5 Myths About Wearing Human Hair Wigs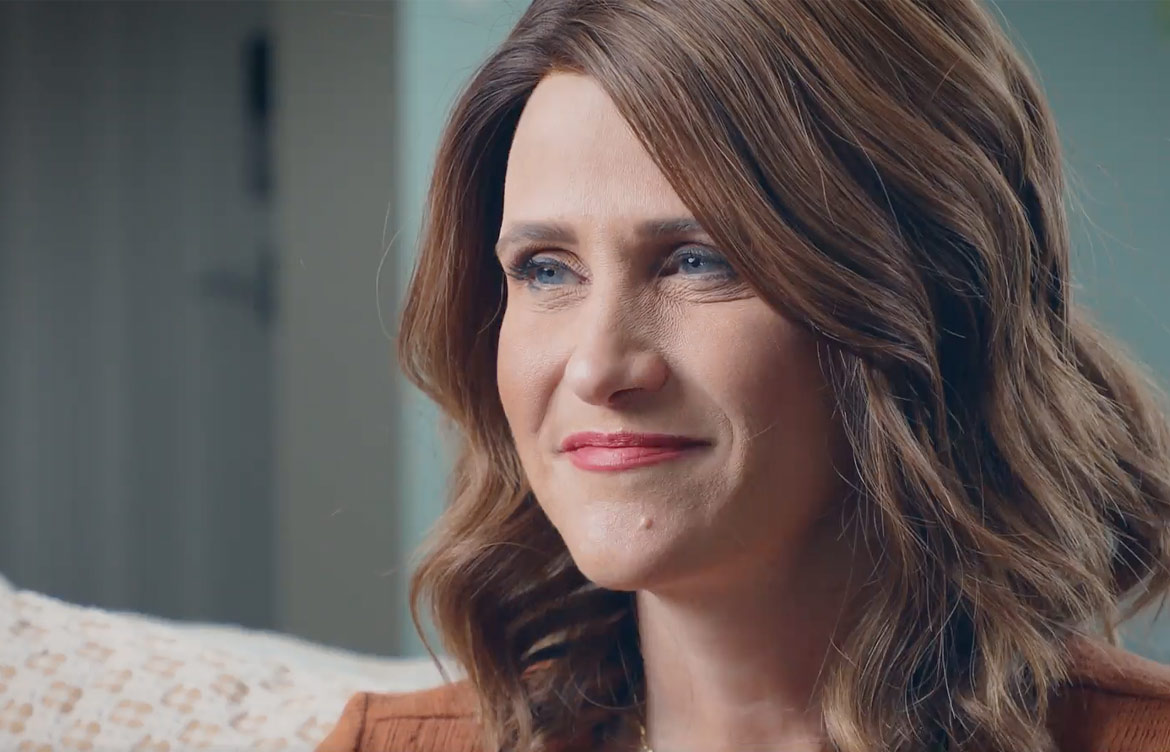 Have you been experimenting with hair loss solutions that just don't seem to bring you any hope? Maybe you've tried changing your diet to incorporate foods known to boost hair growth. Perhaps you've emptied copious bottles of root powder to conceal a visible scalp or even started wearing hats and caps to cover your head altogether. We know that suffering from hair loss and spending time and energy concealing it can be exhausting.
We'll hazard a guess (since you're here, reading this!) that you've started to consider wearing a human hair wig. And if so, maybe you're concerned about the rumors you've heard. We've heard the rumors too. We don't blame you for feeling apprehensive about wearing a wig.
Here at Daniel Alain, we're dedicated to dispelling the myths of wearing human hair wigs. We've been doing away with the misconceptions one by one to provide an honest, truthful, and reliable perspective on what it's really like to wear wigs. Being able to make informed and educated decisions about purchasing wigs allows our customers to make the right choice from the outset.
We've asked Barb, an influencer, motivational speaker, and passionate wig-wearer, to help dispel the myths of wearing human hair wigs. We'll discuss the five most common misconceptions Barb hears, and she'll tell you what it's actually like to wear human hair wigs. We're here to normalize wig-wearing, eliminate some of your fears and help you feel comfortable about making the right choice for you.
We asked Barb to break down the five most common myths she's asked about. They are:
Human hair wigs look unnatural

Human hair wigs are uncomfortable

Human hair wigs can't be styled

Human hair wigs are difficult to care for

Human hair wigs are unaffordable
---
Myth 1: Human hair wigs look unnatural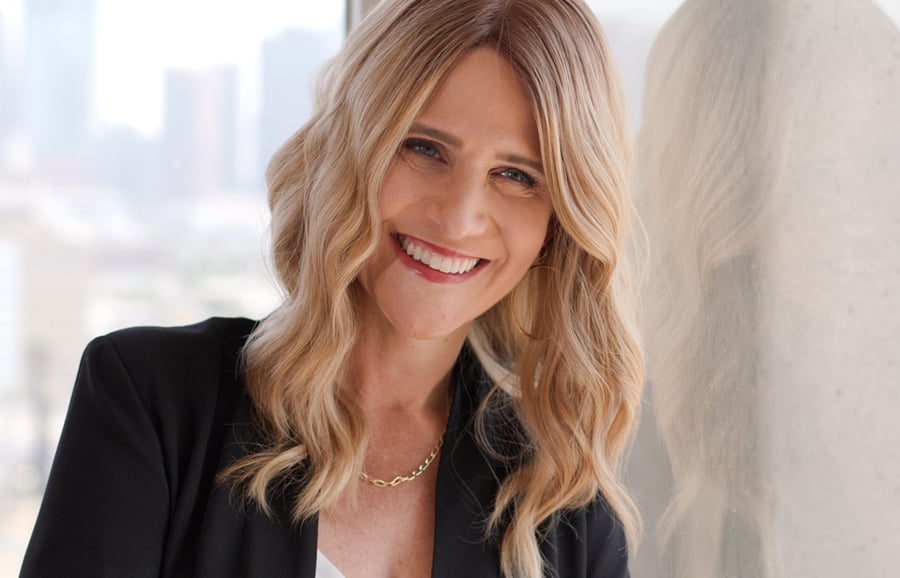 One of the biggest worries of people considering wearing a wig is whether the piece will look natural. Barb had the same worries at the beginning of her journey, and she was concerned that everyone would know she was wearing hair. (Sidenote - these days she tells everyone she's wearing a wig.)
Newsflash! Fake-looking wigs are a thing of the past. And in their place? Exquisite pieces made by experts, use the finest materials and have the most natural appearance. "I did a lot of research before I decided to buy my first piece," recalls Barb. "You need to ensure you're dealing with high-quality hair."
You may have heard the terms Remy, virgin, and 100% human hair tossed around and not understood their differences. You'd be forgiven for thinking that all human hair wigs are created equal. The truth is, high-quality hair that has undergone minimal processing and chemical treatments and that has intact cuticles, will look, move and feel like a real head of hair.
"If you try on a wig and it doesn't look natural for you, put it down and look again. I never knew human hair wigs could look so real - don't stop looking until you find the best!" advises Barb.
---
---
---
Myth 2: Human hair wigs are uncomfortable
A wig needs to be comfortable, otherwise, you're just not going to wear it. We've heard many stories of people rushing to buy their first wig without the knowledge of what's out there. Not knowing what you're looking for or what questions to ask, is a recipe for disaster. It's so important to know what to look for when buying your first wig.
Two years into her wig-wearing journey, Barb can attest to their comfort and long-term wearability.
"I'm often asked, do they itch? Are they hot? Are they uncomfortable to wear?" she explains. "But it's all about finding the right piece that fits you."
A great-fitting cap is key to a wig's comfort. At Daniel Alain, we can help take measurements in person or virtually via a consultation with one of our experienced, expert stylists. We figure out what range of cap sizes would work best, and then we send out Fit Kits that help women narrow down their choices and discover what fits them best. A Fit Kit contains a few size options and color swatches within a chosen category, and follow-up consultations help guarantee fit and comfort for long-term wear. A good-fitting wig should be a fundamental expectation for anyone who wears hair.
---
Myth 3: Human hair wigs can't be styled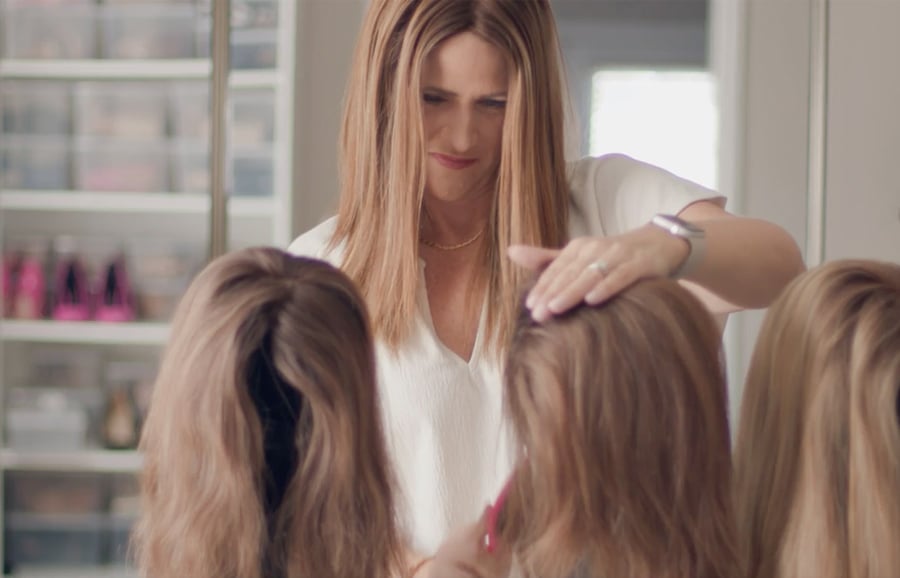 While synthetic wigs can be difficult to style, premium human hair wigs are a different story. Human hair wigs can be washed and styled in the same way as bio hair. If you're feeling adventurous, there are numerous ways to get the most out of your human hair wig. You can even use the same curling wand or flat iron you'd use on bio hair.
"The reality is, you can style [human hair wigs] however you want. Wigs are completely customizable. You can trim them, cut baby hairs, add bangs, curl them or straighten them," Barb explains. "You can do whatever you want to do with your piece."
---
Myth 4: Human hair wigs are difficult to care for
Chances are, if you've been spending a lot of time styling and restyling your bio hair to make it seem thicker and fuller, you'll find a wig much easier to care for. Barb spent a lot of time obsessing over which side to part her hair, blow drying it to make it seem fuller and applying root powders to conceal her increasingly visible scalp. A wig, by comparison, is almost a breeze!
"My wigs are a lot less maintenance than my bio hair and you don't have to do anything different to your wigs than you would do to your bio hair," says Barb.
And as for washing? Barb washes her wigs in the kitchen sink and lets them air-dry overnight on a wig stand.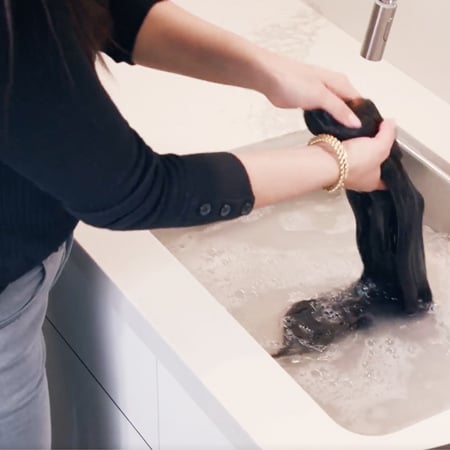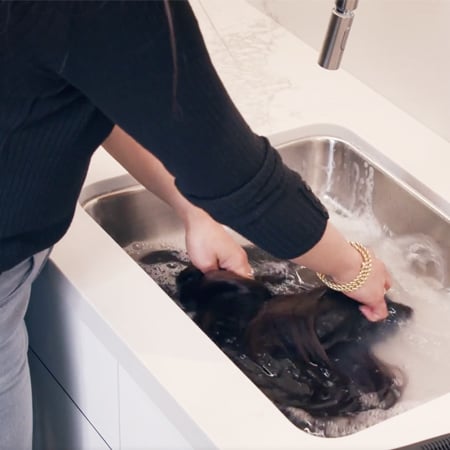 "I wash them about every five to seven wears, depending on how much product I've put in them. Air drying my wigs is a very simple process."
---
Myth 5: Human hair wigs are unaffordable
The cost of a human hair wig depends on a variety of factors, and premium-quality human hair wigs are more expensive than lower-quality wigs. The manufacturing process is sophisticated and meticulous; expert craftsmanship is an exquisite art form and it can take 14 days to hand tie a 100% handmade human hair wig.
"Human hair wigs are an investment," concedes Barb. "I used to get my hair done every four to six weeks. That really adds up over time. One human hair wig is going to last me two to four years, so it's actually saving me money."
At Daniel Alain, prices start at just over $2000 for a wig with a hand-tied lace top, machine-wefted back, and made using a blend of world-select hair.
When buying your wig, it's important to look for a company that is transparent about its pricing and knowledgeable about financing options. A company that understands the investment you're making and who provides support, care, and attention will ensure that you're getting the most for your money.
---
Is wearing a human hair wig the best option for you?
Indeed, any big decision is often fraught with concern and indecision. Leaping into wig-wearing may seem daunting at first, but we can assure you that it's often much easier than it seems.
Premium-quality human hair wigs are natural-looking, comfortable, and luxurious. No, they won't fall off. Yes, they're easy to care for. And no, people won't be able to tell you're wearing a wig - unless, of course, you choose to shout it from the rooftops with pride!
If you feel ready to take your first steps towards owning your own human hair wig, we can assist you via a free consultation with one of our stylists. We're looking forward to helping you discover the exciting reality of wearing human hair wigs.
---