An Honest Review of INTACT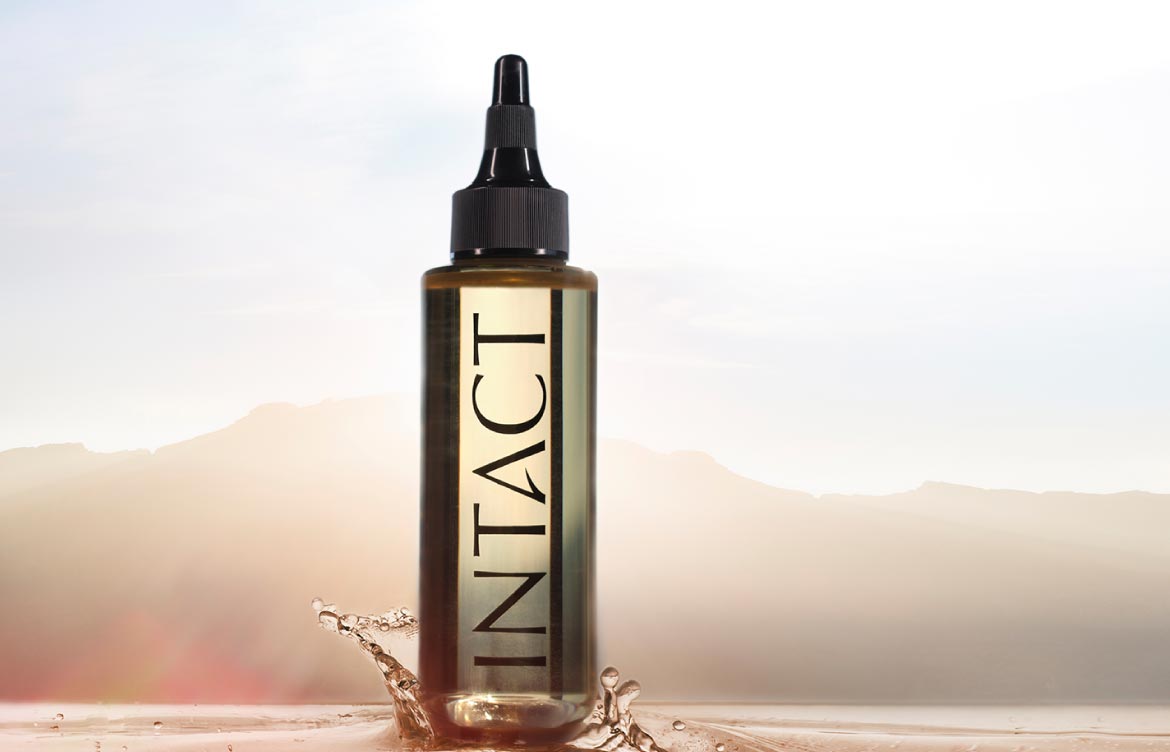 Watching your hair fall out can cause distress and confusion. While hair shedding is part of your hair's natural lifecycle, an excessive amount of shedding is cause for concern. There are many reasons why hair sheds, some of which can be helped through lifestyle changes. However, these changes may not yield immediate results and when you're watching more and more hair pile up on your hairbrush, you don't have time to lose.
At Daniel Alain, we have dedicated ourselves to providing a 360-solution to hair loss. We've invested time and research into creating products to give you answers and give you results. Through research, the team at our CLIA-certified labs discovered the PiliLock Orange Sevilla complex. This discovery resulted in INTACT, a hair shedding treatment for men and women, designed to give you stronger, shinier, and healthier hair.
Any company can tell you that their product is great. Many promises that some companies make about their products fall short of the actual results. We can tell you INTACT is patented and uses a unique serum that stimulates the muscle around the hair follicle to constrict, which helps keep your hair intact. But how can you know that a company is being honest and not trying to push a product on you? How can you know the product actually works?
Kat Nicario is a hairstylist based in San Francisco and uses INTACT both for herself and for her clients. In this article, we're going to hear from Kat and see what she likes and dislikes about INTACT. By the end of this article, you'll have an honest review of INTACT from a real customer.
Meet Kat: A Real INTACT User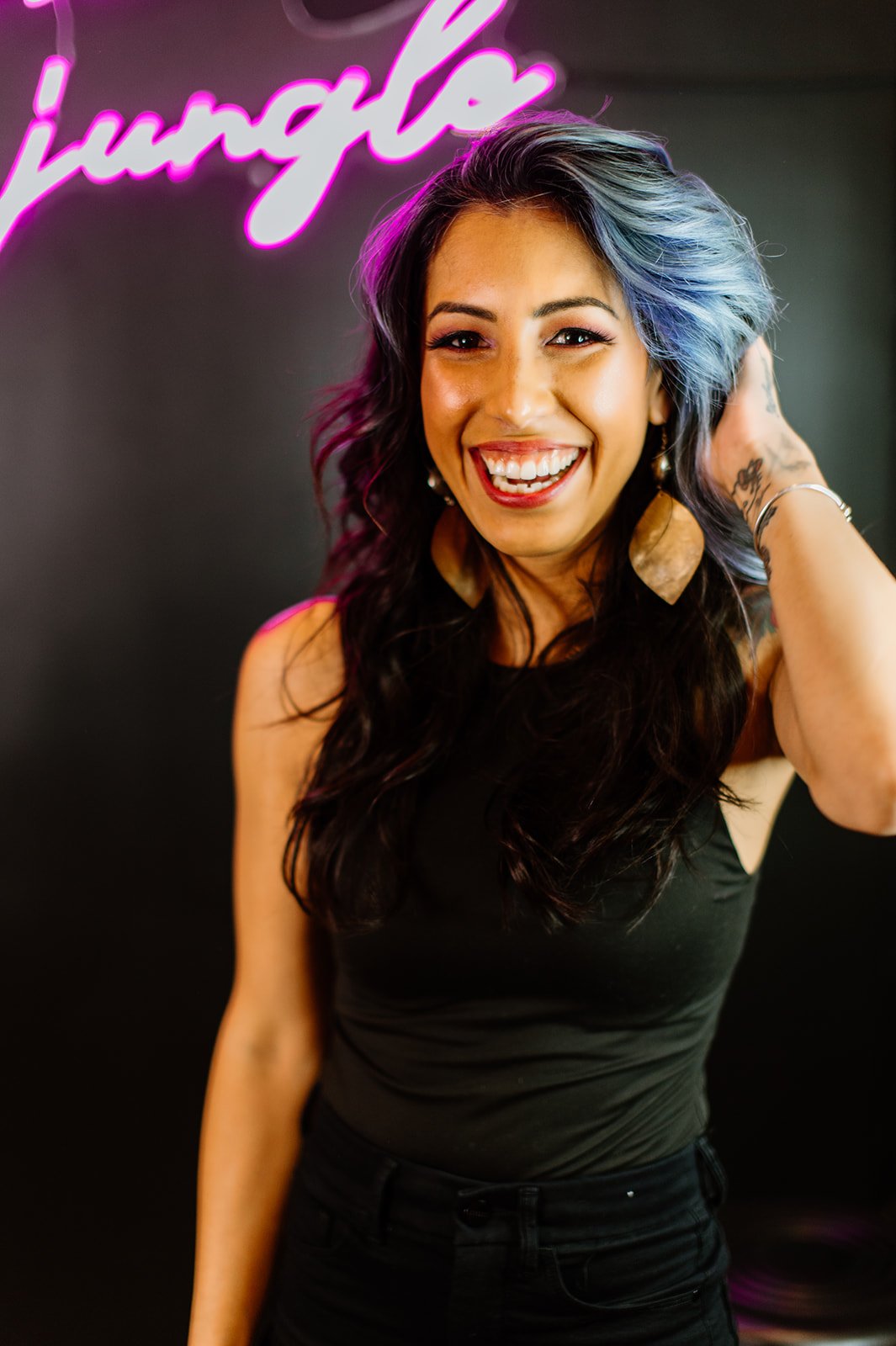 Seventeen years ago, Kat wasn't sure what she wanted to do with her life. She had just moved to a new city and was trying to find her way in the world. After taking some time to think about where she wanted her life to go and what she wanted it to look like, she decided to go into the beauty industry. She refers to hair as "an accidental passion" that led her to be an educator, session stylist, and salon owner.
After learning about INTACT through a colleague, Kat decided to give INTACT a try. "The results I saw with INTACT were amazing! I was sold. The fact that you can see results with the first use is incredible." Seeing how effective INTACT was, Kat decided to both use and sell INTACT.
When To Use INTACT
For Kat, she uses INTACT for styling purposes rather than the anti-shedding properties as she has thicker, fuller hair.
Other clients of Kat's use INTACT for its anti-shedding benefits. She recommends the products to her clients who are experiencing hair loss after hormonal shifts caused by menopause. She also recommends INTACT to clients who recently gave birth. "It feels so good to have a tool to give them. Pregnancy can be hard enough on a body and to lose your hair on top of that can be devastating."
The Pros of INTACT
"My clients love INTACT because they can see the results instantly. As soon as they wash their hair, they see less shedding in the shower. It also makes their hair super shiny and has extra volume."
On top of the immediate, visible benefits, Kat shared that she and her clients love the fragrance.
The Cons of INTACT
Despite loving INTACT's benefits, Kat concedes that it can be difficult to build INTACT into a beauty routine. Like establishing any habit, it an take a bit to remember to apply INTACT with sufficient time for it to saturate the scalp.
If INTACT is not left on long enough, it won't be as effective. If it's left on too long, it can create a tacky, uncomfortable feeling on the scalp.
Tips From a Professional
Since Kat has been in the hair industry for almost 20 years and has used many products, she offered recommendations to make sure you're getting the most out of INTACT.
To remember to apply INTACT, Kat recommends placing INTACT somewhere other than the bathroom so instead of walking in and realizing you've forgotten to apply it, you can build it into your routine before getting ready to shower.
So… Is INTACT Worth It?
When asked what the best part about using and recommending INTACT has been Kat shared that it gives her a tool other than Minoxidil to suggest when clients notice their hair falling out. Her clients recommend INTACT to their friends so much that Kat says she can't keep INTACT on the shelves.
More than anything though, she loves "the happiness it brings [her] clients. They see results instantly and couldn't be more happy about it."
INTACT May Be Right For You If You…
Are looking for an easy addition to your beauty routine
Want instant results
INTACT May Not Be Right For You If You…
Don't have time to add an extra 30 minutes to your beauty routine
Are experiencing hair loss, rather than hair shedding
If you're still wondering whether INTACT is right for you, you can learn about the differences between hair loss and hair shedding. If you're ready to see shedding reduced by up to 77% after the first use and stop seeing your hair pile up in the drain, order INTACT to keep your hair on your head.