Best Products for Hair Loss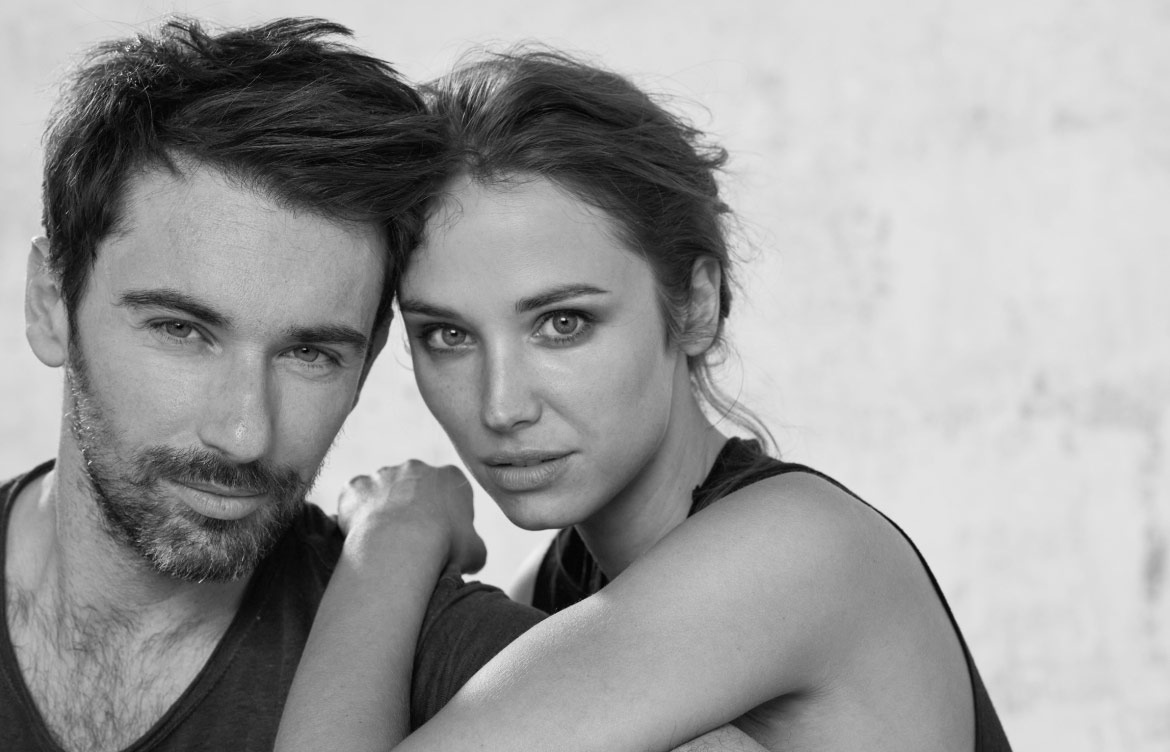 Accepting the unfortunate reality that your hair isn't the thick, lustrous mane it once was can be tough. And trying to find hair loss products that actually work can be even tougher.
Everything from our toxic environment to daily stress to being at mercy of our own ill-fated genetics plays a role in hair loss for both men and women. As mentally devastating as it can be, hair loss doesn't have to be permanent—and it doesn't have to mean going bald, either.
There are a number of hair loss products on the market that can help keep your remaining strands healthy and strong and encourage new strands to grow. But determining which companies are selling real, effective hair loss solutions and which ones are selling snake oil can feel next to impossible—which is why we've done the research for you.
We've narrowed down the best hair loss products that are backed by actual science so you can make an informed decision about which route you want to take. And the first step is identifying the source of your hair loss.
Every person's follicles are different. Not every solution on this list will get results as they are not one size fits all. But with a little trial and error—and uncovering the root cause of your hair loss through resources like Daniel Alain's Hair Analysis & Minoxidil Response Test—you can better target the best product for hair loss that will work for you.
---
WHAT ARE THE MOST EFFECTIVE HAIR LOSS PRODUCTS?
The hair loss market is a veritable minefield. While many companies tote their solutions as the end-all-be-all for hair loss, the reality is that different products for hair loss work for different people. Tons of factors influence how successful hair loss products will be, including gender.
Keep in mind that there is only one FDA approved hair growth drug: Minoxidil, the generic drug sold by popular brand names like Rogaine®, Keeps, Hims and Hers. Other serums may help strengthen existing hair, but they are not proven to regrow hair.
We've broken down the best hair loss products by gender and included the most common root causes each one treats so you can have the best chance at restoring your hair to its natural glory.
For Men
Roughly two out of three men will experience some level of hair loss by the time they reach 60. While genetics are without a doubt the leading cause, other factors like stress, diet, and wearing tight styles like man buns or cornrows can also play a role.
INTACT Anti Hair Shedding Treatment
When you're losing hair by the handful, you want to hold on to every strand you've got. INTACT is a clinically proven pre-shower treatment that reduces shedding in 30 minutes flat by securing each follicle at the root and fortifying strands with a blend of hair-loving ingredients.
No need to determine your root cause with this one, INTACT works on all hair types to stop hair fall and prevent future loss. If you're on the hunt for the best product for hair loss and shedding, INTACT is a great place to start.
Him
By taking a personalized hair loss quiz, Hims targets the best product for hair loss that relates to your individual situation. You'll answer questions about your hair type and hairline, any medical conditions that could be causing hair loss, and how much hair you're losing each day. Armed with this information, Hims will send you a hair loss kit that could include everything from topical Minoxidil to supplements and thickening shampoo.
While Minoxidil has been shown to be effective in hair regrowth for men, it only works for specific situations like genetic hair loss (Androgenetic Alopecia), sudden hair loss caused by an immune disorder (Alopecia Areata), and hair loss disorders caused by a medical illness or mechanical damage (Scarring Alopecia).
Rogaine®
One of the most popular hair loss products on the market, Rogaine is a topical solution that contains Minoxidil—the only one of two FDA-approved ingredients for hair regrowth. You'll apply it to your scalp twice a day, and you should start to see results between 3-6 months.
While Minoxidil is long considered to be part of the best hair loss products for men, it won't have the same life-changing effects on everyone. After conducting deep research into what makes Minoxidil effective for some and not others, Daniel Alain discovered that it only works in people who have the SULTIA1 enzyme.
Without it, Minoxidil won't be able to convert into its active form and stimulate hair growth. Luckily, you can take our Hair Analysis & Minoxidil Response Test to find out if you have the SULTIA1 enzyme and if Minoxidil will work for you.
Bosley
Another household name, Bosley offers multiple hair restoration solutions and products for hair loss specifically in men. Both surgical and nonsurgical options are available, but we're focusing on the best hair loss products they offer that don't require going under the knife.
Their popular BosleyRx® line uses Finasteride, the other FDA-approved ingredient for hair regrowth in men, to stop thinning and promote new growth. This oral medication (also known as Proscar or Propecia) blocks your testosterone hormones from becoming DHT, which is the hormone that shrinks your hair follicles and leads to balding.
Finasteride is used to treat male pattern baldness specifically. Side effects include ejaculation disorder, decreased sex drive, skin rash, and an increased risk of developing prostate cancer.
Keeps
Keeps is a subscription service that offers both Minoxidil and Finasteride to men who are experiencing hair loss. They recommend pairing both ingredients for the best results, as Minoxidil works to grow new hair and Finasteride helps to keep the hair you have from falling out.
However, as you now know, Minoxidil only works if you have the SULTIA1 enzyme, so it's important to take our Hair Analysis & Minoxidil Response Test and consult with a doctor before starting treatment.
For Women
Hair loss in women is more complicated than it is in men. While genetic balding (Androgenic Alopecia) is the most common cause of hair loss in both sexes, there are many other potential hair loss causes that are unique to women. These can include anything from hormonal imbalances to chemotherapy to stress.
INTACT Anti Hair Shedding Treatment
Washing, brushing, and styling your hair can be a stressful experience when you're constantly losing strands. INTACT is a clinically-proven hair loss treatment specifically designed to minimize hair shedding and breakage by up to 77%.
Just apply INTACT to your scalp 30 minutes before you shower and its Patented PiliLock® Sevilla Orange Complex will attach to your hair follicle and fortify the cuticle, leaving you with stronger, healthier hair with each wash. No matter what is causing your hair loss, INTACT can help you keep the hair you have and prevent further shedding.
Rogaine®
While long believed to be the best hair loss product for women, Rogaine®—like its male counterpart—only works if you have the SULTIA1 enzyme. Rogaine® has two concentrations, 2% and 5%, but women's Rogaine only comes in 2% solution.
Results from clinicals are mixed, and in general, Rogaine® (Minoxidil) only works for about 30-40% of women. That's why it's vital to take our Minoxidil Response Test to see if you have the necessary enzyme activity for Rogaine® to work.
Hår Vokse
This line of Norwegian-developed products for hair loss in women contains a blend of natural ingredients like Vitamin B6, Selenium, Biotin, Rosemary Leaf Extract, Amla Extract, L-Arginine, Copper, Vitamin E, and L-Cysteine to strengthen your existing strands and support healthy hair growth.
While these nutrients can aid in hair growth, they only have a 63% success rate among testing participants. This is likely because bumping up your body's nutrition will only reduce hair loss if the hair loss is the result of a vitamin deficiency. Supplements can help but they're not a replacement for a nutrient-rich, hair-healthy diet.
Profollica
Genetic balding occurs when your hair follicles are particularly sensitive to DHT. Profollica's two-step system is designed to attack hair loss at its source by blocking DHT with Millet Extract and then increasing new growth with Trichogen, another new ingredient on the forefront of Androgenetic alopecia treatment.
While the results have been positive for men, more research is needed to confirm its efficacy in women.
Keranique
Another new entry in the hair loss market, Keranique was designed to address the specific needs of women experiencing hair loss. While their system boasts a high rate of new hair growth, its main ingredient is Minoxidil.
As we've discussed, Minoxidil only works if you have the SULTIA1 enzyme, and it can take 6-9 months to see any results.
---
What else you can do for hair loss
All the above solutions to hair loss are proven effective for many patients. But you might not be a good candidate for
There are many potential causes of hair loss, and sometimes the best course of action is to address the underlying issue.
If you're experiencing hair loss due to stress, for example, try meditation or yoga to relax your mind and body. If you think your hair loss may be due to a hormonal imbalance, work with your doctor to find the best way to rebalance your system.
But not all products to help hair loss are invasive or require some FDA-approved pill. If you want a simple way to mask your thinning strands or bald spots while you work on a solution, there are a few hacks you can try.
Wear a Natural-Looking Wig
Just because your natural tresses aren't cooperating doesn't mean you still can't enjoy the feeling of a full and bouncy head of hair. Wigs have come a long way from their days of looking conspicuous. Today's human hair pieces are virtually undetectable—one of the only hair loss products that work without fail.
If you want people to think your new 'do is the real deal, make sure to choose a wig made with 100% human hair (preferably the ultra-luxe European strands, like the wigs we offer at Daniel Alain). Pair high-quality hair with a lace front cap construction for a natural-looking hairline, and you'll be good to go.
And if you're worried about damaging your existing hair, don't be. Wigs can actually protect your strands from the everyday wear and tear of styling.
Try a Hair Topper
Not ready to commit to a full-fledged wig? An ever-widening part and thinning strands don't have to cramp your style. Toppers are small, clip-on hairpieces that add fullness and coverage just where you need it most.
Human Hair Toppers come in all different shapes and sizes, so you can find one that's ideal for your particular hair type and loss pattern. And unlike wigs, they don't require any extensive styling—just clip 'em in and go.
---
WHY INTACT IS A GUARANTEED & IMMEDIATE SOLUTION
Finding hair loss products that work doesn't have to be a guessing game. If you want to keep your remaining strands strong and prevent further loss, INTACT is your best bet.
INTACT is a pre-shampoo scalp serum that uses a cutting-edge formula to stop hair from falling out and strengthens follicles with every application. When dispensed directly onto the scalp, this non-invasive treatment fortifies each strand and prevents breakage, all while delivering vital nutrients for healthy growth.
Clinically Proven
INTACT is one of our top-rated hair loss products for a reason—it works. Our Patented PiliLock Sevilla Orange Complex was created by our in-house scientists and dermatologists to effectively reduce shedding by up to 77%.
It does this by stimulating all of the tiny muscles found inside your hair follicles (also called the arrector pili) and creating a constrictor response. This reflex action pulls your follicles tight, which in turn gives them the support they need to stay anchored in place and not fall out.
Works in 30 Minutes
Most products to stop hair loss take months to make any sort of visible progress on your scalp. INTACT, on the other hand, gets to work in just half an hour when applied correctly. After you rinse it out and go about your normal showering routine, you'll notice fewer strands clogging your drain and ending up in your hair brush.
Delivers Impressive Results in Just One Use
When looking for hair loss products that work, most people expect to see some sort of improvement after several weeks or months of consistent use. But with INTACT, you'll see impressive results immediately in both hair strength and shine.
How is this possible? The secret lies in our unique formula, which contains ingredients that instantly fortify your strands and stop shedding in its tracks. So even if you've been dealing with hair loss for years, INTACT can help you see a noticeable difference in the health of your strands—and your confidence—in just one use.
Nourishes & Hydrates the Scalp
INTACT's fortifying formula also combines a potent blend of niacinamide (B3), emollients, humectants, GMO-free corn sugar, panthenol (B5), and coconut fatty acids. These nourishing ingredients help retain and secure your follicles while simultaneously providing moisture to your strands and scalp.
Volumizes Hair
Plump, full strands are the foundation of any good hairstyle, but volume is a challenge when you're losing tresses left and right. Overdoing it with dry shampoo can actually make things worse by weighing down your existing hair and exacerbating breakage.
INTACT's unique formula not only strengthens and fortifies your strands, but it also gives your roots a lift for added volume and body. The result is fuller, healthier-looking hair that stays put.
Contains Ingredients You Can Trust
You'll find no harsh chemicals, sulfates, silicones, parabens, oils, SD-alcohol, artificial dyes, gluten, or other common irritants in our products to reduce hair loss. That means you can use INTACT as often as you need to without worrying about damaging your scalp or strands.
INTACT is also vegan and safe for color-treated hair, so you don't have to worry about it stripping away your hard-earned hue. With plant-based botanicals like coconut fatty acids, emollients and humectants, your hair takes a moisture bath that nourishes and hydrates the scalp.
---
DISCOVER A HAIR LOSS SOLUTION THAT WORKS AT DANIEL ALAIN
At Daniel Alain, we understand that hair loss is a disruptive problem that permeates into every facet of your life. The overwhelming task of finding hair loss products that work only adds to the frustration.
That's why we offer a wide selection of top-rated hair loss products to help you achieve the mane of your dreams. From luxurious human hair wigs to powerful serums, you can restore your tresses and maintain a healthy head of hair for years to come—no matter what stage of the hair loss journey you're in.
If you're looking for effective hair loss products that actually work, look no further than Daniel Alain. Our team of experts can help you find the right solutions for you and give you the guidance you need to start seeing results ASAP. Book a consultation today!
book a free consultation
Our stylists will help you find the right hair loss solution just for you
---
Frequently Asked Questions
Is INTACT an Actual Solution for Hair Fall?
Yes—INTACT is one of the best products to reduce hair loss. Our unique formula helps to fortify your strands, nourish your scalp, and deliver impressive results in just one use.
Is INTACT Safe to Use on My Hair?
Absolutely! We formulated INTACT to be safe for all hair types, including color-treated hair. You'll find no harsh chemicals, sulfates, silicones, parabens, oils, SD-alcohol, artificial dyes, gluten, or other common irritants on our labels. INTACT is as gentle on your strands as it is effective.
How Do I Properly Apply INTACT?
INTACT is a pre-shampoo formula, which means you'll apply it to your dry scalp before shampooing and conditioning as usual. Only use about 5ml at a time (there are markers on the bottle to help you measure), and wait 30 minutes after applying for best results.
And remember: INTACT is most effective when used consistently. So make it a part of your regular routine if you really want to see your hair transform.
Do I Need to Use Intact Every Day?
You don't need to use INTACT every day in order for it to work, but you should use it consistently. Aim for at least 2-3 times a week for best results.
Does INTACT Regrow Hair?
No, INTACT is not a hair regrowth solution. But it can help to prevent hair loss and make your existing hair look and feel healthier. While you try out other hair loss products to regrow hair, INTACT can help you hang on to the strands you have.
What Happens If I Wash INTACT Out of My Hair in Less Than 30 Minutes?
If you don't wait the full 30 minutes before shampooing, you may not get the full benefits of INTACT. So plan ahead and give yourself enough time to let INTACT work its magic.
What Causes Hair Loss?
So many things can contribute to hair loss, but these culprits are the most common:
Hormonal imbalances
Stress
Aging
Genetics
Diet
Seasonal hair shedding
Wearing tight hairstyles all the time (also known as

traction alopecia

)
Certain medical conditions
Having naturally fine and thin hair
Menopause
Postpartum
Do Any Hair Regrowth Products Work?
Yes! Products for hair loss that use one of the two FDA-approved ingredients—Finasteride and Minoxidil—have been clinically proven to work. But it's important to note that these hair loss products don't work for everyone, and they can take up to six months of consistent use to see results.
Finasteride in particular has been proven to work in most men, but it's not as effective on women as it can cause birth defects. Minoxidil is only effective in people who have genetic hair loss, and the SULTIA1 enzyme. Click here to learn more about our Hair Analysis & Minoxidil Response Test so you can see if Minoxidil will work for you.
Do Men & Women Lose Hair the Same Way?
No—men and women lose hair differently. Men tend to lose hair in a pattern that starts with thinning at the temples and crown, while women typically experience all-over thinning.
This is because men's hair loss is usually caused by genetics, while women's hair loss can be caused by a variety of factors, including hormonal imbalances, stress, aging, diet, certain medical conditions, and more.
Do Hair Loss Solutions Work the Same for Men & Women?
No—the best hair loss products work differently for men and women. That's because the root cause of hair loss is different for each gender.
For example, Finasteride works by preventing the conversion of testosterone to DHT, which is the hormone that causes male pattern baldness. But this same ingredient can cause birth defects, so it's not used in products to stop hair loss in females.
Instead, women's hair loss products typically use ingredients like biotin and Minoxidil to improve hair health from the inside out and encourage new hair growth.
Can You Prevent Hair Loss?
Unfortunately, there's no surefire way to prevent hair loss. But there are things you can do to keep your hair healthy and reduce your risk of developing conditions that lead to hair loss (and thus prevent the need to find the best product for hair loss).
Here are a few tips:
Eat a healthy diet rich in proteins, vitamins, and minerals.
Manage stress with regular exercise, yoga, or meditation.
Avoid tight hairstyles that can pull on your hair and cause traction alopecia.
Use gentle, sulfate-free shampoos and avoid harsh chemicals.
Avoid hot tools and let your hair air dry as much as possible
How Do I Know if I am Genetically Predispositioned to Lose My Hair?
The easiest way to determine if you're genetically predisposed to hair loss is to look at your parents and grandparents. If they are both bald or have thinning hair, it's likely that you will experience hair loss at some point in your life.
What Vitamin Should I Take for Hair Loss?
Sometimes hair loss can be caused by a nutritional deficiency. While supplements can never replace a healthy, nutrient-rich diet, taking biotin, iron, Vitamin C, Vitamin D, or zinc can help ensure that your body is getting everything it needs to support healthy hair growth.
Just remember: if your hair loss isn't caused by a deficiency, taking vitamins won't make a difference.
Is Hair Thinning & Hair Loss the Same Thing?
No—hair thinning and hair loss are not the same thing. Hair thinning is when your hair becomes progressively finer over time. This is usually a result of aging, but it can also be caused by certain medical conditions, vitamin deficiencies, or certain medications.
Hair loss, on the other hand, is when you actually lose hair from your head and bald patches and receding hairlines start to form. This can be due to genetics, hormonal imbalances, stress, diet, certain medical conditions, and more. However, products for hair loss also work on thinning strands.
How Can I Instantly Stop Hair Fall?
Being gentle on your strands is the best way to stop hair fall. This means avoiding tight hairstyles, using gentle, sulfate-free shampoos, and letting your hair air dry whenever possible. If you must use hot tools, be sure to use a heat protectant spray beforehand.
In addition, using a pre-shampoo treatment like INTACT can help fortify your strands and prevent damage before it starts. Simply massage it into your scalp before shampooing to help reduce hair fall in the shower.
Can You Regrow Lost or Thinning Hair?
Yes—the best hair loss products can help you regrow lost or thinning hair. However, it's important to note that not everyone will experience the same results. And in some cases, hair loss may be permanent.
That's why it's crucial to identify the root cause of your hair loss before beginning any treatment or products to reduce hair loss. This way, you can be sure that what you're using is best suited to help you achieve your desired results.
How Can I Strengthen My Hair?
Strong hair is all about healthy hair. So, the best way to strengthen your hair is to focus on keeping it healthy from the inside out. This means eating a healthy diet, managing stress, and using gentle, sulfate-free shampoos.
Well that, and using anti-shedding products to help hair loss like INTACT, which nourishes your strands and prevents them from falling out.
How Much Hair Loss is Normal?
On average, we lose about 50-100 strands of hair per day. However, if you're noticing more hair in your brush than usual or clumps of hair in the shower, it could be a sign of excessive hair shedding.
While hair loss is a natural part of aging, it can also be a sign of an underlying medical condition. So, if you're concerned about your hair loss, it's best to speak with a doctor or dermatologist to rule out any possible causes.
How Do I Know if I Am Losing too Much Hair?
If you're noticing more hair in your brush than usual or clumps of hair in the shower, it could be a sign of excessive hair shedding. Bald spots, patches, receding hairlines, and all-over thinning are also things to look out for.
When Should I See a Doctor for Hair Loss?
If you adhere to a healthy, nutrient-rich diet, manage stress, and take good care of your hair but still seem to be losing an abnormal amount of strands, it's best to see a doctor. They can help identify any underlying issues (like hormonal imbalances, medication or vitamin deficiencies, etc.) and come up with a plan to help restore your hair.