The Best Companies that Make Human Hair Wigs for Kids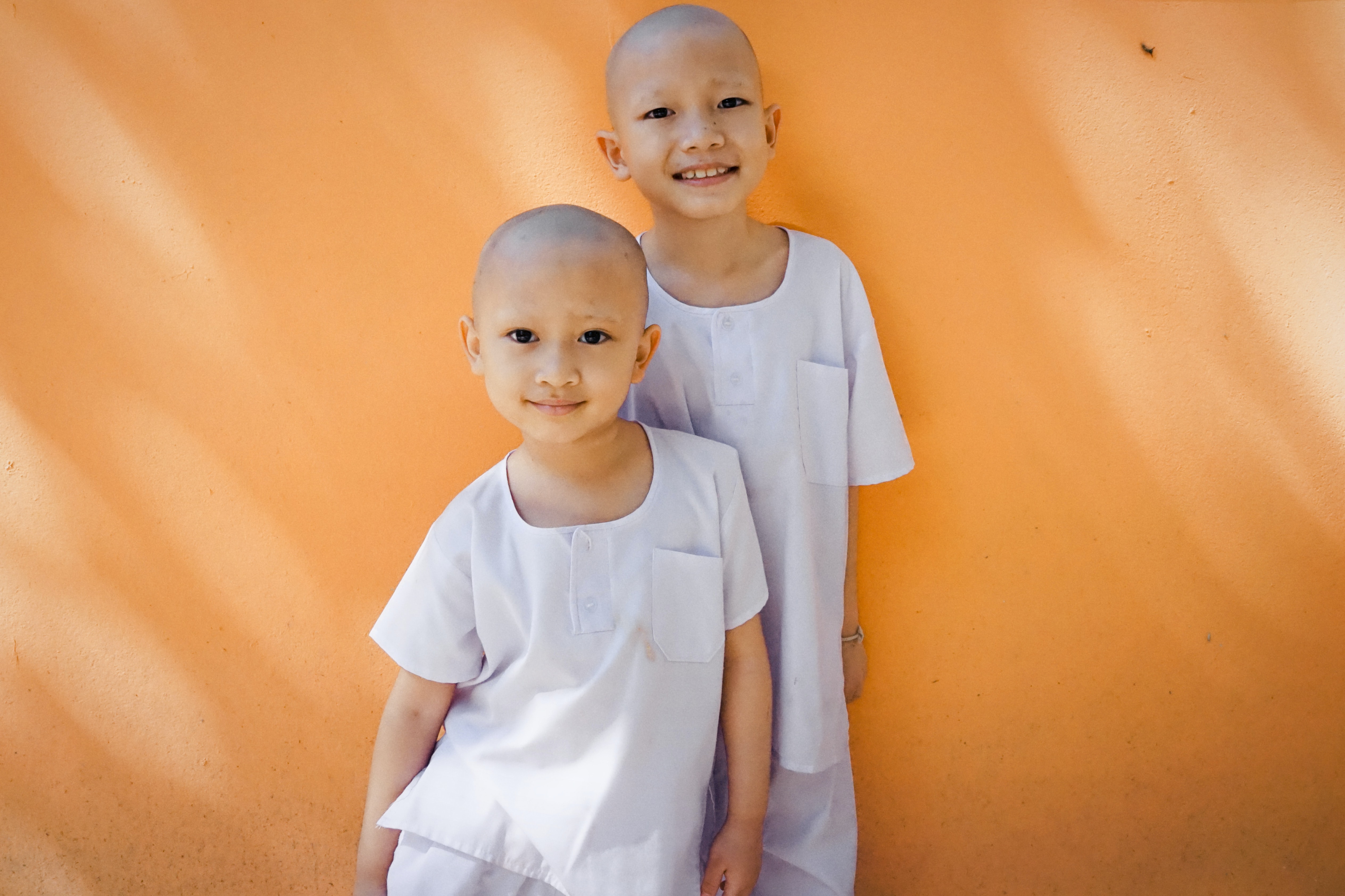 Hair loss is often a condition that isn't talked about. It can be a traumatic experience for anyone, but especially for children. As a parent of a child experiencing hair loss, you may feel overwhelmed trying to figure out how to help your child. Often, children's hair loss is a side effect of medical treatments but it can also be caused by genetic factors such as alopecia.
At Daniel Alain, we offer smaller cap sizes to make wigs for children. However, we understand that our pieces may not be accessible for all, especially when taking into account medical bills. In this article, we want to highlight companies that make high-quality human hair wigs for children, free of charge. These companies strive to preserve a child's confidence and help them feel "normal" despite their circumstances. By the end of this article, you'll know about the best companies that make wigs for kids for free.
About: Hair We Share strives to provide free wigs for children under 18 and adults with financial need. Established by individuals with experience in dealing with medical hair loss, Hair We Share understands how devastating hair loss can be and how the right wig can completely change someone's life.
How to Request: An adult must apply on behalf of the child. The only documentation required is a doctor's prescription for a wig. After applying, you'll receive an answer within five business days.
How To Donate Hair: You must donate at least 12 inches of hair. You are eligible to donate 8 inches if you join Hair We Share's unique ponytail tracking program that shows you what the wig made with your hair looks like. Any donated hair must be natural, untreated, dry, and sealed in a plastic bag.
Facebook Rating: 4.9
About: After watching her young niece undergo chemotherapy and seeing how few, affordable, natural-looking wigs were available for children, the founder, Regina, made her mission to "Cover young heads to heal young hearts." Knowing that hair loss impacts more than just appearance, Regina and her team are dedicated to crafting high-quality human hair wigs for children, free of charge. The wig comes with a care kit and educational resources which are provided to recipients annually until they are 21 years old. They work with the wig company Jon Renau to make these wigs.
How to Request: The applicant must be under 21 and provide documentation of a medically-related hair loss condition. There is a short application to fill out. They also request a photo of the child before and after their hair loss that is used to help make the wig.
How To Donate Hair: Hair must be at least 8 inches, with 12 as the preferred minimum. Hair should be clean and dry when it is cut in a ponytail. Color-treated hair in excellent condition is acceptable. Along with the donation form, send the hair in a plastic bag to Children With Hair Loss.
Facebook Rating: 4.9
About: The Little Princesses Trust not only creates human hair wigs for individuals under 24 years of age free of charge. They also actively fund organizations that research pediatric cancer, dedicated to finding a cure.
How to Request: After filling out a contact form with information about the recipient, the Little Princess Trust will match you with a wig fitter close to you. Then, you will contact this wig fitter and either go in for a fitting or arrange an at-home or hospital visit. The wig fitter will help you choose the correct wig, all free of charge thanks to the Little Princesses Trust.
How To Donate Hair: Hair must be dry, clean, and in excellent condition. Donations must be at least 12 inches, preferably longer. Any hair type is accepted. Colored or bleached hair is also acceptable as long as the hair is healthy. Include the hair donation form along with your donation in a heavyweight paper or cardboard envelope.
Facebook Rating: 4.9
About: Jeffrey Paul, the founder of Wigs for Kids, said, "Children shouldn't have to worry about how they look, especially when they're in the middle of a health crisis." Since its inception in 1981, Wigs for Kids has provided custom, hand-tied, human hair wigs for children.
How to Request: Fill out the Wigs for Kids medical information form and provide documentation of a prescription from a medical professional for a "cranial prosthesis." Provide legal documentation of the child's age. Along with a current picture of the child, you will also provide a picture of the child before they experienced hair loss or a picture of the hairstyle they would wear.
How To Donate Hair: Hair must be a minimum of 12 inches, although Wigs for Kids recommends waiting to donate until you have at least 14 inches of hair. Hair must be clean, dry, and not color-treated. The hair should be separated into four to six ponytails before being cut. Mail the hair in a plastic bag along with the hair donation form to their address.
Facebook Rating: 4.8
Finding a Wig for a Child
Families of children experiencing hair loss from various medical conditions are often overwhelmed. From managing day-to-day activities to providing care for the child, finding a wig can be the last thing to come to mind. A child who experiences hair loss not only undergoes a drastic change in appearance. Losing their hair can cause a change in their demeanor and impact their self-esteem. Finding a wig for a child, free of charge can be a huge relief for many families.
Because human hair wigs for children can be difficult to find, many families struggle to find a solution. We hope this list provided some resources to help you find the right wig for your child. Daniel Alain is one of the few wig companies that does offer custom sizes for children. If you're interested in learning more about what wigs we can offer to children, book a consultation to speak with a specialist who can guide you to the right wig for your child.