What Makes the Best Human Hair Wigs for Me?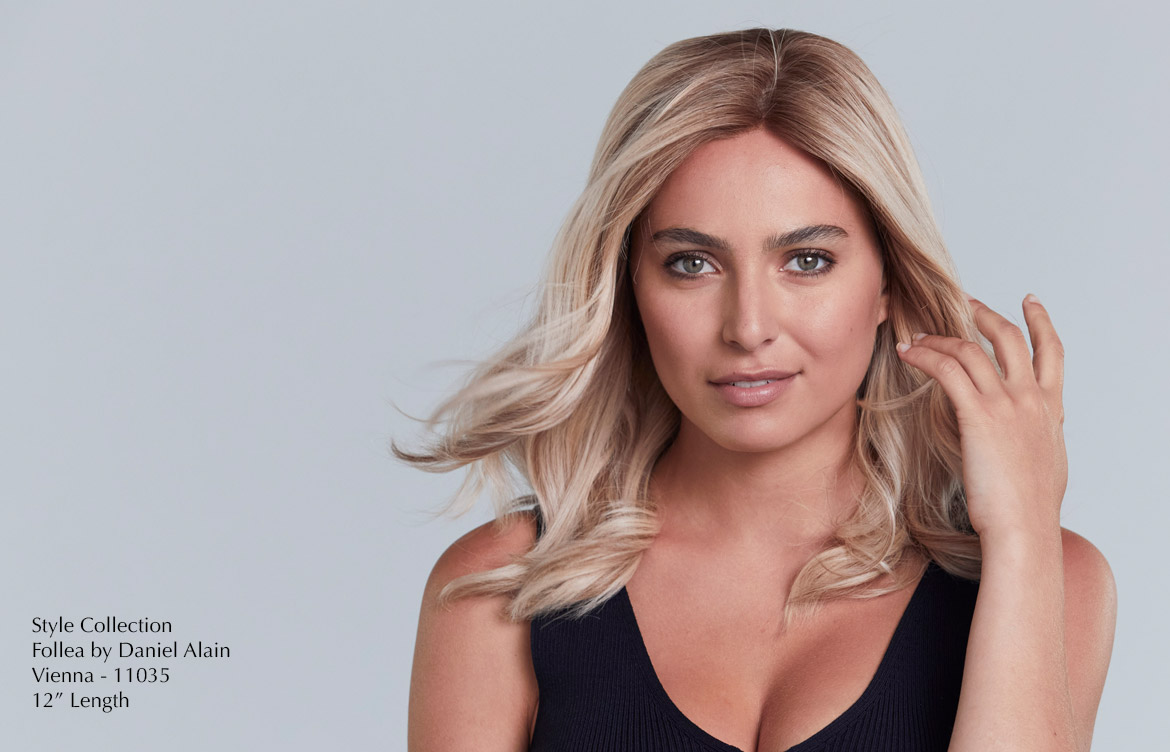 With so many wig options on the market, picking just the right one might seem like an overwhelming decision. If you're completely new to wearing wigs you probably have many questions about color, comfort, and quality, not to mention, wearability.
Here at Daniel Alain, we are dedicated to creating the most beautiful and luxurious human hair wigs that look and feel completely natural. We have worked with thousands of women experiencing hair loss and guided them through the experience of finding just the right wig for them.
As industry leaders, we've heard (and answered!) countless questions, and we're passionate about educating and informing our customers. We want everyone to feel fabulous in their hair and exude confidence in the choices they make.
In this guide, we will discuss what to look for when choosing a human hair wig. We're going to cover hair type, cap sizes, color, and brand reputation. Taking these factors into consideration will help you find what will suit you best as you move forward in your wig-buying journey.
---

---
What hair is best for me?
Hair is the most important factor in choosing a wig. It might surprise you to know that although human hair wigs are made from 100% human hair, there are different types of human hair, each with its own unique qualities and characteristics. If you decide you want a wig to closely match your bio hair, or have a particular 'look' you want to achieve, you'll need to keep this in mind.
Hair Type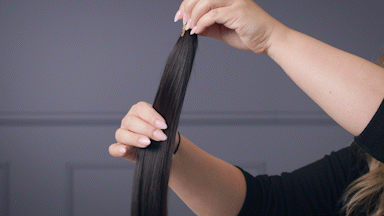 Asian Hair
The majority of human hair wigs are made from Asian hair, which is primarily sourced from China, Laos, Myanmar, and Mongolia. Asian women are known for their beautiful, dark, poker-straight, shiny strands. Asian human hair is easily obtained and readily available, making it the number one hair type used to make human hair wigs. Asian hair is coarser than the other hair types, meaning each individual strand is wider in diameter. Wigs made from Chinese hair have less movement but will hold more volume and style due to the nature of the hair.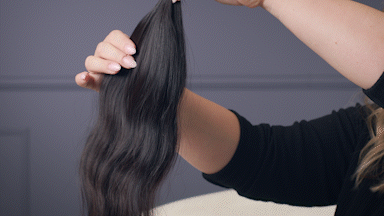 Indian Hair
Another hair type used for making human hair wigs is Indian hair. Women from India are admired all over the world for their soft, strong, lustrous locks, making it a popular choice for human hair wigs. Indian hair has a medium texture with more body and movement than Asian hair. This hair type is naturally light and bouncy, and the resulting wigs are versatile and easy to style.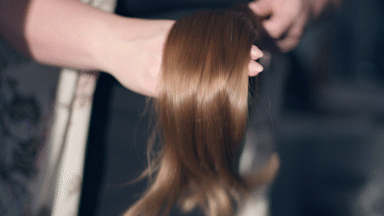 European Hair
The final type of hair used for making human hair wigs is European hair. It's virtually impossible for manufacturers to source European human hair nowadays, making it highly desired and therefore much more expensive than the other hair types. European human hair originates from Eastern Europe - primarily Russia and Ukraine, where women are known for their silky, fine hair that has the smoothest of textures, a natural luster, and a vibrant shine.
Hair Quality
Hair type isn't the only thing to look at when choosing a wig. You'll also need to consider hair quality, which varies greatly in human hair wigs. The very best human hair wigs are created from Remy hair that has the cuticles intact to create a beautiful, natural look and authentic movement. When hair is cut directly from the ponytail, the hair remains in a bundle, with each individual strand laying in the same 'root to tip' direction. This collection method preserves the integrity of the hair and wigs made using Remy hair have little to no tangling and matting when cared for properly. Remy hair is the gold standard when it comes to making human hair wigs, and manufacturers treat it as such. It passes through fewer hands, requires minimal processing, and the beautiful qualities of the hair type are preserved. Wigs made from Remy hair are not mass-produced but handmade by skilled artisans who have spent years perfecting their craft.
In contrast to Remy hair, lower-quality human hair is collected from hair brushes, showers, and swept up from the floor. Known as floor hair or waste hair, it requires more rigorous processing and intensive chemical treatments, than Remy hair. The chemical processes required to treat floor hair strip away the hair's natural beauty and the desirable qualities of the original hair are lost or compromised. Inferior in quality to Remy hair, wigs made from floor hair are quicker to mass-produce and come at a much lower price.
Remember, hair type, hair length, and quality will drive the overall cost of the wig so you will want to consider your budget in selecting a piece that's right for you.
---
Which wig cap will fit me best?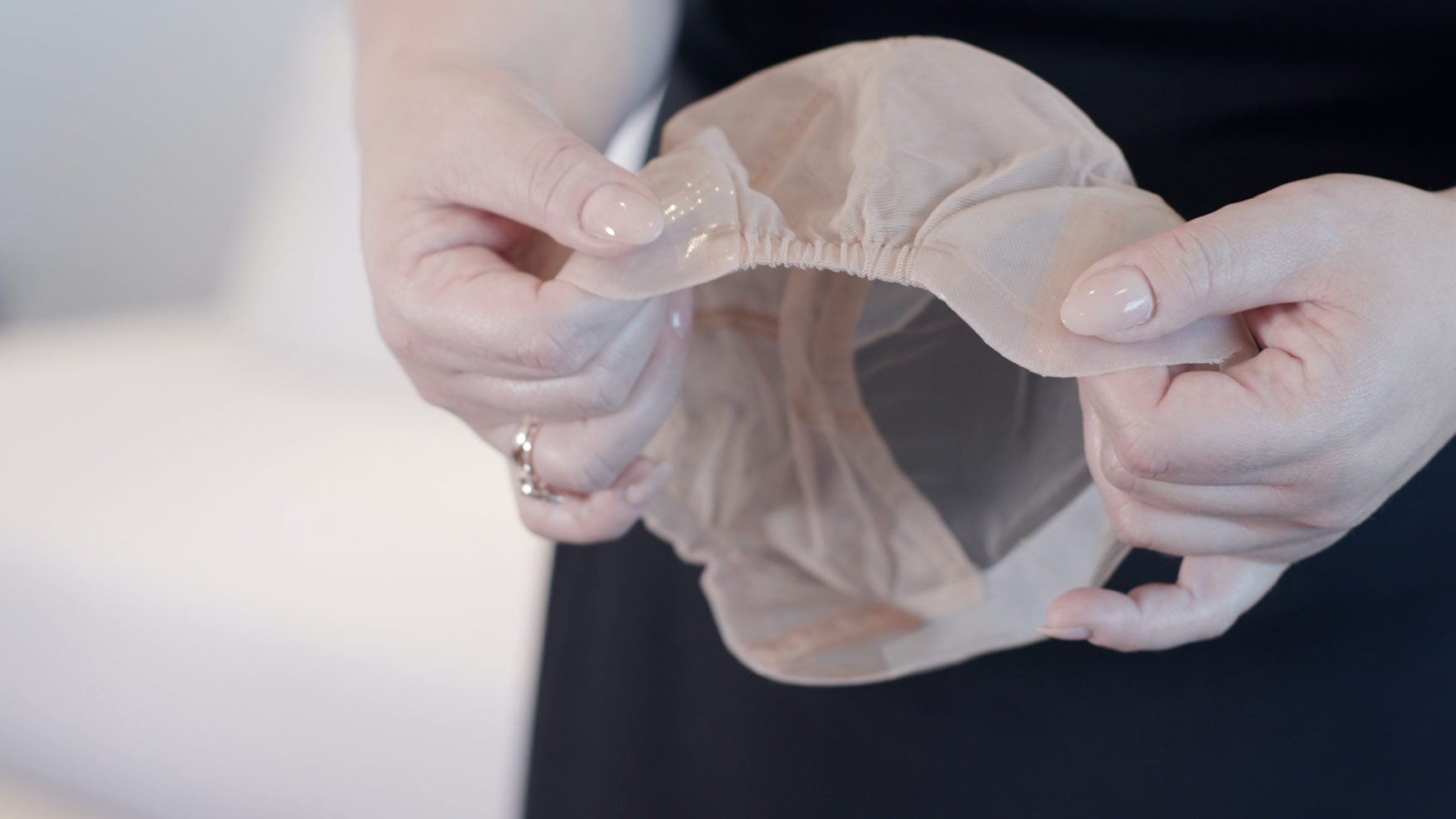 A great-fitting cap is the key to comfort and security when wearing your wig, so finding the perfect fit is an essential part of the process. Along with cap size, it's also important to consider the front hairline, the top, and the back of the wig.
Cap size, fit, and features
To achieve an accurate fit, a cap must be sized correctly. While many brands carry limited sizing options and have a 'one size fits all' mentality, here at Daniel Alain we offer 6 cap sizes from XXXS to XL. It's vitally important to measure your head accurately, and we recommend working with a brand that goes the extra mile by offering a 'fitting system', such as Daniel Alain's Fit Kit. It's a great idea to try on a range of cap sizes and wear them for a few hours so you can test their comfort levels over a period of time.

Front Hairline
If you desire a very natural hairline, a lace front wig is essential. The lace should be translucent and blend seamlessly with your natural skin tone. The very best human hair wigs will be hand-tied, 1-2 hairs at a time, to give the appearance of the hairs growing right from the scalp.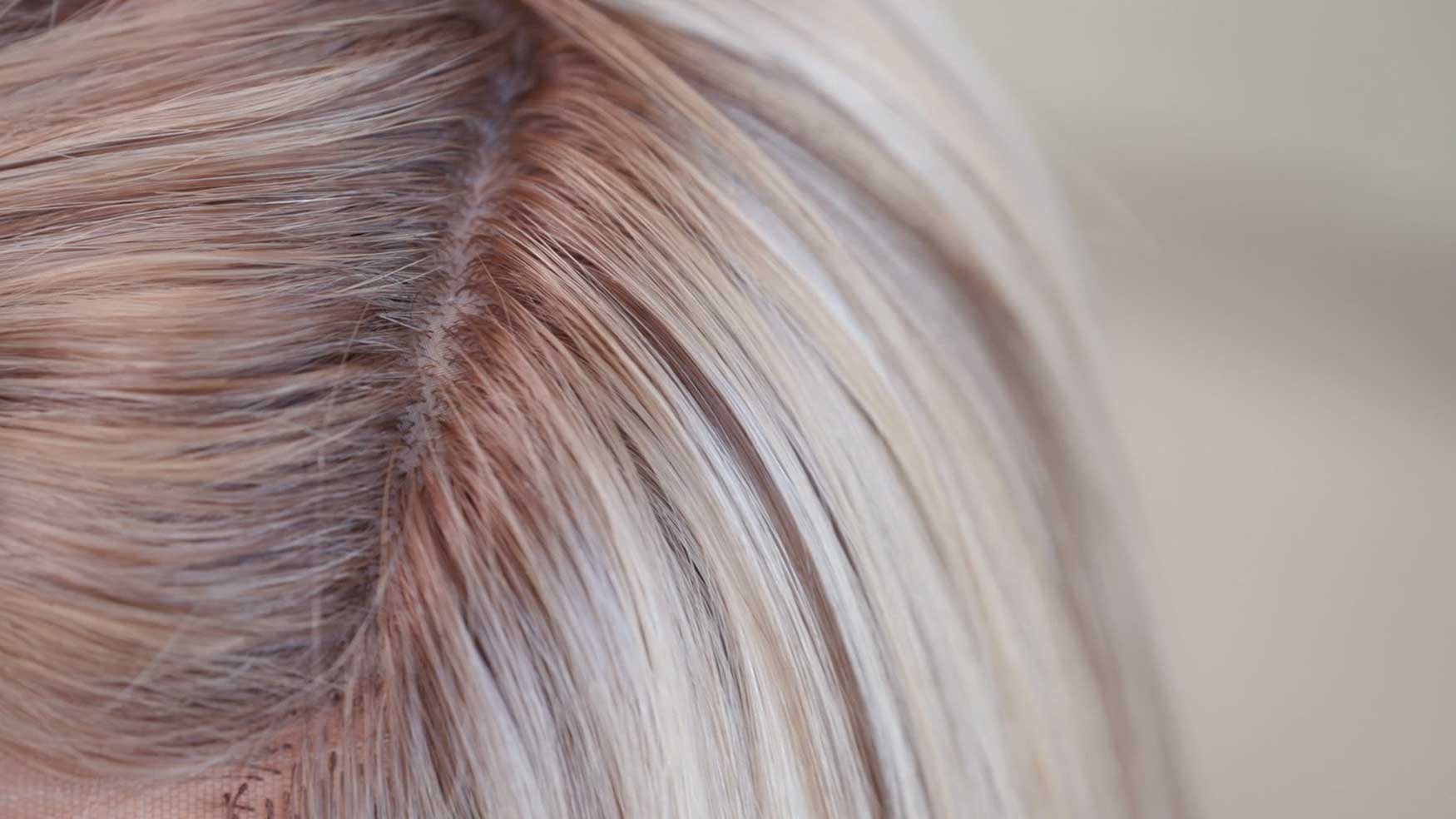 Top of the wig
A skin top, as seen on our Style and Chic wig collections here at Daniel Alain, is made by sewing a layer of lace to a layer of monofilament. A skin top mimics real skin and will give you a true-to-scalp appearance. This option is best if you want the most natural, perfect-looking part.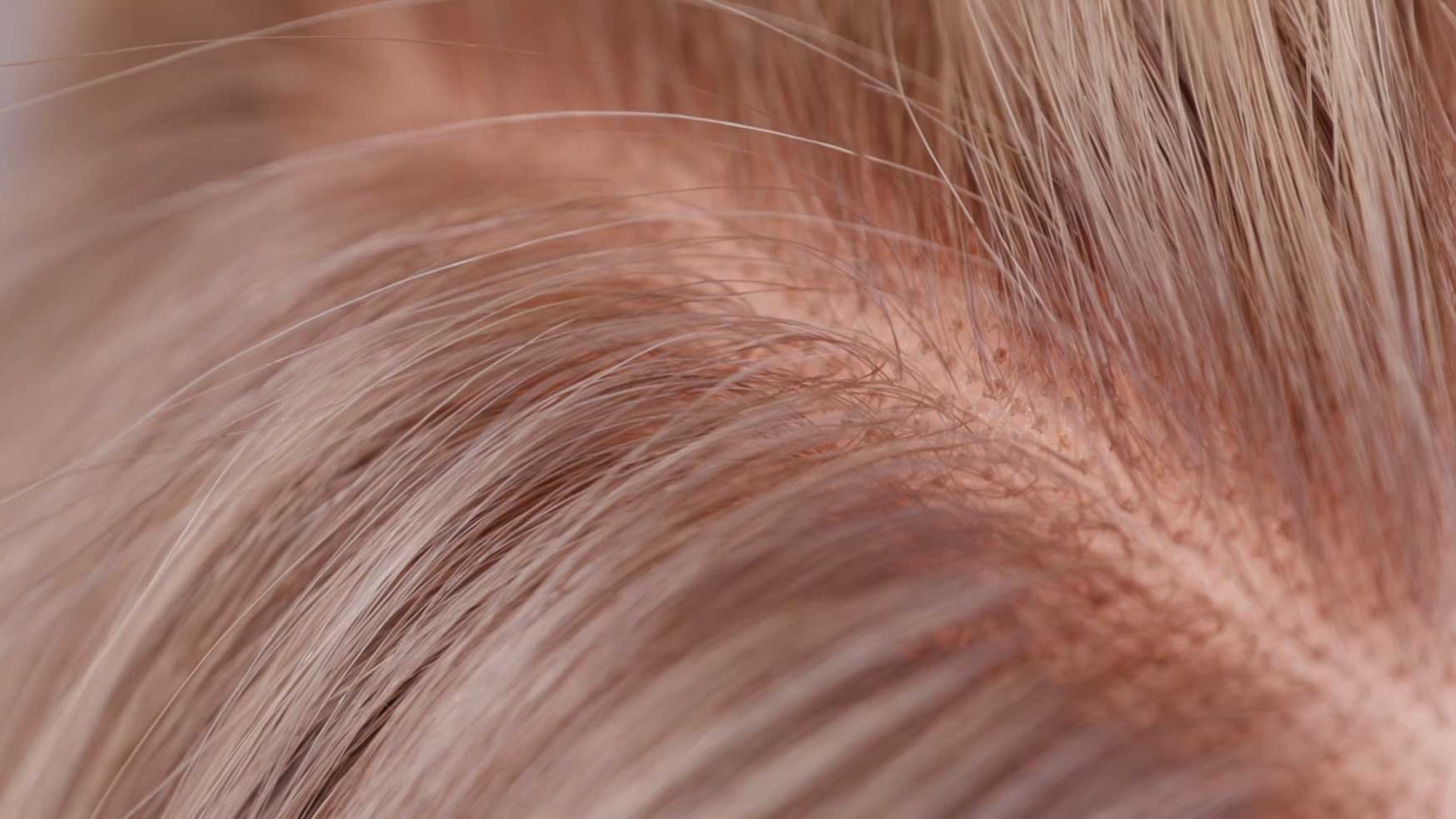 A lace top is thinner than a skin top and allows for breathability and helps keep you cool under the wig, but won't give you the appearance of a natural part. Both our René and Pixie wig collections feature a lace top. When the hair on a lace top is parted, the lace will be visible and, if you look closely, it does not mimic the look of a real scalp.

Back of the wig
The back of the wig is important to consider if you have expectations of being able to style your wig with high ponytails, braids, and other up-dos. A hand-tied wig will offer the versatility of styling and will give the most natural movement to the hair. If you prefer to mostly wear your hair down, then a machine-weft back will work well for you.
Remember, you'll also need to consider your bio hair when choosing the best wig cap for you. For example, if you have alopecia universalis or alopecia totalis, you'll want to look for a cap that offers the most grip and security.
---
Which hair color would suit me best?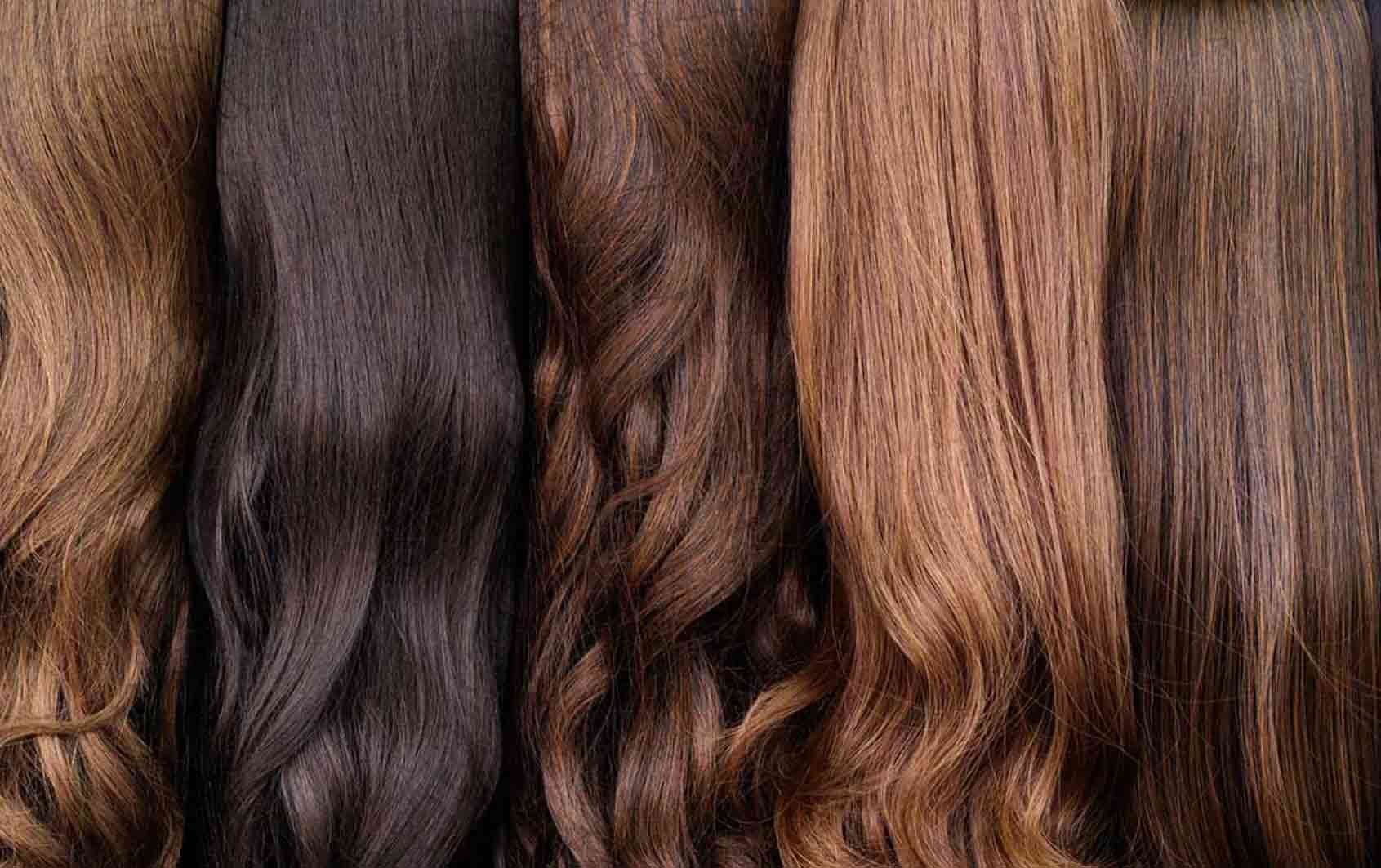 Selecting just the right color is extremely important when choosing a wig. Whether you want something that closely matches your bio hair, or want to make the most of the opportunity and give yourself a new look, it helps to try on a variety of hues or work with a consultant who can help find just the right color for you.
Look for a brand that offers multiple color options so that you're more likely to find a color closest to your desired look. Rooted colors are another option to explore, giving the appearance of hair growing naturally from the scalp.
---
Who can I trust to help me in my wig-buying journey?
When buying a human hair wig, you want to be sure you're spending your money wisely, so look for a reputable brand. Gain insight into the integrity of a brand, and the longevity and wearability of its wigs, by reading reviews from real customers, checking out a brand's social media presence, and seeing what influencers are saying. We recognize that purchasing a human hair wig is a big financial investment, so we encourage everyone looking to make a significant purchase to do their research.
---
If you're experiencing hair loss and are considering buying a human hair wig, finding just the right one can feel overwhelming. We encourage you to explore your options and not let desperation force you into investing in something not completely perfect.
We've covered the main features to look for when deciding which wig is best for you: hair type, cap sizing, color, and brand reputation, and now it's over to you! Knowing what to look for when choosing a wig will ensure you feel confident in the choice you make and you won't settle for anything less than the best.
We believe no one should feel alone in their wig-buying experience. If you're feeling adrift and need guidance in finding the best wig for you, our experienced, in-house consultants would be happy to assist you. We offer private consultations, either online or in person from our beautiful showroom. We're passionate about helping women like you regain their confidence and feel like their best selves again.