What are the Best Lace Front Wigs for Women?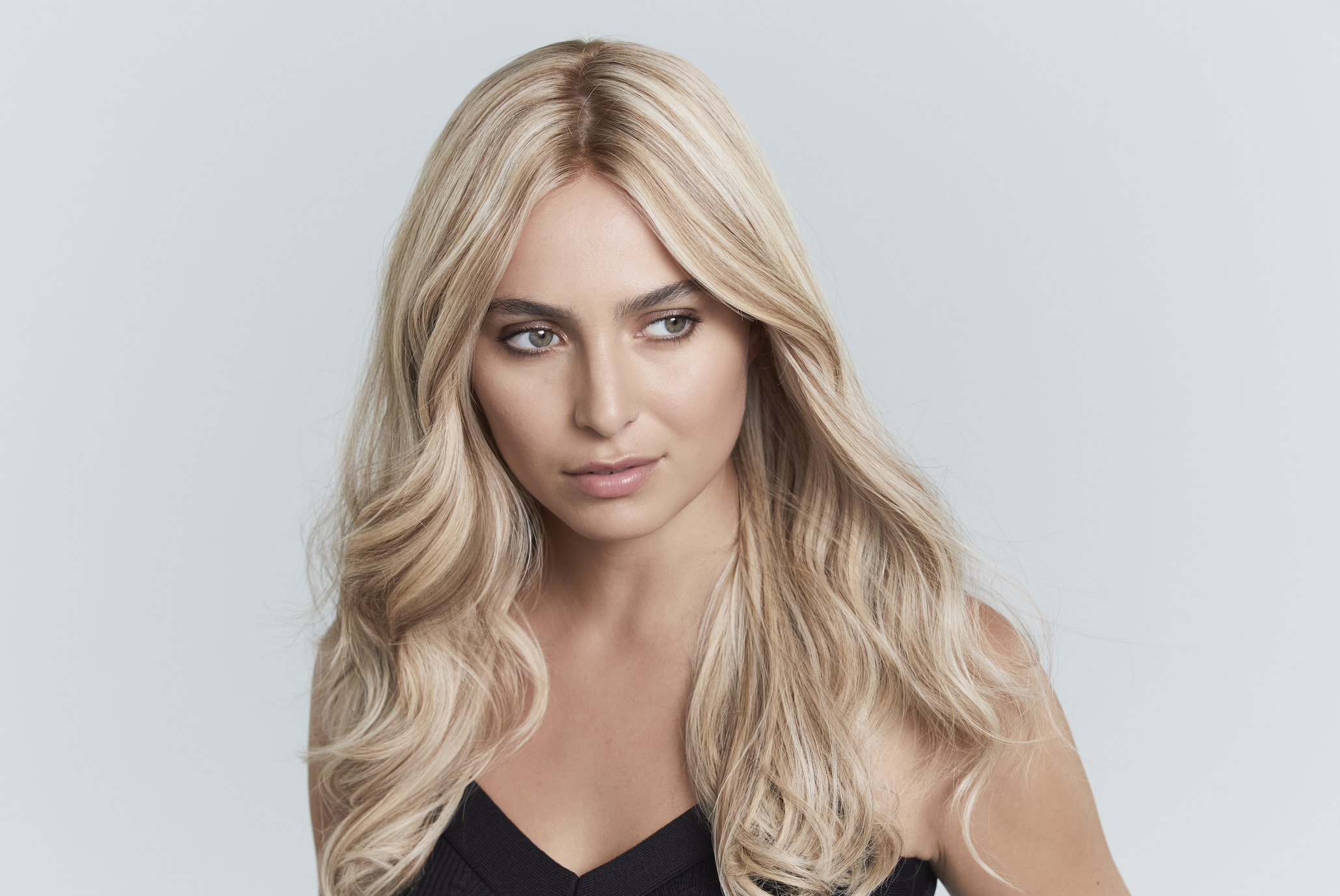 Craving deliciously silky, voluminous hair? Human hair lace front wigs are a great solution to hair loss for adults and children. Whether you're battling a genetic condition like androgenetic alopecia or desire a refreshing new look, high-quality lace front wigs deliver instant security, confidence, and style.
For over two decades, we've crafted the highest quality, most natural-looking, premium lace front wigs. With so many human hair wigs available, how can you find one that ticks all your boxes?
Today, we'll introduce each wig in Daniel Alain's Follea wig collection to help you find a gorgeous, reliable, head-turning wig that meets your needs and personal style.
Ready to explore the best lace front wigs online? Let's get started!
---
Daniel Alain's Follea Lace Front Human Hair Wig Collection
Daniel Alain's hair fall solutions feature the highest quality and craftsmanship in the world. From our anti-shedding hair fall treatment to lavish wigs and toppers. Our Follea Lace Front Human Hair Wig Collection exudes the pinnacle of excellence. Each luxurious wig has a unique flair and personality, just like you!
GRANDEUR
When you imagine your dream hair, you might think of Brazilian model Gisele Bündchen's ample, soft golden locks. Daniel Alain's Grandeur wig channels the coveted supple fullness without compromising thickness or volume. Its superior craftsmanship and extremely rare 100% Premium European human hair create effortless bounce, fullness, and beautiful length.
The wig's name exemplifies luxury and splendor, showcasing velvety locks that go on for days (21 inches, to be exact!). You can channel Gisele Bünchden's flawless locks with the Grandeur in Aristocrat, a highlighted brown and golden-blonde shade. Prefer a rich, dark hue? Flaunt sumptuousness and elegance in Empress. Or float with breezy charm in the gorgeous blonde shade, Majesty.
Are you a choosy fashionista with a heart set on what you want? Matching its expensive price, the Grandeur will fulfill your extravagant taste for the finer things in life and turn heads everywhere you go. Just look at the silky elegance of the Duchess-colored Grandeur on our #FolleaFriend Jessica!
CHIC
The runner-up in luxury, Daniel Alain's Follea Chic wig moves with grace and sophistication. Its fluid bounce offers natural movement that resembles the sway of actress Chloe Moretz's vogue, effortless blond waves.
But with the Chic wig, you're not limited to a blonde palette. Are you itching to rev up the heat in red or craving rich, textured layers? The Chic wig is customizable for every style and comes in vibrant shades like Cinnamon or vivid Espresso. Just look at this gorgeous styled Chic wig from one of our master stylists — classy, sophisticated, subtle, fabulous!
STYLE
Are you someone who can't leave home without a polished outfit or sleek, styled hair? Then don't settle. Carry style everywhere you go with our Style wig, a bestselling, voluminous lace front wig that's incredibly lightweight, inspiring you to feel free, secure, and on-trend every day.
Embrace the comfort and versatility of the Style wig through various lengths, colors, and styles. Just look at our gorgeous #FolleaFriend Ashley flaunting a cute, braided look in a Cappuccino Style wig!
PIXIE
Ready to flaunt your confidence with a daring, lively cut? Feel fresh and fearless with the Pixie wig, a short, customizable 5-inch 100% European human hair lace front wig. This fabulous wig shows the world that short hair channels sophistication and femininity.
The Pixie is dynamic, giving you the freedom to customize your cut with bangs, layers, a fringe — you name it. The lace front wig construction blends the hairline so naturally that you'll feel self-assured in any style.
Another attractive quality is the Pixie's ability to offer a smoother transition for those who have lost most or all their hair. Ease back into a longer cut with the Pixie, but don't be surprised if you love the Pixie so much you stick with her forever!
RENÉ
You're a practical woman but still want the confidence and security of handcrafted, realistic lace front wigs. René is a lace front wig made with Daniel Alain's World Select hair, providing fluidity and poise in every shade, from rich, sultry Espresso to warm, sumptuous Caramel Latte. A budget-friendly option, the René wig fulfills all of your hair needs — silky hair, superior craftsmanship, covetable volume, secure coverage — at an affordable price.
Check out our #FolleaFriend Elyssa rocking René in our sultry cappuccino shade!
GRIPPER LITE
Are you struggling to find the confidence to trust a wig to conceal your hair loss and stay in place? We completely understand, and that's why we crafted the Gripper Lite wig to give you that worry-free snugness, fit, and comfort you need to feel confident wearing your new hair.
Made with a medical-grade silicone perimeter, the Gripper Lite prevents slips seamlessly, even if you have very little to no hair. Providing maximum grip without tape, this wig is the epitome of comfort and reliability.
GRIPPER ACTIF
This wig is especially great for women who have shaved their hair or are bald. Designed to give you the support, coverage, and security you need, the Gripper Actif wig is durable and ready to go the distance.
With a medical-grade silicone perimeter, non-slip coverage ensures your wig stays in place all day — and night! Ideal for women on the go, the Gripper Actif is undetectable, and the premium human hair lace front wig for maximum hold.
Fabulous Daniel Alain Follea representative Ronda rocks the Gripper Actif, ready for anything — work, errands, a cocktail party, or a windy day of sailing! With the Gripper Actif, nothing holds you back from living your best life.
---
Find Your Favorite Lace Front Wigs from Daniel Alain!
Hair loss and thinning shouldn't impede on your inner power and femininity — real hair lace front wigs open you up to a new world of abundance, helping you thrive with confidence and grace.
Daniel Alain takes pride in the effortlessly natural, luscious, secure, premium quality that lace front wigs offer. We're your trusted confidante and renowned source to buy lace front wigs online.
Embody confidence and class with our lace front wigs today. Ready to learn more? Schedule a consultation with one of our hair experts, and we'll answer all of your questions and help you find a flawless match!
Book a consultation
---
Frequently Asked Questions
What is a Lace Front Wig?
A lace front wig is a premium wig that best mimics a natural hairline, making for an undetectable fit. A lace front is usually sheer and attached to the front of the wig, imitating a natural appearance of growth without hindering various parts and styles. The best lace front wigs are hand-tied and made from premium, durable Swiss lace like Daniel Alain's Follea wigs collection.
Which is Better Full Lace or Lace Front?
Lace front wigs are more comfortable and breathable than full lace wigs and provide a more undetectable hairline.
How Much are Human Hair Lace Front Wigs?
Human hair lace front wigs range from $2,000 to $10,000. Daniel Alain's lace front Style wig is a great choice that costs just over $3,000.
How Long Do Lace Front Wigs Last?
High-quality lace front wigs can last between 1-3 years on average, with the highest quality lace front wigs lasting five years or more.
How Do You Put on a Lace Front Wig?
Daniel Alain's lace front wigs slide on easily with back and front combs. They come with Polly Patches with adhesive on the sides for women with no hair. Check out our video showing how to put on a Follea wig!
Can You Wear Lace Front Wigs Every day?
Absolutely! Lace front wigs are meant to be worn daily, so long as you prioritize wig care and maintenance.
What Kind of Wig Looks Most Natural?
Human hair wigs made with European Remy hair mimic the natural movement and feel of natural hair. Lace front wigs make the hairline of any wig look the most seamless and should be made with high-quality, premium Swiss lace for undetectable, natural integration with your hairline and skin tone.
Are Human Hair Wigs Better than Synthetic?
For many, yes. Human hair wigs look more realistic than synthetic wigs, allowing for effortless flow and movement. They also offer more styling potential, making cherry-red curtain bangs or dark, layered cuts available for the same wig. Finally, human hair wigs tend to last longer than synthetic wigs (years vs. months). Check out our article comparing human hair wigs vs. synthetic wigs to learn more.
What are the Different Types of Human Hair Wigs?
Not all human hair wigs are made the same. Here are some distinguishing factors for each type of human hair wig in today's wig market.
European Hair
European hair, often from Eastern Europe, is the most desirable and highest-quality human hair on the wig market, as it's often the silkiest, strongest, and most voluminous. However, true European hair is scarce, making it expensive and harder to buy. Moreover, most European hair on the wig market is Remy hair, meaning it was sourced with the hair cuticles still intact. Most Daniel Alain Follea wigs are made with premium, genuine 100% European human hair.
Indian Hair
Indian hair is known for being dark, durable, and thick. Effortlessly styled, Indian hair is common in the human hair wig market. However, most Indian human hair in wigs is "waste" hair, damaged hair from combs, shower drains, and hairdresser floors.
Asian Hair
Asian hair is human hair from various parts of Asia, like China, India, Bangladesh, and Indonesia. Many types of Asian hair are known for their beauty and silkiness. Unfortunately, the sad reality is that most Asian hair on today's wig market is damaged, waste hair, and doesn't last as long in a wig as European hair.
Virgin Hair
Virgin hair is pure human hair that's never been chemically dyed or treated.
Remy Hair
Remy hair is hair with cuticles still intact, also known as human ponytail hair, which means the hair is less prone to tangling and tends to be silkier and smoother. For more information about the differences between Virgin and Remy hair, check out our Instagram live session describing the two!