Best Luxury Wigs for Women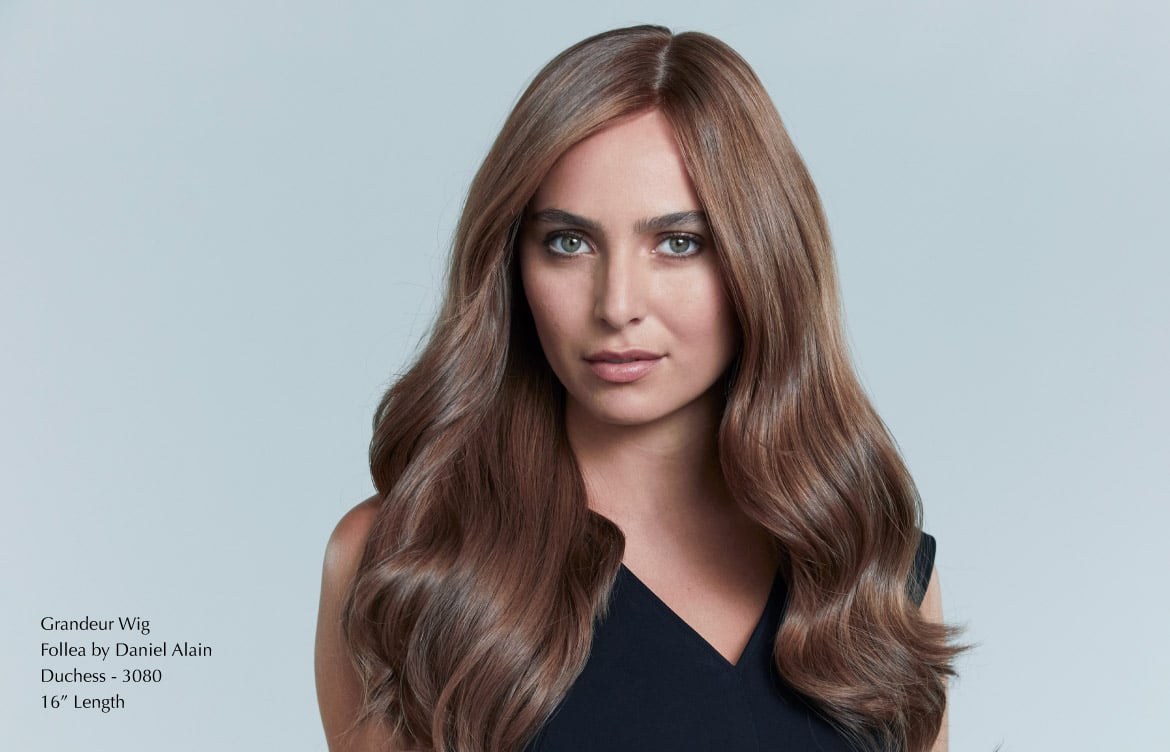 Did you set out on a quest to find the perfect wig, only to discover an endless array of styles, hair types, and prices? Is that lace front wig built to last? And what about the affordable synthetic option? One of the best ways to filter out low-quality options is to search for luxury wigs made with premium hair and artisanal craftsmanship.
Unfortunately, some self-proclaimed luxury wig companies may promise long-lasting, luscious locks only for their wigs to wear out after a year or even a few months. We specialize in manufacturing luxury hair wigs.
For decades, we've hand-crafted the highest-quality wigs in the world. From sourcing the premium European hair to meticulously hand-tying the strands to using the most lavish, prestigious Swiss lace for our caps, women trust us as their number-one source for unparalleled luxury wigs.
Our luxury wigs feature lace front caps and 100% European human hair. Our satisfied customers are consistently amazed at how secure and confident they feel with a Daniel Alain wig, and nothing gives us greater joy.
Now it's time to find your dream wig. We'll share what all luxury wigs have in common and offer some high-quality wig examples in Daniel Alain's Follea Wig Collection. By the end of this article, you'll know precisely what to look for on your luxury wig search.
---
WHAT IS CONSIDERED A LUXURY WIGS?
Luxury human hair wigs look natural and indistinguishable and offer tasteful coverage to conceal thinning spots while moving and bouncing flawlessly. But how can you distinguish luxury wigs from lower-quality options? In an online catalog, they may look identical.
But the devil is in the details: hand-tied, Swiss lace, European hair, hand-crafted. These are the vital elements that make a luxury wig superior.
Made With Human Hair


Synthetic wigs may show luxury on the surface but leave durability, comfort, and quality to be desired. As mentioned on Oprah Daily, your first qualifier for a natural-looking, luxury wig is human hair. Why choose human hair vs. synthetic wigs?
Let's start with durability. We put our hair through the wringer with washing, combing, styling, and even coloring to keep up with the latest styles and trends. A human hair wig will bear the brunt of these beauty activities with prowess. They won't fall apart, allowing you to switch from brunette, straight locks in the winter to a textured, wavy blonde look in the summer.
You can't dye a synthetic hair wig, nor will you have the styling versatility that only a luxury human hair wig can offer. If you curl or flatiron a synthetic wig, the hair might melt, fry, or entirely fall apart.
Human hair wigs are more breathable, making them ideal for all-day comfort. Of course, synthetic wigs may feel lighter, but you'll feel more comfortable in the end knowing that your human hair wig has natural movement and won't leave people questioning whether it's your natural hair.
Finally, human hair wigs are superior in quality. They're known to last years as long as you make time for proper wig care, whereas a synthetic wig will last you a year max, and that's being generous.
Even doctors agree in a comprehensive review of hair concealment that human hair wigs are:
More natural-looking than synthetic wigs
Less likely to be damaged by heat
More receptive to coloring and styling
Highest quality when made with European human hair.
But why European human hair? 100% European human hair has a higher quality than Chinese and Indian hair, and European human hair wigs are less likely to be made from "waste" hair collected from women's hair brushes or bathroom floors.
Instead, you can bet most of these wigs use hair from clean-cut ponytails, where it hasn't experienced extensive breakage. Of course, some human hair wigs with Asian hair can still be of excellent quality, like our World Select René wig, but it's less common.
Hand-Tied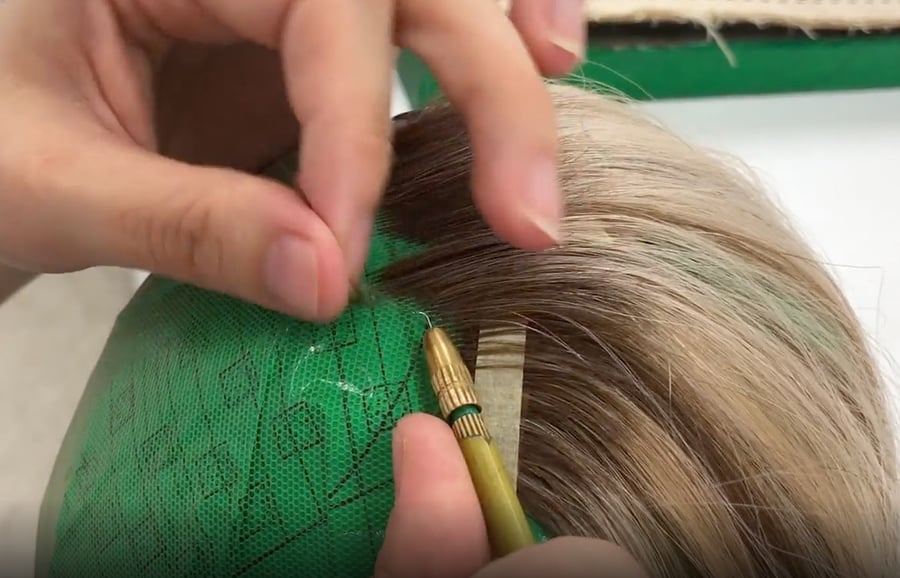 Many wigs on today's market are mass-produced, as hand-tied wigs cost companies valuable time and money. It can take weeks to hand-tie one wig! With luxury wigs, a skilled artisan knots each hair strand into the cap. As you'll see in Daniel Alain's Follea wig collection, hand-tying each hair gives the wig more natural movement.
One of the biggest concerns women face with their wigs is continuity with their natural hair and undetectable movement. Rest assured that luxury human hair wigs offer all of this and more. Hand-tying each knot will provide you with seamless integration with your natural hairline.
Lace Cap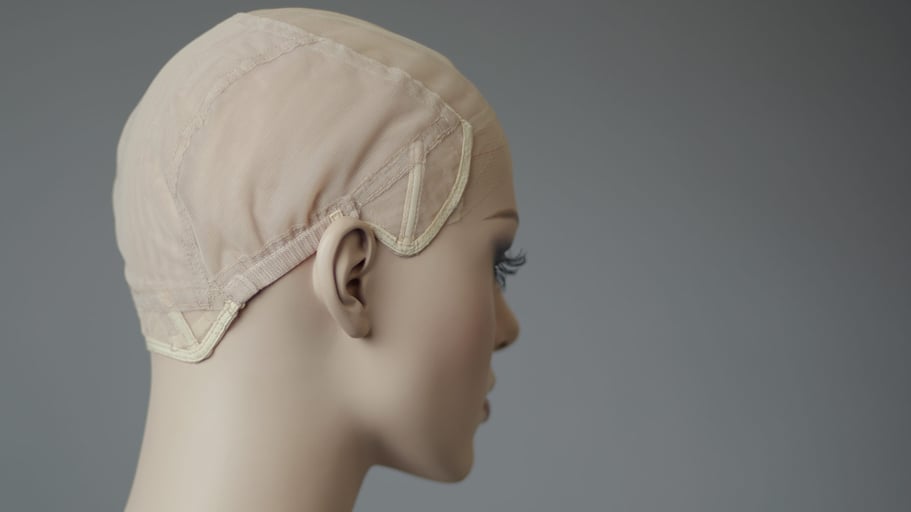 Cap construction plays a fundamental role in the quality of a luxury wig, and the material used (either lace or nylon) directly influences your comfort. By far, lace is more breathable, lightweight, and seamless with your natural hairline than nylon.
Nylon caps often have a harsher transition from the forehead to the hairline, making the wig more detectable. They also lack the breathability and comfort required to wear a wig all day.
The last thing you want is an itchy or sweaty scalp. When you wear a luxury wig, you won't feel like you're wearing one because it'll serve as a natural extension of your beauty and confidence.
When browsing through luxury wig brands' offerings, wigs that encompass all the above qualities should be on your radar!
So, now that you know what to look for: where can you find these luxury wigs?
---
FOLLEA'S LUXURY HUMAN HAIR WIG COLLECTION
Daniel Alain has the largest private reserve of premium 100% European human hair in the world. Each wig is hand-tied, with a lace front cap for ultimate comfort, natural movement, and soft, voluminous hair. Browse the notable features of our Daniel Alain's Follea luxury wigs below.

GRANDEUR WIG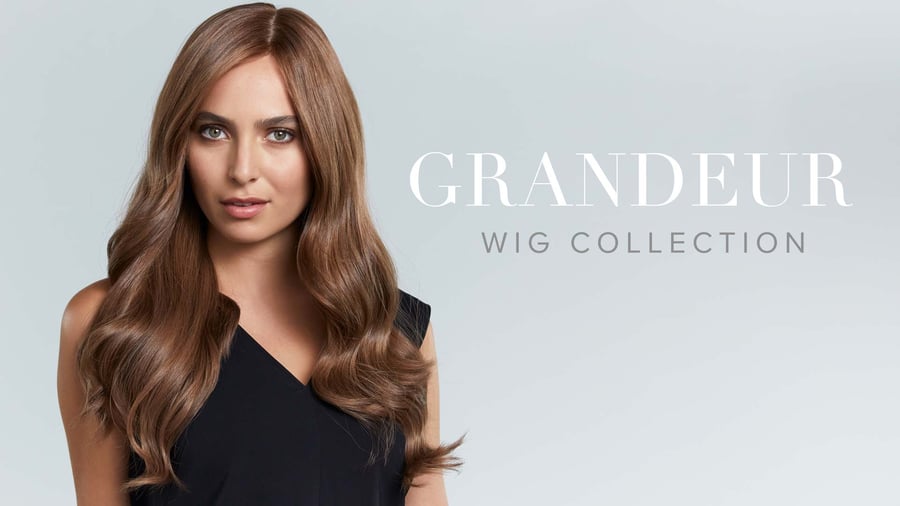 Sumptuous, soft, and exquisite, the Grandeur wig is the finest, most luxurious wig in the Daniel Alain Follea collection. This elegant, layered, 21-inch length is stunning, setting the gold standard for luxury wigs. Made from the most precious European human hair in the world, the Grandeur is ready to wow.
As the name suggests, this wig is the epitome of luxury and promises perfection in every shade available, including blonde, dark, rooted, and highlighted options. But if this is your first luxury wig, you may want to start with an affordable luxury wig, which just so happens to be our bestseller!
Experience true opulence with Grandeur.
CHIC WIG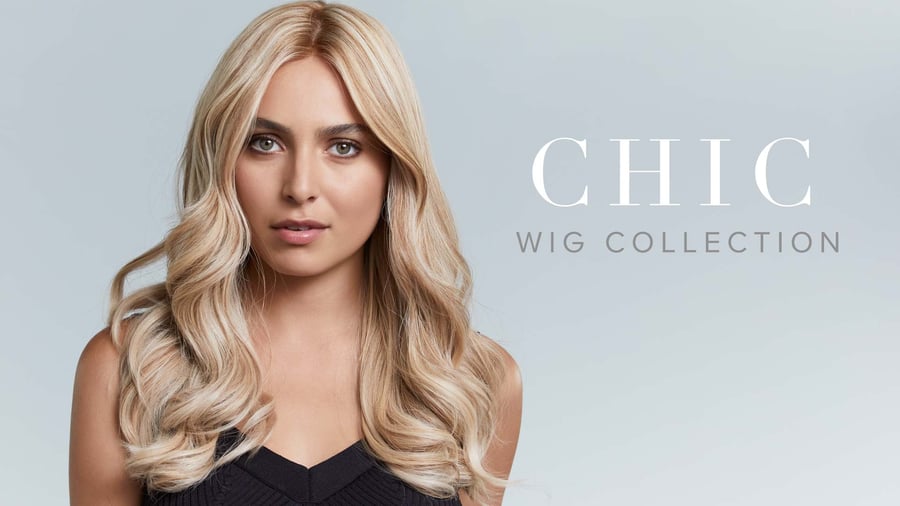 The Chic wig is a lovely luxury wig for effortless everyday style. Made from 100% Premium European hair, this wig is classic yet versatile enough to adapt to any lifestyle. Choose from three different lengths ranging from 8-14 inches layered. The layered cut offers incredible texture and movement.
The Chic wig's lace front promises comfort and security. Want a tousled lob or curtain bangs? With Chic, the world of styling is your oyster.
The versatility doesn't stop at styling; you can choose from ten colors for your Chic wig, ranging from espresso to chardonnay.
Rock a realistic, fuss-free style with Chic.
STYLE WIG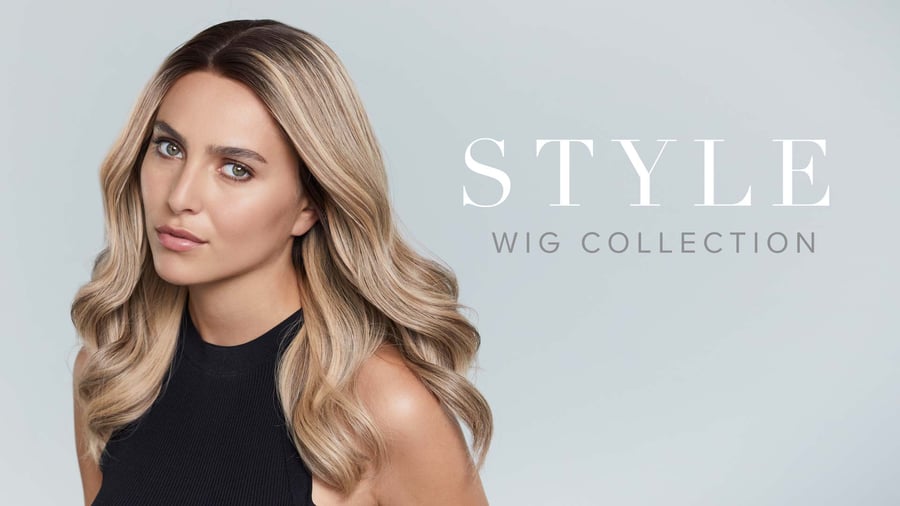 Our Style wig is a Daniel Alain bestseller, offering impeccable volume and a comfortable, lightweight fit at an affordable price point. What makes the Style so desirable? You'll have endless possibilities for customization with vast color and length options. Like all of our luxury wigs, Style features premium 100% European hair and a hand-tied lace cap. Return baby hairs offer seamless integration with your natural hairline.
Our client Francesca rocks the Style wig in Mocha Latte and shows us how it shines even in rainy weather!
Rediscover your magic with Style.
PIXIE WIG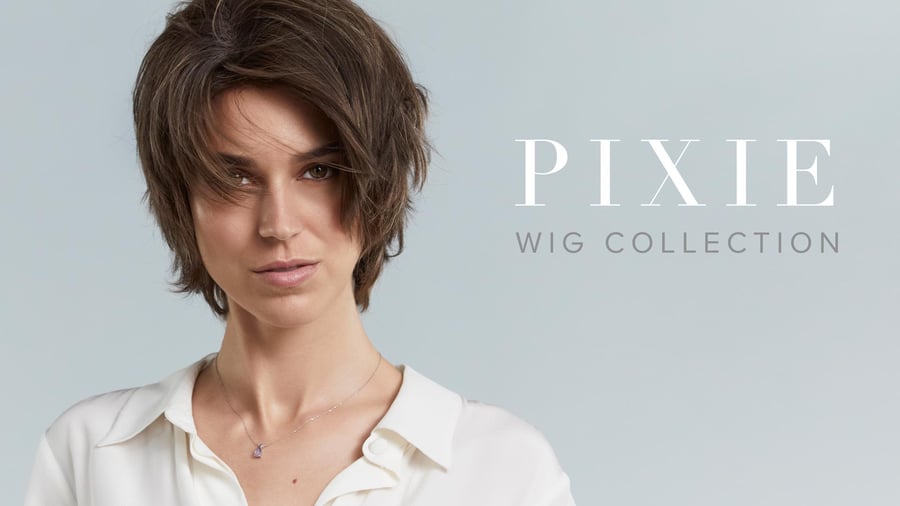 Realistic lace front wigs don't have to have Rapunzel-like length to look believable. Case in point: Pixie.
This shorter style hits just below the jawline and can be worn slicked back, shaggy, or anywhere in between. We love how the moderate volume at the crown of this wig gives way to natural-looking baby hairs, resulting in that effortlessly tousled look that says, "I woke up like this." If low-maintenance locks are your jam, you'll adore this carefree piece.
Strike your best pose with Pixie.
RENÉ WIG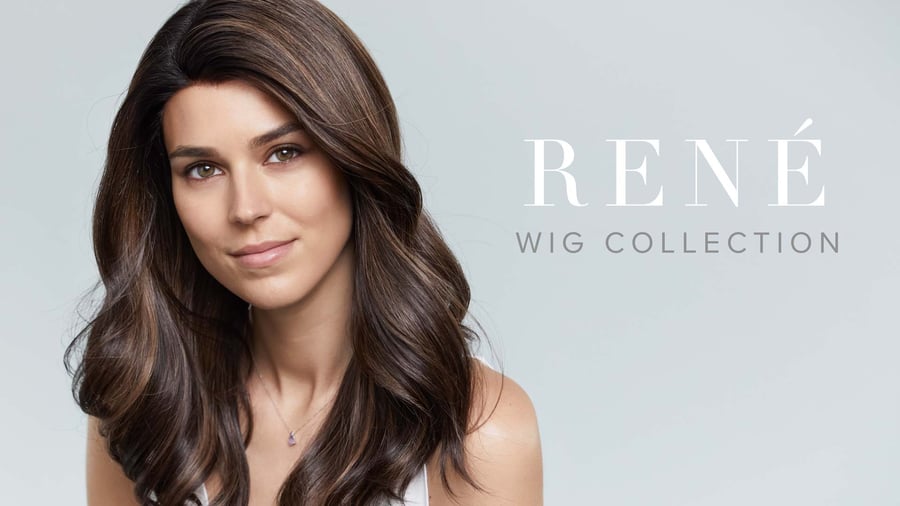 Who says luxury wigs can't be practical and affordable? Our René wig features our World Select Hair, a high-quality blend offering natural volume, texture, and movement. A popular starter wig, the René is an affordable luxury wig featuring dependable coverage in a range of different colors and lengths. Check out Being Mrs. Brown's review of our René wig!
Flaunt full, fabulous locks with René.
GRIPPER ACTIF WIG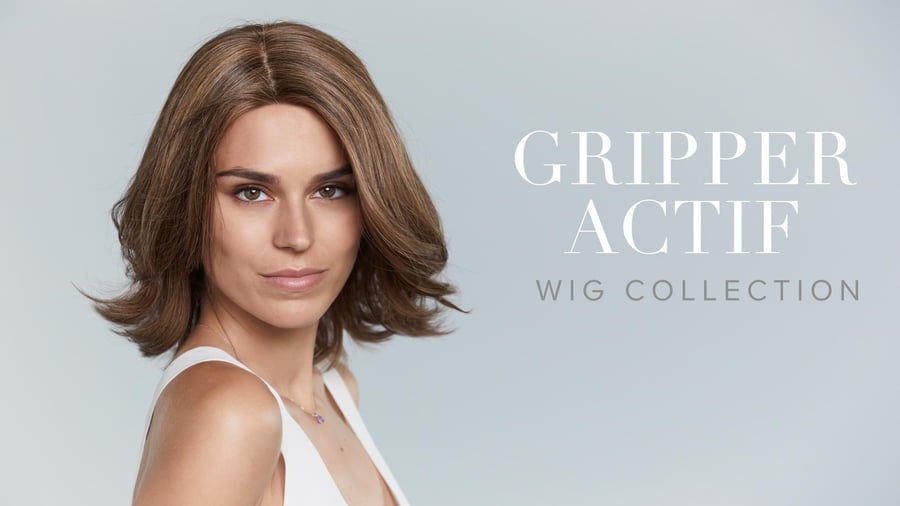 The Gripper Actif wig is a durable Daniel Alain gripper catered to women with active lifestyles. Like the Gripper Lite, the Actif's medical-grade silicone perimeter gives you maximum hold, meaning your wig will stay in place even during a heavy-duty cleaning day or tennis match. Made with 100% European human hair, the Gripper Actif is a superior luxury wig you can depend on, no matter what life throws your way!
Move at your own speed with Gripper Actif.
GRIPPER LITE WIG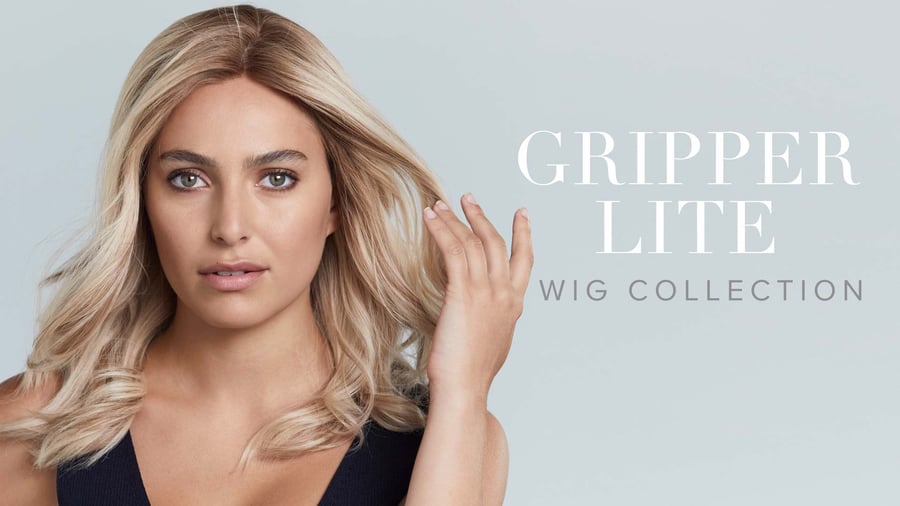 The Gripper Lite wig is one of two Daniel Alain grippers, perfect for alopecians or women with minimal hair. If you're nervous about comfort or your wig slipping, all of Daniel Alain's wigs are breathable and secure. But for that extra oomph and security, the Gripper Lite wig is your best choice.
Its medical-grade silicone perimeter hugs your head tightly, removing any chance of slipping or falling. Clients also rave about how comfortable it is, as the cap is breathable and lightweight.
Seize the day (every day) with Gripper Lite.
---
IN LOVE WITH LUXURY WIGS? FIND YOURS AT DANIEL ALAIN!
As one of the most trusted luxury wig companies in the world, we know how important it is for you to find your dream hair. A hand-tied, luxury human hair wig with a lace cap is your brightest path towards quality, voluminous, and bouncy hair. When shopping for luxury wigs, look for markers of quality craftsmanship, such as hand-tied, Swiss lace, and European hair.
Daniel Alain presents artisanal craftsmanship, maximum hold, and mesmerizing movement in every one of our luxury human hair wigs, from the World Select René to the most luxurious 100% European human hair in our Grandeur.
A wig is a serious investment into your wellbeing and confidence; it's a highly personal choice that should bring you comfort, style, and security as you navigate your hair loss journey. The best place to find luxury wigs online is from Daniel Alain.
Once you try on a Daniel Alain Follea wig, you'll instantly feel the difference — and it'll show in your beaming confidence!

Need help from an expert stylist? Contact us for a private consultation, or visit our wig showroom in Newport Beach!
book a free consultation
---
Frequently Asked Questions about luxury wigs
What are the Highest Quality Wigs?
The highest quality, luxury wigs are made with 100% European human hair, comfortable, undetectable, and offer natural movement that looks as close to your real hair as possible.
How Can You Tell if a Wig is Good Quality?
Luxury wigs of good quality should be hand-tied, made from 100% human hair, and have a full-lace or lace-front cap. And, luxury wig brands with good quality hair should be transparent about where they source their hair. The best quality hair is 100% European hair.
How Much Does a Really Good Wig Cost?
A luxury wig costs anywhere between $2,000 - $11,000. Good quality wigs are more expensive because they use real human hair, usually European. The wig construction features superior craftsmanship, including hand-tying the hair and using the highest quality materials.
What is the Most Expensive Wig?
The most expensive wig is Daniel Alain's Grandeur, made from the most precious, rare 100% European human hair. The Grandeur features decadent length and volume, optimal shine, body, and bounce, and is the silkiest hair you can find.
Are Expensive Wigs Worth it?
Absolutely. Expensive wigs last you years and offer you comfort and security that many clients find priceless. Good quality, 100% human hair, and artisanal craftsmanship cost more, but you can see the value because the wig is designed to last with proper care.
What Kind of Wig Looks Most Natural?
The most natural-looking luxury wigs are 100% human hair wigs made with real European hair. Natural wigs have lace-front caps to mimic a natural hairline and are hand-tied to promote breathability, bounce, and body.
What is a Hand-Tied Wig?
A hand-tied wig is created by a skilled artisan who meticulously knots each hair strand into the cap in a time-consuming process that can take weeks.
Are Human Hair Wigs Better than Synthetic?
A synthetic wig rarely matches a human hair wig's comfort, durability, and quality. Human hair wigs last for years, while synthetic wigs last a few months. You also have many more styling options with a human hair wig, from soft, supple brown curls to pin-straight silky red hair. Synthetic wigs may crumble under the heat and pressure of most hair styling tools and cannot be dyed or treated.
What are the Different Types of Human Hair Wigs?
All human hair wigs come from a human scalp but can be sourced from different parts of the world through various collection methods, including freshly cut ponytails or floor hair waste.
European Hair
Most European human hair comes from Eastern European countries, including Russia, Ukraine, and Romania. Highly coveted, genuine European hair is indisputably superior to other hair types in the wig market because of its soft texture and direct sourcing. The highest quality European hair on the market is either virgin or Remy hair and has been meticulously preserved to maintain its shine, bounce, volume, and texture.
Indian Hair
Indian hair, when sourced directly from a human scalp, is high-quality, durable, and has a shiny luster. Unfortunately, many human hair wigs made with Indian hair come from "waste" hair commonly used in mass-produced wigs.
Asian Hair
Asian hair includes human hair collected from Asian countries, including China, India, Bangladesh, Thailand, and Indonesia. Chinese hair is known for its straightness, softness, and strength; however, most Asian human hair wigs are made from waste hair — damaged or discarded hair collected from the floor, bathrooms, combs, or hairdresser clippings.
Virgin Hair
Virgin hair is 100% human hair that hasn't been touched by chemicals or dyes and is often considered the purest human hair used in wigs and hairpieces.
Remy Hair
Remy hair is 100% human hair with the cuticle intact, also known as human ponytail hair. Remy hair can be virgin, dyed, or treated. You can browse many luxury wigs online made with Remy hair on Daniel Alain's website.
download our wig buying guide