The Best Wig for an Active Lifestyle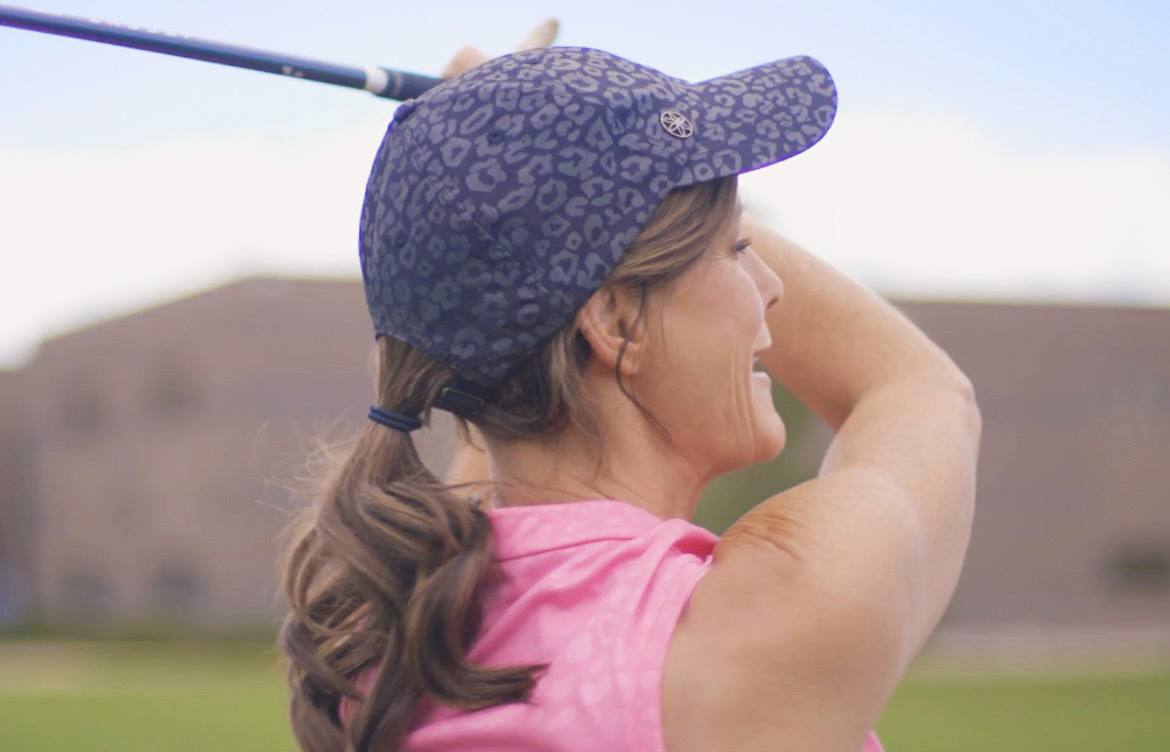 If you cherish living an active lifestyle but grapple with the emotional burden of hair loss, you're not alone. You might be considering a human hair wig as a solution, but the fear of it hindering your physical pursuits may be holding you back. Concerns about your wig falling off during a run, becoming displaced while practicing yoga, or people noticing you're wearing a hairpiece may be overwhelming. The thought of tangled hair blowing in the wind or experiencing excessive heat and discomfort on a hot day hiking doesn't sound very appealing.
However, we're excited to share real insights that will put your worries to rest and show you that wearing a wig doesn't have to hold you back. On the contrary, the right wig can become your ultimate ally in embracing physical activities and exercise to the fullest.
At Daniel Alain, we understand your concerns because we've heard from countless women facing similar challenges. Our expertise in crafting the world's finest human hair wigs has allowed us to help our customers find the perfect hairpiece that aligns with their preferences and active lifestyle. Whether you want to skate on ice, hike up mountains, play golf, or even ride rollercoasters, we can assure you that the right wig will stay in place and look completely natural.
We are truly passionate about empowering women to live their best lives with the help of our wigs.
---
---
Experiencing hair loss and embracing a human hair wig
Looking good only comes from feeling good, and we all know the vital role physical activity plays in enhancing our overall well-being. Indeed, participating in regular exercise has proven to boost energy levels, strengthen muscles, improve cardiovascular health, and elevate mood. Thank you endorphins! For many people, being able to enjoy physical activities is not just a choice, but a necessity that contributes to a fulfilled and balanced life.
We spoke to real-life Daniel Alain customer, Sally, who has been wearing the Gripper Lite wig from Follea by Daniel Alain for five years. As a personal trainer, Sally's active lifestyle is not just her job; it's her passion. "I love to golf. I play a little tennis. I love hiking and biking. Anything outdoors," Sally gushes enthusiastically.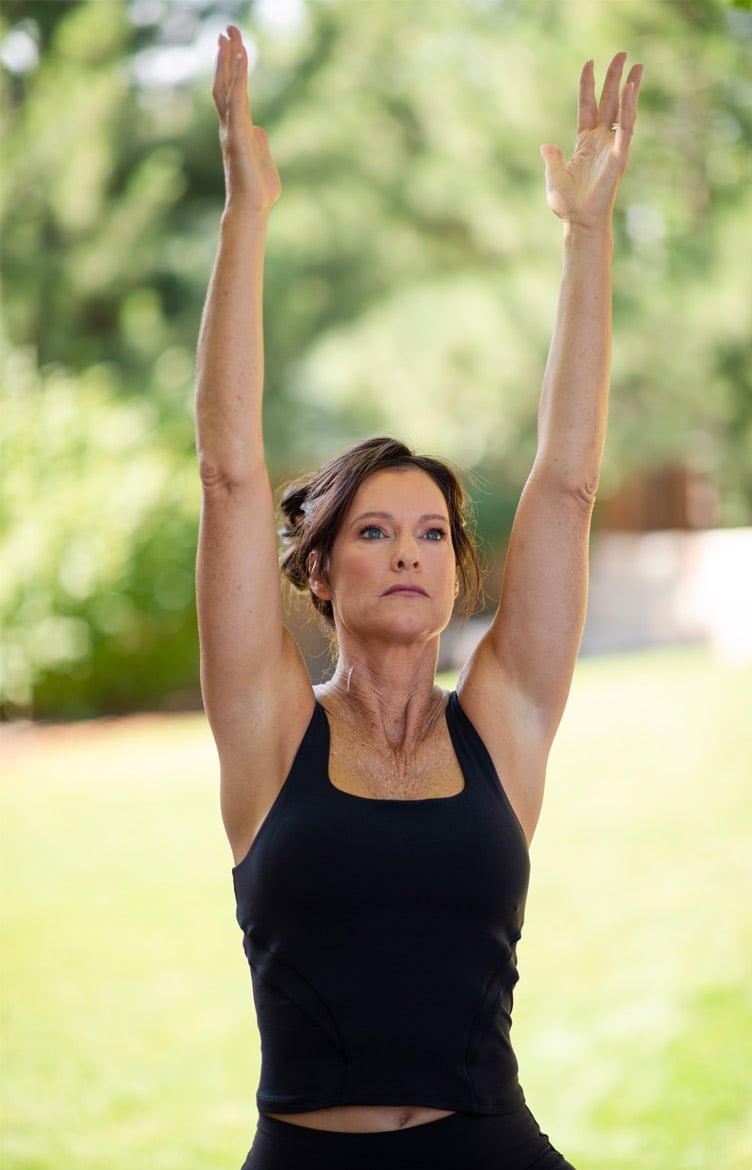 Coming from a family with widespread autoimmune disorders, (her mother has rheumatoid arthritis, and she has aunts with alopecia and lupus), Sally wasn't surprised to be diagnosed with alopecia in her 20s but was able to manage her hair loss with cortisone shots for quite a while.
"When I was 48 years old, I started having larger pattern loss," Sally recalls. "I was losing hair around the hormonal band on the top of my head and it got harder and harder to cover."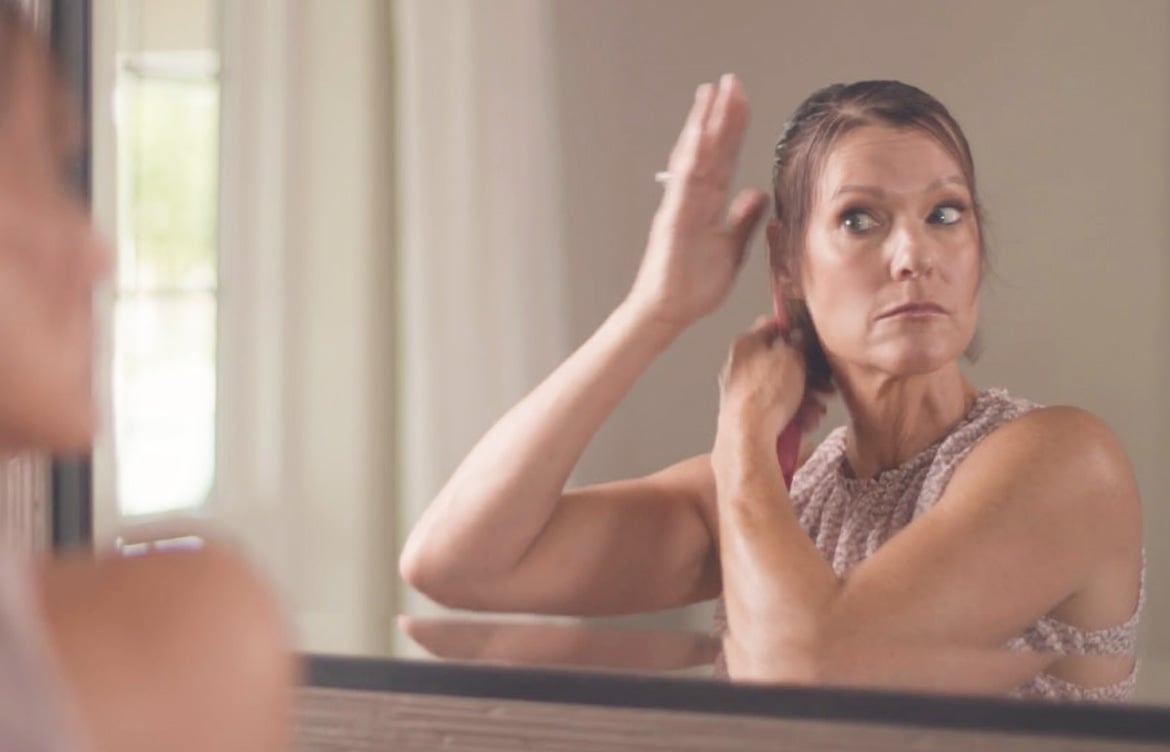 Eventually, Sally's hair loss became so extensive that she sought a human hair wig to provide what her natural hair could not.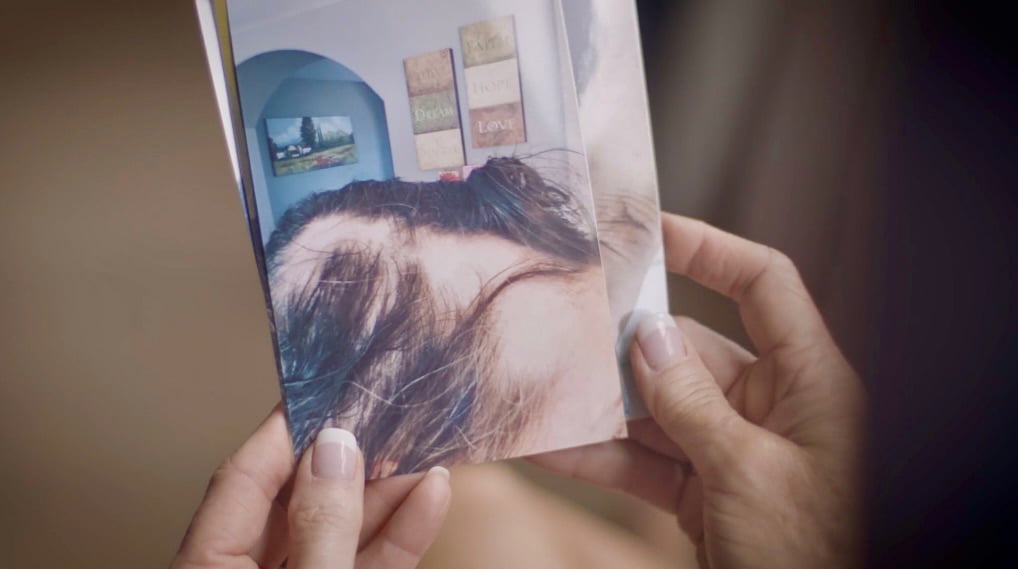 While hair loss may have a profound impact on self-esteem that leaves you feeling self-conscious and controlled by your condition, the fear of a wig falling off can also inhibit you from fully embracing the benefits of exercise.
On the other hand, finding the perfect hairpiece can give you the ability to enjoy exercise without worrying about the wig staying in place.
When Sally was searching for the best human hair wig to meet her needs, she knew she wanted not only the most natural look but the most secure and comfortable fit.
"I was initially a little concerned about it staying on, specifically in the wind," explains Sally. But I am happy to report that I had no issues. I even took my wig on our honeymoon to Italy. I was able to wear it boating, kayaking, and on planes, trains, and automobiles!"
---
---
The Gripper Lite from Follea by Daniel Alain
The Gripper Lite from Daniel Alain is a game-changer for people like Sally who are searching for the perfect wig for total hair loss. Crafted with premium European human hair and 100% hand-tied, the Gripper Lite provides a natural look that moves, bounces, and shines exactly like a real head of hair.
Unlike some wigs for total hair loss that require messy adhesives or tape to stay in place, the Gripper Lite has a medical-grade silicone perimeter that provides a secure suction fit that stays in place without any worries.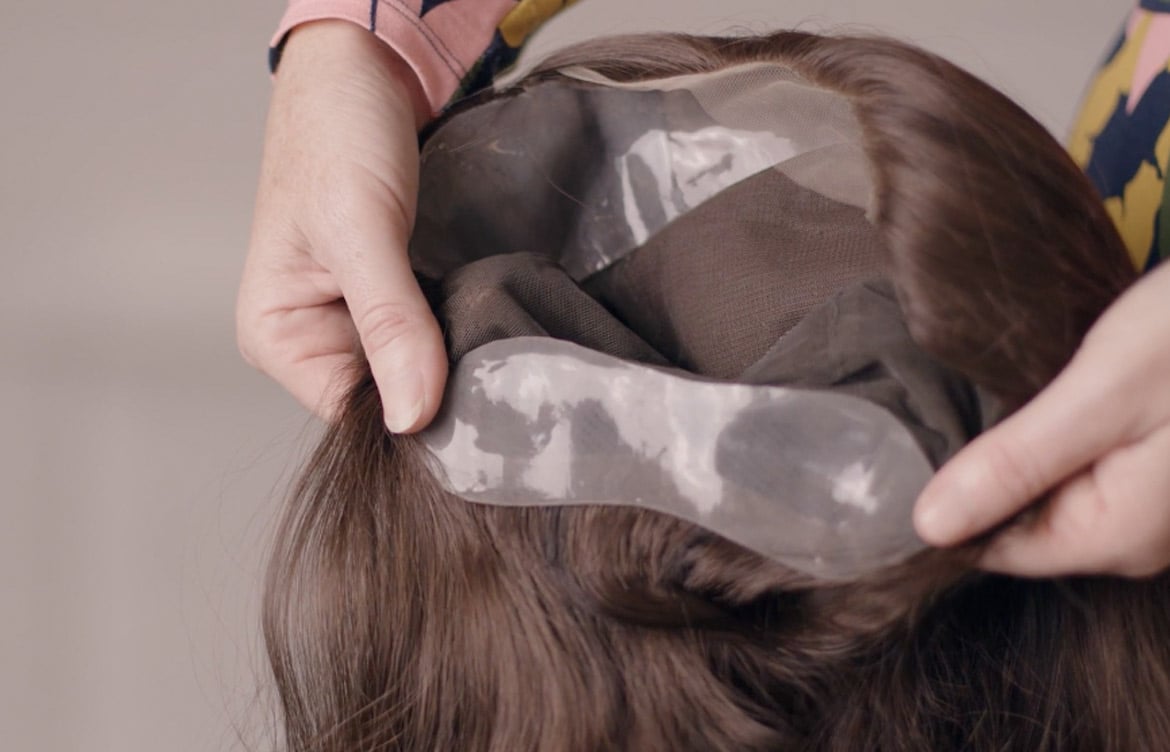 "My wig just molds to my head like a glove," says Sally. "It's like it was meant to be."
Knowing that her wig is going to stay in place, no matter the activity is of utmost importance to people like Sally. Whether she's getting ready for a special event and reaching for her Gripper Lite to complete her outfit, or stepping onto the golf course to perfect her backswing, the sense of security and reliability it provides is invaluable.
The biggest test for the Gripper Lite was that I needed to be able to shake my head upside down and it not fall off," recalls Sally. "I remember when the consultant first put it on my head, I thought there was no way I could turn my head upside down and have it stay on. But she made sure it was the right size and fitted it perfectly on my scalp, and sure enough, I flipped over in the chair, and it stayed right on!"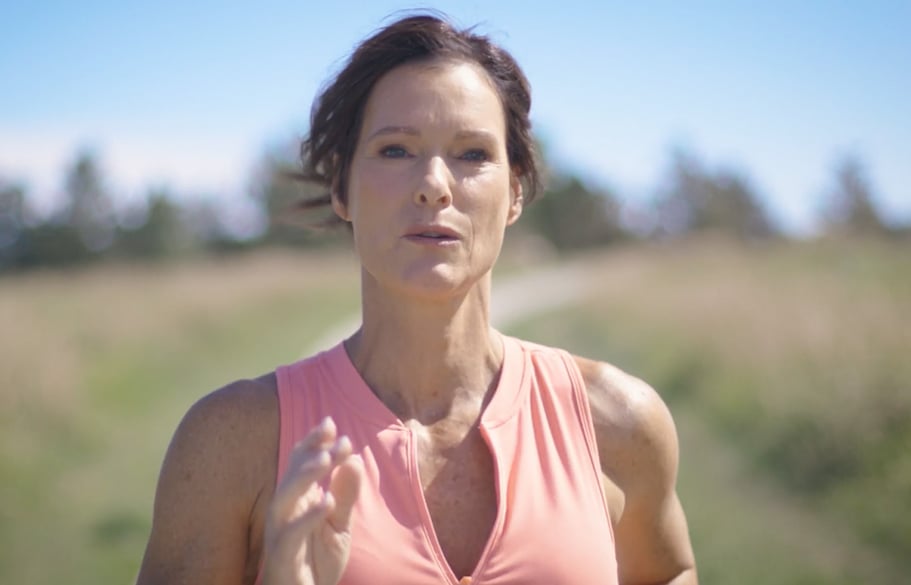 One of the key features that sets the Gripper Lite apart from competitor wigs, is our use of 100% European human hair. This premium hair type is known for its natural shine and fine texture, making it exceptionally suitable for achieving the most realistic look. At Daniel Alain, we use only ponytail hair with the cuticles intact to make our wigs. Our pieces are less prone to tangling and shedding which contributes significantly to the overall natural appearance of the wig.
"One time at my running club I wore my wig as usual, pulled back in a ponytail. At the end of the run, one of the gals looked at me and said 'How can your hair look so good after running 3 miles?' She had no idea it was a wig!"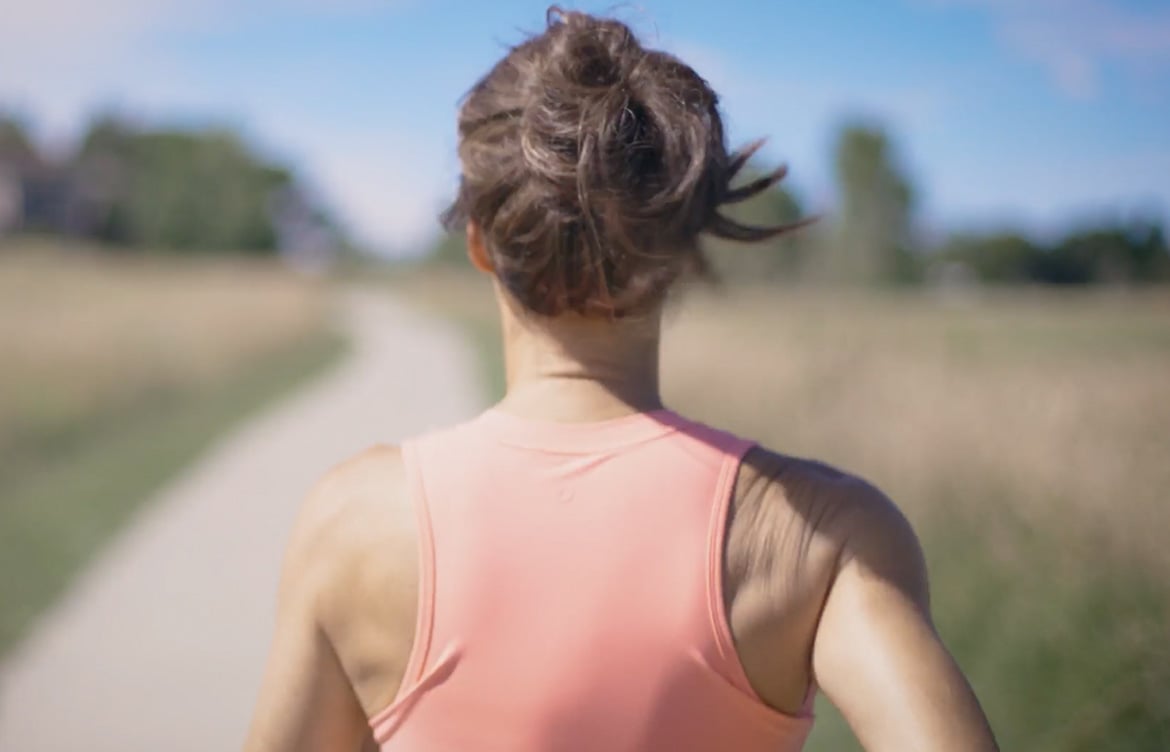 While the Gripper Lite is slightly heavier than some other Follea collections by Daniel Alain due to the silicone perimeter, Sally doesn't notice it feeling any hotter than her full head of hair would before alopecia took hold.
"Sometimes I modify how I wear my wig depending on the activity," Sally concedes. "I like being able to keep it up and away from my body to stay cool in the heat. For example, when I run I usually put it in a ponytail or pull it up with a clip. When I'm golfing, I'll wear a hat or a visor."
The Gripper Lite collection is available in 4 lengths; 6", 8", 12", and 14", and 17 colors. The collection starts at $4,460 for the shortest length and darkest color, and with proper care and maintenance will last between 2 and 4 years and often even longer. Sally has had her wig for 5 years and admits, "it looks as good today as the first day I got it!"
---
Is a Gripper Lite the right wig for me?
If you're going through the emotional turmoil of hair loss, you may be feeling uncertain if you'll ever find a hairpiece that can fit seamlessly into your active lifestyle. The fear of your wig falling off or feeling uncomfortable during workouts may have held you back from exploring wigs as a solution to dealing with your hair loss.
Throughout this article, we have shown how the Gripper Lite from Follea by Daniel Alain can be the ultimate solution for individuals with total hair loss. We hope we've inspired you to set high expectations for whatever wig you choose to wear and to not settle for an inferior hairpiece that doesn't allow you to fully embrace your active lifestyle.
If you would like to know more about the Gripper Lite collection and whether it can cater to your specific needs, we invite you to reach out and book a complimentary, private consultation with one of our experienced consultants. Our team is passionate about helping people like you live their best lives with the perfect wig. Whether you have total hair loss or some existing bio hair, our consultants can offer you tailored advice on the best Follea collections that suit your unique needs.