The Best Women's Wigs for Hair Loss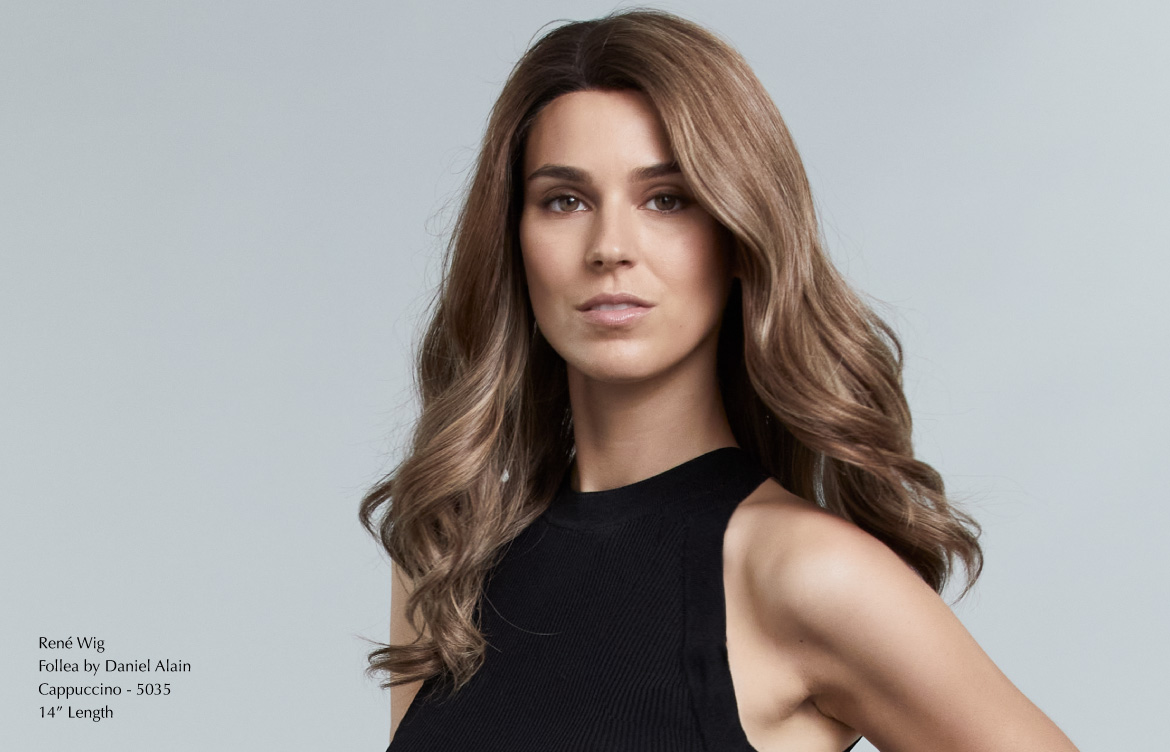 As a woman, losing your hair is a life-changing experience. Society paints our manes as a source of strength, power, and femininity. When you lose your hair, it feels like a part of yourself gets lost too.
Unfortunately, there's no single cause for female hair loss. Everything from stress levels to underlying health conditions can be the culprit. And while there are tons of innovative and effective hair loss solutions out there, the results are not immediate. It often takes several months (or more) to see any real regrowth.
For some, regrowth never happens, which can be unsettling.
But you don't have to put your life on pause while you wait for your hair to grow back. Hair loss wigs for women can restore some of what has been lost, giving you back your identity and helping you feel like yourself again.
While the state of your hair might feel uncontrollable, you have options, and Daniel Alain is here to help. Read on as we highlight our high-quality wigs for hair loss that will instantly give you beautiful hair day in and day out.
---
OUr Line of Natural-looking wigs for hair loss
If you're considering wigs for hair loss, looking for the most natural-looking option is probably at the top of your list. And rightfully so! After all, wigs are meant to disguise hair loss, not call attention to it.
At Daniel Alain, we specialize in creating wigs that look and feel like your own hair. Our wigs are hand-tied and made with 100% European human hair, meaning you can style them with all the same tools and products you already use.
But our women's wigs for hair loss are more than just gorgeous; they're durable and built to last. With proper care, our wigs can be worn for years, giving you the freedom to live your life without constantly worrying about your hair.
If you're ready to invest in a wig for women's hair loss that will make you look and feel like the superstar you are, then look no further. Your perfect fit awaits.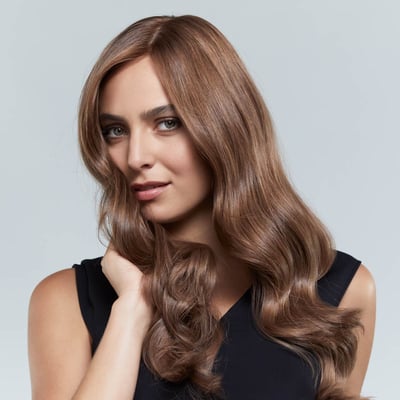 GRANDEUR WIG
Ready to make a statement? Grandeur is our most luxurious wig for women's hair loss yet, made with 100% private reserve premium human hair (the absolute highest hair grade we have). The result is an ultra-sleek, glamorous style that falls well below your shoulders at a mesmerizing 16 inches.
But Grandeur isn't just about the hair; it's also about the fit. From its lace front construction to its hand-tied monofilament top, this wig was designed with all-day wear in mind. Not to mention it can be worn as is or styled to your heart's content—the sky's the limit!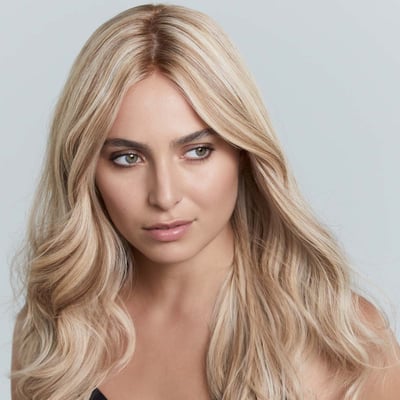 CHIC WIG
We may be biased, but wearing a wig is the epitome of effortless style. And there is no look that's more effortless than Chic. A timeless cut that flatters women of all ages, Chic is hand-tied with European human hair for natural movement and softness. Like all of our women's wigs for hair loss, Chic can be styled in all the same ways as your own hair, giving you the freedom to change up your look as often as you like.

Want to keep it sleek and simple? No problem. Prefer a little volume? Chic can do that, too. The possibilities are endless.
Check out all Chic has to offer.
STYLE WIG
You know those women who are just always in style? They make it look so easy, but the truth is they've just found their signature look. And our Style wig might just be yours.
She's one of our best-selling hair loss wigs for a reason—this piece packs a punch in the volume department with moderate baby hairs while still maintaining all the smoothness of those fine, European strands. The result is a style that's both full of life and easy to manage.
Find you signature with Style.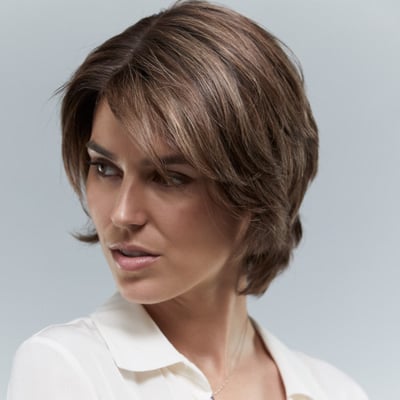 PIXIE WIG
Short hair, don't care! The 5-inch Pixie wig for hair loss is our take on the classic pixie cut, featuring a cropped silhouette and face-framing layers. But this isn't your average bob; it's been perfectly calibrated to provide the ideal balance of style and coverage.
The result is a chic and sophisticated look that can be dressed up or down to suit any occasion. Fringe it out, slick it back, or rock it au natural—it's entirely up to you. Just heed our warning: heads will turn. If you're looking for a versatile style that's easy to wear, Pixie is the perfect choice.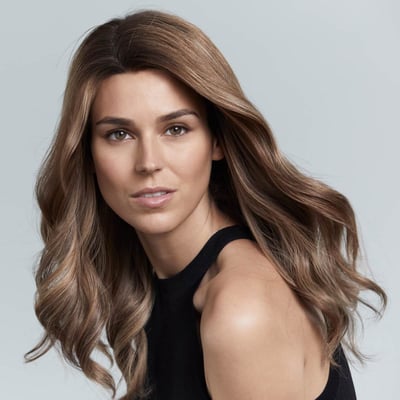 RENÉ WIG
Missing that wild, lustrous hair you had in your 20s? We feel you. But the good news is it's not gone forever—you can have it back with René.
This style was created to give women a second chance at feeling fabulous. It's made with our signature blend of World Select Hair that gives you all the oomph and volume of natural hair without any of the hassle. No pounds of hair spray required.
Ready to feel like a brand new women?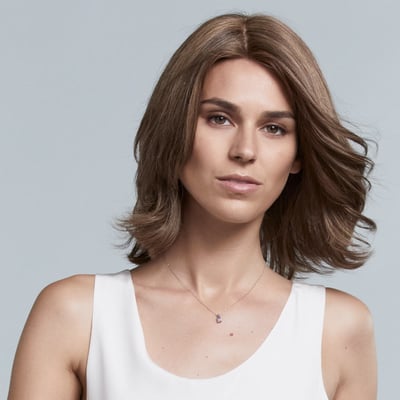 GRIPPER ACTIF WIG
Nothing should slow you down—not even hair loss. With Gripper Actif, you can get the coverage you need without sacrificing your active lifestyle.
This wig for women's hair loss is made with a lightweight monofilament mesh that's designed to grip your head—even during high-impact activities like running or swimming. But don't worry, it's not all function and no fashion. The Gripper Actif wig also comes in various stylish cuts and colors, so you can find the perfect look to suit your taste.
Whether you're hitting the gym or the town, Gripper Actif has got you covered.
Go everywhere with Gripper Actif.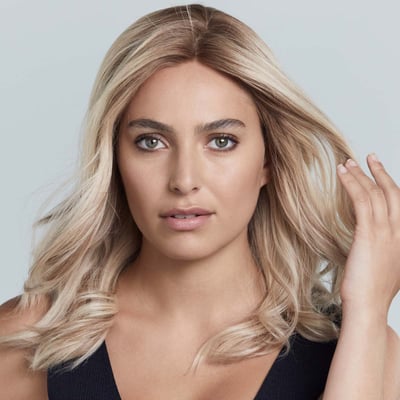 GRIPPER LITE WIG
Total hair loss (also known as alopecia) can be an emotionally devastating condition, robbing women of their femininity and confidence—until now.
Our best-selling Gripper Lite wig is designed for women with total hair loss, giving you the coverage you need without sacrificing style or comfort. Easily one of our best wigs for hair loss, this piece features a cozy inner cap with a silicone lining that clings to your head, providing a snug and secure fit. And because the wig is hand-tied with silky smooth European hair, it's as gorgeous as it is practical. Style and comfort? We like the sound of that.
---
Feel like yourself again with the most realistic wigs for hair loss at daniel alain
At Daniel Alain, we understand that hair loss can be an emotional and difficult subject. That's why we take such pride in our work. We also know that the right wig for hair loss can be the difference between feeling either like a shell of your former self or like the confident, radiant woman you are.
When you put on a Daniel Alain wig, the difference is immediately clear. We only use the finest 100% European human hair (sourced from the top 10% of hair available) to create our wigs for hair loss, which are then hand-tied for natural movement and softness. Our wig makers are some of the most skilled in the world, and they put that craftsmanship into each and every piece we create.
As the saying goes—when you look good, you feel good. And a gorgeously touchable wig from Daniel Alain will make you feel like a million bucks.
If you're interested in learning more about our wigs for hair loss, schedule a complimentary personal consultation with one of our resident experts.
We'll take the time to get to know you and find the perfect wig to suit your individual style and needs. Flawless, effortless hair starts today!
---
your best human hair Wig Awaits at Daniel Alain
Book a Free Consultation with One of Our Wig Stylists
---
Frequently Asked Questions
Do Wigs Worsen Hair Loss?
High-quality hair loss wigs do not worsen hair loss as they are not irritating to the scalp like some synthetic wigs or cheaper hairpieces can be. In fact, good wigs for women with hair loss can actually help protect your remaining hair from further damage by providing a barrier against the elements and daily styling.
Is a Wig Better than a Hair Transplant?
There is no one-size-fits-all answer to this question as it depends on each individual's situation. For some women, a wig for women's hair loss may be the best option as it provides immediate results with no surgery or recovery time required. Others may prefer a hair transplant as it is a more permanent solution. The best way to determine which option is right for you is to consult with a hair loss expert.
How Do I Wear a Wig if I Am Experiencing Hair Loss?
If you are experiencing hair loss, it is important to take extra care of your scalp and remaining hair. Using a wig liner and opting for a piece that's designed specifically for your needs (such as Gripper Lite for women with total hair loss and sensitive scalps) can help you get the most comfortable and flattering fit.
Are Wigs Good for Thinning Hair?
High-quality human hair wigs for hair loss can be a great option for women with thinning hair as they can add volume, body, and fullness without causing further damage. Human hair toppers are another less expensive alternative that can also help give the illusion of thicker hair.
What is the Alternative to a Wig?
A human hair topper is a smaller wiglet that is designed to cover only the top of the head. Toppers are a good alternative for women with thinning hair as they add volume and fullness without covering the entire head. You just attach the topper to your existing hair using clips or combs, and it seamlessly blends in for a natural—and gorgeous—look.
Is it OK to Wear a Wig Every Day?
Yes—high-quality human hair wigs can be worn every day. Just make sure to take it off in the evenings before you go to bed. Sleeping in a wig can cause tangles and matting.

When not in use, hair loss wigs should be stored on a wig stand or mannequin head in a cool, dry place. Avoid storing your wig in direct sunlight or in humid conditions, as this can cause frizzing and damage.
Do Wigs Fall Off Easy?
The best women's wigs for hair loss will stay put—but only if they fit properly. An ill-fitting wig can slip and slide, which can be both uncomfortable and dangerous (if it obscures your vision). That's why it's important to get your correct head size and try on different caps before you purchase a wig.

Daniel Alain's Fit Kit allows you to do that in the comfort of your own home.
What is the Best Wig for Beginners?
If you're new to wearing wigs, a hand-tied, lace-front human hair wig for women's hair loss is a great option. These wigs are easy to put on and take off, providing a natural look that's perfect for everyday wear.
What Should I Look for When Buying a Wig for Hair Loss?
When shopping for a wig, it's important to keep your individual needs in mind. Consider the type of hair loss you're experiencing, your lifestyle, and your budget when making your decision. It's also important to find a wig for hair loss that's comfortable and easy to wear.

If you live in a warmer climate, for example, a hand-tied wig will be essential to keeping your scalp cool and comfortable. And if you have a sensitive scalp, you'll want to make sure the wig you choose is designed to be gentle and non-irritating.
Can You Tell if Someone is Wearing a Wig?
The best wigs for hair loss are the ones that don't look like wigs at all. Synthetic pieces have a plastic-like sheen that can be difficult to disguise, while hand-tied human hair wigs look and feel just like your own hair. If you're concerned about someone being able to tell you're wearing a wig, human hair is ideal for the most realistic looking wig.
What Wigs Look the Most Natural?
Human hair wigs for hair loss with a lace front cap are by far the most natural-looking option on the market. Lace fronts are made with a thin, sheer material that covers the hairline and creates the illusion of a realistic—and natural—hairline.
When shopping for a lace wig, it's important to look for one that's made with 100% real European human hair. It's the highest quality hair on the market, and it will give you the most natural-looking results. Click here to explore Daniel Alain's collection of European hair loss wigs.
How Much Should You Spend on a Wig?
The price of a wig varies depending on the quality of the hair used and the complexity of the style. If you want a natural-looking wig for hair loss that will last years (as opposed to months), expect to spend between $2,000 to $12,000.

At Daniel Alain, we believe that every woman deserves to feel beautiful, regardless of budget. That's why we offer monthly payment plans for our customers as well as free Fit Kits to let you try on different styles and lengths before committing to a purchase.
Are Human Hair Wigs Better than Synthetic Wigs?
Absolutely—human hair wigs for women's hair loss are far superior to synthetic wigs in both quality and appearance. Synthetic wigs are made with plastic fibers that can't be styled or colored like real hair. They don't last as long and fail to provide the natural look and feel that women are looking for.
Human hair wigs, on the other hand, can be styled, colored, and cut just like your own hair, and they provide a virtually indistinguishable appearance.
What Are the Different Types of Human Hair Wigs?
While on the hunt for the best wigs for hair loss, you'll quickly learn that not all hair is created equal. Where the strands are sourced and how they are collected makes a significant impact on the overall quality of the piece.
European Hair
Everyone wants European hair—and for good reason. Its soft, sleek texture and easily manageable qualities make it the most sought-after type of human hair on the market. It's also the most expensive as it's rare and hard to find.
Indian Hair
Next up on the list is Indian hair. Much coarser and wavier than European locks, Indian hair is often used to add volume and body to a wig or hairpiece. It's less expensive than European hair but still provides a natural look and feel.
Asian Hair
Also known for its silky texture, Asian hair is much thicker than European. While it can make for a very beautiful wig, there are a lot of manufacturers that participate in some unfortunately unsavory collection practices. They'll gather hair from drains, floors, and hairbrushes (also known as "waste hair").
So if you do opt for Asian hair, do your research and make sure the hair comes from a reputable source.
Virgin Hair
The unicorn of the hair world, virgin hair is hair that has never been treated with chemicals, heated, or styled in any way. It's the most expensive type of wig hair on the market—but it's also the hardest to find. In fact, in today's world of boxed dye and hair straighteners, it's nearly impossible to find virgin hair that hasn't been tampered with in some way.

If someone is selling you a virgin hair wig, proceed with caution. It's likely too good to be true.
Remy Hair
Remy hair is the gold standard in the wig industry. It's defined as hair that's been collected with the cuticle intact, meaning the strands all flow in the same direction. This is important because it prevents tangling and matting, two of the biggest problems women with wigs face.
When you're shopping for a wig, no matter where the strands have been sourced, look for Remy hair to get the best wigs for hair loss.
---
Download our wig buying guide