How To Deal With Common Wig Problems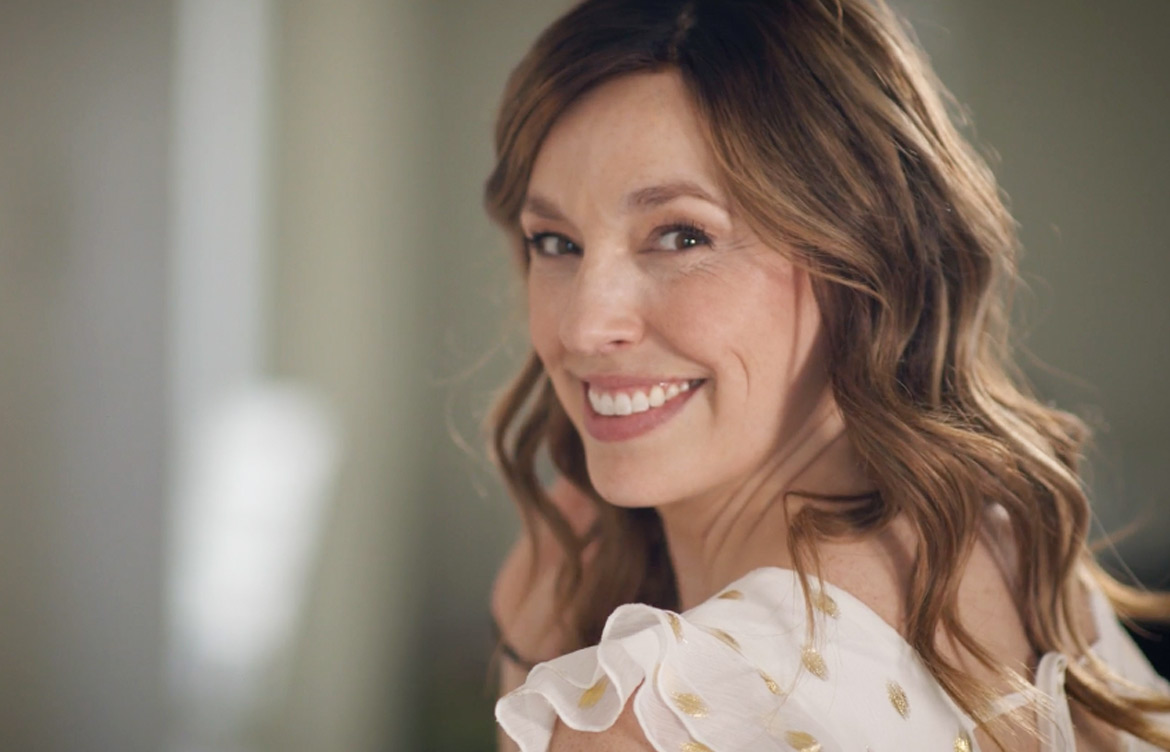 While the mirror may not reflect the image you're accustomed to seeing, the thought of venturing into wearing wigs might be met with a mix of curiosity, anxiety, and hope. The questions and uncertainties might pile up: Will my wig feel uncomfortable? How do I deal with tangling? What if the style falls flat?
At a time when hair loss may be casting a shadow on your self-confidence, we at Daniel Alain stand by your side. With over two decades dedicated to crafting the finest human hair wigs and toppers, our commitment extends beyond our products. We're dedicated to equipping anyone who wants more information about wearing wigs, to find the answers they need.
By reading this article, you'll be armed with practical solutions to the most common wig-related challenges we know some people face.
---
---
Problem #1: Difficulty Hiding Natural Hair Under a Wig
Wondering if you can still have hair under a wig? You can! But one of the initial hurdles wig wearers, especially new wig wearers, face is concealing their natural hair underneath. If you're dealing with new hair growth after a loss, finding the best way to hide your hair can be tricky.
Lyndi shares her solutions. Having experienced hair loss related to chemotherapy treatments, Lyndi has been wearing human hair wigs for 4 years and they've seen her through periods of total hair loss as well as times of hair regrowth.
"My hair is growing back now, so I like to tie it in a little ponytail or space buns depending on how long it is. This also really helps with the grip of the wig. A little bun in the back definitely helps keep the wig in place."
Lyndi also emphasizes the benefits of a wig with adjustable straps and built-in combs, as they allow for easy adjustments as your hair journey evolves.
"As your hair grows, you can either tighten the adjustable straps, or loosen them," she explains. "I've taken combs out and tied them back in as my hair comes back. It all depends on what stage your hair growth is at."
---
Problem #2: Not Keeping Your Wig in Place
"Not being able to keep your wig in place is something that can happen whether you have natural hair or not," Lyndi notes. Keeping a wig securely in place is crucial for maintaining a natural look and boosting confidence. Nobody wants to panic that their wig may blow off in a strong breeze and for Lyndi, the solution is to wear a wig grip.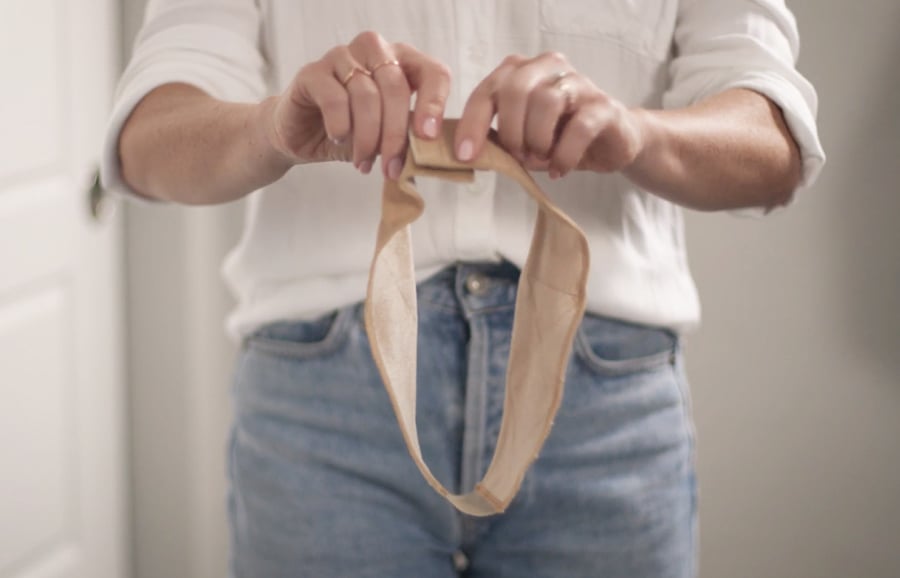 A wig grip may not be on everyone's essential list for wig-wearing, but for the right person, this velvety-textured band wraps around the head and is a lightweight extra layer that ensures your wig remains firmly in place throughout the day.
"For me," says Lyndi, "the best thing is a wig grip. They're inexpensive, lightweight, and the best way to keep a wig in place."
---
Problem #3: Finding it Difficult to Maintain a Wig's Style
Maintaining that perfect style can sometimes feel like a challenge, whether it's bio hair or a wig. And if playing with different styles is something you enjoy doing with your bio hair, chances are you'll want to be able to do the same with the wig you choose.
"One of the great things about having a human hair wig is that you can style it just like your normal hair," Lyndi assures.
Unlike synthetic wigs, human hair wigs can be styled using heat tools like curling wands and straightening irons. If you want loose, beachy waves, or a sleek, straight look, a human hair wig is the way forward - just make sure to use a high-quality heat protectant and to keep the temperature below 350 degrees, as the hair on the wig won't grow back like your own.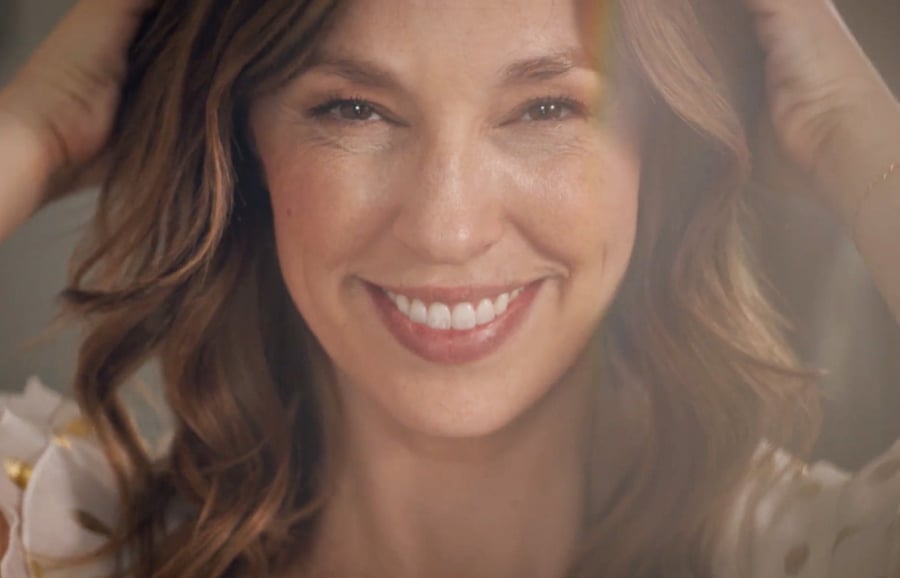 "You can curl it, you can flat iron it, you can pull it back, you can pull it into a ponytail or a half updo," shares Lyndi. "I suggest getting really comfortable with the settings on your hot tools."
Set aside a free day or evening to familiarize yourself with which methods will work best for you. "Take your wig and experiment!" Lyndi encourages, with an enthusiasm she never thought she would feel for styling hair after losing so much to chemotherapy.
Lyndi's personal preference is to style her wig while it's on her head - it helps her visualize where the hair falls and how the style compliments her features. However, she notes that placing the wig on a mannequin head for styling is another option others may prefer. "And the best thing is it will all stay in place with a little hairspray," she says.
---
Problem #4: Wig discomfort
For those new to wearing a wig, especially those in the throes of hair loss and with a sensitive scalp, wearing a wig can feel uncomfortable. But discomfort is not inevitable. "Looking for a wig with a cap that's made from high-quality materials helps a lot," says Lyndi. A meticulously crafted wig cap will be gentle to the most sensitive skin and is vital for regular, continued wear.
The combs designed to secure the wig in place may press into the scalp. "Make sure you're able to take the combs out," Lyndi gently advises. The combs are usually sewn in place and can be removed with scissors and kept aside for later use if needed.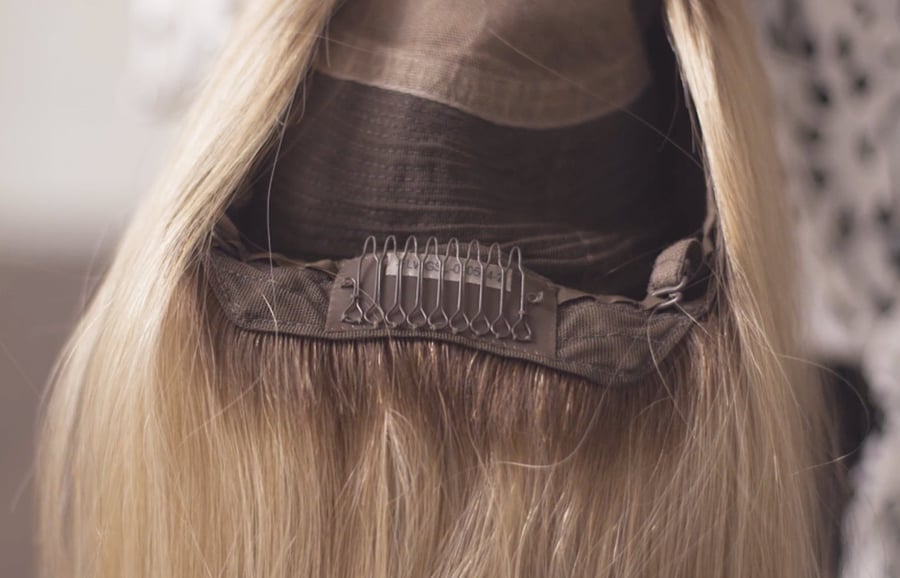 We've said it before and we'll say it again: the fit of a wig plays a crucial role in finding the right wig that you can wear all day long with ease. Seeking expert advice, taking accurate measurements, and trying on a few different styles means you're much more likely to find a wig that fits comfortably than simply buying one online, sight unseen.
---
Problem #5: Wig tangling
We hate to break it to you, but wearing a wig doesn't mean you'll never have hair tangles ever again. Just like real hair, wigs can tangle if they're not cared for properly.
"People often don't realize that wigs are just like your normal hair," acknowledges Lyndi. "If it's windy, if you pull it into a low ponytail, or if you curl it, it might get a little tangly."
Lyndi's recommendation? Invest in a top-tier brush. "Get a really high-quality brush and regularly brush out your wig," she emphasizes. Lyndi manages to keep the tangles at bay by brushing her wig thoroughly before putting it on in the morning and last thing at night when taking it off. "I always have a small travel brush with me in my bag and that way I can keep the tangles under control."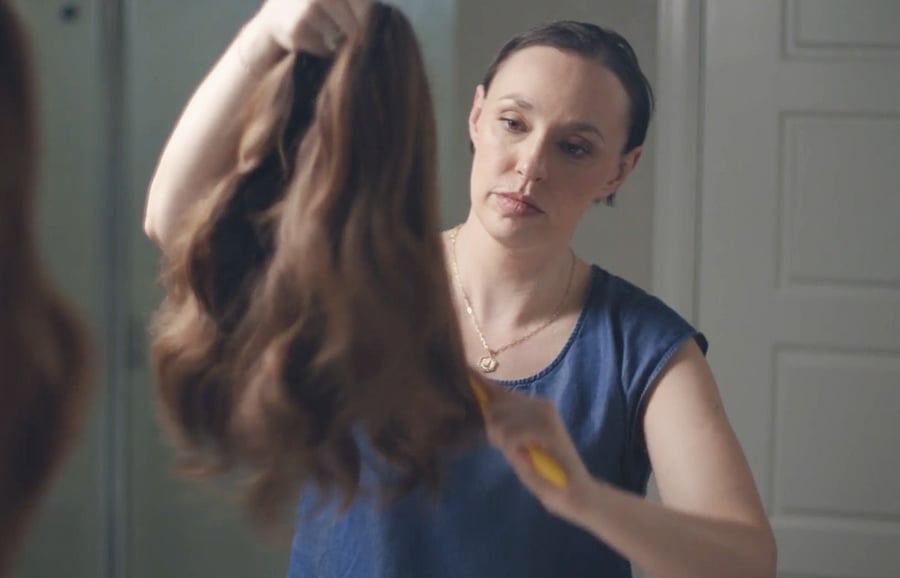 "The number one spot that is going to tangle is at the nape of your neck," Lyndi explains. She takes the time to tip the wig over and make sure she's brushing out the hair at the nape in addition to the ends.
Lyndi also advises using products to help the process. "I'd also suggest having a really great detangler, especially one that's typically used for extension," she recommends.
---
Am I ready for a consultation with an expert?
If you're new to the world of 'wearing hair', wearing a wig may appear problematic, and this may have led to doubts that a wig was the right option for you.
Now that we've alleviated some of the concerns and armed you with some practical tips for overcoming some of the most common problems associated with wig-wearing, we hope you're feeling more confident about making the right decision for you.
If you'd like to get some personalized advice about which of our wig collections could be a good fit for you, we invite you to reach out to our expert team of consultants. Our consultations can take place in our Newport Beach, CA showroom, or virtually via FaceTime or Zoom, and they're free and you're under no obligation to make a purchase. We'd be happy to guide you through the next steps in your journey.