What to Expect During a Daniel Alain Wig Consultation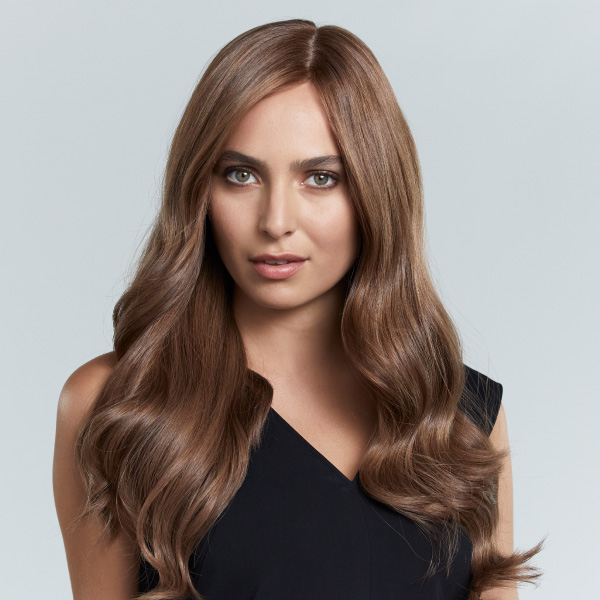 When you experience hair loss, you experience the turbulence of emotions. Over time, you may feel like you've lost a sense of who you are. We understand that you may be ready to embark on this journey or you may be nervous: what lies ahead? You might feel ready to take the next step but may be hesitant to schedule a consultation. Will a consultation help or will it lead to spam calls and emails or feeling pressured to make a decision?
At Daniel Alain, our priority is helping you feel like you again. We want you to have the confidence to live your life without any limitation stemming from being concerned about your appearance. A Daniel Alain consultation is the first step on your journey toward feeling like yourself again.
In this article, we're going to walk you through what you can expect at a Daniel Alain consultation. By the end, we hope you'll feel just as excited about beginning this journey with us as we are to begin this journey with you.
What Happens During a Consultation?
First, You'll Share Your Story
The most important part of any wig buying journey isn't the wig itself. It's you. You're unique and have a story to tell. We want to listen. In your consultation, one of our consultants will ask you to share your story to detail your hair loss journey, and how you came to Daniel Alain. Wig buying can be a stressful experience and we want to make sure we're helping you in the best way we can. That begins with learning more about you. At Daniel Alain, we strive to build connections to create deeper understanding and relationships. We want you to trust us to help you on your journey. It can be scary to open up. Maybe you've never talked about your hair loss. Our consultants want you to feel supported on your journey. Learning about you will help her understand how she can help you move forward and take back yourself.
We'll Collaborate to Find Potential Options for You
After we get to know you, you'll have a chance to share what you're looking for in a hairpiece. If you're not 100% sure, be honest about it! We're here to help guide you toward your dream hair. We do want to make sure we're making the best use of your time. If you come in with a general idea of what you'd like, we can quickly identify what will and what will not work for you and your needs.
While we encourage you to come in with an idea of what you would like, we ask that you keep an open mind. Some customers come in thinking they would like a hair topper when a wig would be better suited to their needs. We'll help you through choosing what's right for you and taking your wants into account. It's always best to come in with an open mind; you may be surprised with what you fall in love with.
After hearing what you are looking for, we'll go over some potential options, show you colors and lengths, and go over pricing.
Take Measurements for Proper Fit
If you have a virtual consultation, we will walk you through how to take measurements of your head and ask you to pick your favorite colors to see in person. After a virtual consultation, we will send you a fit kit with cap sizes and color swatches. We also offer fit kits for hair toppers to see the various base sizes we offer.
If you visit our showroom in Newport Beach, California, we will have you try on some caps to find the best fit. Or if you are interested in a hair topper, you can try different pieces on to ensure the base size provides the coverage you desire. The benefit of coming in person is access to our stock pieces and the largest collection of European human hair wigs in the world. It is possible your desired piece may not be in stock or you are looking for something custom but you will have other options to try and then we can order your dream hair.
This step is the most important part of choosing the correct wig or hair topper. A well-fitted cap or base can be the difference between having a piece you like and a piece you love.
Preparing for a Daniel Alain Consultation
A Daniel Alain consultation is meant to be a low-stress way to help you navigate the oftentimes stressful process of buying a wig or a hair topper. You may have questions or even reservations especially if you're new to wearing hair.
Here at Daniel Alain, we understand what an emotional journey the experience of hair loss can be. We're here to help you along this path toward becoming a new you. Often, having more information can ease anxiety around new decisions. To be fully prepared for your consultation, we highly recommend familiarizing yourself with our website.
Now that we have walked through what will happen in your Daniel Alain consultation, you may be wondering: How can I prepare for it? We offer two different types of consultations for your convenience: in-person or virtual.
We'll take you through some suggestions we have to make sure you are as ready as possible to begin your journey to finding your new hair. We highly recommend familiarizing yourself with our website, reading our content, watching our videos to learn more about what we offer.
We also recommend downloading and reviewing our "Top 10 Questions to Ask at a Consultation" document to bring with you.
How Do I Prepare for a Virtual Consultation?
For a virtual consultation, one of our consultants will contact you through your preferred method of contact at the designated time you chose. You can choose a phone call or a video call. A video call may be ideal if you're comfortable showing your consultant any areas of hair loss. If you decide to go forward with a fit kit during your consultation, a video call can allow your consultant to make sure you're taking the most accurate measurements.
If you do think you'd like to explore the fit kit option, we recommend having a soft tape measure on hand. If you don't have a tape measure during the consultation, that's okay! You can send us your measurements at another time. If you would like to get your fit kit sooner, it's best to be prepared.
How Do I Prepare for an In-Person Consultation?
For an in-person consultation, we recommend carving out a good portion of your day both before and after your scheduled time to make sure you aren't rushing or stressed out during your consultation. Wig buying can be stressful enough. The last thing you need is the feeling that you don't have enough time.
Again, we recommend coming in with an idea of what you like while having an open mind. Know you are in good hands in case a consultant makes a suggestion you hadn't thought about previously.
Creating an Action Plan to Find the Right Wig or Topper
At the end of your consultation, you'll have a few options. Maybe you are ready to jump in and order your dream hair. If you decide to make a purchase, we'll walk you through the entire process. We hope you'll call us once your wig arrives so we can see how wonderful you look with your new piece. We are available post-purchase to provide any assistance to you.
Maybe you need some time to think over what you'd like. After your appointment, you can always reach out to your consultant if you have questions. Maybe now isn't the right time. That's okay. No matter what you decide to do, here at Daniel Alain we want to support you no throughout your wig buying journey.
If you're getting ready to go into your Daniel Alain consultation, we recommend watching this video that addresses our most frequently asked questions. If you're ready to take the first step on your journey, book a consultation to connect with one of our consultants.