What are the Different Kind of Wigs?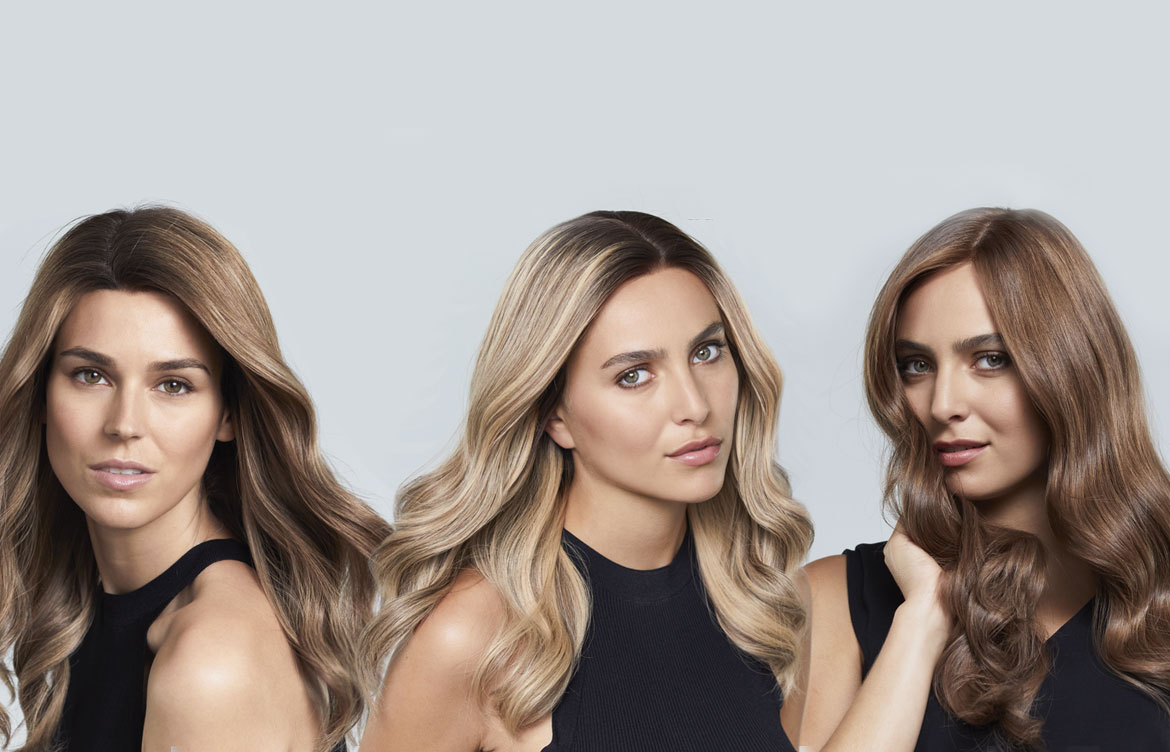 You don't have to be blessed with naturally luscious locks to have a gorgeous head of hair. Thanks to the magic of wigs, anyone can make their dream look a reality—all it takes is figuring out the right types of wigs for your unique needs and style.
But with so many wig types on the market, that's easier said than done.
Finding the best type of wig for you starts with exploring options. Not all wigs are created equal and knowing the ins and outs of construction, hair source, and cap style can help you narrow down your search.
To save you the headache of research, we've gone ahead and done it for you. Whether this is your first wig or your fifth, keep reading to find your perfect fit.
wig types by construction
Wigs have come a long way since their early days as hand-tied pieces of horsehair. Today's luxury wigs are crafted works of art that move and bounce so seamlessly, you might forget you're wearing one.
And the secret to these lifelike wigs lies in their construction.
The way a wig is put together determines how natural it will look and how comfortable it will feel. From endless parting options to cooling breathability, every construction type offers its own pros and cons. What matters most is finding the one that best suits your lifestyle and needs.
Today's wig market features 5 types of wig construction:
Lace Front Wigs
Everyone wants their wig to look natural, and nothing accomplishes this tricky feat quite like a lace front wig.
This type of construction offers a lace hairline that naturally mimics the real thing by either extending from temple to temple or from ear to ear. The rest of the cap is usually made of single monofilament, of which the hair can be hand-tied or machine-wefted.
While you can cut or trim the lace hairline to create your own flawless finish, ear-to-ear constructions are better for styling up-dos and ponytails. Many lace front wigs also come pre-cut, which saves you the hassle of doing it yourself.
The only real downside of lace front wigs is they're delicate and require extra care. But as long as you're gentle and follow the recommended maintenance guidelines, you'll have no problem enjoying your piece for years to come.
Full Lace Wigs
Full lace wigs have a base made entirely of lace material—not just a single front piece like their lace front cousin.
This design channels a natural hairline and versatility in where to part the hair on the cap. Meaning? You can style your full lace wig in a high ponytail or updo without fear of revealing any telltale wig caps. While some lace front wigs have more versatility, you always have to be careful of how you style the back. Pulling the hair up too high can cause the cap to show.
Full lace wigs tend to be on the lighter and thinner side, which can be great for comfortability but not-so-great for volume. If you prefer a little more oomph in your hair, a lace front piece might be a better option.
Still, there's no denying that full lace wigs offer an unparalleled level of realism. If you're looking for wig types that will give you the confidence to wear your hair any way you want, this is the construction for you.
Ready-Made Wigs
A high-quality wig is an investment. But if you're not ready to take the plunge, a ready-made wig is a great place to start.
These pieces are often pre-styled and designed with a one-size-fits-all mindset. While some human hair options exist, most are constructed with synthetic hair that's already been cut, styled, and colored.
Ready-made wigs are an affordable way to start dabbling in the world of wigs. And since they come in such a wide range of styles, it's easy to find one that suits your taste.
The main downside is that you won't have as much control over the wig's overall look. And because they're not made to measure, ready-made wigs don't always offer the most comfortable and secure fit. But if you're looking for a fun and easy way to change up your look, ready-made wig types are definitely worth considering.
Machine-weft Wigs
The weft refers to real human hair that's been sewn—by either machine or hand—onto a horizontal strip that's used to create a wig. Machine-weft wigs are made with hair that's been sewn in by an industrial sewing machine.
Machine-weft wigs tend to be dense and heavier than hand-tied wigs. That extra weight can make them feel less comfortable and offer fewer styling options, but their durability is hard to beat.
Hand-tied Wigs
A far more intricate process, hand-tied wigs are made with hair that's been manually tied and knotted onto a very fine lace or monofilament base. The result is a super light, comfortable, flexible, and natural-looking wig that you can style in endless ways.
Hand-tied wigs offer the most styling versatility — the crème de la crème of wig constructions. These pieces have medium density hair strands, giving them realistic volume and bounce. And because the knots are so small, the hairline looks incredibly natural and seamless.
Although this wig's lightness might make it feel less durable, it'll last just as long as any other wig on the market with proper care.
---
Types of wig hair
Now that you've got a better understanding of the different types of wig construction available, it's time to start thinking about the hair itself. After all, what good is an exquisite wig base if the hair is lackluster?
Like our own natural hair, wig hair comes in a wide range of types, textures, and colors. The hair's source, processing, and care are all important factors to consider before selecting your perfect wig.
Human Hair
While more specific hair types refer to where the strands were originally sourced, all wigs fall into two broad categories: human and synthetic.
Human hair wigs are made with real human hair. And because it's real hair, these wigs offer unmatched realism and styling potential. You can curl, color, and cut human hair wigs just like your own locks, giving you complete control over the final look.
Human hair wigs are the industry's gold standard—but some hair is higher quality and thus more expensive than others. Luckily, wigs use multiple types of human hair, each with its own unique set of characteristics that affect the overall look, feel, and price of the wig.
Virgin hair refers to 100% human hair that has never been touched by synthetic dyes or chemical treatments. Although virgin hair was more common in past decades, it's a rarity today.
Virgin hair wigs are virtually impossible to find in the current marketplace. Why? Because most people have at least some level of hair damage, whether it's from heat styling, coloring, or chemical treatments. So be wary of anyone selling you virgin hair—chances are it's not the real deal.
Some wig manufacturers use the words virgin and Remy interchangeably, but the two are quite different.
Remy hair can be either virgin or chemically treated, but the main differentiating factor is that all the hair strands face the same direction. This alignment prevents tangling and matting, two things all too common with lesser-quality human hair wigs.
Even though Remy hair is likely to have been chemically treated, it's still considered high-quality human hair.
Finding a wig with 100% human hair is an excellent start in determining its quality.
Not every human hair strand is pure. In fact, it's not uncommon for wig manufacturers to cut corners by using a blend of both human and synthetic hair.
So, if you're dead set on getting a human hair wig, look for one labeled 100% human hair. This guarantees your piece is made with nothing but the finest quality strands.
European hair is undoubtedly the most sought-after type of hair on the market. And it's easy to see why—European hair is incredibly soft, silky, and easy to maintain. Its natural luster is much finer than other types of human hair, giving your wig a light, airy feel that still offers plenty of volume and movement.
Despite its popularity, European human hair wigs are quite rare due to the scarce donor population. Only a select group of manufacturers have sourced these luxurious strands directly from the source. Where? Usually Eastern Europe.
But nowadays, it's virtually impossible to obtain with the rise in economic and financial stability, meaning, less women donate their hair as their source of income.
Daniel Alain has the world's only private reserve of genuine 100% European human hair, and our team of experts hand-select each individual strand. This detailed process ensures only the best hair is used in our premium wigs.
Arguably one of the most readily available hair types on the market, Indian hair is collected from Hindu temples where women donate their hair as part of a religious ritual.
But that's not the only source for Indian hair. Some Indian women volunteer and sell their sleek, thick locks to create fine human hair wigs. Because the donor population is so large, Indian hair is relatively inexpensive and easy to come by. Unfortunately, though, most Indian human hair is "waste hair," collected from hairbrushes and salon floors.
One thing that sets Indian hair apart is its natural thickness. This can give certain wig types and toppers a more voluminous look—particularly helpful if you have thinning hair and want to add a little bit of extra fullness. It's also very versatile, so you can style it straight, curly, or wavy to suit your needs.
Asian hair is also quite strong, so it can stand up to heat styling and other types of hair manipulation. This makes it a good choice if you're looking for a wig that's easy to style and maintain.
However, this kind of hair is really only available in black. So if you want a wig with lighter hair, it may be difficult to find an Asian hair wig that matches your natural or desired color.
Additionally, Asian hair used in today's wig market is notoriously low-quality—and this is unfortunately a result of low-quality production methods. If you do decide to rock an Asian hair wig, consider the manufacturer's sourcing methods.
Some will construct wigs out of "waste" hair without disclosing this information to customers. Do your research and only buy from a reputable wig manufacturer to ensure you're getting a quality product.
Synthetic hair wigs are made with man-made fibers designed to replicate the look and feel of real human hair. And while they don't offer the same level of realism as human hair wigs, they do have a few advantages.
For one, synthetic hair wigs are typically cheaper than human hair wigs. They're easier to care for and style, so they're a good choice if you're looking for a low-maintenance way to do your hair. Synthetic wigs also often come in fun, trendy colors that you wouldn't be able to find in a human hair wig, so they're perfect if you want to experiment with a new look.
That being said, synthetic hair wigs do have some drawbacks. They're not as durable as human hair wigs, so they won't last as long. They're also not as versatile as human hair wigs—you can't style them with heat tools or pull them into updos and ponytails.
Still, synthetic hair wigs have come a long way in recent years, and some of the newer types on the market offer a surprisingly realistic look and feel.
---
Types of wig caps
A wig's feel when you're movin' and groovin' throughout the day will largely depend on its wig cap.
Think of the cap as the foundation of the wig. The higher the caliber, the more comfortable, breathable, and secure the wig. A great cap will also minimize friction, so the wig will feel super soft against your skin.
Here's a quick rundown of the 6 different types of caps you'll find on the market.
Monofilament Wig Cap
A monofilament wig cap is made with a single layer of mesh material, carefully crafted to resemble human skin. The result is an incredibly realistic illusion of hair growing directly from your scalp.
Styling possibilities are endless, as You can brush, part, and style hair in any direction, which gives you the creative freedom to play with a wide range of looks.
Double Monofilament Wig Cap
As popular as they are, some people find monofilament caps uncomfortable—especially those with sensitive skin. If you're looking for a cap that's a bit more gentle on your noggin, opt for a double monofilament wig instead.
A double monofilament wig is made with two layers of mesh material (hence the "double" in the name). The top layer is sheer, while the bottom layer is a bit softer. This two-tiered construction makes for a wig that feels great and stops traffic.
Lace Front Wig Cap
As we mentioned before, lace front wig caps are made with a thin strip of lace material that's been placed along the hairline. The result is an ultra-realistic look that gives the impression of a totally natural 'do.
Styling a lace front wig is also a breeze. The hair can be brushed back away from the face to create countless different looks, including updos and ponytails. As with monofilament caps, lace front strands can also be parted and styled in any direction.
100% Hand-tied Wig Cap
A 100% hand-tied wig cap is truly a work of wearable art. The craftsmanship alone is enough to take your breath away. Every strand of hair is meticulously hand-tied to a stretchable mesh material, resulting in a wig that looks, feels, and moves like the real thing.
Just make sure the label says 100% hand-tied. Otherwise, the cap will be machine-tied in some places, limiting options on where you can part your wig.
Basic Wig Cap
Also called weft caps, classic caps, open weft caps, and standard caps, basic wig caps are the most affordable option on the market. But don't let the low price tag fool you—these caps are strong, durable, and built to last.
Because of the way they're sewn, these caps do provide better air circulation than lace front or monofilament types. This makes them a good choice for people with sensitive skin or those who are undergoing chemotherapy and need to keep their heads cool.
Capless Wig
At first glance, a capless wig looks a lot like a basic cap wig. But there's one key difference—these types of wigs have widely spaced wefts stitched throughout the cap to create small openings that allow air to flow freely through the wig.
This ventilated construction helps keep your head cool and comfortable, even on the hottest days of summer. Capless wigs are also typically lighter and more comfortable than other types of wigs, making them a good choice for people with sensitive skin or scalps. However, capless wigs don't offer as many styling options as other types.
---
What type of wig is best for me?
There are hundreds (maybe even thousands) of wigs to choose from. Choosing the best type of wig is a matter of personal preference.
However, high-quality human hair wigs are by far the best wigs on the market. They're virtually undetectable, comfortable, and customizable to suit your unique style.
If you're looking for a wig that looks and feels like the real thing, human hair is the way to go—and Daniel Alain's premium collection of 100% human hair wigs is undoubtedly the crème de la crème.
Take a sneak peek and see for yourself!

GRANDEUR WIG
Dreaming of running your hands through silky smooth strands? The Grandeur wig delivers. Made with 100% private reserve European hair, this lavish lace front wig has a 100% hand-tied cap and temple to temple lace coverage. It's as close to perfection as it gets.
Elevate your locks with Grandeur.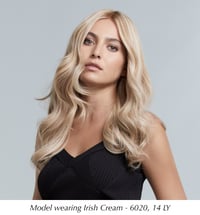 CHIC WIG
The Chic wig is all about understated elegance. This classic style features a lace front cap with 100% Premium European hair, hand-tied to ensure the most natural look and feel possible. The result is a wig that's chic, sophisticated, and totally glam.
Flaunt your fabulousness with Chic.

STYLE WIG
With the Style wig, freedom is literally at your fingertips. Thanks to a cap construction that features all-around hair-tied wefts and 100% European strands, this wig offers unsurpassed ventilation—and hours of comfortable wear. The style options are endless.
PIXIE WIG
Sometimes, less is more, and the Chic wig is living proof of that. This short, sassy style gives you all the glam of a 100% European hair wig with a fraction of the length. The cap is hand-tied with a machine-wefted back, giving you a comfortable, breathable fit that's sure to turn heads.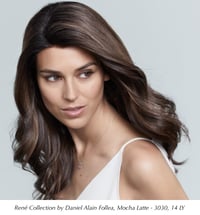 RENÉ WIG
Sometimes, less is more, and the Chic wig is living proof of that. This short, sassy style gives you all the glam of a 100% European hair wig with a fraction of the length. The cap is hand-tied with a machine-wefted back, giving you a comfortable, breathable fit that's sure to turn heads.
Transform your look with René.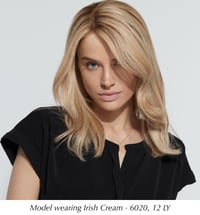 GRIPPER ACTIF WIG
With the Gripper Actif wig, you can achieve the style you've always wanted—without a single strand out of place. This 100% European hair wig unique piece comes in a 50% hand-tied cap with silicone lining the perimeter so your wig stays put no matter what.
Shake it up with Gripper Actif.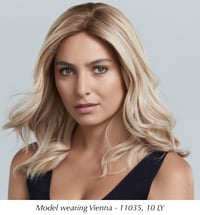 GRIPPER LITE WIG
Need a comfortable, breathable wig that feels securely locked in place? The Gripper Lite wig has got you covered. This 100% European hair style comes in a 100% hand-tied cap with a silicone-lined perimeter to keep your wig from budging. The result is a comfortable, chic, and totally worry-free style.
Free yourself with Gripper Lite.
---
SHOP THE HIGHEST-quality wigs at daniel alain
Finding your perfect-fit wig just got easier thanks to Daniel Alain's premium, 100% human hair wig collection. Use our Fit Kit to find the style, length, and color that best suits you, then sit back and relax while we deliver your dream wig right to your doorstep.
---
Frequently Asked Questions
How Do I Choose the Right Wig Shape for My Face?
Generally, different cuts tend to work best for different face shapes. The best way to find a wig shape that flatters your face is to try on different styles and see what looks best on you (which is exactly what our Fit Kit is for).
Oval faces can pretty much pull off any style. But we especially love long, sleek strands as they complement your natural proportions.
If you have a round face, look for wig types that add length and angles. Elonging cuts like bobs and lobs are great options.
For a square face, you'll want to find a wig style that adds softness and roundness. Anything with layers will do the trick.
If you have a heart-shaped face, your main goal should be to add width to your lower half. Choppy layers around your jawline will achieve this perfectly.
Are Human Hair Wigs Better than Synthetic?
Yes—human hair wigs are definitely better than synthetic. Why? First and foremost, they look more natural. But they also give you way more styling options (think: curl, straighten, color). And because they're made from real human hair, they're more durable than synthetic wigs.
Which Wigs Last the Longest?
The wigs that last the longest are usually made from 100% human hair. Human hair is more resilient than synthetic fibers, so it can withstand heat styling and repeated washing. That said, even 100% human hair wigs won't last forever. With proper care, you can prolong the life of your wig and enjoy it for many years to come.
What is the Most Realistic Type of Wig?
There's no doubt that lace front, 100% human hair wigs look the most realistic. Free-flowing strands with a natural hairline create an incredibly believable look. If you're looking for an undetectable wig, lace front wigs are definitely the way to go.
Which Wigs are Most Comfortable?
The most comfortable wigs have a 100% hand-tied cap because they offer the most lightweight feel and airflow.
What Do I Need to Know Before Buying a Wig?
Understanding the different types of wigs and the lifestyles they're best suited for is crucial to finding the right wig for you. With that in mind, here are a few factors to consider before making your purchase:
How often you'll wear your wig

If you have scalp sensitivity

What styles you'll want to do

Whether or not you'll want to use heating tools

Your budget
How Much Should a Good Wig Cost?
Premium human hair wigs at Daniel Alain range from $2,391 to $10,849. Wig prices depend on hair quality, cap construction, and length.
However, we don't believe cost should be a barrier to finding your perfect wig. That's why we offer financing options and a free Fit Kit so you can find the best style without breaking the bank.
Is it OK to Wear a Wig Every Day?
The answer depends on the wig itself. Synthetic wigs with basic caps can irritate a dry scalp if worn too often, so we recommend reserving them for special occasions.
On the other hand, human hair wigs with lace fronts and hand-tied caps are much more comfortable and can be worn daily without issue. Just be sure to give your head a break every now and then to avoid irritation.
Where Can I Buy Human Hair Wigs?
Daniel Alain is the best place to buy human hair wigs. Most of our premium collection is constructed from 100% European hair sourced from our private reserve. Our dedicated artisans then hand-knot each individual strand into our ultra-fine lace caps, resulting in the most realistic and comfortable wigs on the market.
If you're done digging through all the different types of wigs and are ready to find your perfect style, browse our collection of the world's rarest European hair wigs today!
---
Download our wig buying guide