Wigs | Toppers | DA Fit Kit
Understanding a Daniel Alain Fit Kit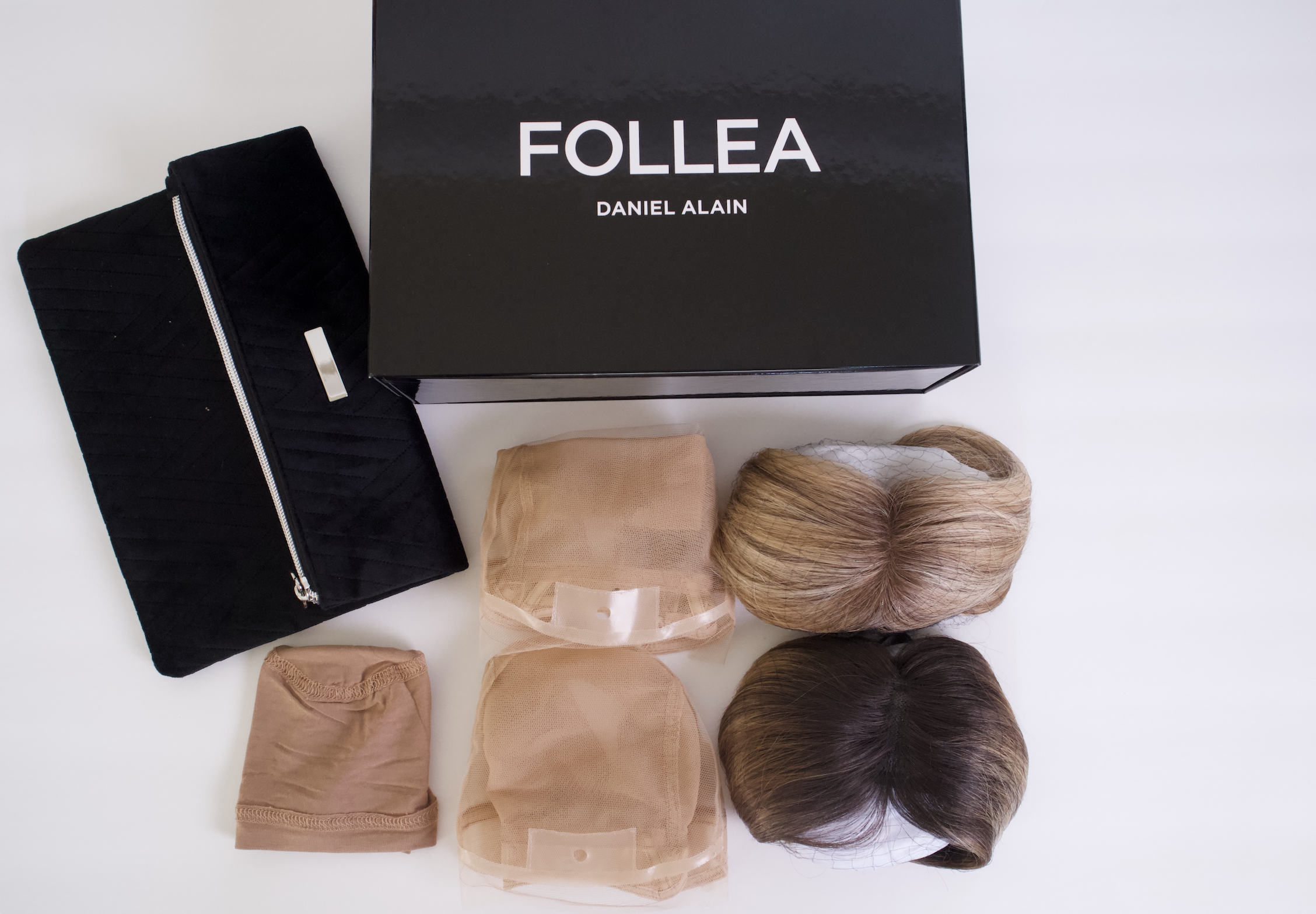 Wig buying is a process that involves research and time. From learning about the differences between hair type, cap construction, and various jargon, you have so many choices when it comes to which wig to choose. The process of buying a wig is not what it used to be; whether your local wig shop is closed or you're not comfortable going into one, buying your dream hair from your home can seem risky.
After all, who wants to regret a purchase?
Daniel Alain is known for making luxurious high-quality human hair wigs. With this can come a hefty price tag. If you don't live near a retailer or our showroom in Newport Beach, California, you may be hesitating to take the plunge. Maybe you have some anxiety about going into a shop to explore your options. That leaves you with questions.
How can you be sure that the wig you want will fit correctly? What if the color you choose isn't as flattering in real life as it is in a picture? How do you know which length will make you feel the most like your old self? You want to be sure your investment will be worth the effort.
At Daniel Alain, we understand how important the decision to buy one of our wigs can be. That's why we offer a Fit Kit to ease anxiety and offer convenience while providing support through every step of your wig buying journey.
So, what exactly is a Fit Kit and how can you use one to find your dream hair? By the end of this article, you'll have a firm understanding of what a Fit Kit is, how to use one, and how a Fit Kit can bring you one step closer to your perfect Daniel Alain wig.
What is a Daniel Alain Fit Kit?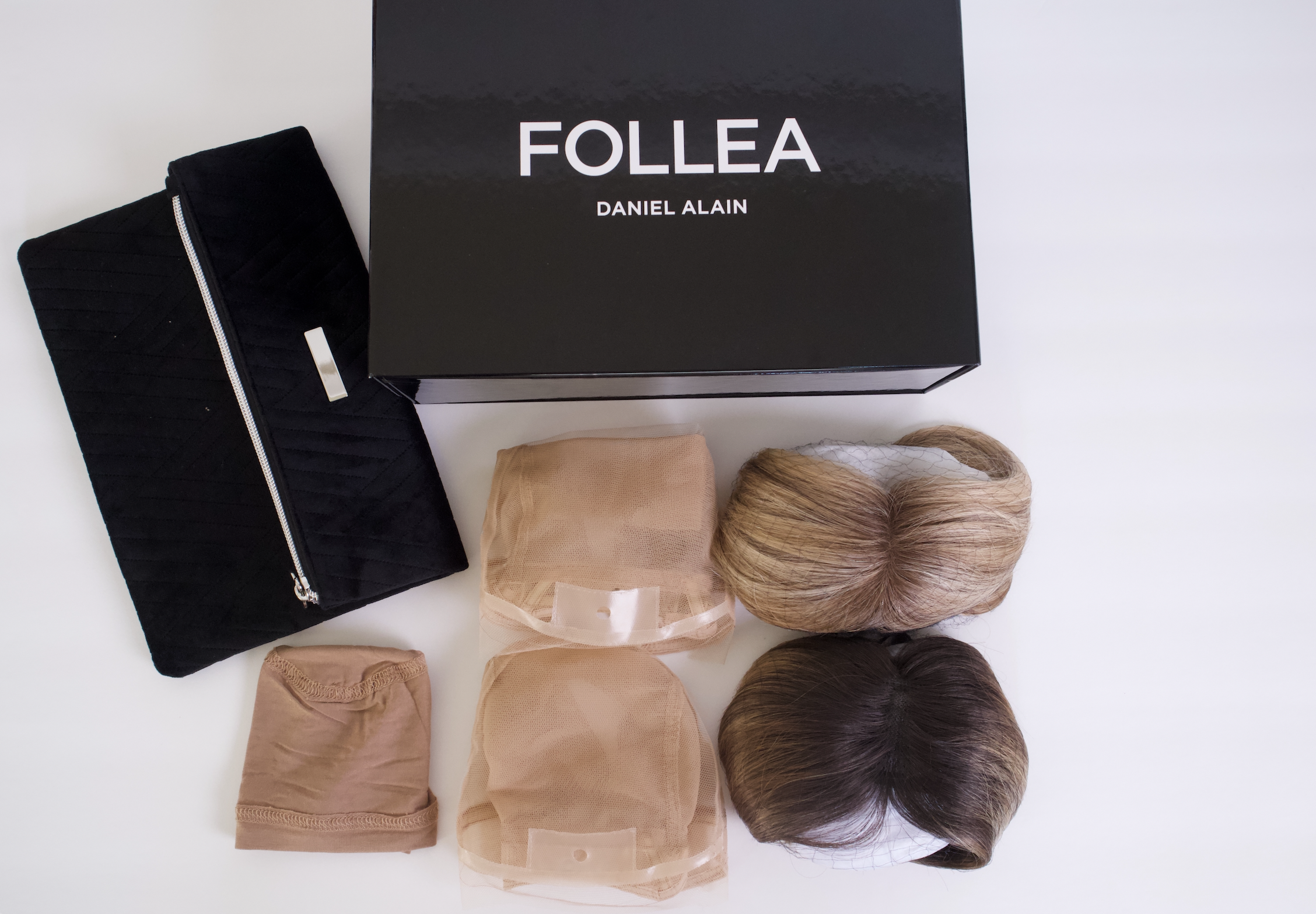 A Daniel Alain Fit Kit is an easy way to try on different wig cap sizes, compare colors, and see lengths from the comfort of your home. You will not be able to try on a full wig with your Fit Kit, only parts of it.
A Daniel Alain Fit Kit takes the guesswork out of wig or hair topper buying. You only pay for the cost of shipping for this complimentary service. We offer Fit Kits for our wig and topper collections.
Many wig makers have standard sizes for caps. At Daniel Alain, we offer a wider range of sizes to ensure maximum comfort and proper fit.
How Does a Daniel Alain Fit Kit Work?
A Daniel Alain Fit Kit is designed to help you find your ideal wig or topper. To get your Fit Kit, you need to book a consultation with one of our specialists. During your consultation, your specialist will ask you about what you're looking for in a wig or topper, what colors you're interested in, and get to know you a little better. You'll need to have a soft tape measure on hand so they can walk you through how to capture your measurements.
At the end of your consultation, your specialist will ask you to choose two colors to see in person. She will include caps in different sizes, based on your measurements, to see which cap fits best. If you are interested in a hair topper, you can request different base sizes to help you determine how much coverage you need for your hair loss. Within a few days following your consultation, you'll receive your Fit Kit in the mail to help you get a feel for what your new piece will be like.
After you get your Fit Kit, it's a good idea to contact your specialist to get a second opinion or to ask questions about fit. You'll have seven days to use your Fit Kit before you ship it back to us. A prepaid shipping label is included for easy return.
If you are deciding which wig cap fits best, we recommend wearing each cap for a couple of hours around the house to fully understand how the cap fits. You don't want your cap to be too loose or too tight. Wearing the cap around while you go about your daily tasks can help you see if a cap is a perfect fit.
What is Included in My Daniel Alain Fit Kit?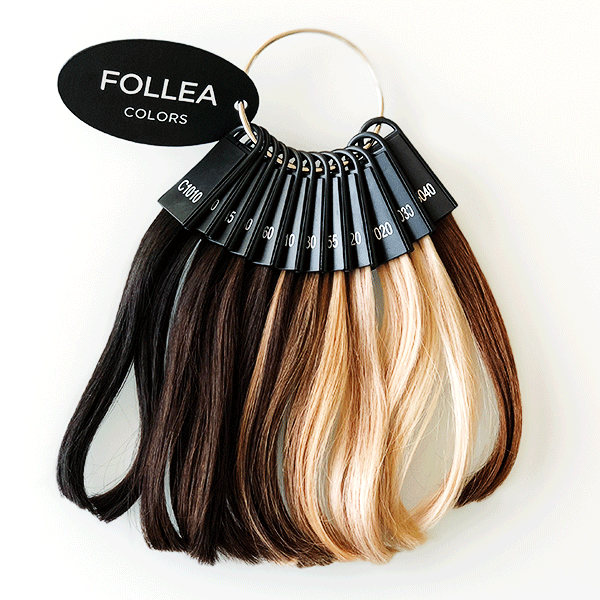 You will find whatever cap sizes or bases you and your specialist decided on in your Fit Kit and two hair swatches in different colors and lengths. Each hair swatch has two lengths, one will show you where the shortest layer falls and the other shows where the longest layer falls.
What If I Live Outside of the United States?
If you live outside of the United States, contact one of our specialists for more information on receiving a Fit Kit. There may be additional shipping charges dependent upon location and customs/duty fees and exchange rates. Our specialist will do their best to accommodate your needs.
Why Should I Use a Daniel Alain Fit Kit?
A Fit Kit is a great way to bring our showroom to your home. You'll get to see the colors in different lights and ensure the cap you pick fits like a glove. A Fit Kit is a low-cost option – just $20 to cover shipping and pre-paid return - to help you get more familiar with what you'll be buying before committing. Scheduling a follow-up appointment with your specialist can help you get clarity on any questions you might have before purchasing a Daniel Alain wig if that's the route you'd like to take.
A Daniel Alain Fit Kit Can Help You Choose the Right Wig
After reading this article, you should have a better understanding of what a Daniel Alain Fit Kit includes. We know making a trip to our showroom isn't possible for everyone. Whether you live far away or simply want a convenient option that allows you to experience what a Daniel Alain wig or topper could do for you from your home, a Fit Kit helps take the guessing and confusion out of buying your piece. Not only will you have the tools you need to help shape your ideal piece, but you'll also have a consultant ready to answer any questions, offer opinions if wanted, and guide you through the process of discovering yourself.
To order a Fit Kit, be sure to book a consultation. Looking through our website and reading about what wigs might be best for your lifestyle can help you feel more prepared in your consultation.
Here at Daniel Alain, we understand what an investment a 100% human hair wig is. It may seem like a big step to request a Fit Kit. But this low-cost option to experience a taste of what your dream wig could be like will bring you closer to deciding what you'd like. Take the first step toward feeling like you again.