Hair Shedding | Hair Loss | Wigs
Follea Grippers, Best Wigs for Alopecians!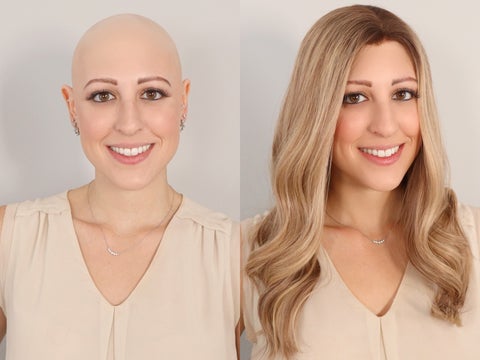 Our hair is an extension of ourselves and has been a symbol of femininity, beauty, identity, freedom & liberation. When a woman begins losing her hair, the process can be intimidating, heartbreaking and perhaps lonely. For Alopecians, the condition is widely unspoken and often kept a secret. One of our missions at FOLLEA is to help build a hair loss community, spirit of empowerment and self-confidence to allow women around the world to thrive. It's time to shed a little light on the topic as well as identify FOLLEA's best human hair wigs for women with alopecia.
WHAT IS A ALOPECIA?
Alopecia is an autoimmune condition that attacks the hair follicles causing hair loss. There are many forms of the condition and currently, there is no cure. Here's a brief overview of each type:
Alopecia Areata: The most common and normally begins with rapid patchy scalp hair loss.
Androgenetic Alopecia: Thinning of the hair at the top and /or front of the scalp.
Traction Alopecia: Gradual hair loss from the constant force being applied to the hair.
Alopecia Totalis: Complete loss of hair of the scalp.
Alopecia Universalis: Complete loss of hair on the scalp and the entire body.
It's important to note, alopecia symptoms may vary from person to person. If you feel you have any of these symptoms above, we recommend consulting your doctor.
HOW TO CONCEAL ALOPECIA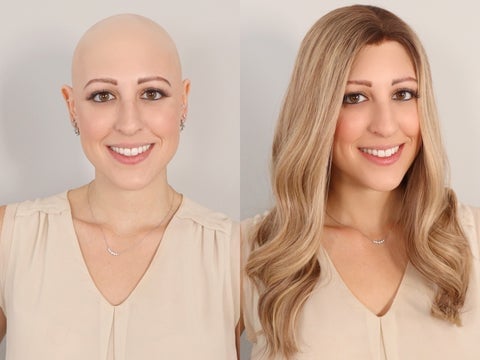 The best way to conceal alopecia is through a human hair wig or Topette, as these are the most natural-looking and lightweight. FOLLEA's collection is known for being fully customizable, allowing you to express your style and beauty in any way that you'd like. A few things need to be considered when customizing a wig. First, the cap needs to be the correct snug fit for comfortability and security. FOLLEA offers the largest array of cap sizes ranging from XXS-XL with all the dimensions on the website for guidance. Next, the style, length, and color also need to be carefully thought out when deciding if you are going for a more natural look or achieving your dream hair. With FOLLEA your hairstyle and comfort possibilities are endless. Nothing makes us happier than seeing a woman put on her custom FOLLEA wig; her confidence, style, and beauty shine through.
WHICH FOLLEA IS BEST FOR ALOPECIANS?
The good news is Alopecians can wear all the FOLLEA wigs in our collection. The Gripper Lite and Gripper Actif can only be worn by Alopecians because of the silicone-perimeter; the silicone can only grip a hairless surface. For this reason, let's talk about both FOLLEA Grippers.
Follea Gripper Lite Cap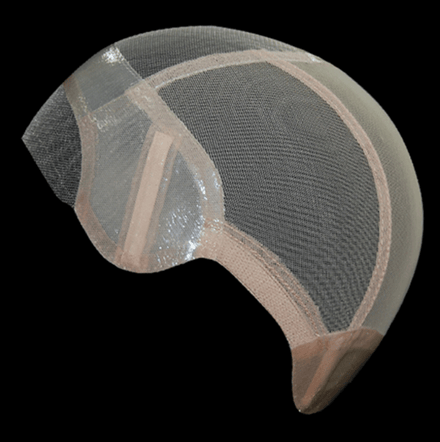 The Gripper Lite is FOLLEA's revolutionary human hair wig for women with little to no hair. It is ideal for a casual lifestyle. It is held in place with a medical-grade silicone perimeter, which allows maximum breathing of the scalp and a secure fit. It has four adjustable stays on the sides & nape area for a perfect fit. It is made with 100% European hair and is 100% hand-tied with signature return hairs for added fullness. It is customizable to be styled and parted however you desire. It features a light 100% Swiss lace cap. The open lace-front creates a true natural front hairline. The French top gives a true-to-skin appearance while the silk-like spandex prevents hair inversion through the surface area of the cap. The cap is double-lined for additional durability and longevity. It is available in 16 color options and can be purchased in four different lengths.
Follea Gripper Actif Cap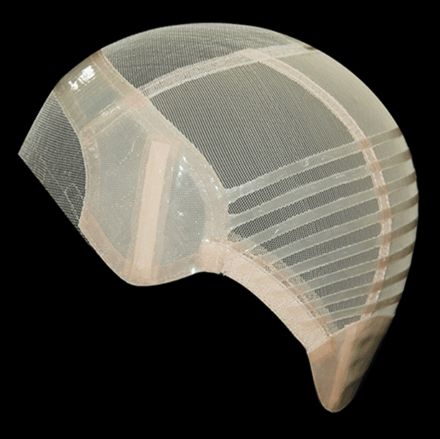 The Gripper Actif is FOLLEA's wig for active women and children with no hair. It is held in place with a medical-grade silicone perimeter and additional silicone from the occipital to the nape providing maximum hold. It features four adjustable stays on the sides & nape area. It is made with 100% European hair, is hand-tied at the top and has a closed wefted back. Similar to the Gripper Lite, is has the signature return hairs for added volume and is customizable to your desired style. The cap is 100% handmade with Swiss lace; it has an open lace front natural front hairline as well as a voluminous French top for a true-to skin appearance. Again, the silk-like spandex prevents hair inversion through the surface area of the cap and the back is double-lined for durability and longevity. It is available in 16 color options and can be purchased in four different lengths.
---
Ashley Kaplan, our long time #Follea#Friend and fellow Alopecian who has lived with alopecia since she was 14 months old, shared her thoughts with us during a recent interview. This is what she had to say about her Gripper Actif:
"It's honestly the most comfortable hair piece I've ever had and the quality stays great for so long, even in between washes. I feel I don't have to wash it as often. It looks nice all the time, it's easy to style and it's comfortable and I think that's the most important."
---
WHAT'S IMPORTANT TO REMEMBER WHEN CHOOSING THE BEST WIG?
Many women have extremely sensitive heads and if they are not in a quality wig, the inversion hairs poking through the wig and hitting their scalp can be painful and irritating. One of the biggest struggles wig-wearers face is the cap size not fitting correctly as well as being hot and uncomfortable. We're proud to have many rave about the comfortability of their cap and longevity of their hair.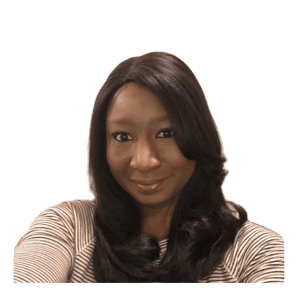 Nakia Banister shares her FOLLEA experience.
"I talked about the cap construction that really fits your head, to me it's paramount in a wig looking good. If the cap is not right, forget it. If the cap is right and the hair quality is too, it's so nice & soft. It literally is so easy to wear. You hear other people talk about how their hair gets tangled; I don't have that issue. I've got like 16-inch wigs and I don't have issues. I would say at one point during the day you're going to have to grab a comb or a brush but you'd have to do that with you biological hair anyways right. But it's so effortless. That's the main thing. When you are trying to look your best and you can do it with ease, that's what I call a really good feeling."
It may be hard, but don't let alopecia prevent you from expressing and displaying your natural beauty; FOLLEA is here for you every step of the way. Together let's celebrate and support fellow Alopecians during Alopecia Awareness month!
---
At the beginning stages of hair loss or experience excessive hair shedding?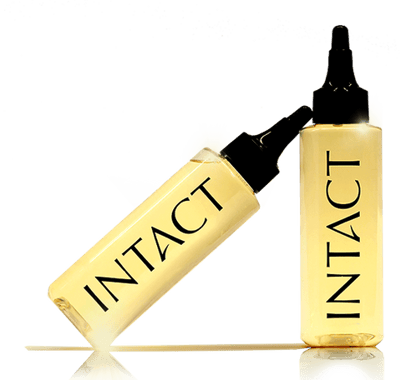 For women struggling with Traction Alopecia, we recommend INTACT - an Anti Hair Shedding Treatment by Daniel Alain. It's the first and only product designed to improve hair retention by securing and strengthening hair at the root, INTACT reduces hair shedding up to 77% and protects from hair loss. It provides resistance against tension on the hair follicle during color, washing, and hairstyling. Also, adds body, volume, shine, and smoothness while infusing the hair with moisture to hold your style longer while minimizing the need for additional styling aids. Are you ready to hold on to the hair you have longer? Click HERE to learn more about INTACT.