The Gripper Lite Wig: Real Customer Review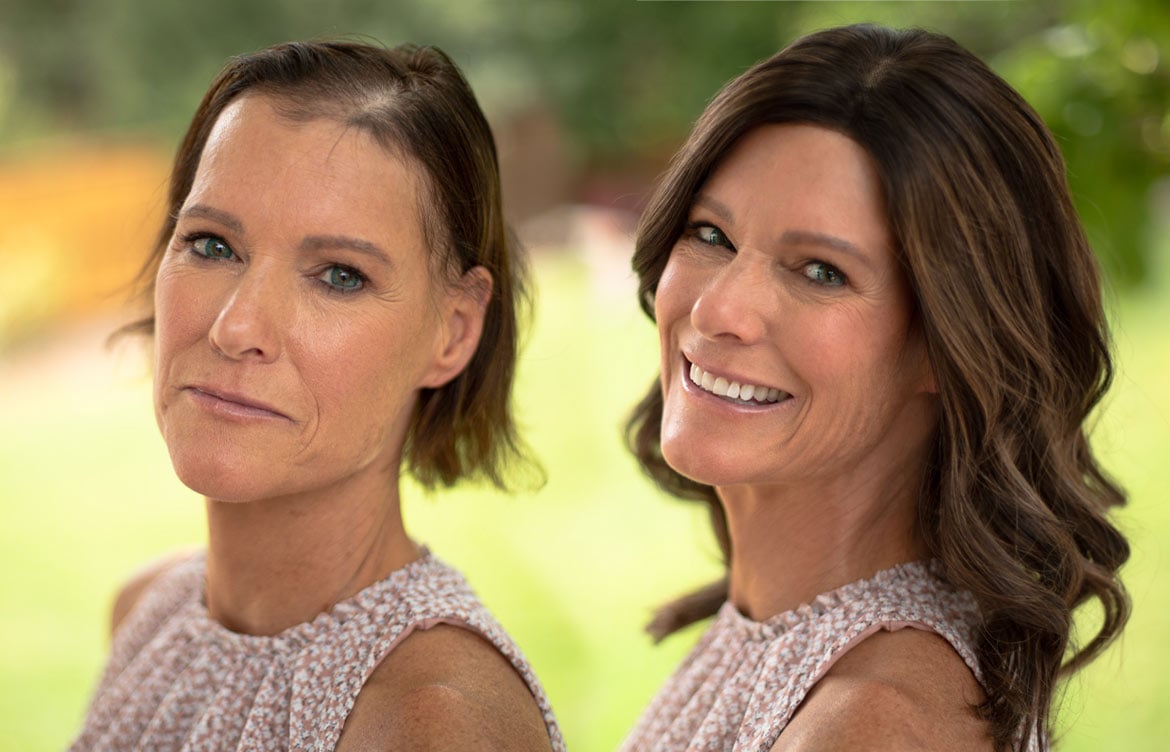 Purchasing a wig is an important decision and one you want to get right. It can feel frustrating to not find honest opinions and reviews as you conduct your research, and it's also disappointing if the reviews you do discover are biased or an underhand promotional sales pitch.
At Daniel Alain, we make and sell human hair wigs, and the Gripper Lite is our most popular collection for people with total hair loss.
We want to help you get a better idea about what the Gripper Lite is really like to wear over the course of time, so we've asked one of our real-life customers, Sally, to share her experience. She has been wearing a Gripper Lite for five years. As the name behind Follea wigs, Daniel Alain is passionate about making natural-looking hair loss solutions, but we also recognize the importance of unbiased information that can help anyone looking for a wig to make the right decision for them.
In this review, we're going to break down the Gripper Lite into advantages and disadvantages and take you through a true, honest account of what Sally likes and dislikes about this wig. We hope that reading Sally's experience will help you decide if the Gripper Lite is right for you.
---
Meet Sally: Real-life Daniel Alain customer
Sally, a personal trainer from Denver, Colorado, was diagnosed with alopecia in her 20's. And in the beginning, her hair loss was manageable and under control. "I lost a few spots of hair but my dermatologist would give me cortisone shots and the hair always grew right back," she explains.
As she entered her 40's however, she started to notice more extensive pattern loss and it became increasingly difficult to manage. "After spending many decades enjoying my natural hair, I started losing hair around my hormonal band on the top of my head," Sally recalls. "It got harder and harder to cover."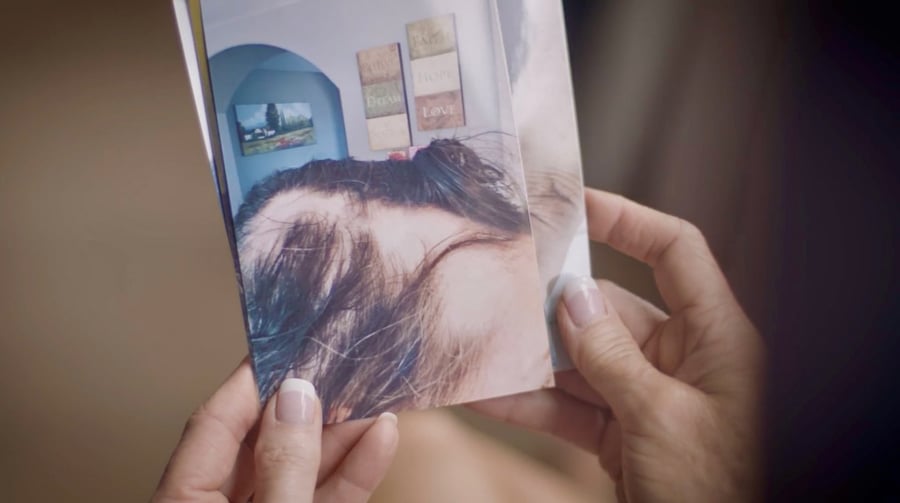 Eventually, total hair loss drove Sally to consider a human hair wig. But with a very active job and lifestyle, she knew she required a wig that would stay in place throughout all her physical activities. "I love to golf. I play a little tennis. I love hiking and biking. Anything outdoors," she explains.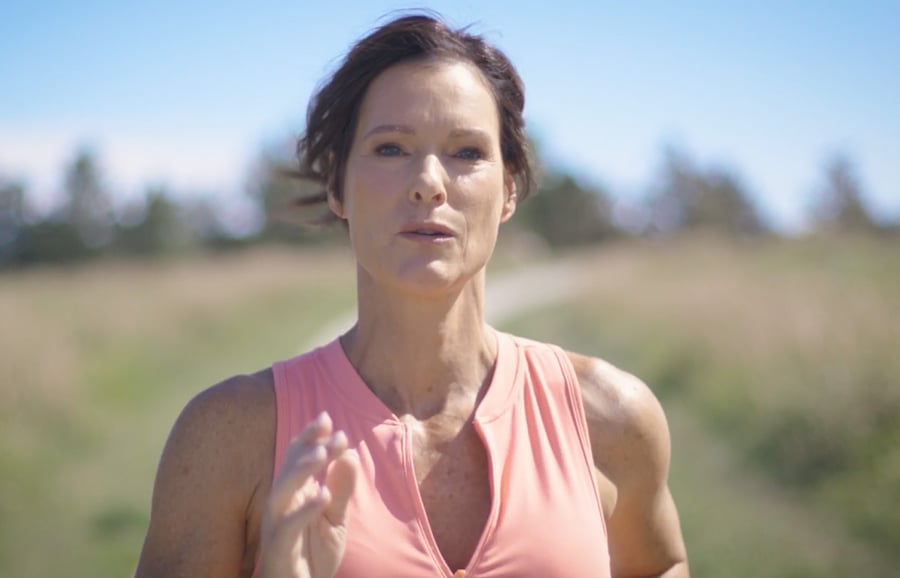 Sally was introduced to the Gripper Lite by a certified Daniel Alain retail partner, and it proved to be just the thing she needed to restore her confidence and make her look and feel more like herself. Sally made an appointment for a consultation with a certified Daniel Alain retail partner. "I had a great consultation with a stylist who steered me towards a Gripper Lite," she remembers. "It was really what I was looking for. I wanted something that looked very natural, and that would be secure on my head under many circumstances."
---
---
The advantages of the Gripper Lite
Wig security
Given Sally's active lifestyle, she knew whatever wig she wore needed to work as hard as she did. In order to test the security of the Gripper Lite at her very first consultation, she put it on and immediately shook her head upside down. "I remember when the consultants first put it on my head. I thought there was no way I could turn my head upside down and it would stay on," she says. "But she fitted it perfectly on my scalp, and sure enough, I went ahead and flipped over in the chair. It stayed right on."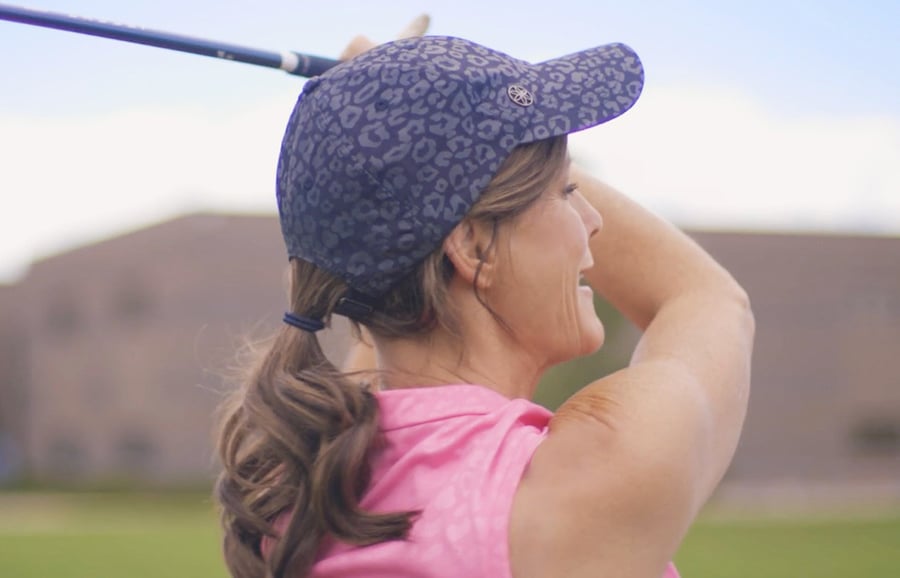 A perfect fit is the key to ensuring maximum security. We recommend working with a consultant who can take measurements and determine your correct size before you purchase a human hair wig.
Natural look
The second advantage, according to Sally, is the Gripper Lite's natural look. Anyone who wears a wig seeks the most natural look possible, and the color of her Gripper Lite in color Mocha Latte instantly drew her attention. "I really wanted something that looked completely natural," Sally explains. "There's a little bit of a root line and it looks like my natural hair has grown out a bit."
Longevity
Another benefit for Sally is the long lifespan of the Gripper Lite. At Daniel Alain, we usually tell our customers that their piece (regardless of collection) is likely to last 2 - 4 years with proper care and maintenance, and often even longer. Sally obviously takes great care of her Gripper Lite and says, "I've had this piece for five years and I have to say, it looks just as good as the first day I got it."
---
The disadvantages of the Gripper Lite
Heat
We promised you an unbiased review, so of course we're going to share Sally's disadvantages of the Gripper Lite. One main problem is the heat. The Gripper Lite features a silicone perimeter that's designed to adhere to the scalp. While effective and does away with the need to wig tape or glue, the silicone material isn't breathable. "I'm over 50 years old now and naturally produce a lot of body heat. The silicone tends to hold heat in and when the temperature and humidity are high, it can become uncomfortable." Sally's tips for dealing with the heat? "Get one of those little battery operated squirt fan bottles that you can spritz all over. It really helps!"
Tangles at the nape
We're sorry to say that wearing a wig doesn't eradicate tangles. By nature, human hair tangles in the wind, with movement, or with product, and human hair wigs are more prone to this because they don't get the benefit of the scalp's lubricating oils. Sally notices some tangling at the nape of the neck but "I'm just really careful with the brush and make sure that I brush it carefully and regularly."
The Gripper Lite is for total hair loss
Sally bought her Gripper Lite when her alopecia was at its worst and she had lost all of her hair. As anyone with alopecia knows, hair loss happens in unpredictable ways and as her hair grew back, Sally found the Gripper Lite wasn't as comfortable as it was when she didn't have hair. "When I had very little hair, it was easy for the silicone to mold to my scalp," Sally explains. "But as my hair started to grow back, the wig doesn't hold quite as well on my natural hair."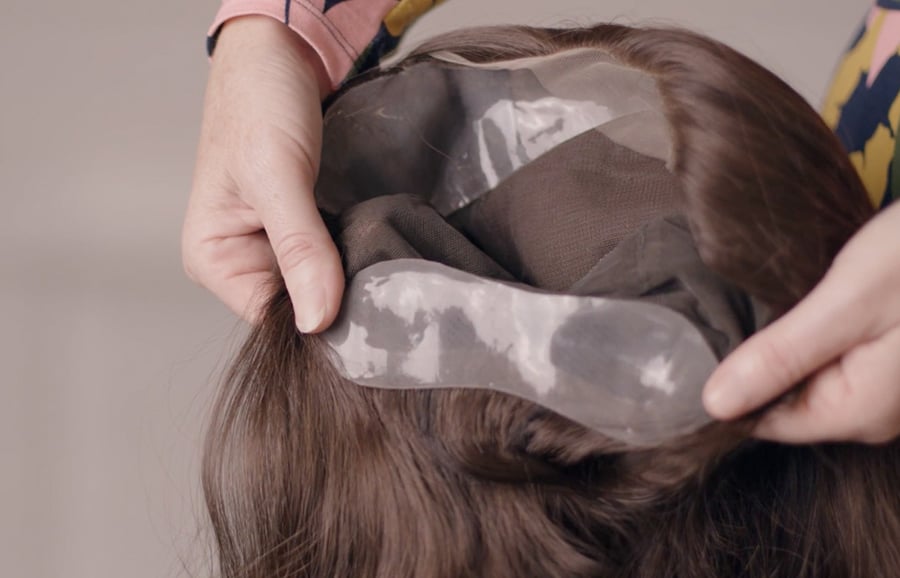 Sally had two solutions to this problem. The first solution was to use a wig grip that covers her hair where the silicone perimeter meets the scalp. While our consultants wouldn't recommend the Gripper Lite for anyone with hair, we're pleased that Sally has found a way to still wear her piece as she goes through a period of regrowth.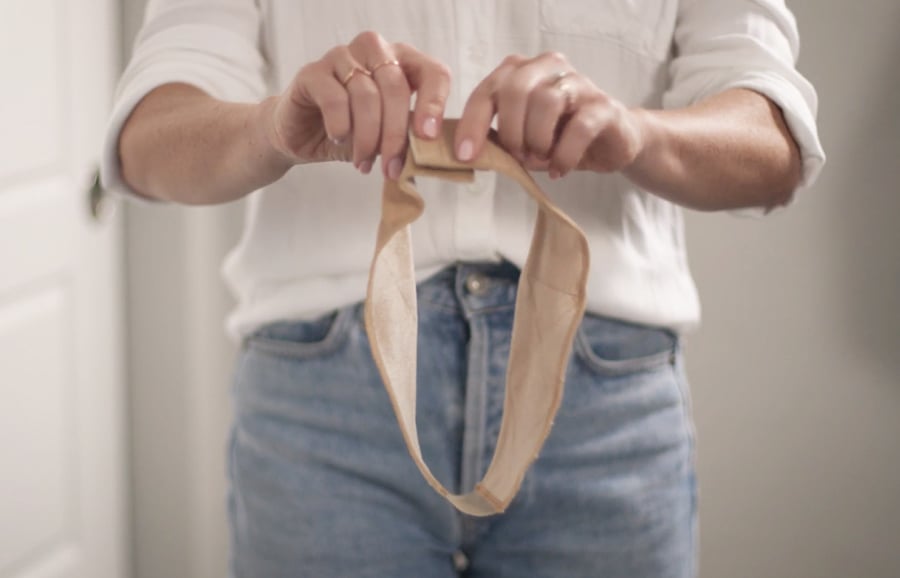 The second solution was for Sally to purchase a second wig that is more suitable for someone with hair. "I made an investment in my Follea René," says Sally. "I'm still able to wear my Gripper Lite, but I like having the René as a second option."
---
Is the Gripper Lite the right choice for me?
The journey to finding the perfect wig for you requires research, reading, and finding the answers to your questions. Without this important information, it can be difficult to be sure you're making the right choice.
We hope that reading Sally's review has given you some insight into the pros and cons of wearing the Gripper Lite. The maximum security, natural look, and impressive longevity set the Gripper Lite apart from alternatives available on the market. The heat, tangles, and potential need for a second piece as hair regrows could make this wig not the right choice for some people.
If you're curious to learn more about the Gripper Lite, the best way to get your questions answered is to make an appointment for a consultation with one of our experts. If you're looking for a natural-looking wig that will stay in place no matter what you're doing, the Gripper Lite may be a good fit for you.