How To Hide Long Hair Under a Wig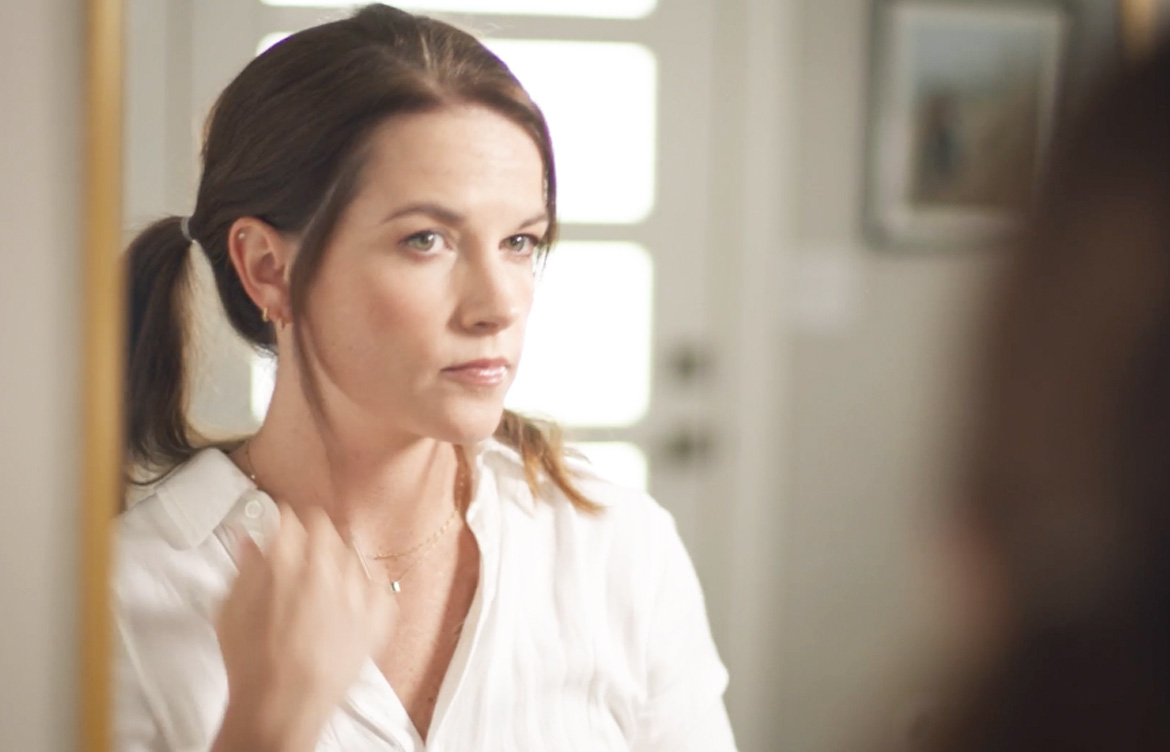 The common misconception that wearing a wig requires you to shave your head or cut your hair short may put you off the idea of exploring wigs as a solution to hair loss. On the other hand, you may be wondering if it's possible to have hair and still hide it under a wig, and if so, how do you go about doing that? We know it's not easy to find reliable information about how other people manage to wear their hair under wigs, and we understand if you're curious about the tried and tested methods that are both natural-looking and comfortable.
At Daniel Alain we're known for creating premium-quality human hair wigs, but we're also dedicated to helping anyone considering wearing a wig. Our Learning Center is full of resources, answers to your questions, and how-to tutorials for wearing and caring for your wig.
We recognize that some people may choose to grow their bio hair long if they're able to, and we want you to know that long hair doesn't prevent you from wearing a wig. In this article, we will outline a step-by-step guide on how to conceal long hair under a wig. Our aim is to help you maintain your natural desired hair length while also exploring the possibilities of wearing a wig.
Real-life Daniel Alain customer, Kelly, has been wearing Follea human hair wigs for about five years after hair loss caused by androgenetic alopecia. Initially, Kelly noticed overall hair thinning and a change in texture, then over the subsequent two or three years, she lost approximately 50% of her hair volume. While Kelly's hair loss comes and goes in cycles, she prefers to keep her bio hair long. Realizing she could have hair under a wig, Kelly has discovered various tricks to comfortably hide her long hair. We asked Kelly to share her step by step guide to hiding her long hair under her wigs.
---
---
How to conceal long hair under a wig
Step 1
Using a rat tail comb, part your bio hair on the same side as the wig's part. Leave some bio hair around the front and sides of your face. This will help blend the wig and make it appear more natural.
Step 2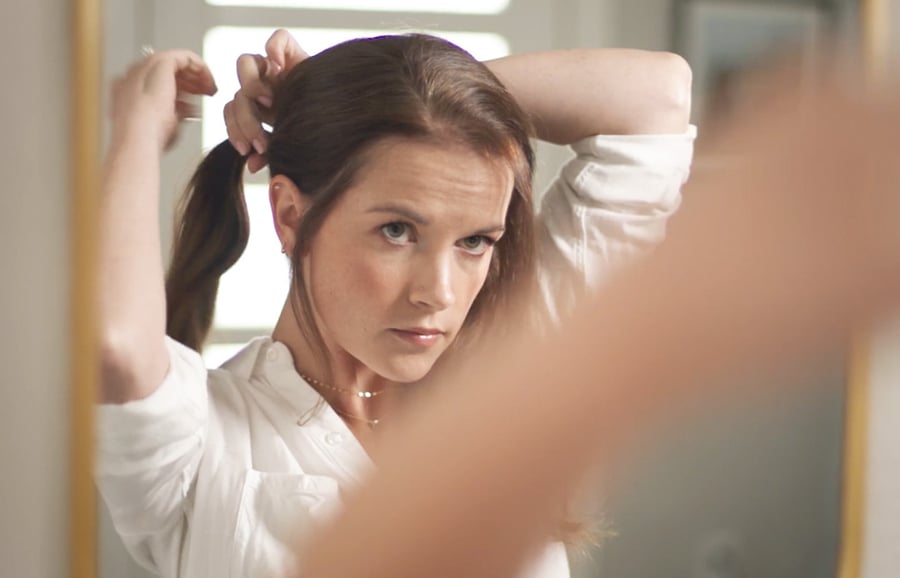 Pull your hair into two ponytails at the back of your head. If you're using a wig grip, secure it in place under the ponytails.
Step 3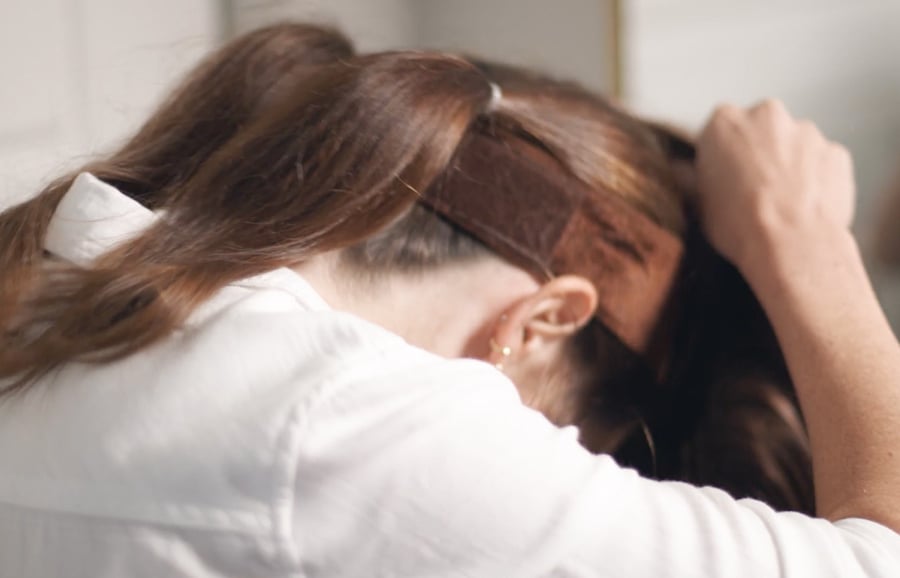 Flip your head over and put the wig on your head and at the same time, twist the ponytails into a flat bun against the back of your head.
Step 4
Once the wig is on your head, align the part of your bio hair with the part on the wig.
Step 5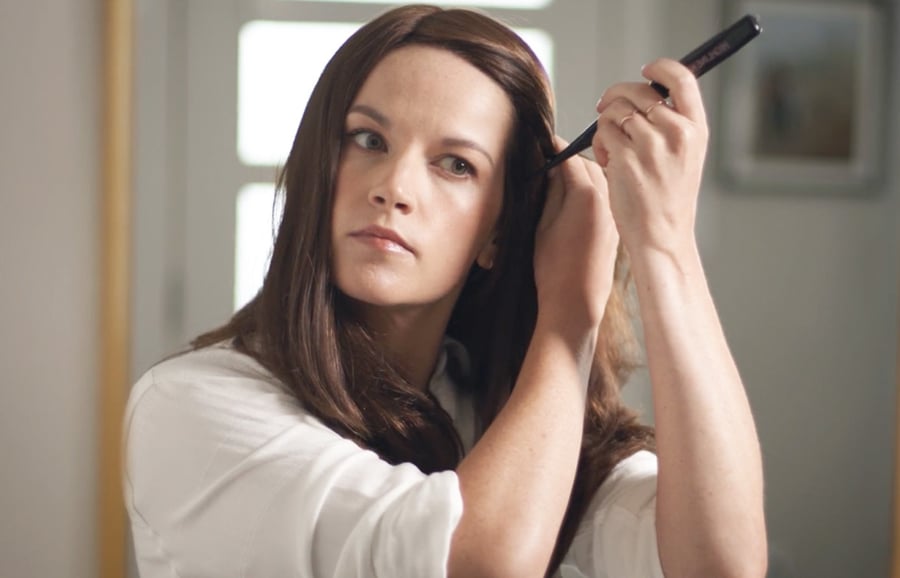 Comb through the bio hair around the front and sides of your face and blend it with the wig hair.
---
---
Androgenetic alopecia hair loss
Alopecia is known for its unpredictable nature that causes sufferers to experience cycles of hair loss and regrowth and Kelly has personally gone through these ups and downs. Currently, she's enjoying more hair volume than usual thanks to the hormonal boost from giving birth to her baby three months ago. Although she is aware that this increase in the density of her hair is temporary, and knows she will likely face more hair loss in the future, Kelly finds comfort in knowing she has her wigs to fall back on.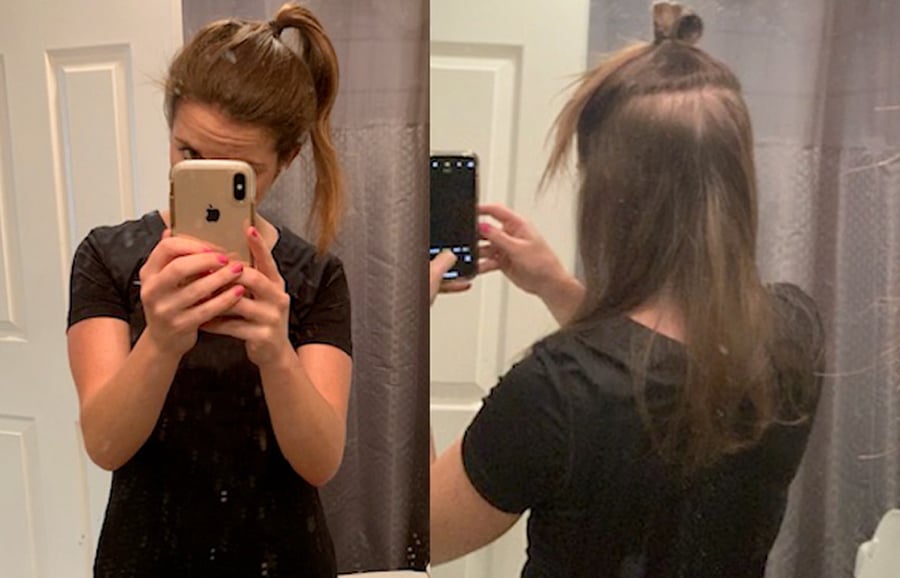 "To make sure my wig fits comfortably on my head, and to ensure that it can fit the same whether I have a little bit of hair or a lot of hair, there's a lot of tricks I use," Kelly shares.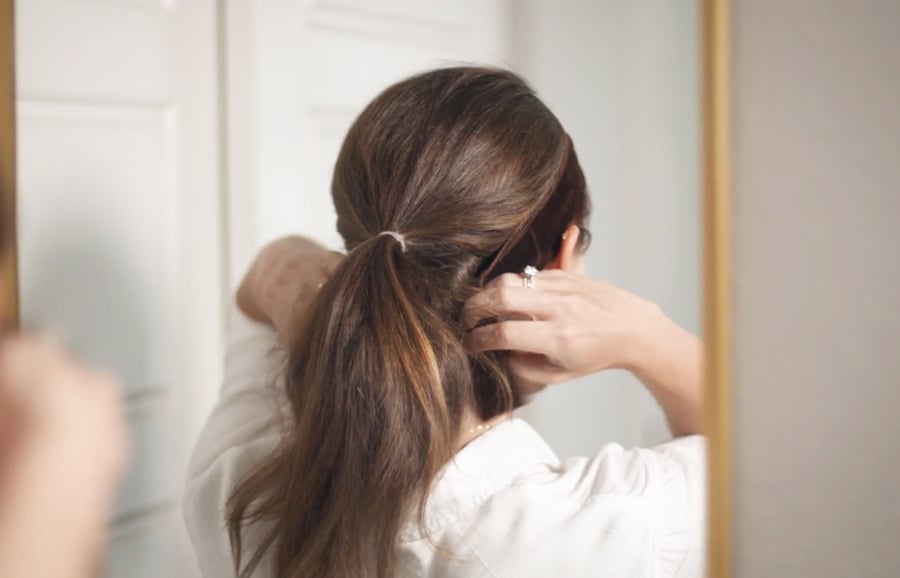 To prevent her wig from slipping, Kelly uses a wig grip and secures the wig's combs into the front and back of her bio hair. However, Kelly notes that finding the best method for anyone wanting to hide their hair under a wig takes time and practice, and encourages others to play around with different methods to discover what works best. "It did take some time to figure out what works best for me, my hairline, and the wigs I purchased. It took a lot of experimenting," she says.
---
Finding the perfect fitting wig
Finding the perfect fitting wig is vitally important, especially if you're looking to tuck long hair underneath it. When looking for your first wig, we recommend working with a knowledgeable consultant just as Kelly did, to help you achieve the most natural look and comfortable fit.
"It's important to ensure that you're wearing the right size wig," Kelly explains. "My consultant was really helpful in letting me try on different pieces and made sure it fit not only over my hair, but properly around my unique hairline and over my ears."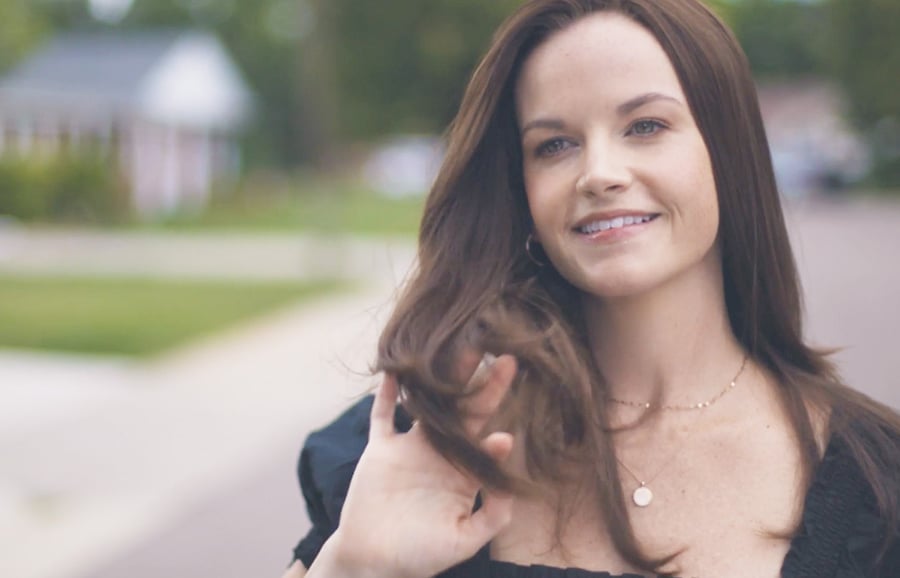 At Daniel Alain we offer in-person consultations in our Newport Beach, California showroom, or virtually via FaceTime or Zoom. Alternatively, our Salon Locator will help you locate a Follea retailer in your area. An experienced consultant will take accurate measurements and allow you to try on different sizes before you make a purchase.
"I think it's absolutely possible to fit a large amount of hair and long ponytails into a wig," says Kelly. "You just need to make sure that you have the right size cap and that you experiment with different ways to pin your hair up."
---
Is a Follea the right option for me?
If you're considering a wig you might be reluctant to cut your hair short or shave your head, especially if you've been trying to grow it long. You'd like to explore the option of wearing a wig as a solution but you don't want to sacrifice the length of your hair.
We hope that Kelly's experience and how-to tips on hiding long hair under a wig has helped you realize that it is definitely possible to have long hair while wearing a wig. With a proper fit achieved by taking accurate measurements, and practice at finding the best way to style your bio hair, you can ensure the most natural and comfortable look possible.
If you'd like to know more about Follea human hair wigs or have questions about whether you'd be able to fit long hair under one of our pieces, we recommend reaching out to our team and booking an appointment for a consultation with one of our experienced consultants. Our consultations are free, private, and you're under no obligation to make a purchase. We know that hair loss and wig-wearing may seem daunting, but we'd be honored to be your trusted guide on your journey.