The Average Lifespan of Wigs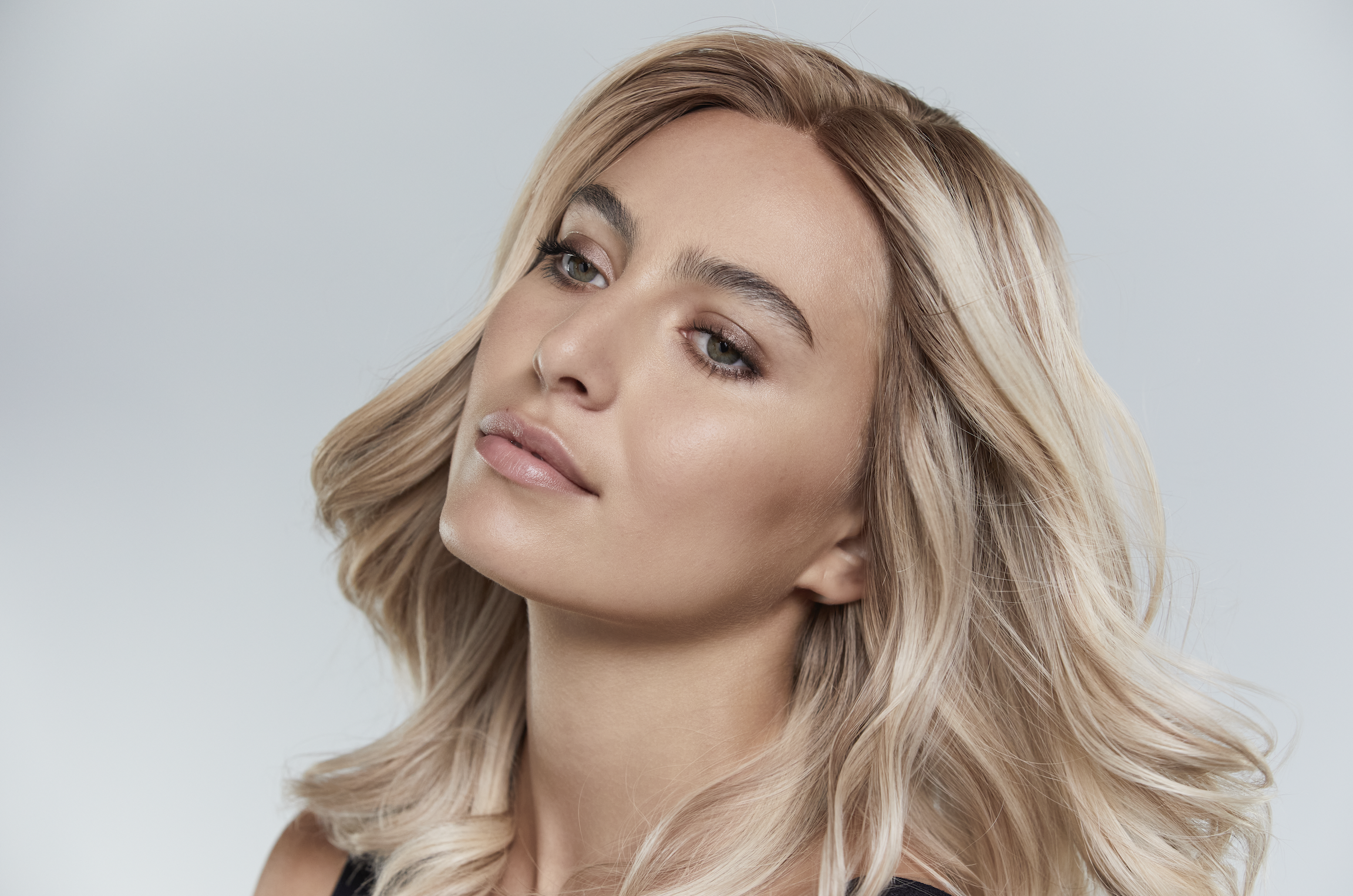 Before splurging on that coveted European wig you're smitten with, you want to know if it's worth it. Will it really go the distance? Fact is, you can get some serious mileage out of higher-quality human hair wigs. What about synthetics?
How long do wigs last? From synthetic to human hair, budget-friendly to lavish, we're going to explore the lifespan of wigs in this guide.
Some of the elements you should consider when selecting long-lasting wigs include quality, manufacturing practices, how frequently you plan to wear them, and the level of care required to maintain your wig. It's important to consider the long-term investment, as well.
Not sure where to start? We'll break it down in this guide to help you narrow your search for long-lasting wigs that will endure for years to come!
---
How Long Can You Wear a Wig?
One of the biggest factors influencing the longevity of your wig is how often you plan on wearing it. For some, wigs are an accessory that switches up their look. In this case, the wear and tear on each wig probably isn't going to be as substantial as someone who is wearing a wig every day.
But it's not so cut and dry. You could wear a lower-quality synthetic wig occasionally, and see it fall to pieces before that trusty high-quality human hair wig you wear every single day.
For those struggling with hair loss disorders such as chemo-induced alopecia or Female Pattern Hair Loss (FPL), wearing wigs on a daily basis is the norm. With more frequent wear, finding a natural-looking wig that is crafted to last is especially crucial. Unfortunately, many wigs just don't fit the bill. That's why it's so important to know what to look for.
Whether you rely on wigs for everyday use, wear them to rock a new trend, or dress up for special occasions, you want your wig to look as beautiful as the day you bought it. Let's explore what differentiates synthetic wigs from human hair wigs. With this information, you'll know which ones are crafted to stand the test of time.
---
How Long do Synthetic Wigs Last?
Synthetic wigs are made of manufactured acrylic or nylon fibers, which tend to lack the natural movement of human hair. Why does that matter? While they may have a similar look, color, and even feel, they do not have the same capabilities. In other words, they can't be washed, dyed, or styled in the way you would human hair.
While synthetic wigs are usually the more economical choice, you tend to get what you pay for in terms of quality and durability — especially if you plan on wearing a wig daily. If you take pristine care of them, synthetic wigs might last between 4 to 6 months. This can vary depending on maintenance, how often they're worn, and their overall quality.
The problem many people find with synthetic wigs is that their lifespan is relatively short compared to 100% real human hair wigs. This is due mainly to the unpredictability of their synthetic hair fibers. They tend to be more prone to tangling and shedding, aren't necessarily "heat-friendly" (which means styling is limited), and don't always hold their shape with frequent wear.
But there are absolutely perks to synthetic wigs. Women love their price points, variation, and the ability to wear a different wig every day. Can you take measures to get more from your synthetic wig? You bet!
Tips to Extend a Synthetic Wig's Lifespan
Trying a few synthetic wig styles is a great, affordable way to dip your toes in and explore what suits you best before committing to something more expensive. While they aren't ideal wigs for everyday use, there are a few steps you can take to preserve their look and feel.
Avoid overwashing. Synthetic wigs should only be washed every 8-10 wears, more or less. A good rule of thumb to tell when your synthetic wig needs to be washed is if it feels stiff or crunchy or if there is product/oil build-up along the hairline.
Use tools and products made specifically for synthetic wigs. Using products for human hair can dry out your synthetic wig or cause permanent damage to the wig cap.
Be wary of "heat-friendly" synthetic wigs. Over time, heat-friendly components can break down. When heat styling, always use the recommended temperature and be careful not to overdo it.
Make sure to store your synthetic wig properly. Keep it away from direct heat or sunlight and in a cool, dry place. Poor wig storage can wreak havoc on your wig's longevity.
Always wear a wig cap especially if you're wearing a wig daily. Your scalp produces oils and dead skin cells that your wig could absorb. Wearing a wig cap will ensure your synthetic wig stays cleaner for longer.
Remember that synthetic hair doesn't behave the same way as your biological locks. Your best bet in preserving your synthetic wig is to follow these best practices and the manufacturer's care suggestions.
So, we've looked at the lifespan of synthetic wigs. How do human hair wigs stack up?
---
How Long do Human Hair Wigs Last?
Ultimately, if you're planning on wearing a wig every day, human hair wigs are the superior choice. With proper care, human hair wigs can last anywhere between 2 to 5 years — a stark contrast to the few short months you may get out of a synthetic wig. Not only do they outshine synthetic wigs in longevity, but they fare better in quality and versatility. That's because the human hair used in high-quality wigs can withstand significantly more wear and tear than synthetic hair fibers.
But this isn't typical of all human hair wigs. Especially since the sourcing and collecting methods can drastically vary between wig manufacturers. You'll want to look for transparency from brands about the collection and manufacturing processes. Ultimately, how a human hair wig is made will determine its quality and longevity.
In addition to durability, synthetic wigs tend to lack human hair wigs' natural look, feel, body, and movement. The human hair strands blend seamlessly with your natural hairline — mimicking the same bouncy movement and soft, flowy feel of your dream bio hair. Like your natural locks, you can dye, process, and heat-style them! This caliber of high-quality human hair wigs is expensive. But their long lifespan makes human hair wigs more cost-effective than synthetic wigs in the long haul.
Rather than buying a new wig every few months, which adds up, you can enjoy your quality human hair wig for years with proper care.
Tips to Extend a Human Hair Wig's Lifespan
With every wig, care and maintenance go a long way to preserve its beauty and quality over time. This is especially important if you're wearing wigs on a daily basis. However, the same rules for synthetic wigs don't apply to maintaining human hair wigs. Here are some tips to make sure your wig remains in the best condition for years to come:
Proper care begins with proper storage. Keep your human hair wig stored in a cool, dry place to avoid humidity. Use a high-quality mannequin head to ensure your human hair wig retains its shape and elasticity.
Wash your human hair wigs on an as-needed basis. For best results, use salon-quality, restorative products. Shampoo and condition, just as you would your natural hair.
Always use a salon-quality thermal protectant when styling with heat to protect the hair from heat damage.
While a high-quality human hair wig can handle a lot, there are a few things you'll want to avoid:
Using hair spray
Conditioning the roots
A washer or dryer to clean your wigs
Swimming and sleeping in your wig
So we've compared the lifespan of synthetic wigs vs. human hair wigs. Which type can you depend on long-term?
What Type of Human Hair Wig Will Last the Longest?
A wig's lifespan depends on many factors: hair quality, care and maintenance, styling behaviors, manufacturing processes, craftsmanship, and more. That said, you're generally going to get the most time from 100% virgin European human hair.
European hair is the rarest, and most brands can't get their hands on it. And while human hair makes for long-lasting wigs when rivaled against their synthetic counterparts, they aren't all comparable. Within the realm of human hair wigs, the most popular varieties are virgin, Remy, and 100% human hair. The characteristics that set them apart also play into their durability.
Virgin hair refers to human hair that's never been chemically treated or colored.
Remy hair refers to human ponytail hair with the cuticles intact, and in one direction, they may be dyed or chemically treated.
100% human hair is indeed 100% hair from a human but can come from a donor's scalp, salon floor, combs, drains, you name it.
Why do these differences matter, and how do they affect your wig's lifespan? For starters, wigs with defective cuticle direction will dry out faster, get tangled, and become increasingly difficult to style over time. Non-Remy hair wigs, on the other hand, are often made with chemically-processed hair from multiple, unscrupulous sources.
Your safest bet for long-lasting wigs? World-renowned, 100% European human hair wigs from the most trusted wig manufacturer in the world, Daniel Alain.
What makes us an authority? Our founder's mother wore synthetic wigs her whole life, and before launching his own company, Daniel Alain Hafid got his start in the synthetic wig market.
Over the decades in the industry, he's learned there is space for both wig types to accommodate every need. But ultimately, nothing compares to the meticulous quality and craftsmanship of high-quality European wigs. When you put one on, you instantly feel the difference. Nothing compares.
Ready to invest in wigs that go the distance?
---
Explore Daniel Alain's Premium Follea Human Hair Wigs!
Whether you occasionally rock a wig to flaunt a new trend or style or step into your most confident self by wearing wigs on a daily basis — you need a piece that is as resilient, beautiful, and as enduring as you are.
Our expert artisans hand-craft each of our human hair wigs with premium, 100% European human hair exclusively from Daniel Alain's private collection. Find a piece that beautifully expresses who you are and see for yourself why Daniel Alain upholds the reputation for having the highest-quality, longest-lasting wigs in the world.
Life isn't perfect, but your hair can be with the right wig — talk to one of our expert wig stylists today!
book a free consultation