Are Human Hair Wigs a Good Investment?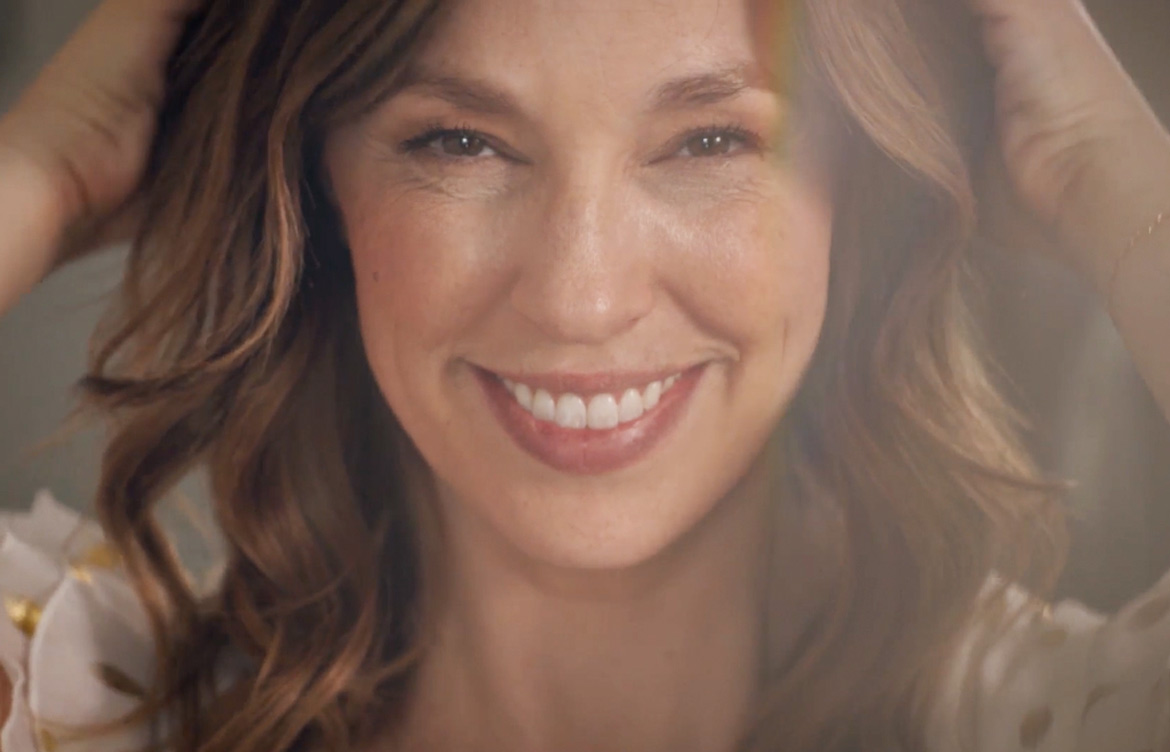 If you or a loved one are currently facing chemotherapy as a part of cancer treatment, you might be overwhelmed with emotions and uncertainty about the journey ahead. The possibility of losing your hair during the treatment can be especially distressing and may add to the anxiety and fear you may already be feeling. While you may be considering a wig to help you get through this difficult time, you may be unsure about whether investing in an expensive, high-quality human hair wig is truly worth it.
With over 20 years of experience in working closely with people suffering from hair loss, Daniel Alain understands the unique challenges and emotions you may be facing. As creators of premium-quality human hair wigs, we have supported countless individuals in finding the perfect human hair wig that not only looks natural but also provides utmost comfort and a sense of normalcy throughout their cancer journey. As a brand, we are committed to guiding anyone in their quest for the ideal wig, whether they buy one of our pieces, or from a different brand.
In this article, we aim to shed light on the benefits of investing in a high-quality human hair wig like our Follea wigs by Daniel Alain. While they come with a higher price tag compared to lower-quality options, we will outline the benefits that a human hair wig brings. We hope to provide you with a clear understanding so that you can be better equipped to make an informed decision to help you through this challenging phase of life.
---
---
Human hair wigs provide the most natural look
If you're going through the difficult journey of chemotherapy and facing the looming prospect of losing your hair, the desire to look like yourself again can be incredibly powerful. Real-life Daniel Alain customer, Lyndi, attests to the importance of finding a natural-looking wig that helped her through her own journey with chemotherapy to treat Non-Hodgkin's Lymphoma.
"The very first time I tried on a human hair wig, I couldn't believe how real it looked," Lyndi recalls. "When I looked at myself in the mirror, I saw the exact same girl who had not lost her hair."
Human hair wigs, especially high-quality ones, offer a natural-looking front hairline, and realistic movement and bounce that can give the wearer confidence. "In the 4 years of wearing my Follea human hair wigs, I have never once had anyone ask me if it was a wig," Lyndi says.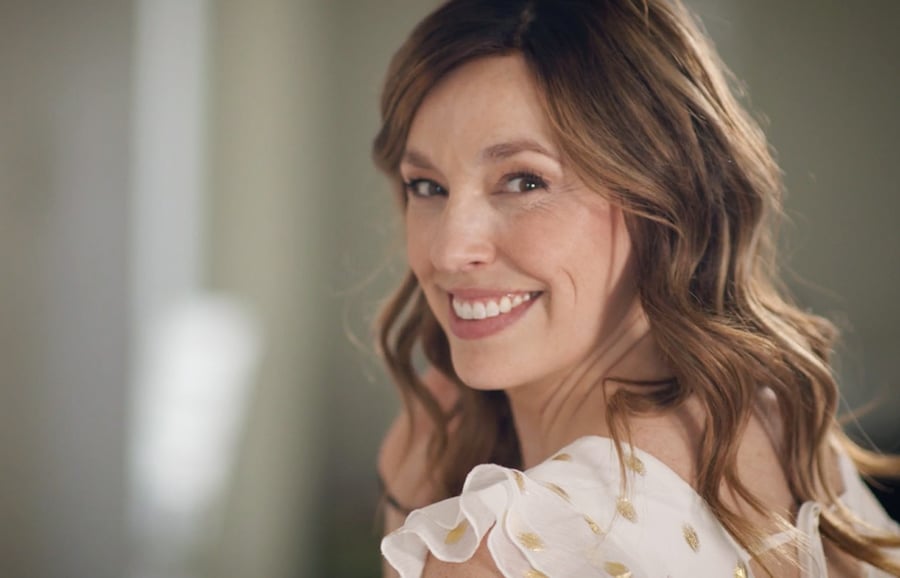 While the advantage of synthetic wigs and lower-quality human hair wigs may be that they are budget-friendly alternatives, they don't provide the most realistic appearance. Synthetic wigs are crafted from man-made fibers and come with a preset style that lacks the natural movement and sheen of real human hair.
Similarly, cheaper human hair wigs are made with floor hair swept up from salon floors and present their own set of challenges. Floor hair has to be chemically-treated to remove the cuticles and this breaks down the integrity of the hair and leads to wigs that are prone to tangling, matting, and shedding. These wigs are typically machine-made and mass-produced.
The very best human hair wigs on the other hand, are made using ponytail hair with the cuticles intact. Every strand of hair lays in the same direction and is 100% hand-tied to the wig cap strand by strand by a skilled craftsman. Though the process is time-consuming, the result is a wig that has a natural movement and mimics the flow of a real head of hair.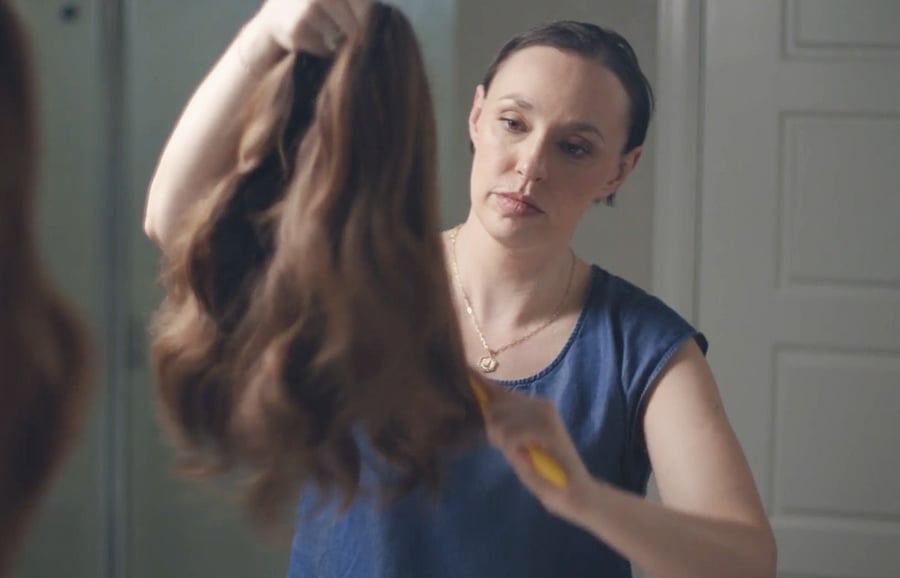 As Lyndi discovered, finding a wig that provides you with the most natural look may bring you confidence and help you feel more like yourself as you face the challenges of chemotherapy-induced hair loss.
---
Human hair wigs are comfortable
If you're facing the physical challenges of chemotherapy, you may be seeking comfort in every other aspect of your daily life. We've all heard the myths about wearing wigs, but a human hair wig that's made with high-quality materials and fits like a glove compared to a poorly-fitting wig cap that is hot and itchy can make or break your spirit.
Lyndi has been wearing our Follea René wig for almost four years and says, "the very first time I tried on a human hair wig, I could believe how comfortable it was." At Daniel Alain, we recognize the importance of the materials we use to make the wig cap, and use the finest Swiss lace that is kind to the most sensitive skin.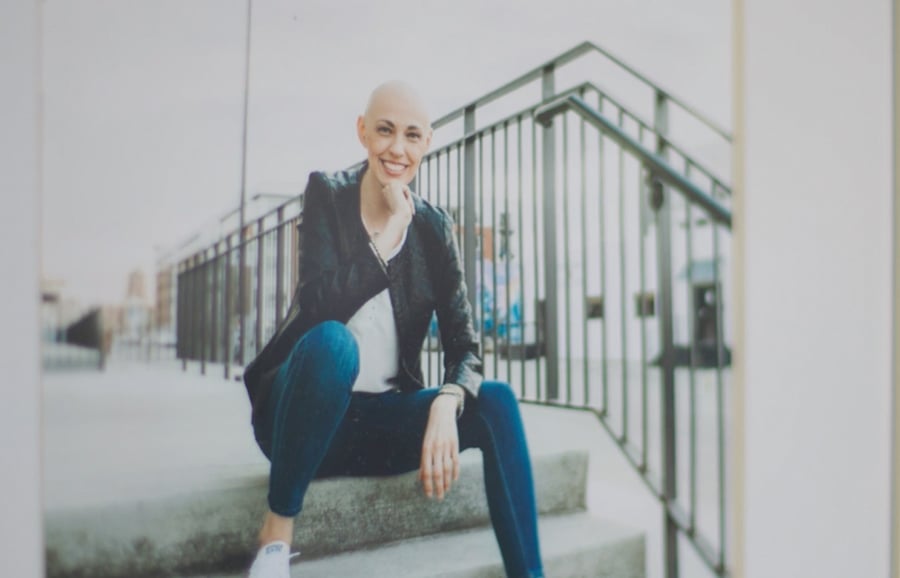 "I had a lot of skin issues during my chemotherapy," explains Lyndi. "My scalp became extremely sensitive and my skin was so delicate. However, if I could pick one self-care item that helped me on this entire cancer journey, it wouldn't be comfy pajamas, or coloring books, or those little mints to help with nausea. It would be my wig," she says. "My wig always made me feel healthy and good."
---
Human hair wigs are versatile
Another advantage that makes a human hair wig a good investment, is the ability to cut, color and style it in the same way as your natural hair. While synthetic wigs cannot be changed from their preset style, you can use a human hair wig to create any look that matches your personal preferences and style.
Having control over how her wigs look was a transformative experience for Lyndi. "One of the biggest things I needed to get through chemo was to feel like myself," she explains. "To be able to put on my wig and curl it, style it, color it, or do any of the normal things I'd be able to do at a hair salon, made the whole journey so much easier."
At Daniel Alain, our human hair wigs can be styled in exactly the same way as bio hair. While you may not always feel like styling your hairpiece, if you are going to use a curling wand to create beachy waves, we recommend keeping the temperature below 350 degrees and to always use a heat protectant.
---
Human hair wigs have a long lifespan
While lower-quality human hair wigs and synthetic options may quickly succumb to the wear and tear of daily use and will need to be replaced every few months, premium human hair wigs have a much longer lifespan. At Daniel Alain, our wigs will last between two and four years with proper care and maintenance, and often even longer. While one of our pieces may cost more at the outset, it is likely to save you money in the long run by not needing to be regularly replaced.
Lyndi's first Follea purchase was four years ago and says, "the investment is so worth it. The quality is incredible and I don't really see a difference from the day I first purchased my wig to today."
---
Human hair wigs can provide a sense of normalcy in your cancer journey
If you're facing the challenging prospect of losing your hair during chemotherapy, you may be yearning for a little piece of normalcy in the midst of the turmoil. For Lyndi, losing her hair was a visible reminder of what she was going through. Putting on her wig, "I came back to life!" she exclaims. "My wig became my superpower while I was going through chemo and fighting cancer.
But it's not just about hiding the hair loss. "Wearing my wig made me feel confident. I was an inpatient cancer patient, always in the hospital. And while I didn't need to wear a wig or even hide my disease, when I put it on, it made me feel normal. It made me feel strong."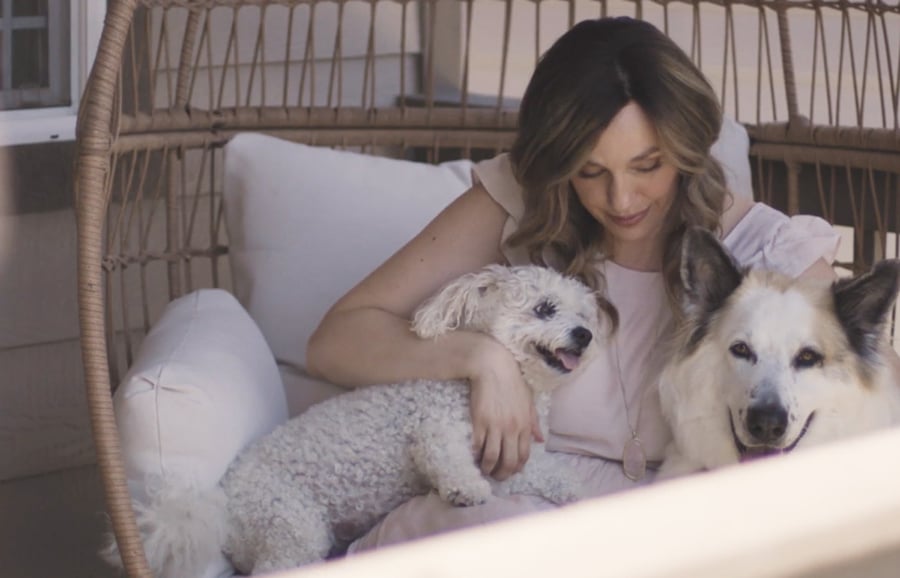 The right wig can do more than restore your appearance - it can play a vital role in reclaiming your identity through the challenges you might be facing. "And now that I'm through my cancer journey and don't need to wear my Follea all the time, it's still my superpower," smiles Lyndi. "When I put it on, I feel good. And when I feel good I can do anything!"
---
Disadvantages of human hair wigs
As with any significant purchase, investing in a high-quality human hair wig like Follea by Daniel Alain, can come with a few drawbacks that are important to consider.
One of the primary concerns is the financial aspect. High-quality human hair wigs simply cost more than lower-quality options or synthetic wigs. However, it's essential to weigh this cost against the benefits they offer in terms of natural appearance, comfort, and longevity. For some people, like Lyndi, the investment is well worth the boost in confidence and sense of normalcy they provide throughout a cancer journey.
"Going through chemo," explains Lyndi, "the last thing I wanted to worry about was whether the hair would hold up, what the wig was going to look like, or whether it was going to withstand all my appointments. Knowing that I was buying a high-quality piece that was going to stand the test of time was really a no-brainer for me and made my decision to pick a high-quality human hair wig so easy."
Another aspect to keep in mind is the learning curve that comes with wearing and maintaining a human hair wig. Though not complicated, adjusting to a new routine of caring for the wig and learning to style it, may take some time. But, as Lyndi herself discovered, with practice and a bit of patience, it can become as natural as any other daily routine.
"When I first got my Follea wig, of course I was worried about how to put it on, or whether people would notice. It was a challenge at first, and if you're going through cancer or chemo, you already have so much on your plate. But before you know it, it will become a natural part of who you are."
"Every time you're putting that wig on, you're bringing yourself back to life."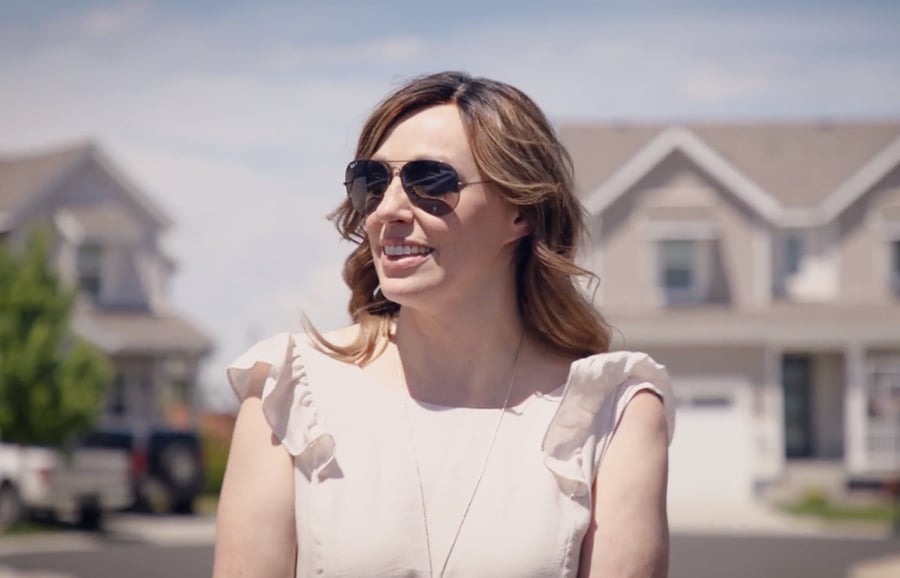 ---
Am I ready to explore Follea human hair wigs by Daniel Alain?
Facing the prospect of losing your hair through chemotherapy treatments can be an emotional and traumatic experience. The fear of losing your hair and the uncertainty of how to maintain a sense of normalcy during treatment may leave you feeling vulnerable and anxious.
Here, we have explored the value of a high-quality human hair wig, and how they may help you navigate your current situation by offering the most natural look, being comfortable and versatile, and by providing a much-needed sense of normalcy.
Whether you're facing chemotherapy yourself, or supporting a loved one through their battle, investing in a wig that matches your needs and preferences can be an important decision to make. If you're interested in seeing if a Follea wig is the right fit for you, please don't hesitate to reach out and book an appointment for a free, private consultation with one of our experienced consultants. Please remember that you are not alone, and we would be honored to guide you on a path towards healing, growth, and a renewed sense of self.