The Best Breathable and Lightweight Wigs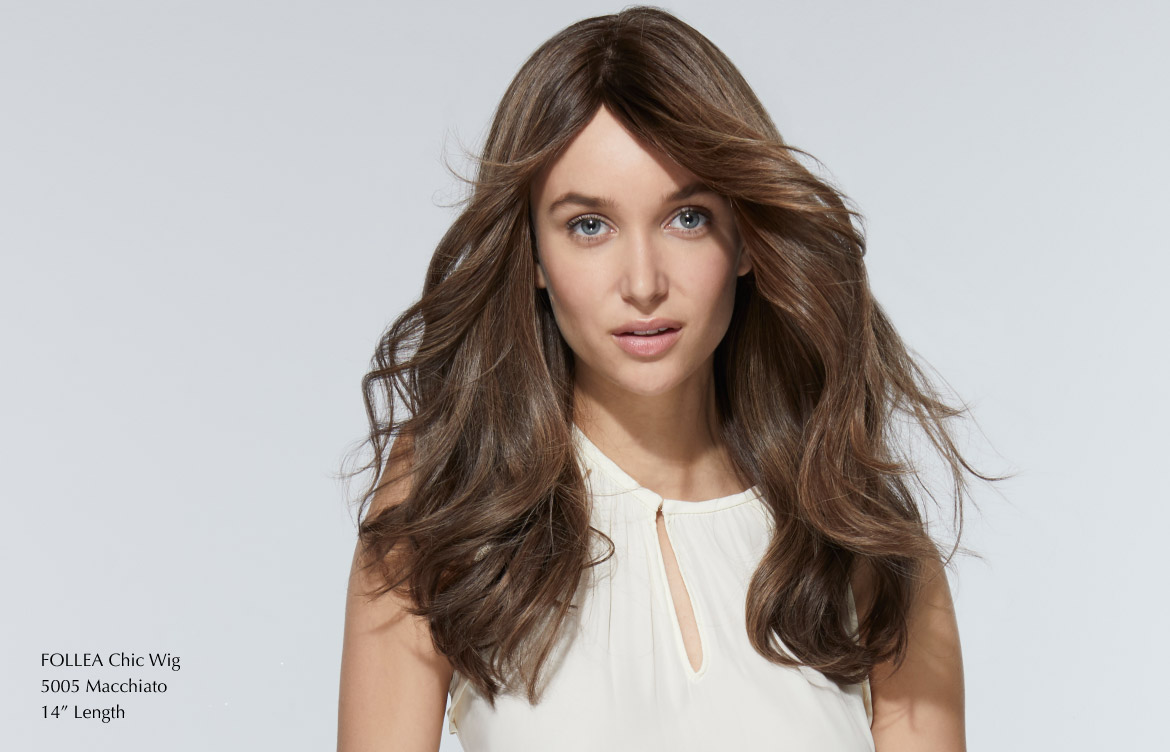 the best breathable and lightweight wigs
When it comes to wigs, breathability is a must. Not just during a painstakingly hot July summer, but all year round.
Unlike our natural hair, wigs cannot release heat and moisture like our scalps. Instead, most pieces trap heat and perspiration, resulting in an itchy, sweaty mess. Breathable wigs are purposefully designed to allow air to circulate more freely, keeping the scalp cooler and more comfortable no matter the weather.
Human hair wigs are traditionally heavier than their synthetic counterparts. But Daniel Alain's breathable human hair wigs combine envy-worthy strands with a light and airy cap construction to create pieces that are as comfortable as they are beautiful.
Keep reading to discover the distinct features that make wearing one of Daniel Alain's premium Follea wigs a breeze.
---
our line of breathable human hair wigs
A good wig will fool even the sharpest eye. But a great, realistic wig will fool even you. Our ultra-lightweight, breathable human hair wigs will do just that.
The secret to these wigs' breathability lies in their caps. Unlike traditional machine wefts, our hand-tied wefts are individually knotted at the base to create a breathable wig cap that's not only comfortable but also incredibly light. Because the hair is hand-tied, each strand moves freely, giving our wigs a truly lifelike look and feel.
Buh-bye heavy, sweaty, itchy wigs! Hello lightweight, breathable, fabulous, comfortable, wigs you'll forget you're wearing.
But perhaps the piece de resistance of our breathable human hair wigs is the hair itself. Unlike synthetic hair, which is made from plastic fibers, our high-quality human hair is sourced from the world's only private reserve of premium European Remy strands. The resulting wigs are strong, lustrous, and oh-so breezy.
Every single one of the breathable wigs in our luxe collection has been specially hand-crafted to perfection, giving you a gorgeous, comfortable, breathable wig you can wear all year long.
So, shall we meet the ladies?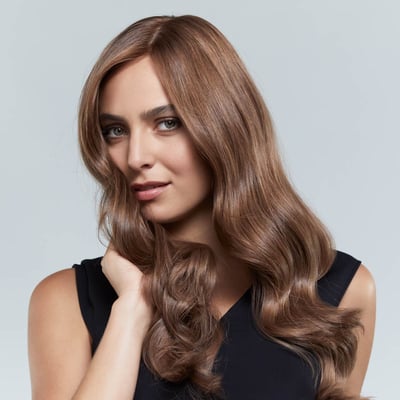 GRANDEUR WIG
For those who want a little extra drama and luxury, Grandeur is your girl. With her cascading tresses and face-framing layers, she's 16 inches of premium, private reserve European perfection.

But don't let her good looks fool you, this breathable wig is as comfortable as they come with hand-tied knots and a single, monofilament lace front. And because she's human hair, you can style the wig any way you want—just be sure to use a heat protectant to keep her strands looking shiny and new.
Feel your grandest with Grandeur.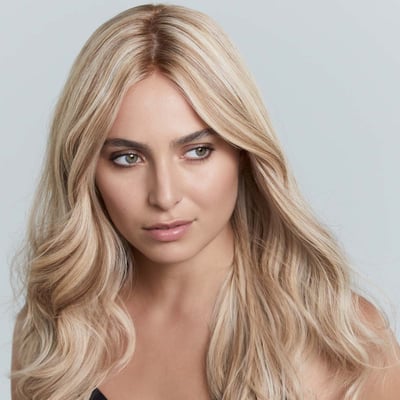 CHIC WIG
If you're looking for a style that's as fine as you are, Chic is your girl. This classic style has been given a modern update with silky strands and a natural sheen that looks like it was pulled straight off of the red carpet.

But what makes this wig truly special is its construction. Chic's monofilament top and lace front means that she looks like your own hair, no matter how you style her. And with hand-tied wefts, she's as comfortable to wear as she is chic.
Get the red-carpet treatment with Chic.
STYLE WIG
For those who want a little bit of everything, Style is one of the best breathable human hair wigs for you. With multiple lengths and colors to choose from, you can customize this wig to be as unique as you are—whether that's rocking a platinum blonde long bob or a full mane of fiery red.

But no matter which style you choose, you'll always get a handmade cap with hand-tied wefts, a natural lace front, and a monofilament top. So no matter how you wear Style, she'll always feel as cool as she looks.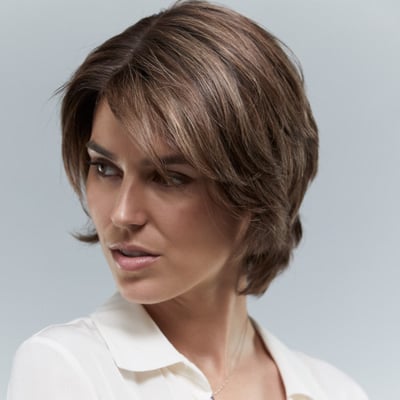 PIXIE WIG
This short and sweet style is not only lightweight and comfortable but also totally breathable. The secret to this wig's cool factor? A 50% hand-tied breathable wig cap with a small lace front. This means that each individual strand on the top of this knockout piece is knotted by hand for a feathery, natural look.
The rest of the cap is machine-sewn for durability and breathability, giving you the best of both worlds: a cute style that won't weigh you down.
Flaunt your inner fashionista with Pixie.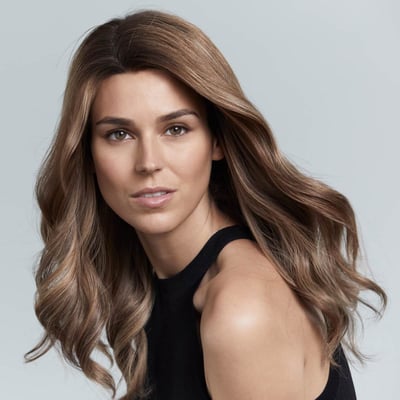 RENÉ WIG
Ready to take your style up a notch? Then you need René. This elegant style may not be our lightest wig but she's definitely our most affordable one you can buy.

Made with our signature blend of World Select Hair, René offers the same exquisite, high-end look and feel of human hair without the hefty price tag.
Unlike the ultra-silkiness of our European hair wigs, this piece offers maximum volume and body that's sure to turn heads.
Get the royal treatment with René.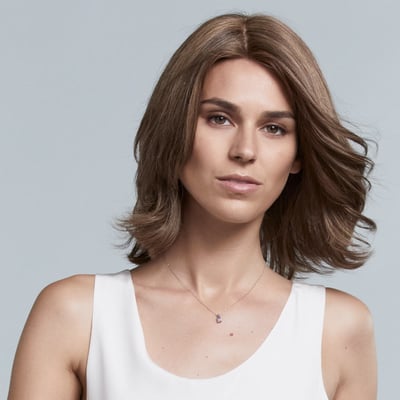 GRIPPER ACTIF WIG
This wig was designed for women with total hair loss or an active lifestyle—think athletes, busy moms, or anyone who wants a little extra security.
The 50% hand-tied cap is lined with a silicone perimeter that grips your scalp and the heaviness of the machine-wefted back is the extra security you need to keep your wig in place, no matter how much you move.
But even with all of that grip, this wig is still breathable thanks to a hand-tied monofilament top. So you can rest assured that your wig will stay put and comfortable all day long.
Take on the world with Gripper Actif.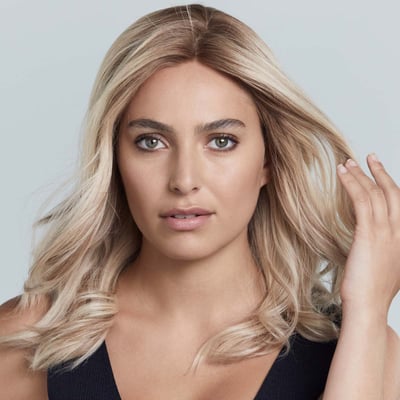 GRIPPER LITE WIG
Easily our best breathable wig, Gripper Lite has been designed for those with an active lifestyle or dealing with total hair loss. The 100% hand-tied cap is lined with a silicone perimeter that helps the wig—and its silky, smooth 100% European hair—stay in place, even during high-impact activities.
And if you need some extra help staying cool on a hot day, this breathable wig cap lets you through your new hair up in a ponytail or bun without revealing any telltale wig lines.
Stay breezy with the Gripper Lite.
---
ready to ease into the most breathable lace front wigs available?
You don't want to shell out your hard-earned money for a wig only to hate wearing it. That's why Daniel Alain offers a variety of breathable lace front wigs that are not only comfortable but oh-so-stylish.
Our premium pieces are made from 100% European human hair that's sourced from the world's largest (and only) private reserve. This ensures that your wig will be of the highest quality, made from the top 10% of hair available in the world.
But it's not just the quality of the hair that makes our wigs so special. Each wig is handmade with the utmost care and attention to detail, resulting in a piece that's both beautiful and comfortable to wear. The hand-tied breathable wig cap and unsurpassed craftsmanship mean that your wig will look and feel just like your own hair—only better.
Don't settle for a sweaty scalp. Browse our collection of breathable human hair wigs today and discover why Daniel Alain is THE best source for breathable wigs.

Still not sure which wig is right for you? No problem. We offer personal consultations to help narrow down your options and find the perfect wig for your needs. Schedule a consultation today and take one step closer to embracing your ideal hair.
---
your best breathable & lightweight HAIR Wig Awaits at Daniel Alain
Book a Free Consultation with One of Our Wig Stylists
---
Frequently Asked Questions
What Makes a Wig Breathable?
A breathable wig is one that allows air to circulate through the cap, preventing your scalp from getting sweaty and uncomfortable. Typically, this is done through a hand-tied cap construction that leaves room for air to flow in and out.
What Type of Wig is the Coolest?
Lace front, human hair wigs with a hand-tied cap are by far the coolest, most breathable wigs. The cap construction is designed specifically to allow air in and the high-quality, silky human hair won't trap heat like synthetic wigs can.
These kinds of wigs are ideal for hot weather or for anyone who wants to avoid a sweaty scalp year round.
What is the Most Comfortable Wig to Wear?
By far the best women's wig is one with a hand-tied cap. This type of wig has great airflow and lots of circulation.
The cap construction is also very lightweight and comfortable to wear, making it a great option for people who are new to wig wearing or anyone who wants to avoid a heavy, bulky wig.
Do Wigs Suffocate Your Hair?
No, wigs do not suffocate your hair. In fact, many people find that wearing a wig can actually help to protect their natural hair as it provides a barrier from the sun and wind.
Wigs also allow you to experiment with different styles without damaging your hair, so you can switch up your look as often as you like without worrying about breakage or drying strands.
Can You Sweat with a Wig On?
Yes—especially if your wig is not breathable. When you sweat in a 100% machine wefted cap, the moisture can get trapped under your wig and cause your scalp to become irritated.
This is why it's so important to choose a breathable wig, like one with a hand-tied cap. They are the best breathable wigs and will help you to avoid a sweaty, uncomfortable scalp (while still enjoying all the perks of having a gorgeous head of hair).
How Do You Wear a Wig Without Getting Hot?
While high-quality breathable human hair wigs allow you to through your hair up into a ponytail or bun without accidentally revealing the wefts, there are a few things you can do to beat the heat:
Avoid styling tools
Use a wig-friendly anti-humidity spray
Wear your hair in an updo
Use a no-sweat wig liner underneath
Should You Wear a Wig Cap Under Your Wig?
Wig caps can help to keep your wig in place and can also help to absorb sweat and oil. However, they are not necessary to wear all the time—especially if you invest in a high-quality breathable wig.
It's really a matter of preference. Try wearing it with and without a cap and see which one you like more. At Daniel Alain, we offer free Fit Kits that allow you to try on different styles and sizes from the comfort of your own home.
What Kind of Wigs are Best for Summer?
Breathable lace front wigs are the best wigs for those spicy summer months. You can wear your hair in any style without worrying about your scalp getting sweaty, and the lace front will give you a natural-looking hairline.
Plus, the hand-tied construction will allow air to circulate through the wig, keeping you cool and comfortable no matter how high the temperatures get.
What Kind of Wigs are Best for Humid Climates?
When the air outside is hot and sticky, you want a wig that won't make your scalp feel the same way. The best breathable wigs for humid climates are ones with a hand-tied cap and a lace front. These pieces will promote air circulation necessary to combat moisture while still providing a natural-looking hairline.
How Do You Keep Your Wig From Overheating?
There are a few things you can do to keep your wig from overheating:
Choose a breathable wig with a hand-tied cap
Wear your hair in an updo
Use a no-sweat wig liner to absorb excess moisture
Avoid using hot styling tools
Spritz your wig with a setting spray or anti-humidity spray
With these tips, you can enjoy wearing your wig all summer long.
Can You Wear a Wig Everyday?
Yes, you can wear a wig every day. Just make sure to take a break in the evenings. Sleeping in a wig will result in tangling, matting and shedding. So store your new hair on a stand or mannequin head and give your scalp a breather while you sleep.
What Are the Different Types of Human Hair Wigs?
Believe it or not, there are many different types of human hair that can be used in wigs. Let's dive into each type and the unique benefits they offer.
European Hair
The most premium and rare type of human hair available, European hair is often considered the holy grail of wig hair. It's incredibly soft and silky with a natural shine, making it the perfect choice for those who want a wig that looks and feels like their own hair. However, it is also the most expensive.
Indian Hair
Where European hair is more silky and smooth, Indian hair offers more texture and volume. It's a great choice for those who want a wig with body and movement. Indian hair is also very strong and durable, making it good for longevity.
Asian Hair
Asian hair is similar to Indian hair in that it offers a lot of volume and texture. However, many manufactures participate in unsavory sourcing practices like collecting hair from the drain or on the floor in public places. So be wary of where your Asian hair wig is coming from.
Virgin Hair
Long considered to be the epitome of beautiful hair in the wig world, virgin hair is almost impossible to find. Most people have exposed their hair to dyes or other chemical treatments in some way, which means that it is no longer "virgin." In order to be considered virgin hair, the strands must come from a single donor and can never have been dyed, chemically treated or heat styled in any way.
Remy Hair
Unlike other hair types that are based on location, Remy hair refers to the way the strands have been collected. Remy hair is the highest quality human hair because the strands are cut with the cuticles all facing in the same direction. This ensures that your wig will be soft, silky and free of tangles.
---
Download our wig buying guide