Living With Androgenetic Alopecia - Jenn's Success Story | Daniel Alain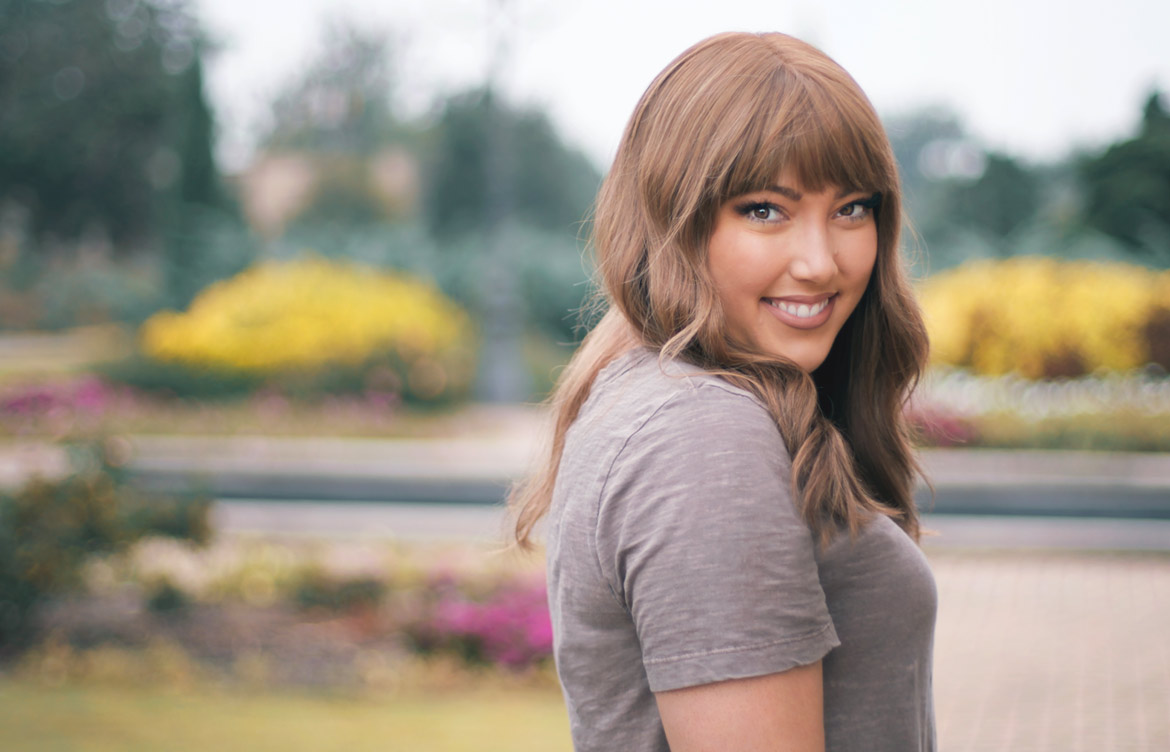 Hair loss is likely to affect an estimated 50% of all women at some point in their lives. We know it can be a devastating experience, leaving many women feeling isolated and alone in their struggle.
Here at Daniel Alain, we work with women every day to help them find their inner strength, regain their confidence, and enjoy living fully again.
Today we're sharing Jenn's story. If you've been experiencing the overwhelming emotions that often accompany hair loss, we can assure you, you're not alone. Jenn felt like she was losing her identity as she was losing her hair. While it affected all areas of her life for a very long time, she was eventually able to reclaim control. By reading Jenn's story we hope you realize it's possible to get a handle on a situation that may seem beyond your reach.
"Take control of your hair loss before your hair loss takes control of you."
---
Alopecia controlled every aspect of my life

Growing up, Jenn Brown was the life and soul of the party. She enjoyed nights out and socializing with friends like any other confident, bubbly young woman. With an easy-going personality and brilliant smile, Jenn was everyone's friend and relished in her joyful, happy life. All that changed, however, as she entered her early 20s. Jenn had always had thin hair growing up, but it wasn't something that affected her self-confidence.
Until it did.
"I didn't win the [genetic] hair lottery," says Jenn. "Then, in my early 20's I got really sick, my nutrition was poor and I was on some medications that caused my hair to fall out and become brittle." Jenn was diagnosed with androgenetic alopecia and as the strands of hair fell from her head, her self-esteem plummeted. She no longer recognized herself.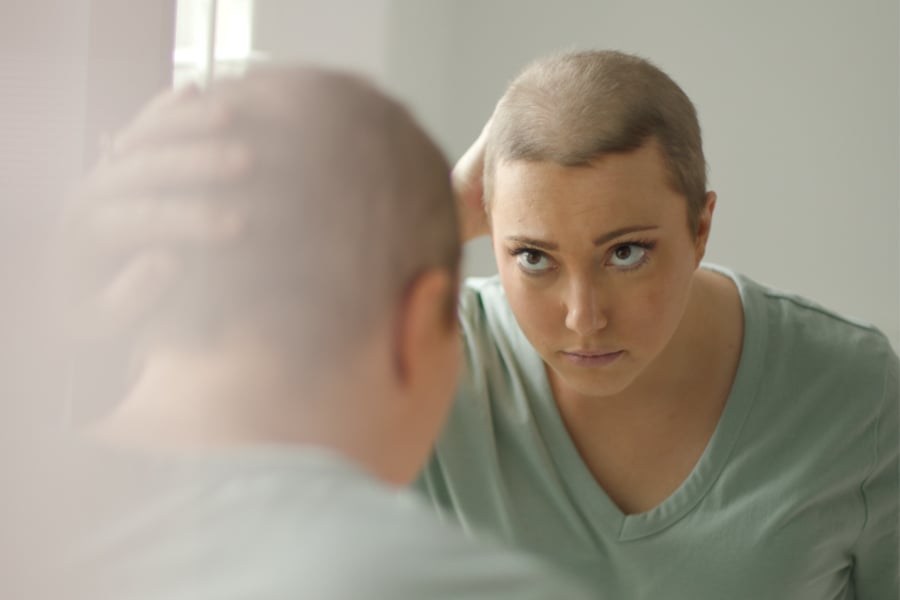 "Piece by piece it took bits of my confidence away from me until I was a shell of a person."
What followed was almost eight years dedicated to secretly trying to hide the hair loss she felt she had no control over. Jenn declined to be in photos, didn't join her friends on the fun nights out she had once enjoyed, avoided overhead lighting that accentuated her thinning hair, and hid beneath baseball caps.
It was a daily, weekly, yearly battle to detract attention from her head and in the process, she became isolated and lonely. "It was like I was imprisoned by my hair loss." Jenn's hair loss reality had become a deep, dark secret that seemed to control every aspect of her life.
Jenn explored wearing hair during her early 20s and she spent an unsuccessful and disappointing year wearing synthetic wigs that were obvious, uncomfortable, and unnatural. "Everyone around me knew [I was wearing a wig]," Jenn concedes. "I never felt confident in it. It looked nothing like my natural hair. It was bulky, hot, and itchy." She soon ditched the synthetic wigs because even her own thinning head of hair was a better alternative.
By her late 20s, Jenn was desperate to find a way to deal with her hair loss once and for all. "[Hair loss] had chipped away at my soul. I knew I deserved more. I knew I deserved to love myself."
Turning to social media to research hair loss, Jenn was surprised to find a buzzing, online community of 'hair loss sisters': beautiful, vibrant women openly sharing their hair loss stories and solutions. Discovering this online community helped Jenn realize she wasn't alone in her struggle and watching these women embrace their lives undefined by hair loss was a moment of clarity.
For Jenn, seeing these beautiful women confidently sharing their hair loss stories with the world, was an eye-opener. Their self-confidence seemed so genuine that it radiated from deep within them. And when Jenn started noticing the women wearing human hair wigs that looked and moved in a way that was entirely natural, she was amazed.
These wigs were nothing like the ugly synthetic wigs she has worn years prior. These were 100% human hair, handcrafted, premium quality wigs. "I had never seen a wig that looked realistic," she recalls, "I didn't even know real human hair wigs were even a thing!" Jenn knew she needed to get in on the action.
Despite some initial apprehension owing to her poor experience with synthetic wigs, she made the decision to order a human hair Follea wig by Daniel Alain. While the synthetic wigs Jenn had previously worn were low quality and poorly fitting, the Follea wig was handmade with expert craftsmanship, using the finest materials. Jenn worked with the team at Daniel Alain to ensure the wig she bought fit her perfectly and was the color, length, and style she wanted.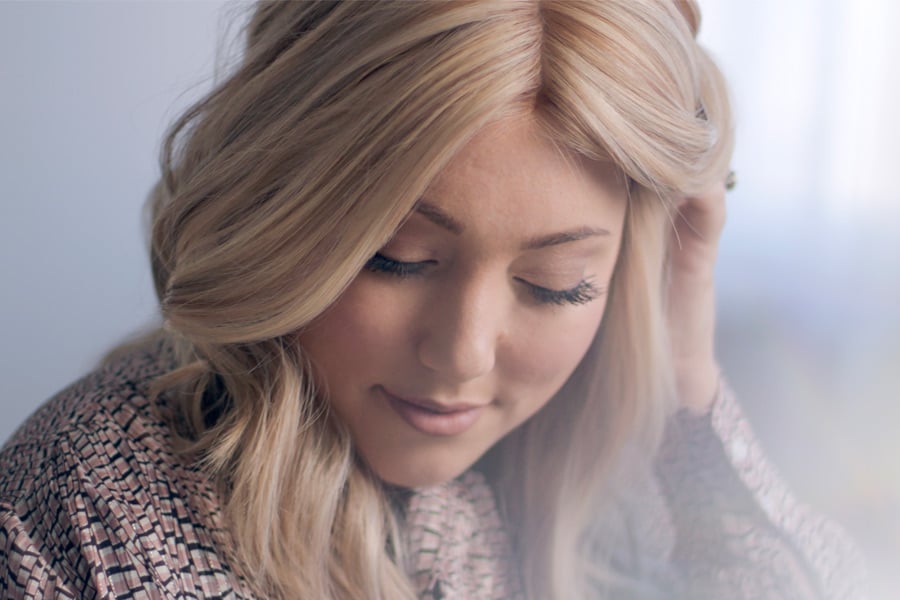 "The first time I tried on a Follea wig I was HOOKED. I was shocked by how realistic it was. It looked like the hair was growing directly from my head, I was amazed…I never thought I'd see myself with a full head of hair."
By wearing her Follea wig, Jenn finally felt like she was taking control of her hair loss. After a decade of pain and struggle, she began to feel confident again. She rediscovered her inner beauty and self-worth. "It started on the inside and exploded out." Jenn began to love herself again.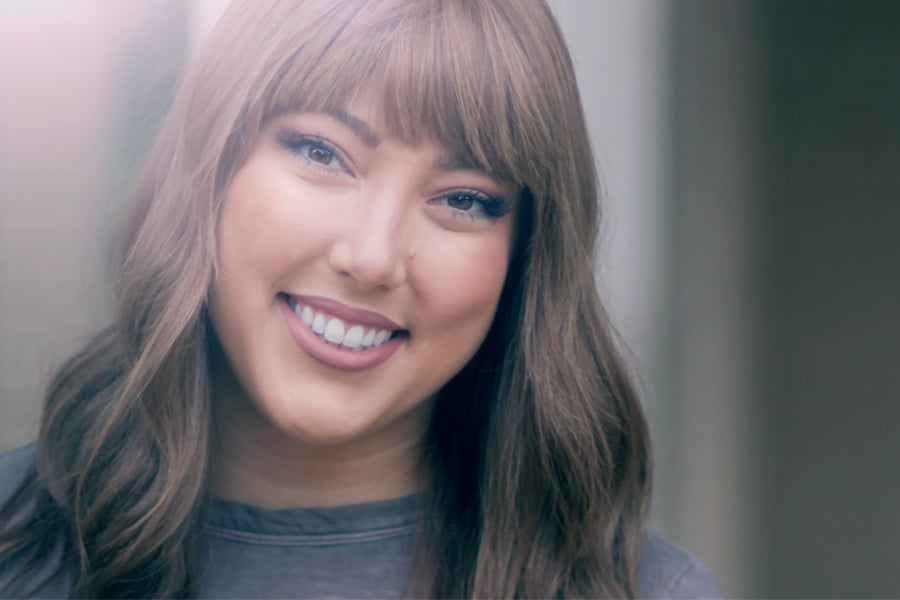 Taking control of her hair loss has made an impact on all aspects of her life, and in particular, motherhood. "I'm showing my daughter what a strong, confident woman looks like, instead of a woman who hides behind her insecurities. I'm so proud of myself and how far I've come in that journey."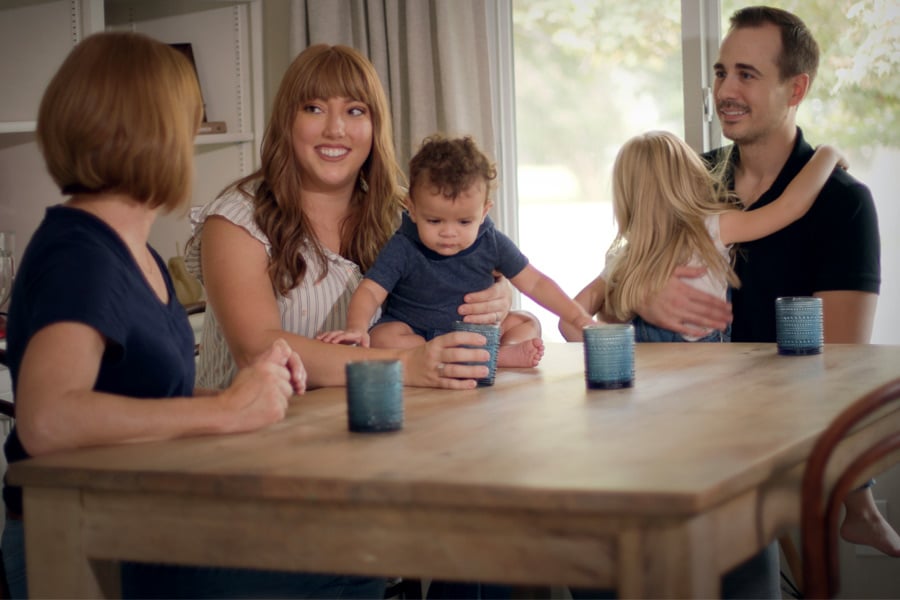 Wearing wigs has also given Jenn the confidence to do what had previously felt impossible – to share her hair loss story openly with others. These days, Jenn is a passionate 'hair loss sister' who enthusiastically shares her story and wig-wearing tips with a large online following. She realized that by being vulnerable about her own hair loss, she can help other women who are in a similar situation. And helping others inspires her in return.
---
Hair loss has fueled my zest for life
If, like Jenn, you've been experiencing hair loss, you may also be feeling anxious, stressed, insecure, embarrassed, or all of the above. You may be wondering what your next steps might look like, whether you're ready for a wig or topper, or whether it's even the right time for you to start exploring alternative hair. We understand this can seem like an overwhelming and confusing experience.
Jenn's life changed when she took control of a situation that had been controlling her for so long and she has been embracing the joy ever since. Stories like Jenn's show us that hair loss doesn't have to be the end of the story – it can be the beginning of the adventure. She isn't alone in rediscovering herself through her hair loss journey; we are proud to be part of a community of women who are open to sharing their hair loss stories.
No matter what path you take through your hair loss experience, you are certainly not doing it alone. Our experienced and empathetic team of consultants is ready to guide you through your own hair loss journey when you feel ready.
Read more real-life journey stories from our customers and discover their path to success.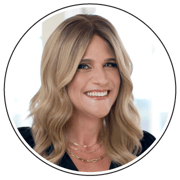 Barb Betts
Hashimoto's &
Androgenetic Alopecia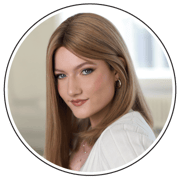 Elyssa Joy
Trichotillomania