Dealing With Postpartum Hair Loss - Mirna's Success Story | Daniel Alain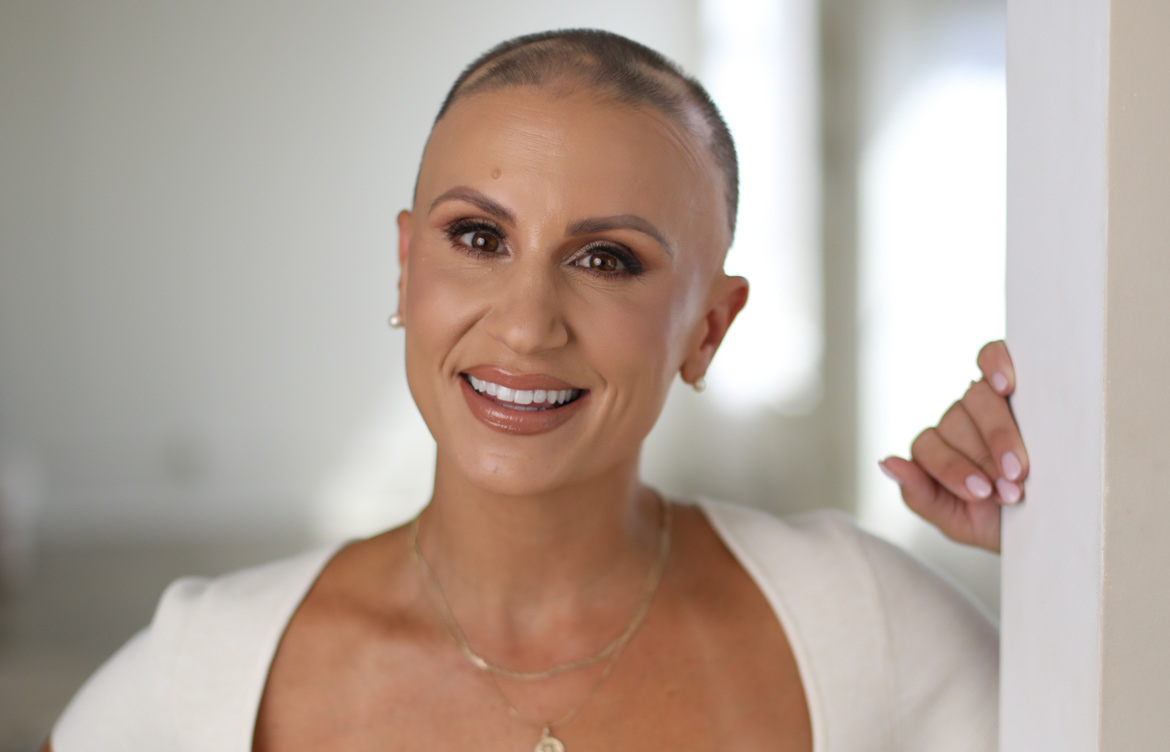 Postpartum hair loss, caused by hormone changes during and after pregnancy, is common and considered a normal part of pregnancy. Most people will experience regrowth after giving birth, but some will notice that their hair is much thinner than before. Losing an excessive amount of hair can lead to feelings of shame and embarrassment and some people may try to hide their thinning hair or bald patches. Feeling self-conscious about hair loss may even cause isolation and loneliness, especially if social habits become affected. Declining invitations or avoiding other people more than before can ignite a desperate search for hair loss solutions and for a way to experience life fully again.
At Daniel Alain, we know how traumatic hair loss can be. We've spent over 20 years crafting alternative hair solutions and working with women to help them feel confident and beautiful again. We've encountered countless women at all stages of life and have listened to and learned from their hair loss experiences.
Today we have the honor of sharing Mirna's story. Mirna lived with her all-consuming hair loss secret until she no longer recognized herself. By reading Mirna's story, you will learn that letting go of the secrets that are holding you back, accepting your situation, and being open to a new normal, can set you free.
---
Alopecia took my identity without my permission
When Mirna's hair first started to fall out, she had no idea of the enormous uphill journey that would lie ahead. Usually a strong, confident person with a positive outlook on life and the ability to take every hurdle in her stride, her hair loss knocked her sideways and challenged her own self-belief.
Mirna's hair loss began as an alopecia spot at the nape of her neck that appeared during pregnancy. Over the next few months, she developed an increasing number of bald spots which expanded rapidly in size. As her hair loss progressed, Mirna became embarrassed, sad, and uncertain. Her sunny disposition was in shatters and replaced with feelings of hopelessness, her self-esteem at an all-time low.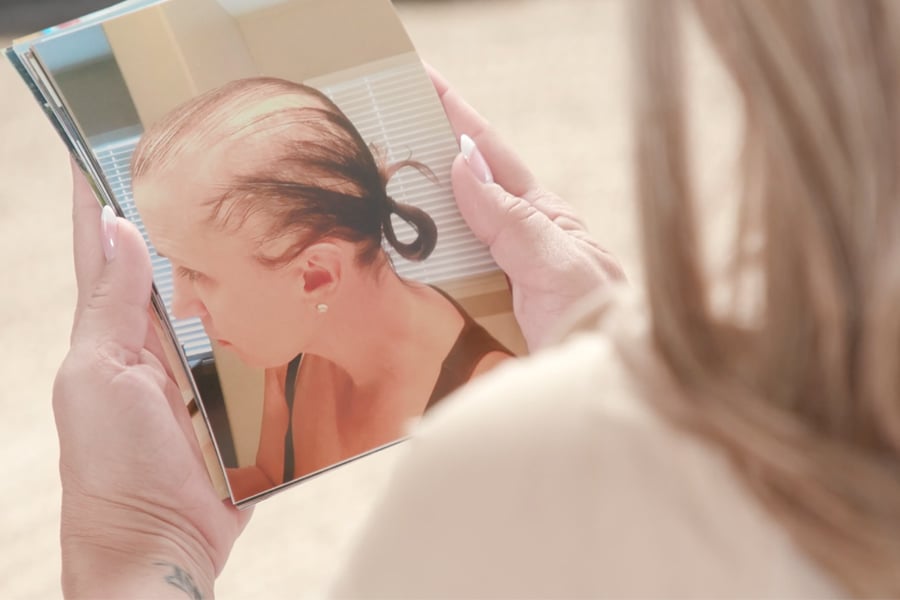 "I lost my own identity. I didn't know who I was at that time…my hair loss was consuming my every thought."
Like many people experiencing hair loss, Mirna initially took to hiding it under hats, teasing her hair so that it would appear fuller, and avoiding situations where she would be around other people. She tried hiding the bald spots with root spray and used clip-in hair extensions until eventually there was nothing left for the extensions to clip on to.
"I didn't want anyone to find out I was losing my hair. It made it very difficult for me to be my normal, outgoing self. I was very secretive." Mirna avoided being in photos with her children, didn't date her husband, and didn't want to go anywhere she couldn't wear her hat.
Hair loss in women is not widely talked about and Mirna felt under pressure to hide her situation. She was living with a secret that was increasingly difficult to control. Choosing to confide in only her husband and parents, she became isolated and didn't participate in the usual activities of a mom with a busy life and two small children. "I lost control. I lost myself."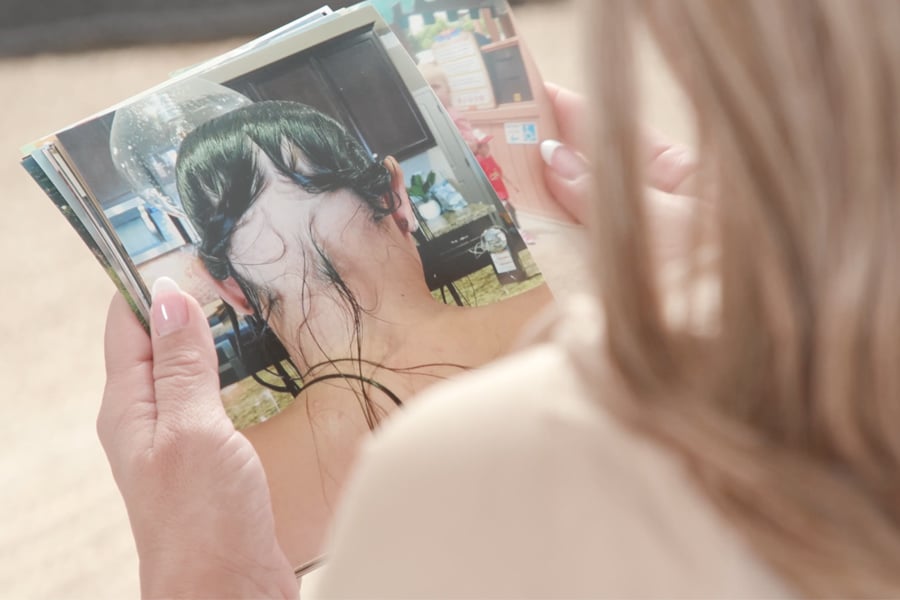 Desperate for a solution, she eventually visited an alopecia specialist who treated her with a series of intense and painful steroid injections to her head. The treatment consisted of 40-50 injections into her scalp every six weeks. With no guarantees it would work, Mirna sat through the treatments for months until the specialist was frank: "[she told me] even if I did see results, I would most likely need to continue with the treatment plan for the rest of my life in order to maintain my hair."
After seeking opinions from multiple doctors and specialists, Mirna realized she needed to protect herself from the rollercoaster of emotions that comes with the growth/loss cycle of alopecia, so she abandoned the idea that her hair might one day fully grow back.
Wanting to reclaim the control that alopecia had taken from her and feel confident again, Mirna began to research alternative hair. "I wasn't going to pursue medications anymore. I wasn't willing to put chemicals in my body without a guarantee [they would work]. My next focus was figuring out how to wear wigs."
"Wigs became my beacon of hope."
While desperation led Mirna to make some bad wig choices, she eventually discovered Follea wigs by Daniel Alain, and from the moment she first put hers on, she began to feel like herself again. "The movement [of my Follea] was so different to other pieces I had worn. And the front hairline is a game-changer."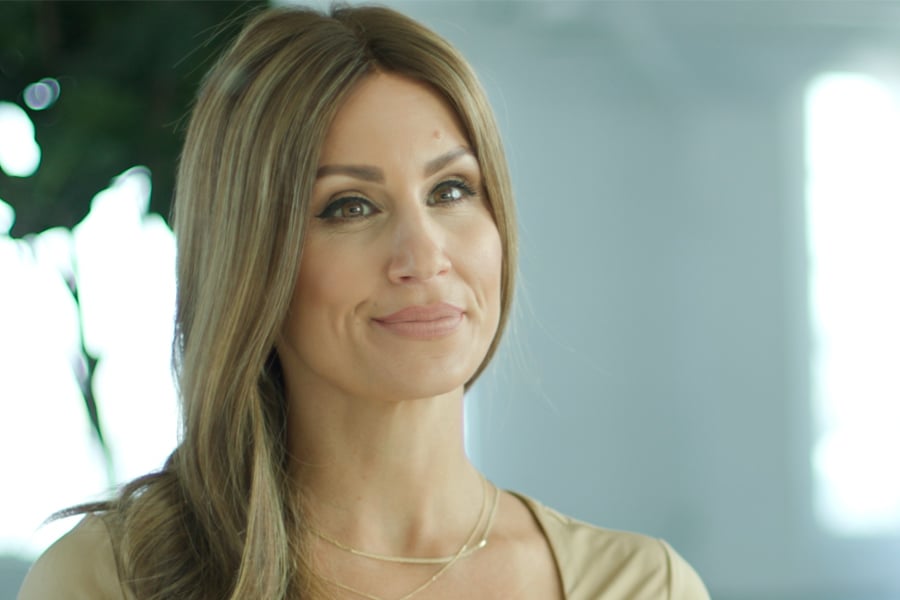 Mirna's wig made her feel beautiful and more like her true self. Her inner confidence began to shine through once more and she was able to accept herself and what she saw in the mirror.
Having lived with her private shame and embarrassment of her hair loss for so long, Mirna knew she wanted to be open about her wig-wearing. "I no longer wanted to live with a secret, so I told everyone I was wearing a wig. I wanted to relieve myself of living a secret life." The response she received from online friends and family was overwhelmingly positive.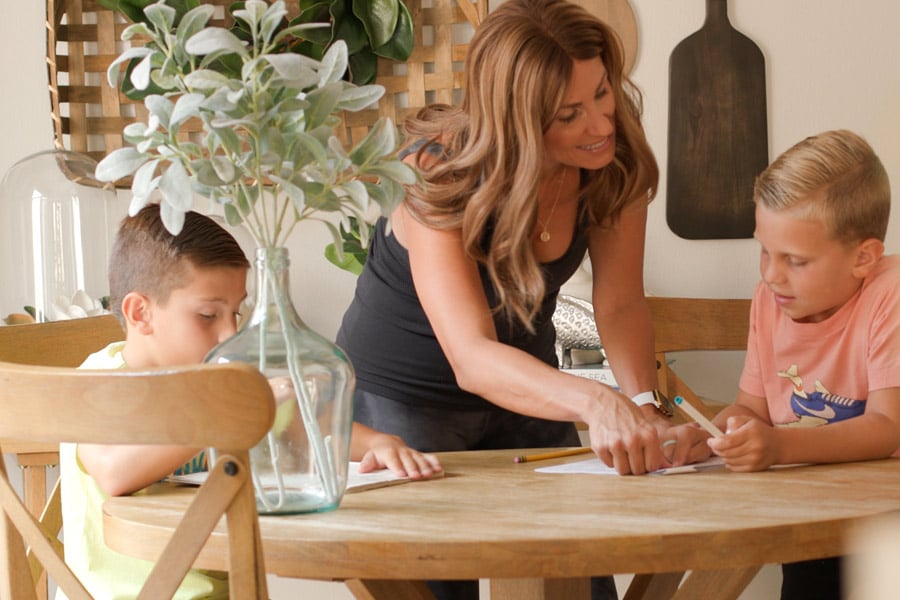 Realizing a passion for normalizing hair loss and wig-wearing, Mirna started her Instagram account where she shares her story, vents about her past feelings of loss and shame, documents her alopecia cycles, and connects with other women on a similar path. "I never intended to share my secret hair loss, but it feels therapeutic to receive messages from other women going through the same experience."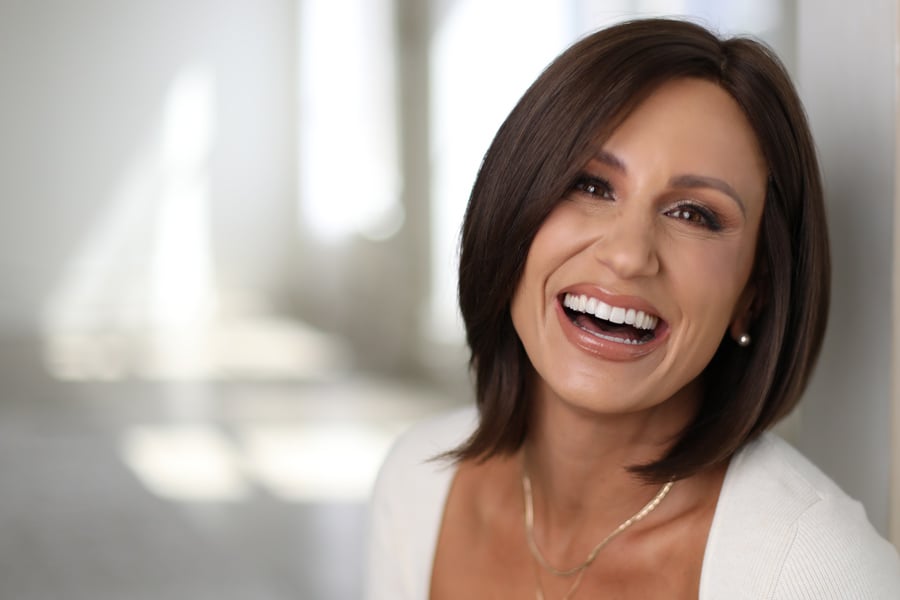 Mirna delights in switching up her wigs and wears different colors and styles from one day to the next. There's nothing a wig doesn't allow her to do; she confidently wears her wig to the gym and even on rollercoasters. Mirna wants to make wig-wearing fun and is an example of strength to the women that follow her. "When you're going through hair loss you feel very alone. When you're hiding it, you don't feel like yourself. You don't feel natural."
For Mirna, accepting her alopecia and opening up about wearing wigs, was the start of a journey of self-discovery that has also given so much to others along the way.
---
There's beauty in finding yourself and standing out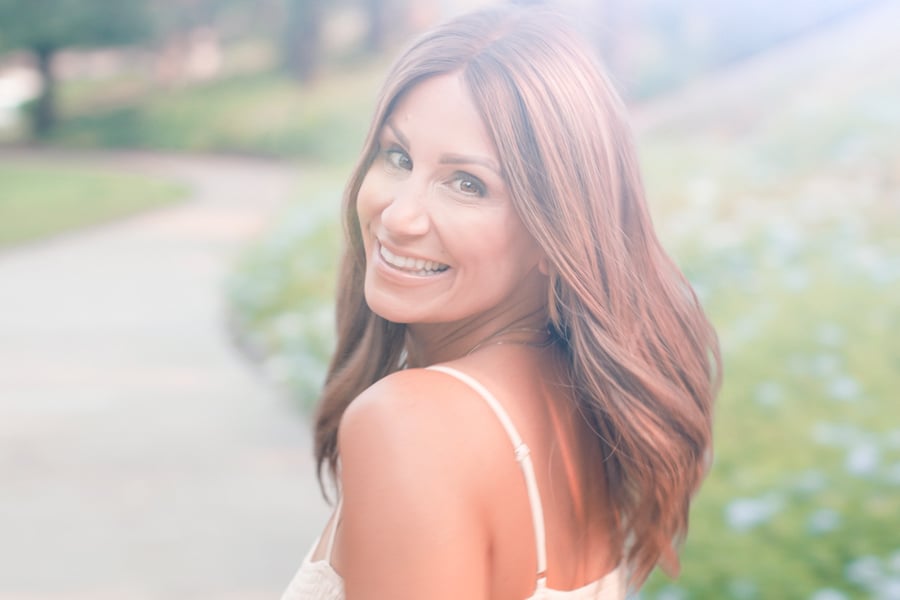 While Mirna spent a long time hiding her secret hair loss, accepting her condition and being open to a new normal became a liberating experience. By wearing her wig, Mirna released herself from the secret she had been holding in thereby gaining strength and confidence. Mirna now chooses to channel that energy into uplifting and inspiring others.
We are proud to share stories like Mirna's and we invite you to explore more inspiring stories from women going through their own hair loss journeys.
If you feel ready to take the first steps in your own hair loss journey, we would be honored to guide you. Our consultants are ready to assist you through the process.
Discover more real-life customer journey stories and how they found their success.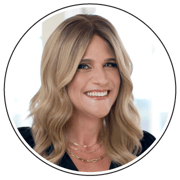 Barb Betts
Hashimoto's &
Androgenetic Alopecia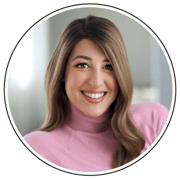 Ashley Elysa
Alopecia Universalis