Living With Trichotillomania - Elyssa's Success Story | Daniel Alain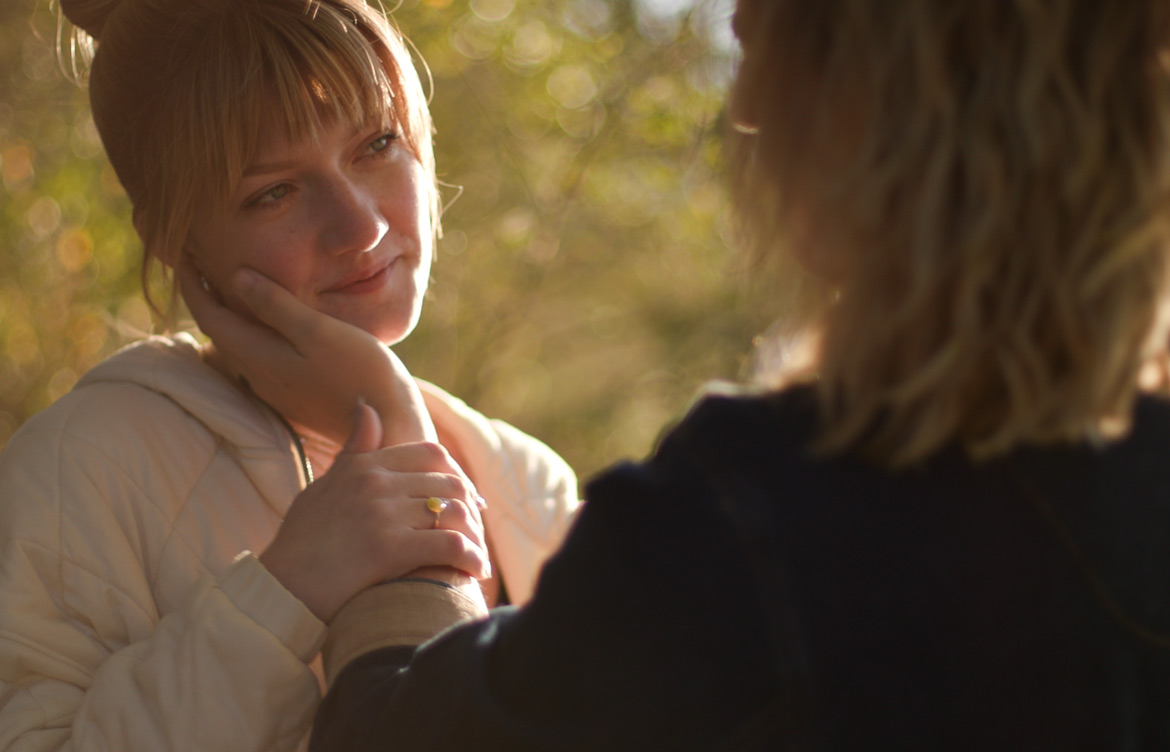 Losing your hair at any age can be a traumatic experience, but if you're a young teen it can seem especially cruel. Fitting in with your teenage peers is overwhelming enough without added stress factors such as bald patches, thinning hair, or uneven regrowth.
Here at Daniel Alain, we've heard it all. Our customers come to us at all stages of life, and we've been proud to offer a 360 solution to hair loss and provide meaningful guidance and expert support. We aim to empower our customers to take control of their hair loss and feel beautiful again.
Today we're sharing Elyssa's story, where she reflects upon the hair loss she began experiencing at 14 years old. Her journey will likely resonate with teens, parents of teens, or anyone who has had to lean on family support during a difficult time.
---
I can't stop pulling my hair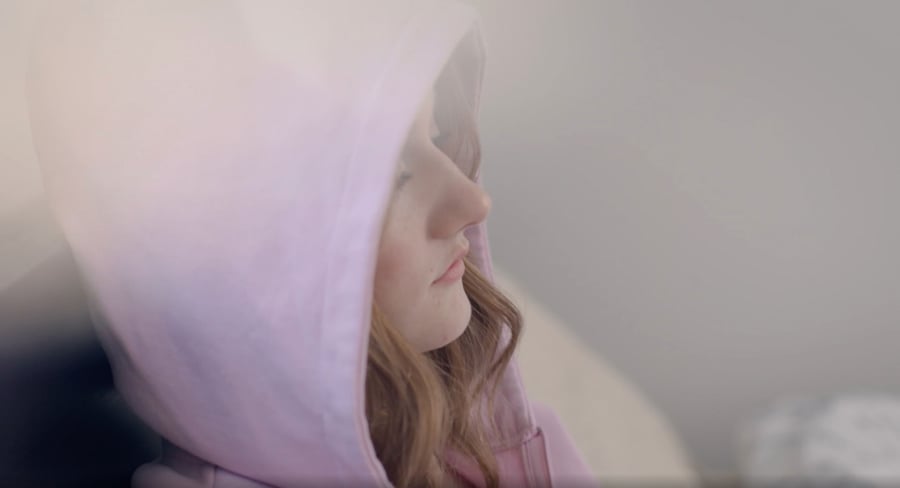 Elyssa started losing her hair when she was 14 years old and about to begin her freshman year at high school. A long and stressful family road trip caused her anxiety and triggered a compulsive disorder – trichotillomania, whereby sufferers compulsively pull out their own hair. Trichotillomania (nickname 'trich') is triggered by stress, is more common among teenagers and young adults, and occurs more often in females.
"I had thick, curly, blond hair, down past my waist," Elyssa recalls, "but [now] I can hardly remember what it's like to have hair." A few months after that road trip, she had lost about two-thirds of her hair and Elyssa had no idea what was happening or why, and it wasn't until stumbling upon a YouTube video was she able to gain some understanding of her condition. "I didn't feel quite as alone," she says.
Trich wasn't something that was widely talked about, and Elyssa felt daily pressure to hide her condition. The usual pursuits of a young teen were something she avoided. "I didn't want to date, I didn't want to hang out with my friends, I didn't want anyone to find out that I didn't have any hair."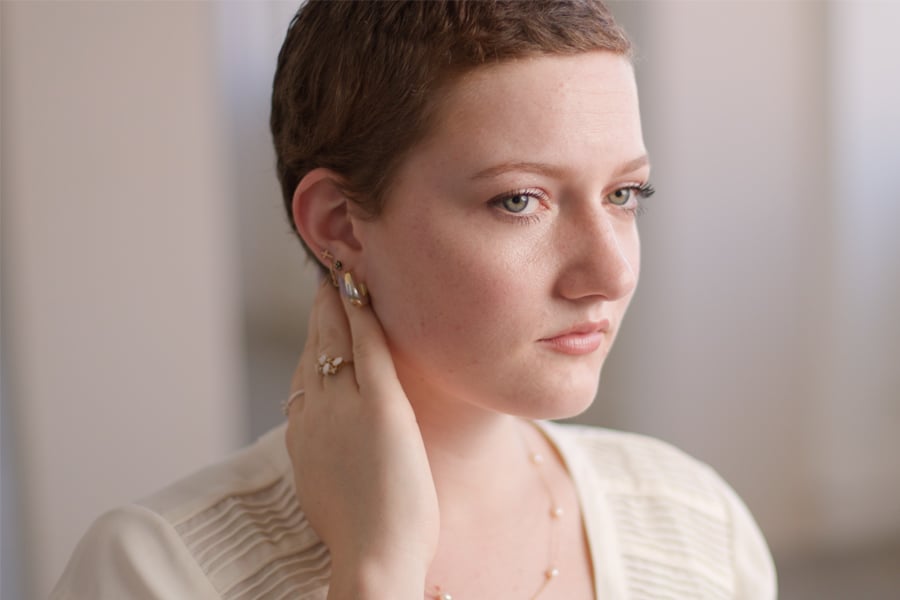 On the outside, Elyssa put on a brave face but deep down she felt ugly and unlovable. It was an isolating and lonely time and her hair-pulling seemed to affect every part of her life growing up. "I felt like I was never going to look like other young girls."
Elyssa's life began to change when she met her husband, John, when she was 18 years old. He offered her affection, support, and unconditional love, and slowly but surely, Elyssa learned to accept that she was worthy of love. "I never thought I'd find someone who loves me the way he does," she says. John was the first person she told about her hair pulling and he became her biggest supporter and most loyal advocate.
By September 2020, Elyssa knew she needed to regain the control that trich had taken from her. She had lived with shame for long enough and was ready to change her life. Her husband John gently encouraged her to shave her head, thereby removing the temptation to pull hair and deal with the uneven regrowth that people with trich experience. "[He told me] just shave it!"
She admits she wouldn't have been able to find the strength to make a change if it wasn't for the people around her offering their support. "We tend to forget that the people around us are so integral in our journey through hair loss."
Elyssa did shave her head and recorded herself doing so in the bathroom mirror, her husband right behind her. She posted the clip to her TikTok account, and the video has had over 17 million views. Shaving her head felt like a moment of relief for Elyssa. She felt like she was reclaiming control, and strand by strand was freeing herself from trich's shameful grasp.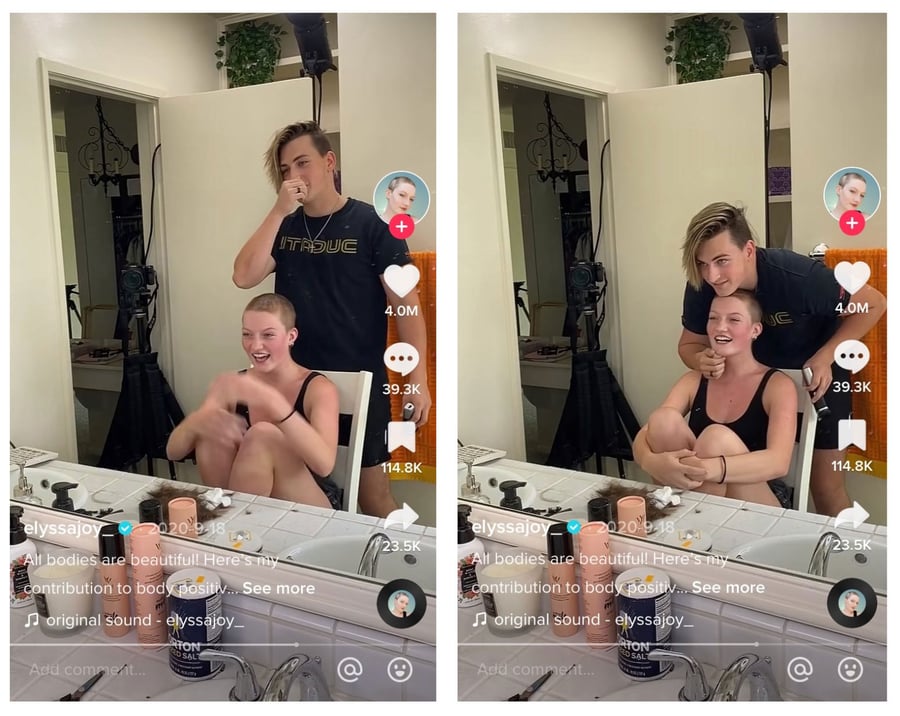 In an emotional moment of solidarity, Elyssa's husband also shaved his head, further confirming that she wasn't alone in her journey.
Elyssa was quick to discover Follea wigs by Daniel Alain after seeing the buzz about them online. Not wanting to waste time with lower-quality alternatives, she immediately ordered her own Follea and was instantly struck by its natural beauty. "[I thought] there's no way someone can make a product that looks so much like your natural hair…I fell in love."
Elyssa attributes her Follea wig to being integral to how she's able to accept her trichotillomania. It enabled her to release the negative feelings of self-worth she experienced when looking at herself in the mirror and allowed a new, inner confidence to flourish. She started to feel like herself again. "Being able to feel like me again, was magical," she says, through smiles.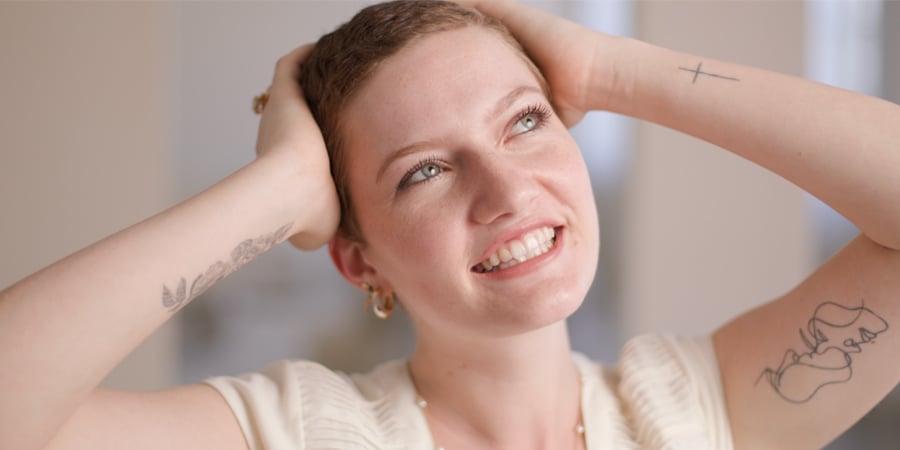 These days, Elyssa has fun with her Follea wigs and enjoys showing off her shaved head. By letting go of the shame she was feeling, she's learned to celebrate and honor her true self. "My identity is no longer tied to my hair or my hair loss," she enthuses.
Elyssa admits that the support from her loved ones, hyping her up and cheering her on, has been integral throughout the journey to find herself again. "I couldn't get [trich] under control by myself." But by leaning on the people around her, Elyssa has learned to love herself just as much as they do.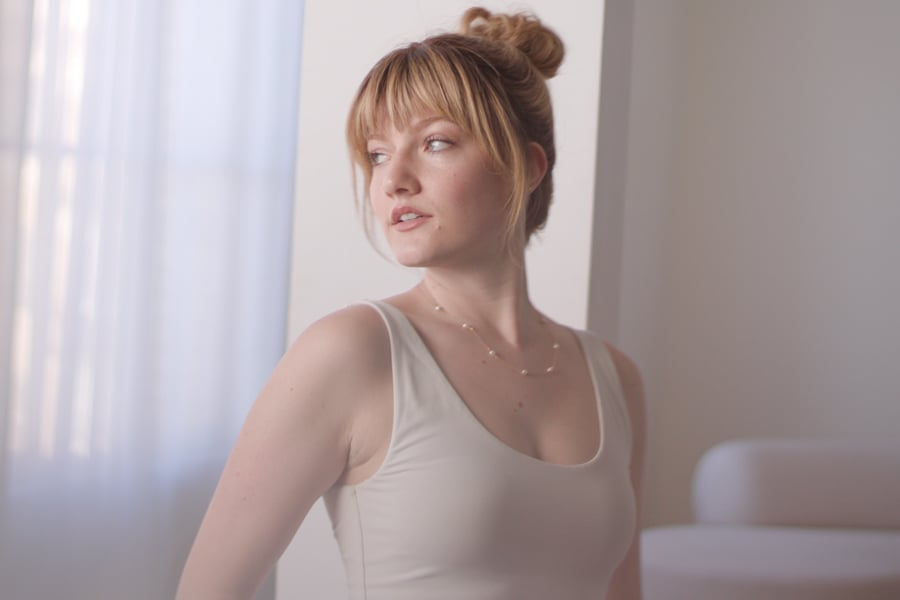 Family support carried me through my trichotillomania
Elyssa learned to lean in on her loved ones when she was unable to cope on her own and feeling their support carried her through her darkest time. She discovered there was light at the end of the tunnel and has been basking in its glory ever since. At Daniel Alain, we've heard thousands of similar hair loss stories and we're passionate about sharing them because we want you to know you're not alone in this journey.
If you're ready to take your first step in your own journey, our compassionate team of consultants is waiting to guide you with support and experience.
Discover more real-life success stories with these customer journeys.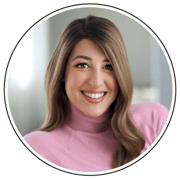 Ashley Elysa
Alopecia Universalis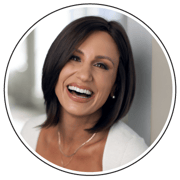 Mirna Wilson
Alopecia Areata