Beautiful Human Hair Wigs for Women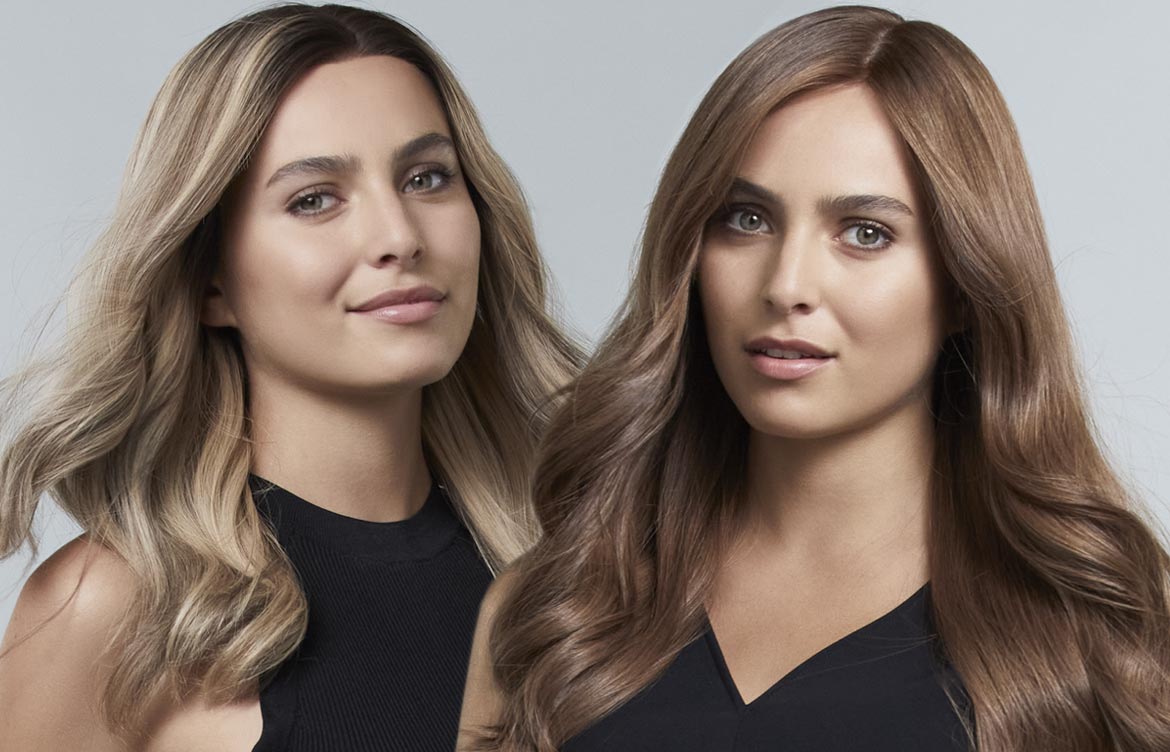 A wig with buttery soft strands and head-turning bounce can be a total game-changer in the confidence department. But with hundreds of thousands of options available today, how can you find the truly beautiful wigs in a sea of ​​mediocrity?
Daniel Alain has been pioneering the field of hair loss solutions for decades, and we've discovered that the key to a gorgeous wig lies in how it's made. The most beautiful wigs are constructed with:
100% real human hair (preferably European) for shine, bounce, and softness
An expertly placed lace front cap for an undetectable hairline

Hand-tied wefts

for a comfortable, breathable fit you can rock all day long
Combining these elements results in a wig that looks and feels unbelievably natural—which is why our beautiful hair wigs are designed to elevate your look, not hide it.
Whether you're flirtatiously running your fingers through your hair or vigorously shaking your head to the beat of your favorite song, our beautiful human hair wigs will move with you wherever you go. It's our hope that every time you wear it, you'll be reminded of just how beautiful you are.
Beautiful wigs make being your best self easy. So browse Daniel Alain's beautiful human hair wigs today to find your perfect match. We can't wait to see how gorgeous you look!
---
The Most Beautiful Human Hair Wigs in Daniel Alain's Collection
When you pull on a Daniel Alain wig, everything about your look transforms. Your posture changes, your face lights up, and you finally feel like the superstar you are. That's because our beautiful hair wigs aren't just designed to look good—they're designed to make you feel good, too.
Part of what makes our beautiful wigs so special is the fact that they're made with 100% real human hair, most of which is sourced from the world's only private reserve in Europe.
European hair is highly coveted in the wig industry because it's strong, soft, and has a natural shine that can't be replicated. Daniel Alain's access to this rare resource means that we can create beautiful lace front wigs with unrivaled beauty, quality, and durability.
Our team of expert wigmakers hand-select each strand of hair to ensure that only the best of the best makes it into our wigs. We then hand-tie the hair onto a lace front cap, which results in wefts that are barely visible to the naked eye. Our beautiful natural-looking wigs lay flat against your head and provide unbelievable comfort that allows you to wear your new hair all day long.
Beautiful wigs are more than just hair. They're works of art designed to accentuate your best features and give you the confidence you need to own every room you walk into. Buying your first wig is an exciting step in your journey, and we can't wait to be a part of it.
So let's meet our collection of beautiful human hair wigs, shall we?
GRANDEUR WIG
With its sleek silhouette and sumptuous strands, the Grandeur wig is designed for the woman who wants to make a statement. This piece is made with our finest 100% European hair sourced from our private reserve—the largest and only one in the world.
Coming in five different colors and a classically long length that can be layered or left uncut for your personal stylist to work their magic, the Grandeur wig is the perfect foundation for any luxurious look.
Step into the spotlight with Grandeur.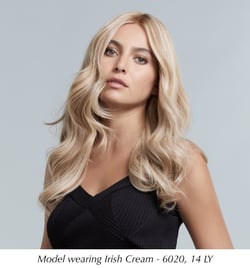 CHIC WIG
The Chic wig is perfect for the woman who wants a timeless look with a modern twist. This beautiful lace front wig is as versatile as it gets with nine different color and highlighting options, including a deeply rooted cinnamon red and a striking platinum blonde.
Chic wig comes in three different lengths—short, medium, and long—so you can choose what best fits your look. And with a natural hairline that's undetectable to the naked eye, this wig will have everyone convinced that your gorgeous new hair is all your own.
Flaunt your fabulousness with Chic.

STYLE WIG
The Style wig is all about giving you the freedom to be yourself. This beautiful human hair wig comes with some major volume thanks to its signature return hairs, so you can rock a big, bold look without any of the fuss.
Straighten your new strands or curl them into loose waves—beautiful human hair wigs are totally versatile and up for anything. And with so many different color options, including a fiery red and a cool ash blonde, you can find the perfect shade to match your personality.
Show the world who you are with Style.
PIXIE WIG
Sometimes, less is more—even when it comes to beautiful real hair wigs. If you're looking for a timeless and sophisticated style that's easy to wear and low-maintenance, the Pixie wig is for you.
This beautiful human hair wig comes in a short, cropped fit that's easy to get ready and even easier to wear. Chop up your layers for a fun and flirty look or keep them long for a more classic feel. Short, sweet, and always in style, the Pixie wig is a must-have for any woman's collection of beautiful wigs.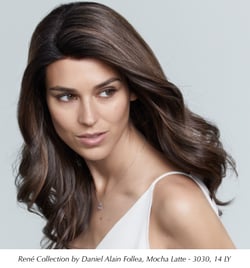 RENÉ WIG
This wig is a best-seller among beautiful lace front human hair wigs for a reason. Made with our blend of World Select hair, this piece offers up more fullness and body than anything else in our collection. So if you want a voluminous look without all the weight, the René wig is your perfect match.
Coming in 16 different colors, the René wig is made for the woman who wants a little bit of everything. From rich chocolate browns to bright and playful blondes, you're sure to find a shade that speaks to you.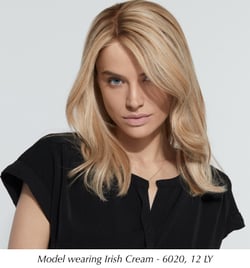 GRIPPER ACTIF WIG
The Gripper Actif wig is our latest and greatest innovation in beautiful hair wigs. Its cap is lined with a medical-grade silicone perimeter that runs from the occipital to the nape, creating a secure and comfortable grip that holds the wig in place—no matter what.
Ideal for women with active lifestyles or women who are experiencing total hair loss, the Gripper Actif wig will give you the security and peace of mind you need to live your life to the fullest.
Stop worrying and start living with Gripper Actif.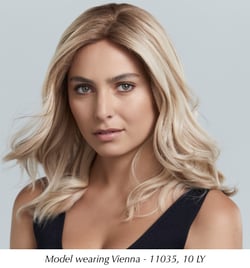 GRIPPER LITE WIG
The Gripper Lite wig is our new and improved take on our popular Gripper Actif style. With a 100% hand-tied cap and smaller silicone lining, the Gripper Lite wig gives off plenty of airflow so you can stay cool and comfortable all day long.
Sensitive scalp sistas and women with active lifestyles, this one's for you. With Gripper Lite, you can say goodbye to wig slippage and hello to a whole new level of confidence. Yep, even the most beautiful wigs need a little grip.
Embrace your edge with Gripper Lite.
---
Your Next Favorite Wig Awaits at Daniel Alain
Book a Free Consultation with One of Our Wig Stylists
Beautiful wigs can be hard to come by these days. With mass-produced synthetic styles taking over the market, it's getting harder and harder to find a quality human hair wig that's both stunning and affordable. But at Daniel Alain, we refuse to compromise on either front.
No matter how you like to express your look, we know you'll find a wig you love at Daniel Alain. Every single one of your pieces was designed with you in mind, so you can feel confident and beautiful in your own skin. That's why we've handcrafted a collection of beautiful human hair wigs that are as unique as the women who wear them.
Need a lusciously long new mane to flaunt during your next big event? We've got you covered. On the hunt for a transformative piece that will mask your bald spots? We've got that, too. Sleek strands, voluminous tresses and all the colors of the rainbow—we have everything you need to find your next signature style.
From scouring the globe to source the rarest strands known to man to delicately hand-tying each cap to ensure ultimate comfort, we've left no detail untouched. Our expert craftsmanship and commitment to quality have made us the leading provider of beautiful real hair wigs for women, and we know you'll be able to feel the difference the moment you put your wig on.
So take your time browsing our collection of beautiful wigs online. We know you'll find the perfect wig for you—and we can't wait to see how you rock it. If you need any help selecting your next favorite wig, our experts are always on-hand to help out.
---
Frequently Asked Questions
What Makes a Wig Beautiful Looking?
While beauty is in the eye of the beholder, when it comes to beautiful wigs it helps if they're made with quality ingredients. That's why all of our wigs are made with 100% real human hair—the best in the business.
From there, it's all about the cap construction. Beautiful lace front wigs that are hand tied offer the most natural look due to the way the hair is able to fall and lay. This gives the wig wearer the ability to style their wig in any number of ways, making it look like the hair is growing right out of their scalp.
No matter which type of wig you choose, as long as it's made with quality ingredients and construction, you're sure to love the way it looks.
What Kind of Wig Looks Most Natural?
The most beautiful natural looking wigs are those that are made with 100% human hair and have a hand-tied lace cap. By using real human hair, you're able to achieve a style that looks and feels just like your own natural hair. And with a hand-tied lace cap, the wig will lay flat against your head, giving you a totally natural look.
By comparison, synthetic wigs are made with plastic fibers that can look and feel very fake. They also don't lay as flat against your head, which can create an unnatural look. So if you're looking for a natural looking wig, be sure to choose one that's made with 100% human hair and has a hand-tied lace cap.
Who Makes the Most Realistic Looking Wigs?
Buying beautiful wigs online will expose you to a wide variety of human hair wig companies that all promise the most beautiful, realistic looking wigs. It can be hard to know who to trust.
At Daniel Alain, we're confident that we make the most realistic looking wigs because of the high-quality ingredients and construction that we use. Our human hair is sourced from the most sought-after reserve in the world to ensure that we have the best in the business.
If you're looking for a wig that looks and feels real, you can trust that you'll find it at Daniel Alain.
How Much Do Beautiful Wigs Cost?
The price of beautiful wigs varies depending on the quality of the wig and where you purchase it. At Daniel Alain, our beautiful human hair wigs start at $2,391 and go up to $10,894.
While this may seem like a lot of money, it's important to remember that you're investing in a high-quality wig that will last you for many years to come. When you compare the price of our wigs to the cost of other high-end wig brands, you'll see that we offer a fair and competitive price.
To make our beautiful lace front wigs more accessible, we offer monthly payment plans to break down the overall cost and get you wearing your wig sooner.
How Long Do Beautiful Wigs Last?
The lifetime of a wig comes down to how it's made—and how well it's taken care of.
When you buy a Daniel Alain wig, you're already off to a great start because our beautiful hair wigs are made with high-quality ingredients and construction. This means that they're built to last.
To make sure your wig lasts for as long as possible, it's important to follow the care instructions that come with your wig. This will help ensure that your wig looks beautiful for years to come. Here are a few simple tips:
If you wear your wig every single day, be sure to

wash it at least once a week

to keep it clean and looking its best.
Use a wig stand or mannequin head to store your wig when you're not wearing it. This will help keep its shape and prevent tangles.
Be gentle with your wig! Avoid using harsh chemicals or heat styling tools, as these can damage the hair fibers.
Make sure that whatever products you put on your wig are specifically designed for beautiful human hair wigs. This will help avoid any unnecessary damage.
Just like your regular hair, if you take care of your wig, it will thank you with luscious, beautiful locks for years to come.
How Do I Choose a Beautiful Wig?
Choosing the right piece among a vast sea of beautiful wigs can be, well, incredibly overwhelming. That's why we offer free Fit Kits to our customers so they can try on wigs before they make a purchase.
A Fit Kit includes three wig samples in your choice of style, length, cap size, and color. This way, you can try on the wigs in the comfort of your own home and see which one looks and feels best before making a decision.
You can consult our free ultimate wig buying guide here for more help, or book a free consultation with one of our experts.
How Do You Maintain a Beautiful Human Hair Wig?
Beautiful wigs are a significant investment, so it's important to take care of them to ensure that they last for as long as possible. Treating your new hair piece with care will also help it maintain its beautiful, lustrous appearance.
Can You Tell if Someone is Wearing a Wig?
It depends on how well the wig is made and how well it's being worn. If you're worried about someone being able to tell that you're wearing a wig, don't be! When you choose from our selection of beautiful wigs, you're choosing a piece that is made with the highest quality human hair and construction. This means that it will look and feel real—even to the touch.
Picking a lace front wig is by far the most effective way to ensure that your wig looks natural. lace front wigs are designed to mimic the appearance of a real hairline, so they blend in seamlessly with your own hair.
What is the Best Website to Buy a Beautiful Wig?
Buying beautiful wigs online has never been easier thanks to the wide selection available. While we may be biased, we believe that Daniel Alain is the best website to buy beautiful wigs.
Not only do we offer a wide range of styles, but we also have a team of experts who can help you find the perfect wig for your specific needs. And if you're not sure which style to choose, we offer free Fit Kits so you can try on wigs in the comfort of your own home.
Plus, our beautiful lace front human hair wigs are made with 100% real European human hair, so you know you're getting the best quality possible. If you're looking for a beautiful wig that will last for years, look no further than Daniel Alain.
Are Human Hair Wigs More Beautiful than Synthetic?
Human hair wigs offer more realistic and natural-looking beauty than their synthetic counterparts. Because of their construction, human hair wigs can be styled in a variety of ways to create different looks. They can also be dyed to match your natural hair color or to achieve a completely new look.
Plus, beautiful human hair wigs are usually more comfortable to wear than synthetic wigs since they're breathable and don't trap heat as much.
What Are the Different Types of Human Hair Wigs?
When it comes to beautiful human hair wigs, there are multiple types of strands that can be used. Below is a brief overview of the different types of human hair that wigs can be made from.
European Hair
Easily the rarest (and most highly desired) type of hair used for the most beautiful wigs, European hair is soft, silky, and lustrous. It's also the most expensive type of human hair wig on the market. Daniel Alain is the only brand that has access to the world's largest private reserve of European hair, which is why our wigs are the best of the best.
Indian Hair
Indian hair is also quite popular for wigs since it's relatively inexpensive and still offers a soft, silky texture. Beautiful real hair wigs made with Indian hair can be styled in a variety of ways and are typically much thicker than European hair wigs. However, Indian hair is not as durable as European hair and may need to be replaced more frequently.
Asian Hair
Asian hair is the most common type of human hair used for wigs since it's readily available and relatively inexpensive. Beautiful hair wigs made with Asian hair are usually quite thick and can be styled in a variety of ways. However, they don't always offer the same soft, silky texture as European or Indian hair wigs. This is because many wig manufacturers create their pieces out of what's called "waste hair," or strands that are collected from drains and brushes.
Virgin Hair
Another type of human hair wig is virgin hair. Virgin hair wigs are made with strands that have never been dyed or chemically treated in any way. This makes them the most natural-looking and durable type of human hair—as well as the most impossible to get.
Remy Hair
Remy hair is another high-quality type of human hair that is often used for wig making. Remy hair is defined as hair that has been collected so that all the strands are facing in the same direction from root to tip. This helps to minimize tangling and matting.
---
Download our wig buying guide