What are the Most Natural Looking Wigs for Women?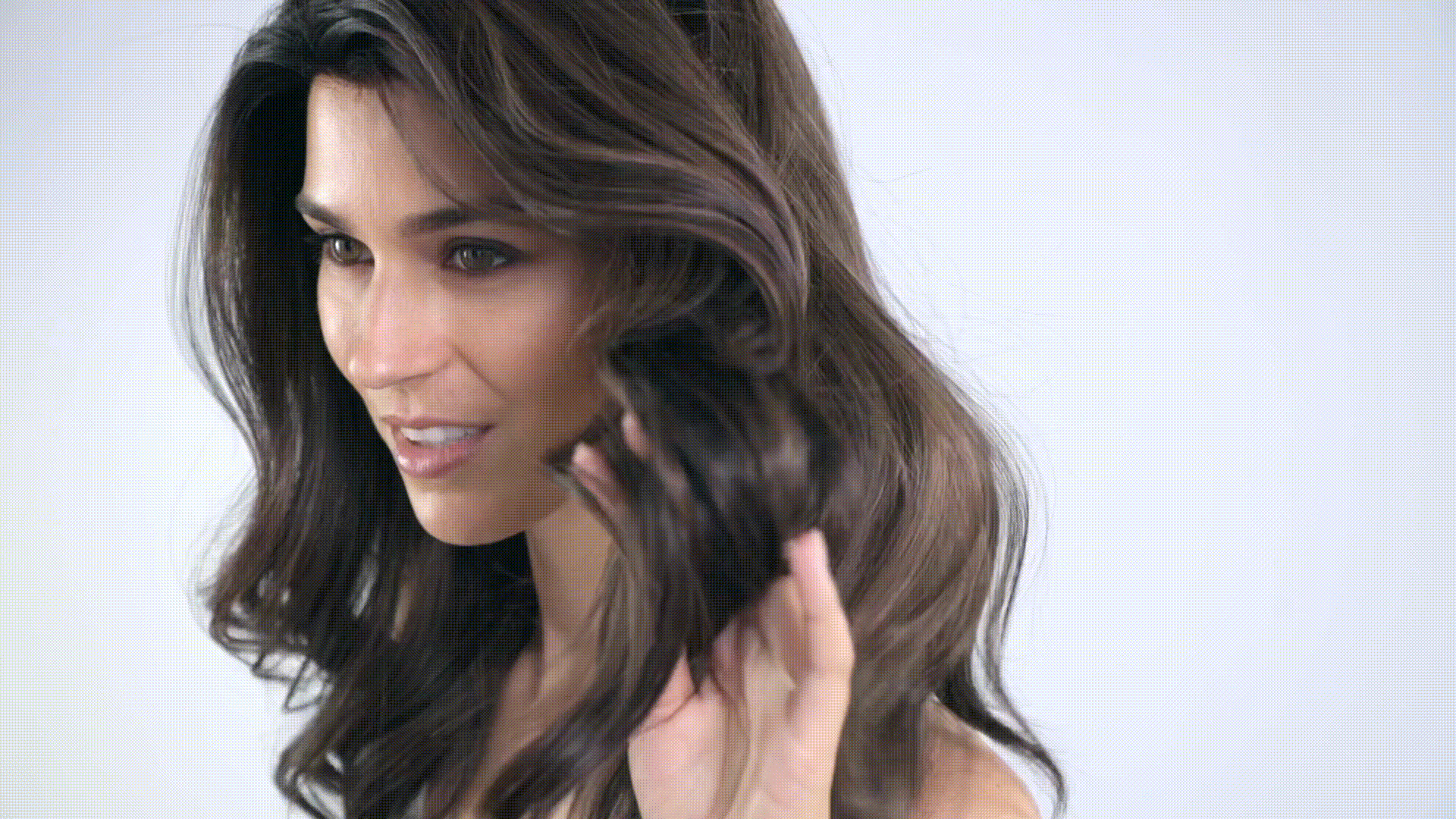 Long hair isn't a necessity for beauty—just look at Lupita Nyong'o or Charlize Theron. But for most of us, a full, luscious mane is definitely a confidence booster. Be it hair loss or a desire to switch up your style without commitment, natural looking wigs can give you an instant transformation.
Sure, the internet has made artificial hair more accessible than ever before. But identifying which pieces are the most natural looking wigs can be tricky. If you want a guarantee that your worn hair will look just as real as your real hair, a 100% hand-tied wig from Daniel Alain is your best bet.
---
daniel alain's HIGH QUALITY HUMAN HAIR WIG COLLECTION
The best natural looking wigs are hand-tied wigs—hands down.
To put it simply, a hand-tied wig will always look more natural than a machine-wefted wig, no matter how good the quality of the latter is. That's because each strand of hair is individually placed on the wig base by hand, creating a more organic look. So you can say bye-bye to telltale lines or strange clumps.
Think of it as the difference between a painting and a photograph. A painting is a work of art, no doubt. But a photograph will always look more realistic because it captures an image exactly as it is in real life. That's what natural looking wigs offer, especially when they're made with the high caliber of hair we offer here at Daniel Alain.
Just take a peek into our collection to discover exactly what we mean.
GRANDEUR WIG
Ultra-fine and ultra-fabulous, our Grandeur wig is fit for a queen—which is exactly who you'll feel like when you put it on. Her 100% European strands were collected from the world's only and largest private reserve.
What's more, Grandeur comes in an impressively long length with 16 inches of natural hair to play with. So if you're looking for a style that will turn heads, this is it.
Shine your brightest with Grandeur.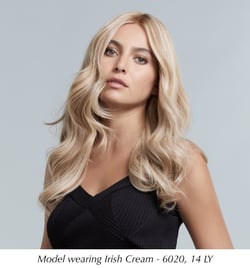 CHIC WIG
Natural looking hair wigs are all about achieving that effortless, I-woke-up-like-this look. Our Chic wig comes in a versatile range of colors, from classic black to on-trend blonde. So you're sure to find a shade that flatters your complexion perfectly.
Classy and timeless, Chic's 100% premium European hair can be styled in any way you want. You can go for a sleek bun or beachy waves. Chic got you!
Flaunt your best self with Chic.

STYLE WIG
If you're looking for a wig that's as unique as you are, Style was made with you in mind. With Style, you can choose from an array of colors—from icy blondes to deep auburns, and everything in between. No matter what your natural hair color is, we've got a shade for you.
But that's not all. You can also choose from a variety of lengths and style her 100% European hair into multiple textures to create a vibe that's all your own.
Stand out from the crowd with Style.
PIXIE WIG
If you're considering making the chop or just want to experiment with a shorter style, our Pixie wig is right up your alley. This 5-inch cutie is perfect for ladies who want all the glam of a wig without any of the fuss.
Pixie's 100% premium European hair is ultra-fine and super soft, so you can style her any way you want. Fringe up the ends, side-sweep your bangs, or go au naturel—it's all up to you.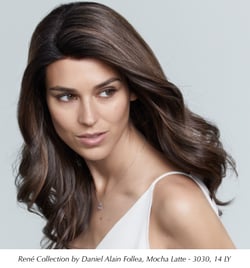 RENÉ WIG
Easily one of our most beautiful natural looking wigs, René is perfect for the woman who wants it all-natural hair that's soft, thick, and full of body. While European hair is known for its sleekness, our blend of World Select Hair gives René's locks a little extra oomph. So you can style her any way you want without worrying about your strands falling flat. René comes in a range of colors, from classic blondes to rich brunettes. And with lengths ranging from 10-16 inches, you'll have plenty of hair to flip and flaunt.
Get ready to wow them all with René.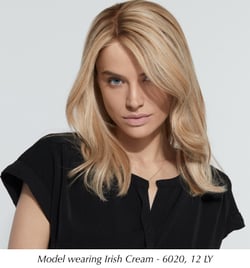 GRIPPER ACTIF WIG
With Gripper Actif, you can rest assured knowing that your wig will stay put—and stay fabulous. This top-of-the-line wig is designed with a comfortable, silicone grip that will keep your swoon-worthy 100% European hair in place all day long.
You don't have to slow down for Gripper Actif. Whether you're hitting the gym or dancing the night away, this wig's 50% hand-tied cap has got you covered. So you can live your life to the fullest and focus on what truly matters.
Dance the night away with Gripper Actif.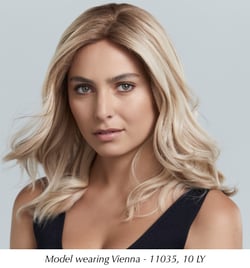 GRIPPER LITE WIG
And our collection of natural looking lace front wigs wouldn't be complete without Gripper Lite. The airy sister to Gripper Actif, Gripper Lite, is perfect for ladies with sensitive skin or who just want to avoid a sweaty scalp.
This wig's 100% hand-tied cap is designed to promote airflow and keep you cool—even on the hottest days. All with our proven comfortable silicone grip keeping you worry-free.
Stay cool, calm and collected with Gripper Lite.
---
DISCOVER the most natural looking wigs at daniel Alain
When it comes to finding the most natural looking wigs, there's only one name you need to know—Daniel Alain.
While most wigs on the market today are made with synthetic fibers that can look and feel unnatural, our collection of beautiful wigs are made from genuine, 100% European human hair, meaning they're soft, silky, and can be styled just like your own hair. And because we only use the top 10% of hair available in the world, you know your Daniel Alain wig will be lustrous, full, and absolutely gorgeous.
But our natural looking human hair wigs aren't just stunning. They're also comfortable and breathable, so you can wear them all day long without worrying about a sweaty scalp. No more itchy wigs that are uncomfortable or hot. Just natural looking beauty that's easy to wear and easy to love.
Ready to find your perfect wig? Browse our collection of natural looking wigs today and discover the Daniel Alain difference.
We want you to love your wig as much as we do, that's why we offer a free Fit Kit to let you try on a few of our styles in the comfort of your own home before making a purchase.
Our experts are on-hand to walk you through all of our luxury glueless lace front human hair wigs. Schedule your free consultation today.
---
Your most natural looking Wig Awaits at Daniel Alain
Book a Free Consultation with One of Our Wig Stylists
---
Frequently Asked Questions
What Kind of Wig Looks Most Natural?
The most natural looking wigs are 100% hand-tied and made with 100% European hair. Bonus points if they have a lace front cap, as that creates an even more realistic hairline.
Synthetic wigs can sometimes look fake and "plasticky." But because human hair wigs are made with real hair, they can be styled just like your own hair and will move and feel natural—even when you're up close and personal.
Where is the Best Place to Buy Wigs Online?
Daniel Alain—we know it's biased, but buying wigs on the internet is a minefield. There are so many options, and it's hard to know which wigs are good quality and which ones aren't.
At Daniel Alain, we use the top 10% of hair available in the world, so you can be confident you're getting a lustrous, full wig that's made with beautiful European hair. And because our pieces are 100% hand-tied, they're some of the best women's wigs on the market.
How Much is a Natural Looking Wig?
Prices for natural looking wigs can vary depending on the length, color, and style of the wig. But at Daniel Alain, our natural looking hair wigs start at $2,391.
We know that buying a wig is a big investment. But we also know that when you find the perfect wig, it's worth every penny. That's why we offer monthly payment plans and free Fit Kits so you can feel 100% confident in your purchase.
Are Human Hair Wigs Better than Synthetic?
It depends on how frequently you want to wear your wig and its purpose. Temporary occasions might be more suitable for synthetic wigs as they are less expensive than human hair wigs.
However, if you want a wig for daily or long-term use, human hair wigs offer more styling versatility because you can treat them like your own natural hair. You can curl or straighten human hair wigs as well as cut the length and change the color. With synthetic wigs, you are pretty much stuck with the style, length, and color of the wig as it is.
How Long Does a Human Hair Wig Last?
With proper care, natural looking human hair wigs can last for years. We recommend storing your wig on a wig stand when you're not wearing it and using gentle wig-friendly shampoo and conditioner to extend the life of your wig.
You should also avoid exposure to excessive heat, as that can damage the hair. So be careful when using curling irons, flat irons, or hair dryers on your wig. And if you're going to be in the sun for extended periods of time, we recommend wearing a hat to protect your strands.
How Do You Wear a Wig So it Looks Natural?
The biggest factor in how natural a wig will look has nothing to do with how you wear it and everything to do with the quality of the wig itself. That's why it's so important to choose a wig made with high-quality hair and construction that will create a natural look.
That being said, knowing your cap size, choosing the right wig color, and getting a good wig fit are all important factors in creating a natural look and learning to wear a wig.
Can You Tell if Someone Wears a Wig?
If you're looking at a high-quality wig that's been installed correctly, it can be very difficult to tell if someone is wearing a wig—even if you're up close.

One way to tell if someone is wearing a wig is if the hairline looks artificial or "plugged in." Another giveaway can be how the wig is styled. Some lower-quality wigs will bunch up at the bottom of the head and refuse to lay flat if you try to put the hair into a ponytail or bun. Daniel Alain's beautiful natural looking wigs give no such signs.
What Are the Different Types of Human Hair Wigs?
There are five main types of human hair wigs: European, Indian, Asian, Virgin and Remy.
European Hair
Considered the best type of human hair for wigs, European hair is extremely rare, soft, silky, and has a natural sheen. It's also very strong, so it can be styled in any way you want.
Indian Hair
Indian hair is also soft and durable, but it's not as silky as European hair. Indian hair also has a natural wave to it. So it's a good option if you're looking for a wig with some body.
Asian Hair
Asian hair is the thickest and most coarse of the three types of human hair based on sourcing location. While it can make a fine wig, be wary as many manufacturers dabble in some unsavory collection practices that use "waste hair."
Virgin Hair
This is unprocessed human hair that hasn't been dyed or treated in any way. Because it's in its natural state, virgin hair is often the most expensive type of human hair wig—and the absolute hardest to find. Some say it's nearly impossible.
Remy Hair
Remy wigs are made with 100% real human hair that has been carefully sorted to ensure all the strands are facing in the same direction. This gives the wig a natural look and feel.
Remy wigs are also less likely to tangle because the hair strands are all aligned. If you're looking for a natural looking wig that's easy to care for, Remy wigs are a great option.
---
Download our wig buying guide