6 Tips for Buying your First Wig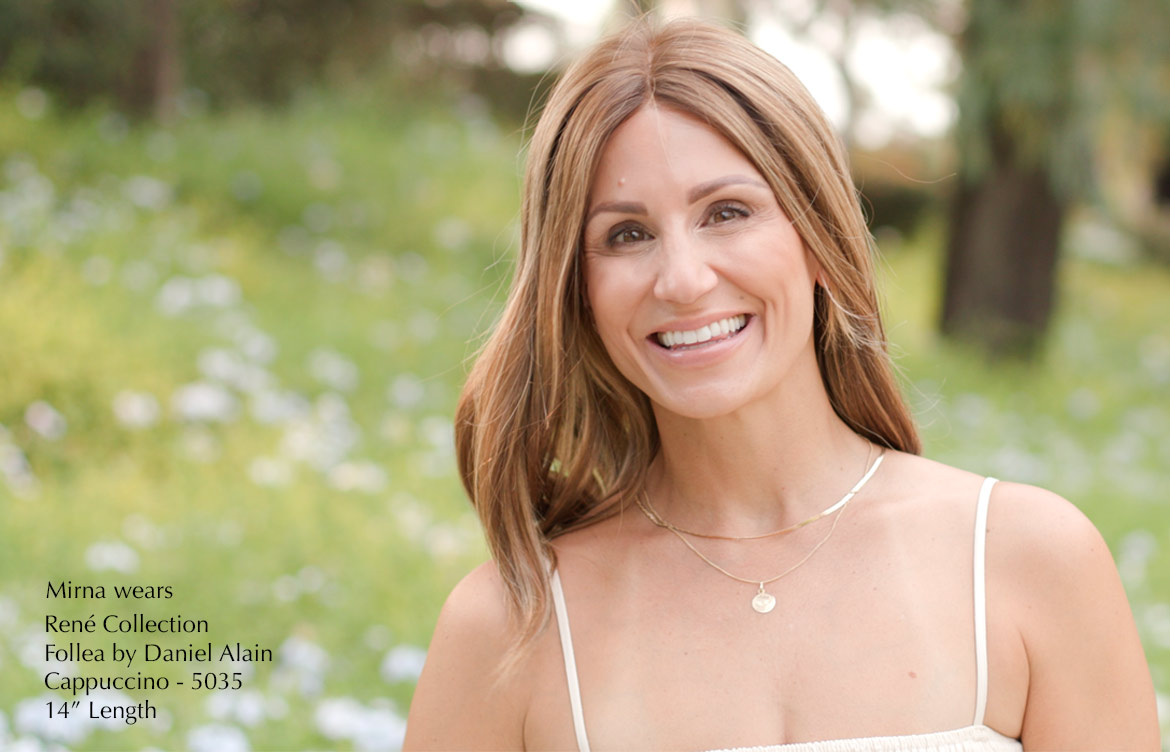 When Mirna began experiencing hair loss during pregnancy, she was desperate to seek effective solutions to the problem that was leaving her self-image in tatters. She tried them all: topical treatments such as shampoos, lotions, and vitamins, as well as more serious, painful, and extremely costly interventions like steroid injections.
Nothing was helping to slow the hair thinning or to regrow the bald patches. Mirna took to hiding her hair loss under hats, declining invitations to be sociable, and recoiling under the scrutiny of a camera's lens. Faced with the reality that in all likelihood her hair would never grow back the way it used to, Mirna eventually took control of her hair loss and decided to look for a wig.
However, being unprepared, uninformed, and isolated, Mirna made a few mistakes along the way.
While the stigma of women's hair loss seems to prevail elsewhere, here at Daniel Alain we believe in talking about it, sharing experiences, and celebrating successes. With over two decades in the industry, we have helped countless women find themselves through wearing our beautiful human hair wigs, and we've treasured every story of regained confidence. We are proud to be part of a vibrant and supportive community of people who are open to telling their stories, teaching others, and carrying other women through their own dark times.
Here, Mirna shares her 6 top tips for finding your first wig. Though Mirna's wig-buying journey had some ups and downs, we hope you'll learn from her first-hand experience, seek comfort in knowing you're not going it alone, and feel confident to begin your own journey.
---
---
---
Tip 1: Accept your hair loss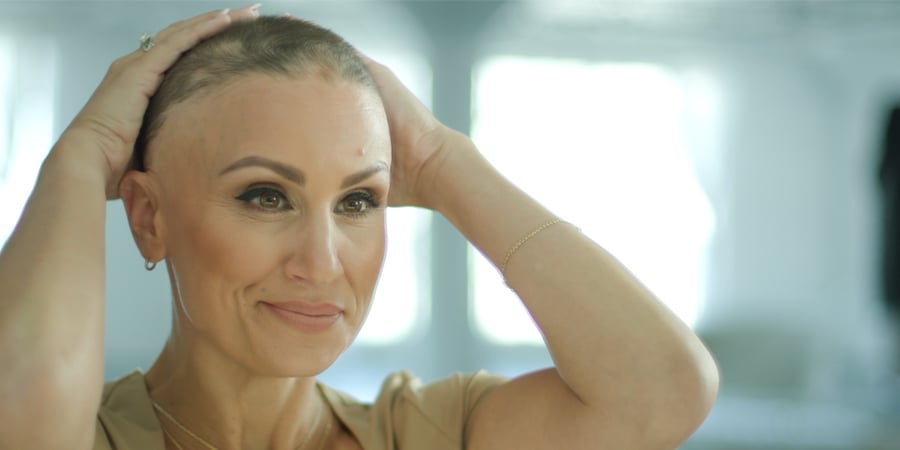 Mirna is quick to point out that as with any journey, it starts with the first step. "It starts with accepting your hair loss, and being realistic about what the future holds for your hair," she explains.
Hair loss and alopecia are unpredictable and not thoroughly understood by doctors. The treatments aren't always effective and the promised results don't always materialize. And in any case, hair grows slowly.
"I think a lot of us think that once the doctors put us on medication or start some kind of treatment, we'll start seeing immediate results and our hair is going to instantly grow back. But the reality is that hair takes a really long time to grow, and it's normal to want to feel good about ourselves while we wait."
Mirna tried to hide her hair loss for so long that by the time she did start to explore wigs, she was desperate. She would have accepted any wig. And indeed she did. All she wanted was hair on her head because anything was better than her own bio hair. It wasn't a priority to feel beautiful in a wig. She didn't even know that feeling beautiful in a wig was possible.
---
Tip 2: Seek community support for your hair loss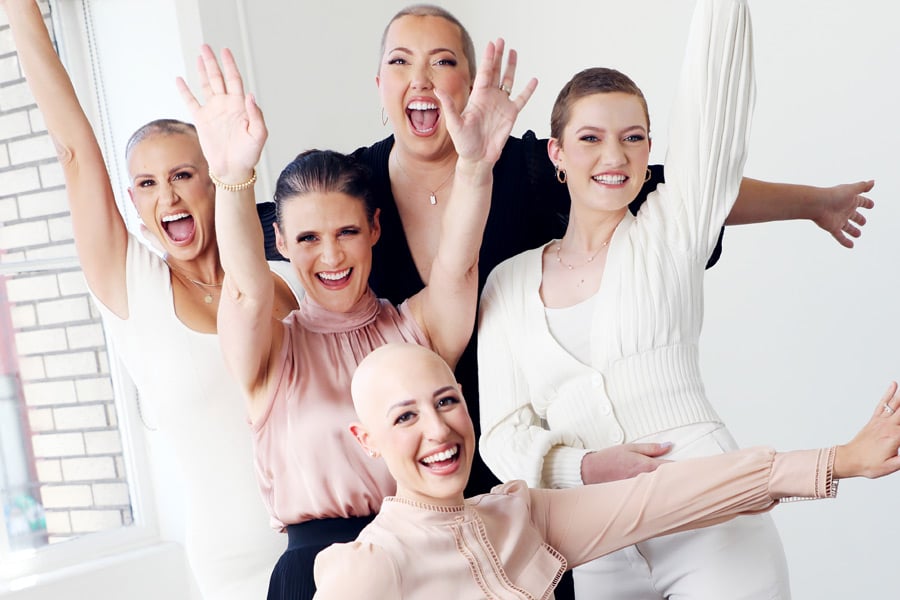 Mirna's desperation and hopelessness began to change when she found community support. "Finding other people going through the same thing as me helped me realize I wasn't alone. I wasn't the only person in the whole world dealing with hair loss." In real life, Mirna didn't know of one single other person who was struggling with hair loss, but online, she was able to make connections and feel understood by a huge community of vivacious, beautiful women. Seeing other women share their stories and experiences was eye-opening.
"I had been hiding my hair loss for so long, but I finally found my community, and all of a sudden, [my hair loss] wasn't a secret anymore. When you're able to be open and transparent about your insecurities, you feel so much less alone."
With so much of our daily lives happening online, it makes sense that we look to the internet to provide the things we can't find in our lives offline. Finding your tribe can bring meaningful support, create emotional connections and bring a peace and fulfillment you didn't know existed.
---
Tip 3: Do your wig research thoroughly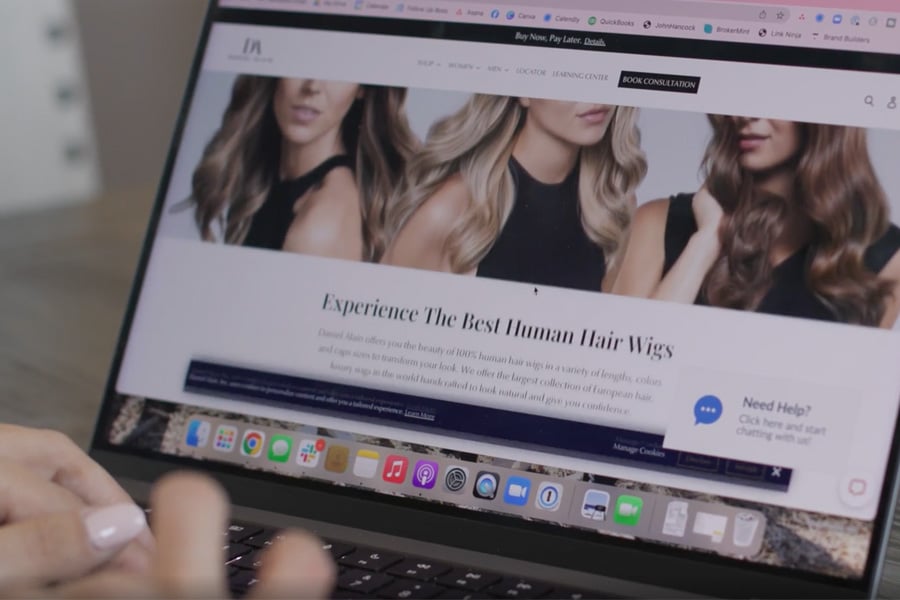 Mirna's first experience with buying a wig was from a local wig shop she found online through a simple google search. She had read enough to know she wanted a brunette human hair wig, but beyond that, she had given no thought to how the wig should fit, look, and feel. She had few expectations of feeling pretty - the priority was to simply have hair on her head.
"I walked in, wearing my baseball cap to hide my bald head, and I had no idea what in the world I was doing. They didn't take my measurements or offer me a range of choices. I didn't even know what questions to ask. I told them I wanted a brunette human hair wig and they simply put one on my head. I went home to think about it and returned the next day and bought it."
As Mirna found out, not all human hair wigs are the same. The expensive human hair wig she bought was "...not cute. It was terrible. I didn't know better." Mirna's new wig was uncomfortable and unnatural and it just didn't match her skin tone.
"Over the next six months, I had it colored and cut. I tried to do things to it that would make me feel better in it, but ultimately, it just wasn't me." Like many people who make uninformed decisions from a place of desperation, she came to regret her purchase.
These days Mirna approaches the wig-buying experience with knowledge and discernment. Knowing the difference between the different types of hair used for wigs means she can identify high-quality human hair when she sees it. She knows to prioritize fit over everything and examines front hairlines and color dimensions discriminately. Mirna advocates for wig-wearing education so others can make informed decisions and not run into the same panic purchase she made. Now armed with the knowledge that natural-looking, secure and comfortable human hair wigs exist, Mirna wouldn't settle for anything less than perfect.
---
Tip 4: Find a reputable wig company
Mirna is emphatic that finding a reputable brand is crucial to a positive wig-purchasing experience, and admits it might take more than simply googling the address of the nearest wig shop, to find one. "Finding a company who stands behind their products and is committed to helping you find the right wig is so important in making you feel supported and confident in your choices," she explains.
A company that provides education, helps take measurements, offers a range of color choices, and has an accommodating return policy has your best interests in mind, and is committed to your personal journey.
Mirna's experience at the wig shop didn't provide her with any tips on after-care or support as a new wig-wearer. In fact, lacking the know-how on wig care, Mirna was so scared of ruining her wig, she never learned how to wash, style or care for it herself.
Post-purchase support is so important because nobody becomes an instant wig expert the minute they take one home. A human hair wig is a huge investment that needs proper care to ensure its longevity and wearability. And a company that teaches you how to care for your wig, how to wash your wig, and even offers repairs and maintenance, is passionate about making sure you get the most out of your piece.
"To find the best brands, check out what people are saying about them on social media, and read customer reviews. It's never been easier to see what people are saying about companies online."
---
Tip 5: Get properly measured for your wiG

Mirna shakes her head with disbelief as she recalls that trip to the wig shop to buy her first wig. "I can't believe I didn't get measured. Measurements have so much to do with [a wig's] comfort."
"I think a lot of people get distracted by pictures of wigs they see online. They go to blogs or Instagram and see a photo of a wig and they buy it, thinking that how a wig looks is the most important thing. But if they're uncomfortable to wear they won't look good on you…. The best wigs start with a good fit. Taking accurate measurements is everything."
Starting with the foundation of a good-fitting cap is the cornerstone of the very best wigs. Mirna suggests finding a company that not only assists with taking accurate measurements but also offers a range of cap sizes. For example, here at Daniel Alain, we offer free private consultations to assist with taking measurements and discovering the best cap size for each individual. Avoid any 'one size fits all' false promises and have all the highest expectations for comfort and security.
---
Tip 6: Invest in the best wig you can afford

There's no doubt the best human hair wigs are an investment. An expensive price tag can initially seem off-putting and may lead you to search for cheaper alternatives. But as Mirna points out, "if you don't feel beautiful in your new wig, you'll always be on the hunt for the perfect one."
Too many people buy a wig they're not completely happy with and end up buying a second or third to fill the void. Mirna can relate - she bought a pricey, synthetic, second wig to wear while her first human hair wig was being washed. Neither wig felt like her and both pieces left her empty and "searching for that feeling of being beautiful."
"If you're spending $600 here and $1000 there over a couple of years or so, that really adds up. You might as well just buy yourself a really good wig the first time around."
The best quality human hair wigs do come at a cost but the craftsmanship and materials that go into making them mean they outperform cheaper wigs in every way. Investing in a quality piece from the get-go can save you money in the long run. If the price tags seem daunting, look for companies that offer financing options or 'buy now pay later' plans.
---
Are you ready to buy your first wig?
By the time Mirna started to look for a wig, she was so desperate for hair that she was willing to accept the bare minimum from any wig she chose. Not knowing better, she didn't have the expectation of comfort or beauty and when she made her unhappy first purchase, she just assumed that that was how wigs were supposed to look: unnatural and uncomfortable. Disappointing at worst. Mediocre at best.
Finding community support gave Mirna the confidence to seek something more and to set higher expectations for the hair she wore. Discovering Follea wigs by Daniel Alain opened her eyes to the possibility of feeling beautiful in her wig. And Mirna hasn't looked back. These days, she's a wig-wearing advocate, sharing information, tips, and tricks to help dispel the myths and stigmas around women's hair loss and wearing wigs. Thinking back to the insecure, frightened woman who was hiding her hair loss under a baseball cap as she nervously set foot in that first wig shop, you'll hardly believe how far she's come in her journey.
If you're inspired by Mirna's story and feel ready to start the search for your own first wig, we would be happy to guide you through the process. Our empathetic team of expert consultants has helped thousands of women find their first wig and we are committed to becoming a trusted advisor in your own journey.