Ways to Pay for a Daniel Alain Wig or Topper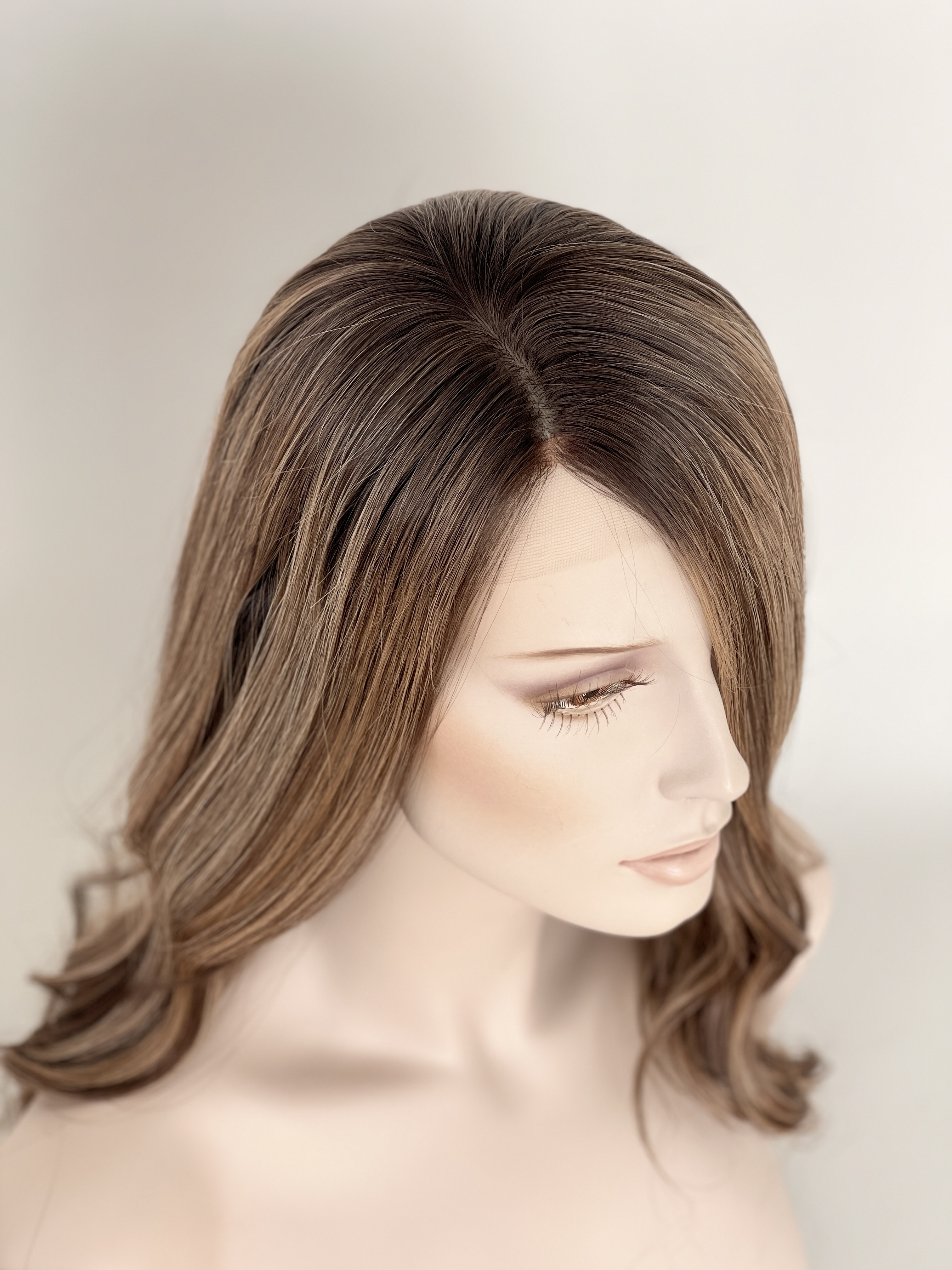 Finding your dream hair is exciting. Finding out the cost isn't. Financial investments should not be taken lightly. While an investment may have a high initial cost, the long-term results make up for the high cost. Just as buying a wig can be stressful, so can figuring out how to pay for it.
At Daniel Alain, we know our pieces are expensive. Our premium European hair and handmade craftsmanship drive up the cost. While this makes the investment worthwhile, we know how stressful big financial purchases can be. In this article, we've broken down different options for ways to pay for a Daniel Alain piece. By the end of the article, you'll have a better idea of what options are available and which is best for your needs.
Paying With a Credit Card
Of course, you can buy a Daniel Alain wig with your credit card. This is the most straightforward way to buy your piece. Whether you connect with a consultant to have her help in processing the order or simply placing it yourself online, using a credit card is the most common method of purchase.
If your piece is back-ordered, you can pay for half the wig as a down payment and pay the other half when your piece arrives.
Payment Plan Options: Buy Now, Pay Later
If you prefer a payment plan to space out payments, we offer two options.
PayPal
If you're looking to set up a payment plan, we recommend using PayPal. PayPal offers a 6-month plan with interest accruing if you have not paid in full after the specified time. With PayPal, you do not have to pay a down payment. You will need to get your credit approved to use this financing plan and that hard inquiry can potentially impact your credit score.
Affirm
We also offer Affirm as a way to pay for your piece over time. With Affirm, you can choose between a 3, 6, or 12-month payment plan. However, Affirm does charge interest depending on which payment plan you choose. The APR is dependent on the plan and can range anywhere from 10-30%. You may also have to pay a down payment. With Affirm, you'll need credit approval, but it is not a hard inquiry and will not impact your credit score.
Does Daniel Alain Have Sales or Offer Discounts?
Daniel Alain rarely runs sales or offers discounts on our wigs and hair toppers. We do offer a referral program to earn credit toward a wig.
Referrals
We offer a referral program that helps you earn credit toward your next Daniel Alain piece while helping your friends and family find their dream hair as well. To participate in our referral program [link], simply fill out a membership form. Once registered, you'll receive a unique referral code that you can share with friends or family that will help you earn credits toward your next purchase.
Every time someone uses your code, you'll get a $200 credit toward your next Daniel Alain piece. The credit must be used when your friend or family member makes their purchase or we cannot honor the referral. The credit will take 15 days to show up on your account in case the person referred needs to return their piece. After the credit is applied to your account, you will have one year to use the credit.
You don't have to currently own a Daniel Alain wig or topper to participate in the referral program. You can refer your way to your first Daniel Alain piece.
Military Discount
The only discount we offer is a military discount [link]. This 10% discount can be used by any military personnel (active, reservist, national guard, veteran, and retired) as well as their dependents or spouses. To qualify for the discount, you must verify your military status using ID.me.com. After verification, the generated promo code can be used to purchase your Daniel Alain piece online or through one of our consultants. This discount can be applied to our entire line of products.
Can Insurance Pay for a Daniel Alain Wig?
It's important to note that Daniel Alain does not work directly with insurance. If you're interested in having your insurance cover the cost of your piece, you should contact your insurance company directly to see what your plan covers. Some plans may cover the full cost of one piece while others might cover part of the cost.
Although we don't work directly with insurance, we can provide documentation with specific wording to help you out. For example, some insurance companies require documentation of the medical term for a wig, cranial prothesis, to provide coverage. We're happy to provide you with the correct documentation you would need to submit to your insurance company for potential reimbursement.
Investing in Yourself
After reading this article, you should have a better idea of how you can make buying your dream hair possible. Here at Daniel Alain, we know that wig buying can be a stressful experience. We're here for you every step of the way to make sure you feel supported during the process. Making a major financial purchase can stir up feelings of unease. Understanding what financial options are available to you can help ease any stress that can be associated with an expensive purchase. If you're interested in exploring your options, book a consultation to connect with a stylist who can help bring you a step closer to your dream hair.