The Pros and Cons of Using Minoxidil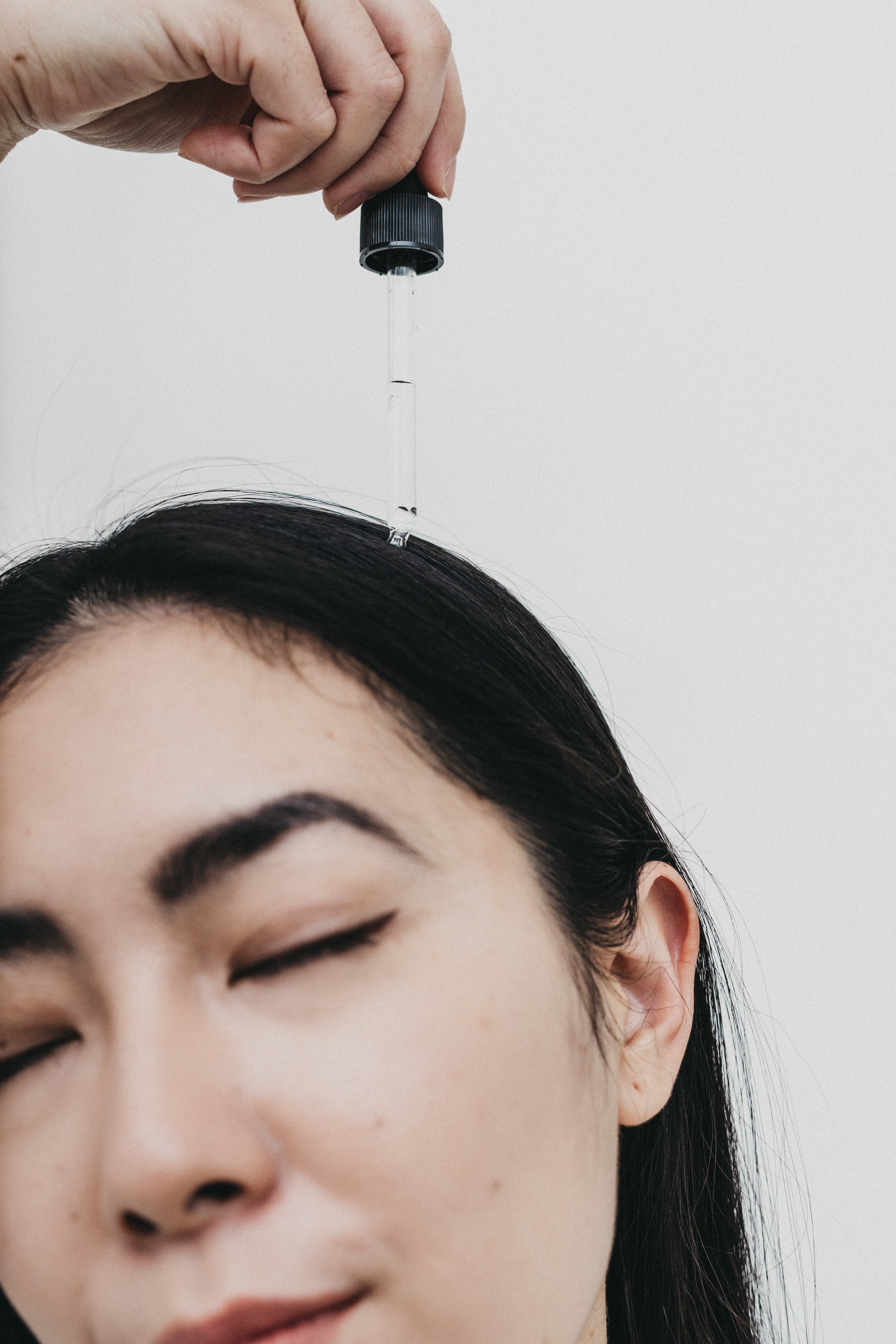 When you start losing your hair, you start looking for an answer. If you're experiencing progressive hair loss, you've probably heard about the leading hair loss product: Minoxidil. Minoxidil, most commonly known by the brand name Rogaine®, has been around since the late 1980s and has helped millions of people regrow their hair. Because of its popularity, most people default to buying and using Minoxidil but may not be familiar with the ins and outs of the product. But the truth is, Minoxidil may not be the right solution for your hair loss.
At Daniel Alain, view hair loss with a 360-degree view and offer products for each stage of hair loss. We're well versed in every type of hair growth products and want to make sure you're well-informed and can make the best decision to treat your hair loss. In this article, we're going to break down the pros and cons of using Rogaine®/Minoxidil. By the end of this article, you'll understand more about Minoxidil and will feel better equipped to explore solutions for your hair loss.
The Pros of Minoxidil
1. Minoxidil is FDA-Approved
Minoxidil is the only topical hair growth product that has FDA approval to treat androgenetic alopecia – the most common cause of hair loss for men and women. FDA approval is a five-stage process that can take years to complete along with the investment of millions of dollars. Approximately one in every ten drugs that makes it to the third stage, clinical research and trials, earn FDA approval. This stage alone, on average, lasts three years. While the FDA's approval process is sometimes criticized, the process is designed to ensure consumer safety and drug efficacy. In Minoxidil's case, the drug's positive effects outweigh any negative ones which led to its FDA approval in 1988 for men and 1991 for women.
2. Minoxidil is Easy to Use
Using Minoxidil is not complicated. Much like taking any drug, it's only effective if it is used properly and consistently. The actual application of Minoxidil is simple. When your hair and scalp are dry, apply the required dose as per packaging instructions and wait at least four hours before shampooing your hair. It's important to wash your hands after applying Minoxidil to ensure that no residual medicine is left on your hands.
3. Minoxidil Regrows Hair
Aside from having the coveted FDA approval, Minoxidil is the only proven over-the-counter topical solution to grow hair. Most products that claim to grow hair actually address other issues, such as hair breakage or thinness. While its efficacy varies depending on the user and the exact science of how Minoxidil stimulates regrowth is still being studied, it is the only easily accessible option that is proven to grow hair for androgenetic alopecia.
The Cons of Minoxidil
1. Minoxidil Takes 6-9 Months to See Results
Minoxidil, like many drugs, does not begin working overnight. It can take on average six to nine months to see any results from Minoxidil. This means that after nine months of using Minoxidil, you may only see minimal regrowth. There is no guarantee of how much growth one user will experience. You could end up using Minoxidil for a very long time and be disappointed with the amount of regrowth you experience. In the first month or so of usage, you may even notice an increase in hair loss which can make the process discouraging.
2. You Have to Use Minoxidil Indefinitely
Like any drug, Minoxidil stops working when you stop using it. If you decide to stop Minoxidil treatments, your hair will begin falling out again. If you decide to continue with treatments, you're committing to applying Minoxidil twice a day, every day, indefinitely. While Minoxidil may not be the most expensive product, the cost of buying the product can add up quickly over time.
3. Minoxidil Doesn
'
t Work for Everyone
Minoxidil only works for 50% of men and 30-40% of women. It only works to treat androgenetic alopecia – also known as genetic hair loss. Even if you have androgenetic alopecia, Minoxidil may not work for you. For the product to work, you need a sufficient amount of the SULT1A1 enzyme present in your hair follicles to create the ideal scalp environment to activate Minoxidil.
If you do not have a sufficient amount of the SULT1A1 enzyme, you will not respond to Minoxidil and could be wasting time, money, and energy. In addition, you could be exposing yourself to adverse side effects such as dry, itchy scalp and irritation.
Will Minoxidil Work For Me?
After reading this article, you are now better informed about the pros and cons of Minoxidil. You may be wondering whether Minoxidil will work for you. Until now, using Minoxidil has been a guessing and waiting game. Now, with the world's first Minoxidil Response Test from Daniel Alain, you can stop the guessing game. Daniel Alain Labs will test your hair follicles using six strands of hair to see if it has a sufficient amount of the SULT1A1 enzyme to activate Minoxidil.
Instead of waiting 6-9 months for results, you'll get an answer in 14 days or less. Take control over your hair loss and get answers to make an empowered decision. Order the Minoxidil Response Test today for men or for women.
If you're still wondering whether Minoxidil is right for you, download our guide to Minoxidil to learn more.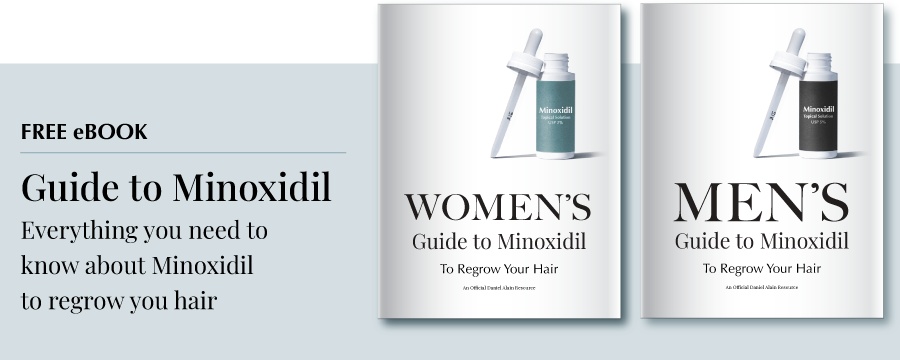 All product and company names are trademarks ™ or registered marks ® of their respective holders. Use of them does not imply any affiliation with or endorsement by them.