The Rene Wig: A Real Customer's Review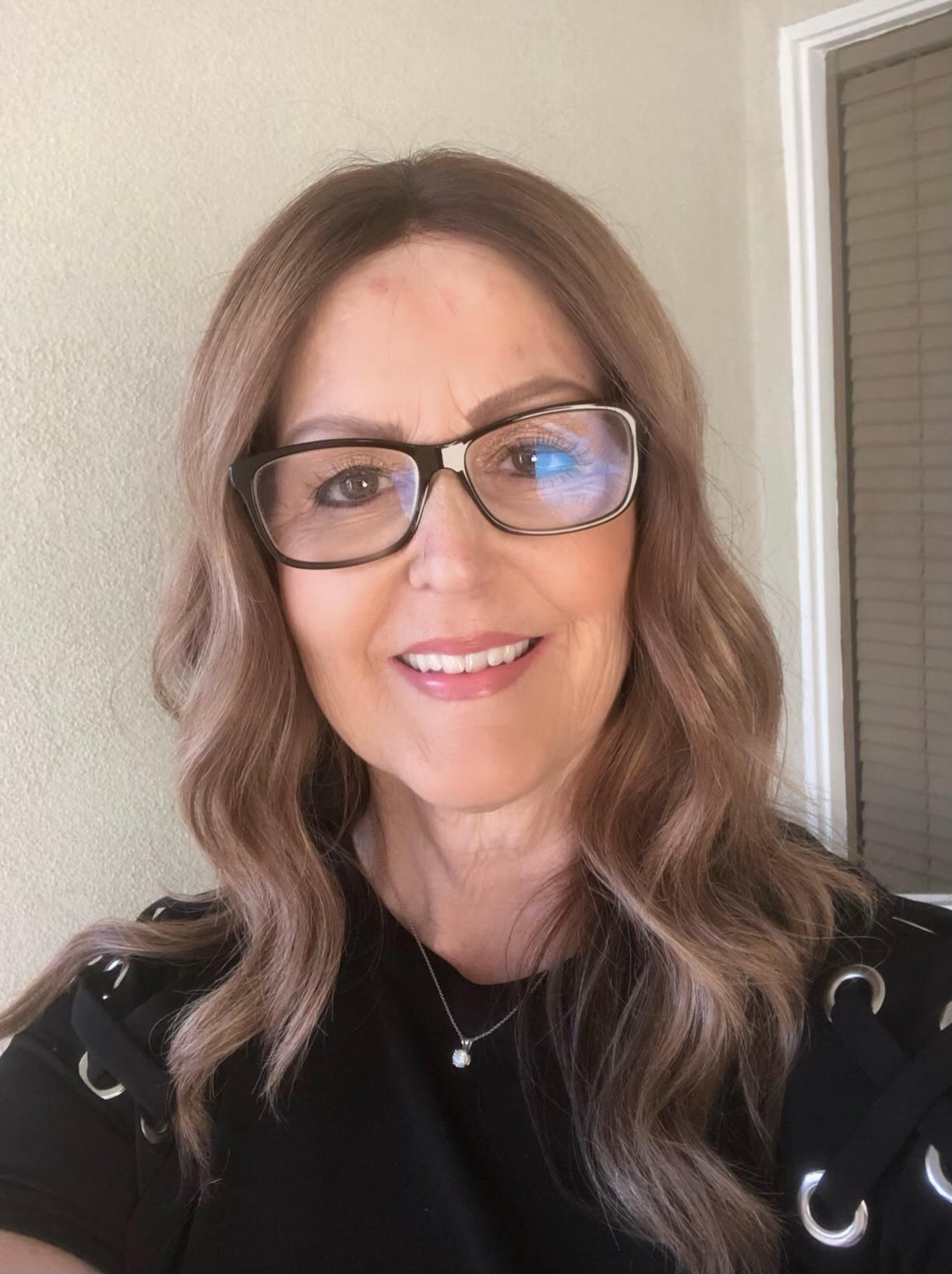 Buying a wig, especially one made from human hair, is a decision that takes time and thought. In looking for information about wigs, it can be frustrating to read reviews that only highlight the good aspects of a product or have nothing but bad things to say. An honest, balanced review can be difficult to find.
At Daniel Alain, we sell 100% human hair wigs. One of our most popular wigs is the René. We often refer to the René wig as a beginner's wig for someone new to our brand or wig buying in general.
While we are the creator of the René wig, we understand that you want to hear from real customers who have tried our product and formed their own opinions about it. One of our customers, Tracy, bought her first René wig almost a year ago. Since then, Tracy, who has a hair stylist's background, has come to work as a consultant at Daniel Alain and is passionate about helping other women find their dream hair.
In this review, we're going to break down what Tracy loves about her René and what she's not a huge fan of. After reading about Tracy's experience with her René, you'll have a better idea of how the René wig impacted Tracy's life and how it could impact yours.
Meet Tracy: A Real René Wig Wearer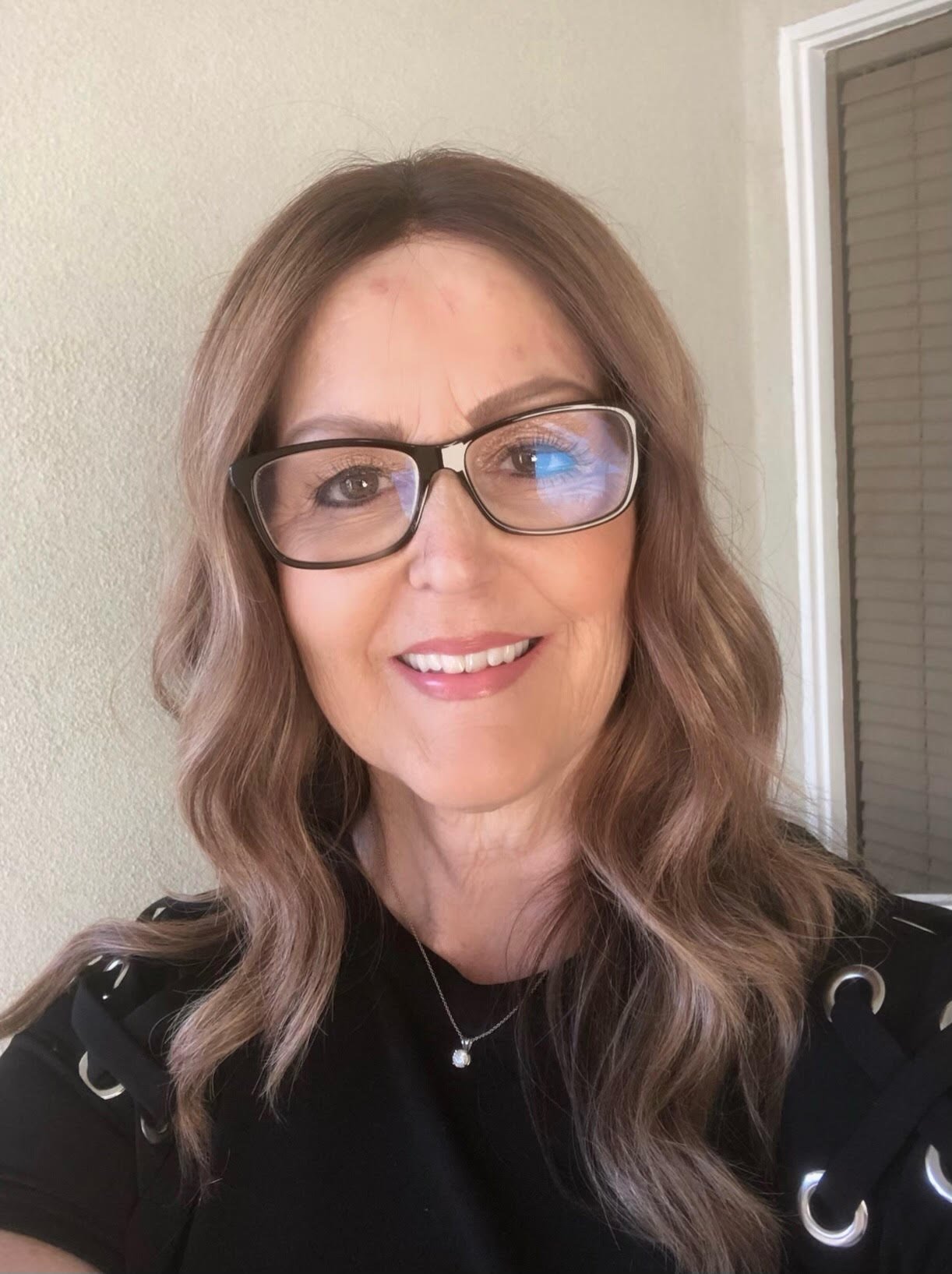 When she was in her mid-20s, Tracy had her first encounter with skin cancer. Summers spent at the beach with little protection from the sun had caught up with her and she underwent surgery to have a skin cancer removed from her scalp. She had plastic surgery to close the area up but could still style her hair in different ways to cover up any bald patches.
It seemed easy enough. After all, we all modify our looks as we get older and change. But soon, after more surgeries, it became harder and harder to part her hair perfectly to cover up a spot where hair used to grow.
About five years ago, Tracy underwent radiation at her dermatologist's recommendation. "Nothing was getting better or changing," Tracy said, "Before that, I knew I was getting to the point of probably having to wear a wig." Before her surgery, Tracy visited Daniel Alain, to casually explore more of her options.
But at that point, she didn't need a wig.
For a while, Tracy wore hats everywhere. She had tried a hairpiece that was messy and time-consuming. Although Tracy knew that she would be dealing with skin cancer treatments for a long time, she was still hesitant.
When Tracy realized that her hair would not grow back in the areas that had been targeted by the radiation and that she needed a long-term, high-quality solution, Tracy returned to Daniel Alain to find her dream hair.
When she walked into Daniel Alain, Tracy was hesitant to share her problem with Janet, the consultant who helped her out. But Janet's patience and kindness allowed Tracy to open up because she felt like Janet truly wanted to help her. Because Tracy had previously tried on some Daniel Alain wigs, she knew she would love whichever wig she chose. After falling in love with how the Cappuccino color complemented her features, she decided to invest in a René wig.
Though she had initially fallen in love with a Style wig, the price of the René was more accessible. "It wasn't exactly what I wanted," Tracy said, "But I felt beautiful and good about it."
In the beginning, Tracy was nervous about wearing her wig. Would anyone be able to tell she was wearing one? But quickly, the René wig gave Tracy back something she had lost over the years: her confidence.
The Pros of a René Wig
The René is an affordable option for someone beginning their journey into the world of wigs. The price point allows you to get familiar with our brand and to familiarize you with the upkeep and maintenance required that comes with a human hair wig. Even as the least expensive of Daniel Alain's wigs, in Tracy's words, "It's a home run."
A proud owner of two Daniel Alain wigs, Tracy notes that "the René feels airier and a little more lightweight" than the other wig she has. Tracy attributes this to the René's cap construction. The lace top of the René is transparent and doesn't have layers to make it look more scalp-like. The wefting on the back of the cap allows for more airflow in the cap.
Some Cons of the René Wig
For some, adjusting to the hair density on a René wig may take some time. Tracy notes that the amount of hair on the René can make it feel heavier because the hair is coarser, made from a Chinese and Indian hair blend. "I'm probably going to have some of the bulk thinned out because it's a little too heavy for me."
The coarseness of the hair sets it apart from other Daniel Alain wigs, as the other wig collections are all made of 100%, premium European human hair. Though the hair on the René is still soft, it doesn't have the same fine silkiness as other styles offered by Daniel Alain.
Although the René's cap may feel more lightweight, the drawback to this construction is a less realistic-looking scalp. If you pull the hair back, you can see the lace, which looks more artificial than some other caps that mimic the look of a scalp.
So… Is the René Wig Worth It?
Before finding the René wig from Daniel Alain, Tracy felt like she had lost a big part of herself. "I used to find reasons to not go to certain things because I didn't feel like I had the whole look. I felt incomplete."
Finding her René wig gave Tracy the confidence to go anywhere and do almost anything without feeling self-conscious. She feels pretty and it completes her look, like a finishing touch to her getting ready routine. The René helped Tracy to accept her circumstances and prioritize her health, without worrying that she will alter her self-image. She's able to prioritize her well-being while not having to sacrifice feeling beautiful.
In the year since she's started wearing her René, Tracy's life has changed. Her experience at Daniel Alain helped her through a tough time. Once she saw how much her René changed her life, Tracy knew she wanted to do something similar. "I've always wanted to be part of something that is life-changing and that I'm passionate about. This is it, I love my job! I love being able to offer something to these women that I know from my own personal experience is a good product that's going to make them feel good again."
The René wig is a high-quality entry-level option that can open doors. Feeling good about the way you look helps you feel confident in who you are.
With its lightweight cap construction, the René allows for some breathability. Its thicker hair quality creates beautiful volume. In four flattering lengths and a variety of color options, the René is a versatile and sophisticated choice for however you want to look.
Like Tracy, you may feel like hair loss took something from you. But you can take it back. The journey isn't always easy, but we are here to help you feel empowered to prioritize your well-being while not having to sacrifice feeling comfortable in yourself.
Whether you're ready to take the plunge or unsure and want to learn more, the best way to begin is to reach out to us. Book a consultation with one of our team members to get familiar with what we offer at Daniel Alain. If you're looking for an elegant, affordable option that will empower you to be truly you, the René wig may be the one for you.