How I Style My Human Hair Topper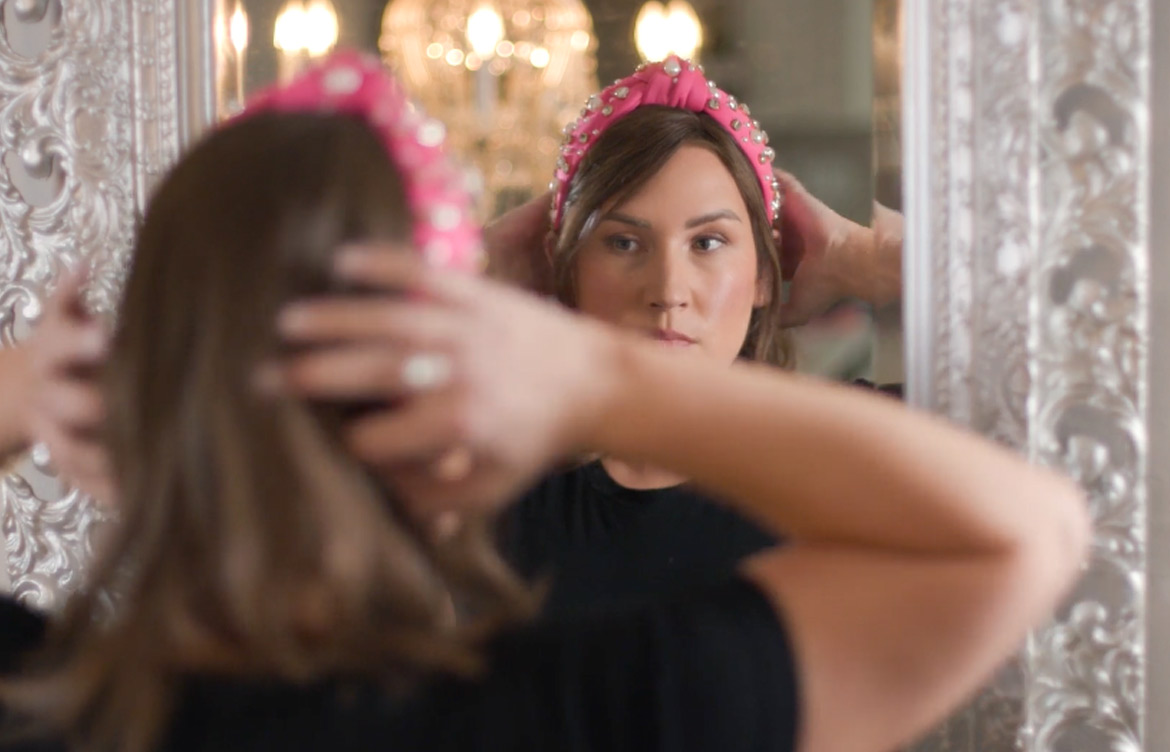 A human hair topper can be the perfect solution to hair loss, a thinning crown, loss of density, or bald patches. But if you've been considering wearing one, you may doubt your ability to style a human hair topper and make it look natural. If you're not used to having a lot of hair, it may be extra daunting to think about managing a full head of hair.
We understand the emotional impact hair loss can have on your well-being and how important it is to feel confident and beautiful in your hairpiece. At Daniel Alain, our premium-quality human hair wigs and toppers are well known for their natural beauty and look, but above all, we're dedicated to providing our customers with the support and resources they need to feel confident in wearing their pieces every day.
Whether you purchase one of our toppers or a topper from a different brand, we want to help you style your human hair topper confidently and provide you with the inspiration you need to create a natural look that blends seamlessly with your existing hair. You'll discover expert tips from a real-life topper wearer, and we'll show you how she creates any look she desires. By the end of this article, you'll have some ideas and inspiration to style your own human hair topper like a pro and feel confident and beautiful when wearing it.
---
---
---
Choosing the right human hair topper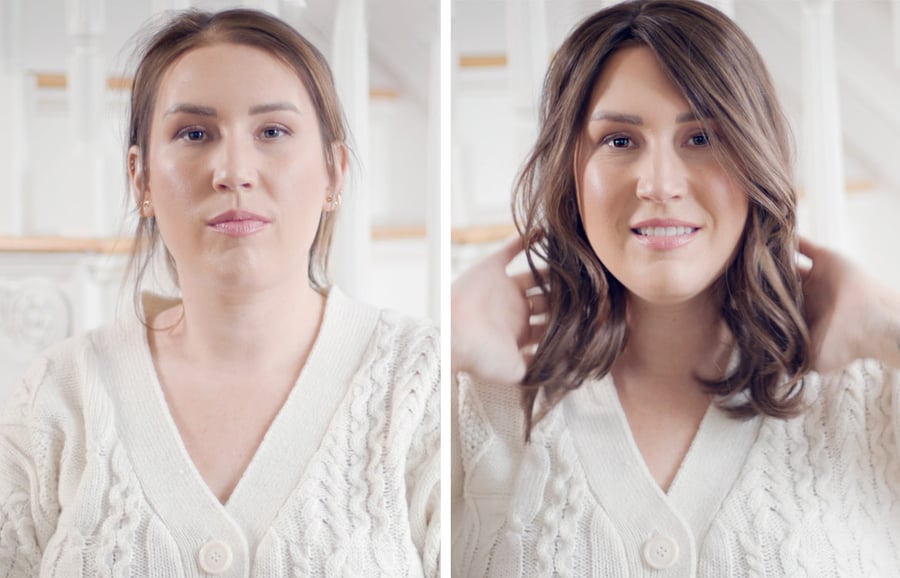 Emily V. has been wearing a Follea human hair topper from Daniel Alain for about two years. Losing your hair, Emily explains "is a struggle. It can really affect you and how you feel about yourself on a daily basis." Low self-esteem and not feeling confident can make you want to avoid others which can lead to isolation and loneliness. "I didn't feel comfortable doing the things I love. I was very self-conscious about being in places where there were bright lights, or where people might see my thinning hair."
After finding the perfect human hair topper, Emily regained her confidence and discovered a renewed passion for enjoying life to the max. "I wish I had found my hair topper sooner," she says. "In it, I feel the most confident I've ever felt."
Emily worked with a consultant who helped her find the right Daniel Alain human hair topper that matched the color, length, and texture of her existing hair and provided the most natural look. "I'm a teacher," she adds. "I always make sure I take my topper off to show my students what's underneath, and they're always amazed it's not my real hair."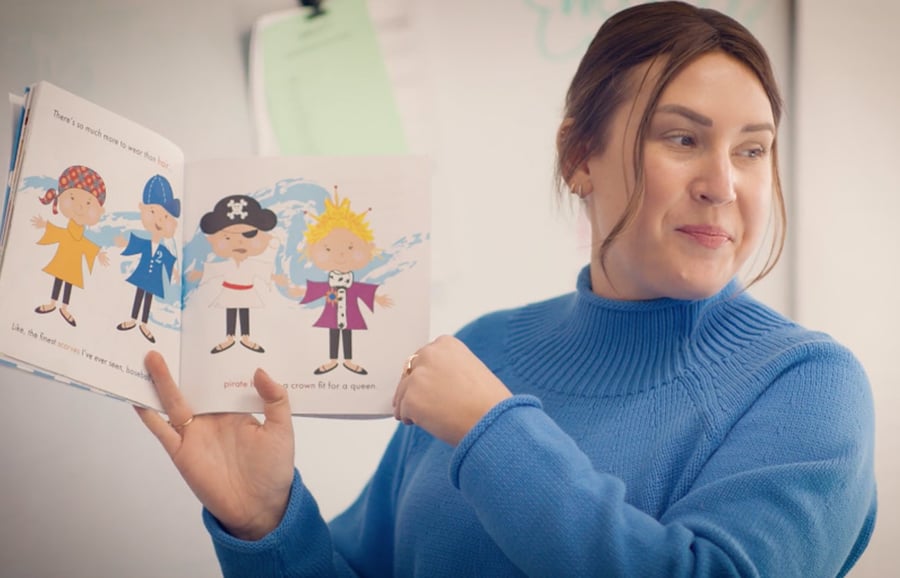 These days, Emily proudly wears her Follea human hair topper everywhere. Whether she's wearing her hair topper while working out in the gym, ice skating, at dance class, practicing pilates, or teaching her students, she's safe in the knowledge that it looks natural and is secure on her head. "My hair topper feels like the hair I never had," she explains. "And I love that my topper is so versatile and I can wear it in any style I want."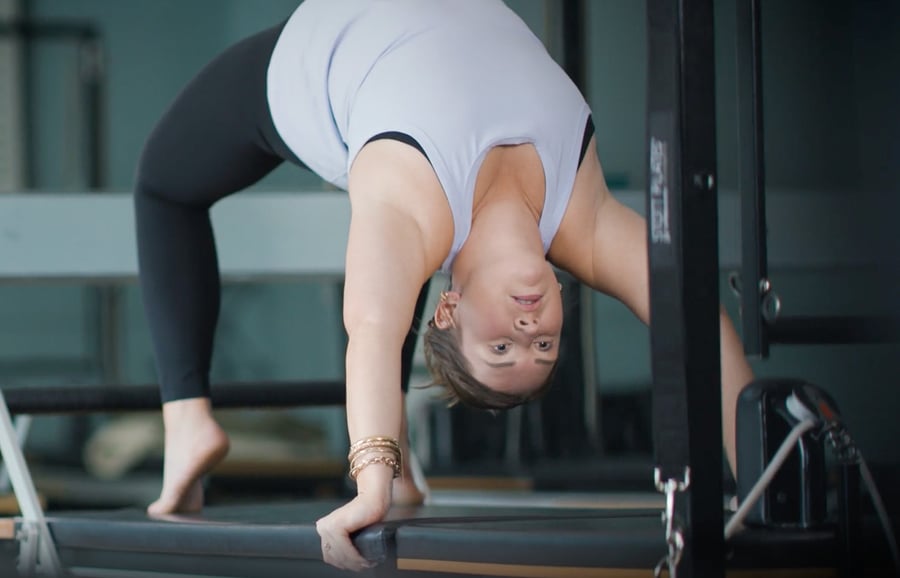 While we work hard to provide the best resources for people looking to find the perfect human hair topper, there's no replacement for having a one-to-one consultation with an experienced stylist. Talking to an expert who specializes in human hair wigs and toppers, allowing them to take measurements, and trying out different styles and options is a way to ensure you end up with the right hairpiece for your particular needs.
---
Styling your human hair topper
One advantage of a human hair topper compared to a synthetic topper is that it can be styled with heat tools in the same way as your bio hair. If you're using a straightening iron or curling wand regularly, be sure to use a good quality heat protectant to prevent damage to the hair. Maintaining your human hair topper correctly will keep it looking its best for several years.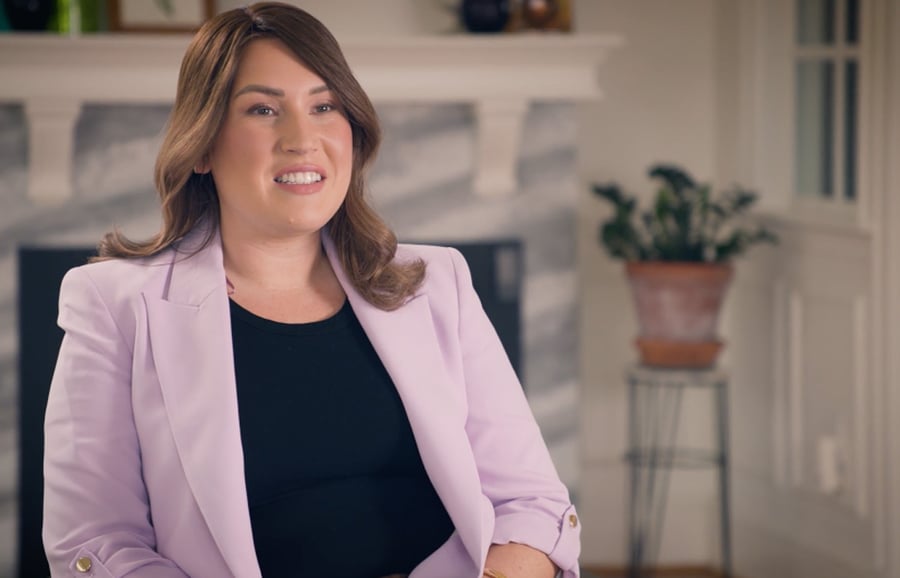 Styling a human hair topper may take some time and practice to get used to, especially if you're new to wearing hairpieces. Be patient with yourself and know that it's normal if you feel a little unsure at first. We recommend experimenting with different ways to make the hair topper feel like a part of you, but it's okay to have a few bad hair days along the way - it's all part of the learning process! Over time, you will find your own best practices for styling your own.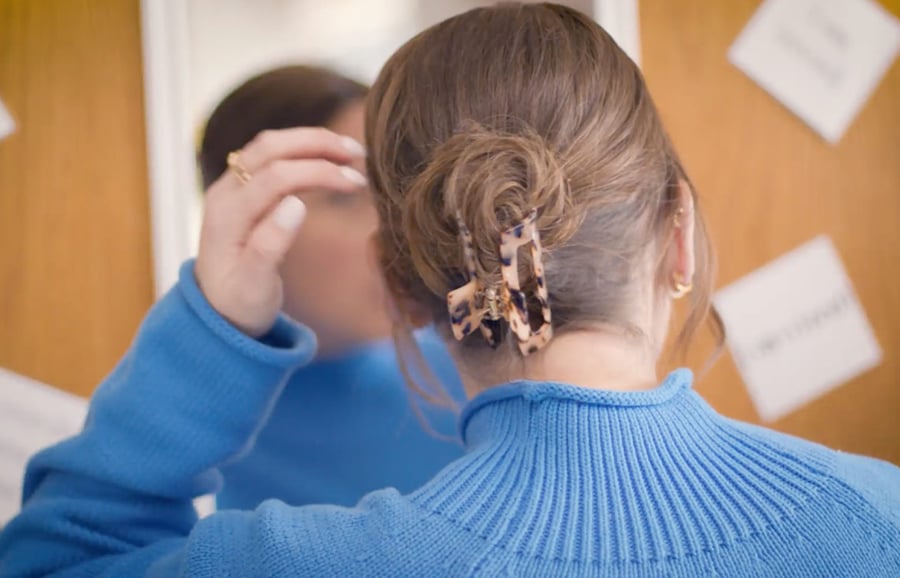 Emily embraces being able to switch up her look depending on the day or activity. "When I'm ice skating, I usually wear my hair up in a ponytail," she says. Gathering all of her hair, topper hair included, at the back of her head, she simply takes an elastic hair tie and wraps it around the base to secure the ponytail in place. Emily uses a brush or comb to smooth out any bumps or flyaways for a sleek look.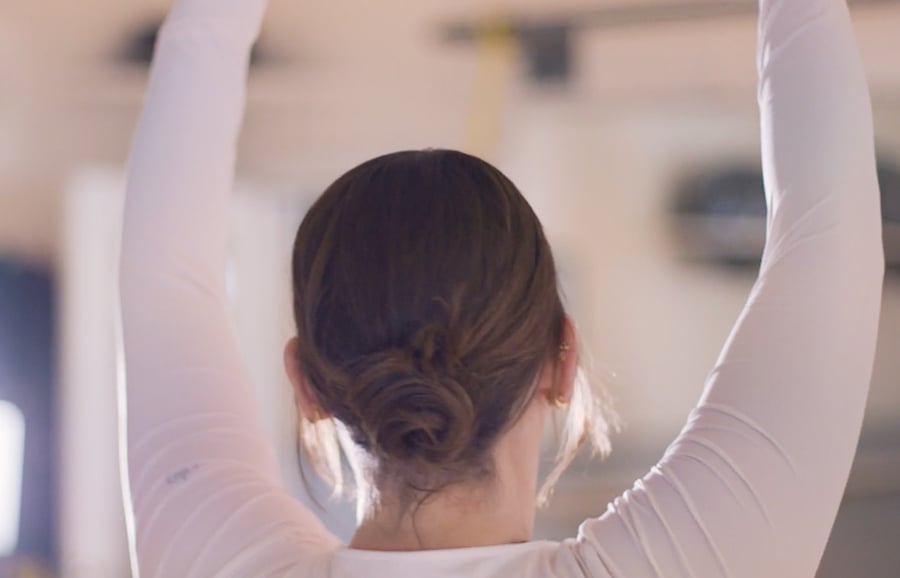 "During tap or ballet class, I always wear my hair in a low bun," Emily explains. "It just feels right for the occasion."
"When I go to school, you never know how I'm going to wear my hair!" Emily smiles. "I usually like to wear it in a headband or hair clip, but I also like it half up, half down, straight, curly, or maybe even braids."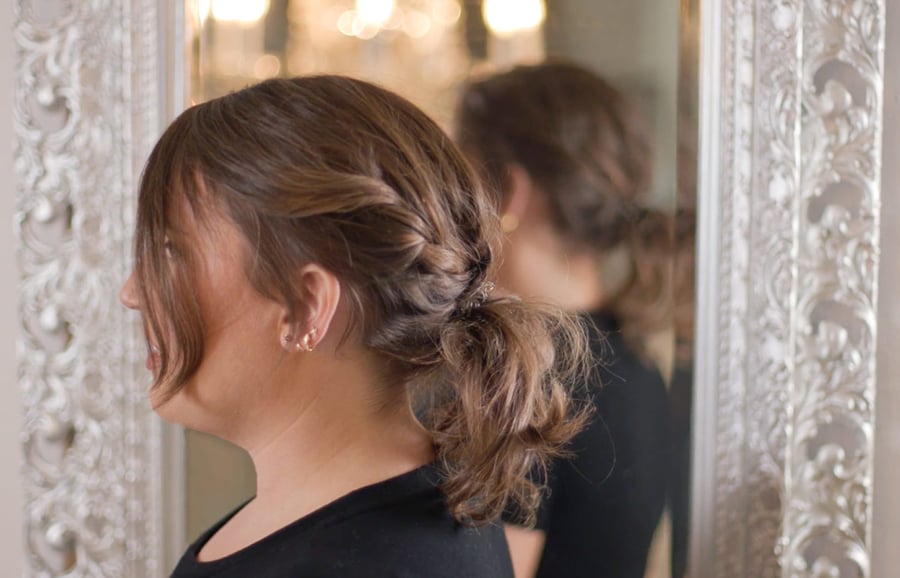 ---
Is a human hair topper the right option for me?
If you've been experiencing hair loss or hair thinning and you're considering a human hair topper you might be concerned that your styling options will be limited once you're wearing it. It might be hard to imagine how you can wear it up in a ponytail, or a low bun, and maintain a completely natural look. After all, wearing a topper is supposed to improve the look of your hair, not draw unwanted attention to it for looking fake.
We hope that reading Emily's first-hand experience of wearing a human hair topper has helped you realize that creating different styles and looks is easier than you thought. Human hair toppers are an incredibly versatile solution to hair loss, and it's possible to achieve a variety of looks and styles, from casual messy buns to more dressy loose waves, and everything in between. And the best part? A human hair topper can look and feel just like your own hair.
If you have questions about how to put on a hair topper, whether they're comfortable to wear, or how long it will take to get used to wearing on, knowing the important considerations before buying a human hair topper will help ensure you find the right piece for you.
If you're interested in our Follea toppers at Daniel Alain and would like to speak to an expert about your options, scheduling an appointment for a free consultation is a great way to get your questions answered. We know hair loss can feel like a lonely experience, but we want you to know that we're ready to guide you on the journey toward beautiful hair whenever you feel ready.