The Style Topper: A Real Customer's Review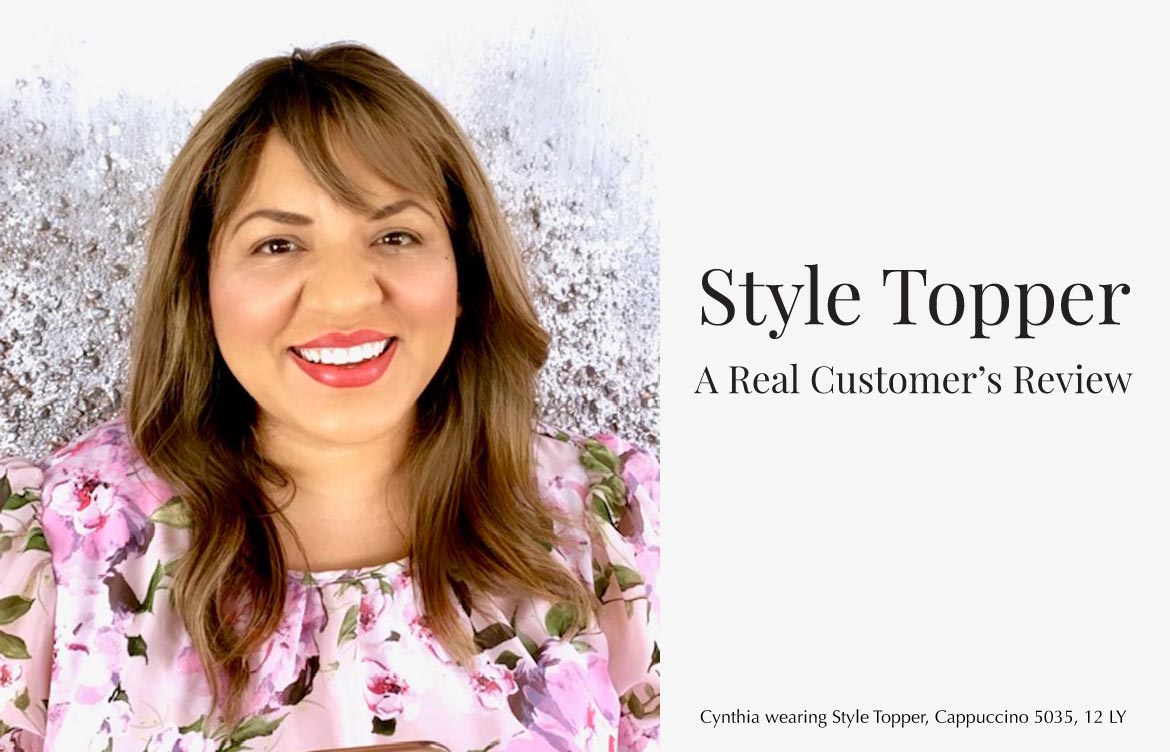 When you're searching for reviews of a product, you may not know what to believe. Companies pay people to write positive reviews for products that simply don't work. Some don't even exist. When searching for an honest, balanced review, you may start to wonder if you'll ever find one that you can trust. Most seem to focus only on the good or on the negative. Others seem to go on tangents that simply don't apply to you and your needs.
At Daniel Alain, we understand the frustration of looking for an honest review of a product. That's why we've asked our customers to speak with us and tell us their honest opinions of the products we sell. As we strive to constantly improve and be responsive to our customers, we want to pass along their honest thoughts and opinions on our products to help you discover if a product is right for you. The best way to do this is to hear from a real customer.
In this article, we're going to highlight Cynthia's experience with our Style topper. By the end of the article, you'll learn about the pros and cons of the Style topper from someone who has owned one for a little over two years.
Meet Cynthia: A Real Style Topper Wearer
When she was fifteen years old, Cynthia enrolled in beauty school. Before she had graduated from high school, she was a certified hairdresser. At 20, she opened her first salon. She entered the corporate beauty world at 23 and became an executive at a high-profile hair extension company by the time she was 29. As the VP of sales and marketing, Cynthia saw the explosion of social media marketing and decided to open her own agency.
After being in the hair industry for over 20 years, Cynthia was curious when Daniel Alain, a hair loss solutions company, asked for help with social media marketing. After learning about the premium human hair wigs and toppers Daniel Alain sold, she was intrigued. "I didn't get it," she said, "I was like, 'Is the hair super long or something?'" After seeing the wigs and toppers up close, sitting in on consultations, and witnessing before and after transformations, Cynthia realized how powerful it was to provide a woman with a solution to her hair loss.
She brought in a client to Daniel Alain and after seeing how happy the client was, she decided she wanted to add some volume to her hair with a topper. "I was a little jealous. I'd see these people with beautiful hair and I wanted that." Cynthia fell in love with how the topper enhanced her biological hair, an easy solution to her desire for a little more hair.
When her hair began falling out, she said, "It didn't affect me versus someone who wouldn't know where to start or what the solution was."
The Pros of the Style Topper
When Cynthia came into her initial consultation at Daniel Alain for her topper, she wasn't 100% sure of what she wanted. Once her consultant pulled out the different colors, Cynthia landed on the Style because of its size, color, and length. "It looked like completely beautiful, normal hair."
Aside from the high quality, 100% European human hair, Cynthia loved how the base gave the illusion of a scalp. She felt so comfortable wearing her topper because she knew that no one could tell she was wearing hair.
Among other things, the Style topper made maintenance easier. She says that in the morning, she would just "get ready, take it off at night, and know in the morning I would just clip it back in." Instead of spending money on extensions, going in consistently to get them resewn, and still losing hair in the process, her topper was a quick single solution.
"Honestly, I would still wear it if I wasn't transitioning to a wig. It still looks amazing after two years."
The Cons of the Style Topper
Cynthia's biological hair is fine but curly. She noted that because Daniel Alain's toppers do not come in curly styles, she would have to take the time to either straighten her hair or curl the topper for the two to blend as seamlessly as possible. One of her biggest concerns was finding a hairstylist who knew how to work with hairpieces.
"You still have to treat it like real hair." The Style topper is made from 100% human hair and as such, must be cared for in the same way color-treated hair is. That means that excessive sun exposure could fade the color. It's essential to use professional hair care products to avoid removing pigments. Cynthia compared the topper to a car. You have to put in the maintenance to make sure it can last a long time.
Cynthia also said that if she wanted to change hairstyles with the topper, such as pulling her hair into a ponytail, she needed to be a bit more conscious. It's not as mindless as pulling biological hair into a ponytail because you have to account for where the base sits and the coverage may change if the hair is pulled back.
So… Is the Style Topper Worth It?
The Style Topper may be right for you if you…
Would like to enhance your natural hair volume
Only need partial coverage
Are considering a wig down the road and want to start wearing alternative hair now
The Style Topper may not be right for you if you…
Do not have naturally straight hair and do not want to style it to blend it
Need full coverage
Taking the First Step Toward Your New Hair
When Cynthia realized a wig would be the best option for her hair loss needs, she wasn't nervous or resistant. She was so excited. After having the Style topper, she knew that a wig would help her feel confident. Because she saw how no one could tell she was wearing a topper, she knew the transition into wearing a wig would be easy.
Sometimes, the hardest step toward a solution is the first one. You know it's probably what you need to do, it may be what you want to do. But there's something that's holding you back. Cynthia knows she's in a different position than most first-time hair wearers. Her advice to anyone starting on their journey of wearing alternative hair is, "Just try it. Once you experience it, your life will change."
When asked about her experience with booking a consultation she said, "The cool thing with Daniel Alain is that you're in a private, one-on-one session. No one is feeding your mind." Visiting a wig shop can be intimidating because of the lack of privacy or perceived pressure to make a purchase. A Daniel Alain consultation is a pressure-free, private consultation. There is no commitment to purchase and is an excellent way to get an idea of which topper may be right for you.
We want you to feel empowered and beautiful. Like Cynthia, that may mean trying out a topper. Education is an excellent way to empower yourself. Familiarizing yourself with the specifics of each topper or learning about how to choose the right topper for you can ease any anxiety you may have about deciding to wear a topper. Book a consultation to explore your options and be connected with an empathetic expert who can answer any questions you may have about wearing a topper.