The Style Wig: A Real Customer's Review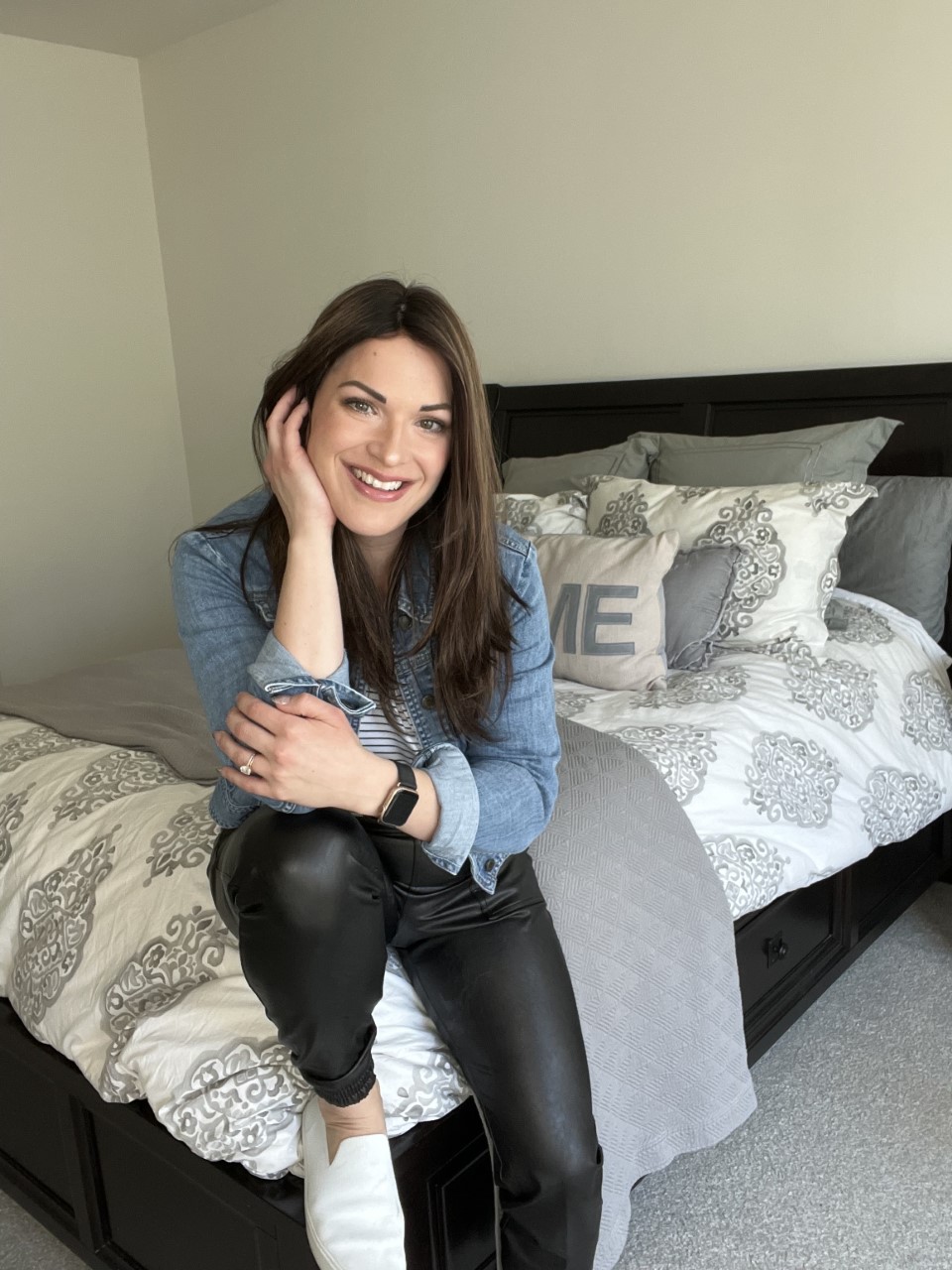 When looking for which wig to buy, you want a straightforward, honest answer from a real customer. So often, review sections are flooded with misleading reviews that only focus on the benefits of a product. On the flip side, some reviews focus on one tiny aspect of the product and rate it one star without providing an objective overview. If you're going to be investing in a wig, you want to know you're making the right decision.
At Daniel Alain, we only sell 100% human hair wigs. We can tell you about the quality and elegance of our wigs, but hearing how a real customer feels about the wig can help you see yourself in a wig more clearly than reading about the craftsmanship of each wig. After all, you want your wig to be beautiful and functional. It can be hard to know if it'll be right for you unless you can envision yourself wearing one of our pieces.
One of our most popular wig collections is the Style wig. Made from 100% European hair and a voluminous skin top cap, it is a step above our entry-level wig but is still at a moderate price point compared to our other collections. After Dana bought her first Style wig, she never looked back.
In this article, you'll hear Dana's journey and her honest review of Daniel Alain's Style wig. By the end of this article, you'll know how a real woman feels about her hairpiece and you will be one step closer to deciding if a Style wig is right for you.
Meet Dana: A Real Style Wig Wearer
As a hairstylist and makeup artist in the wedding industry with 17 years of experience, Dana made a career out of helping others feel beautiful. When her hair started falling out nine years ago due to androgenetic alopecia, Dana knew she could figure it out. She did what a lot of women who first experience hair loss do: she tried powders, products, and covered up thin patches with certain hairstyles. But soon, it became a chore. She couldn't just walk out of the house. Even though she could cover up her hair loss, Dana had the ever-lurking anxiety of being found out. "I felt like everyone was staring. I was always thinking about my hair loss in every situation even though I could cover it up and people had no idea."
Finally, Dana came to a point where she understood she could not continue living this way. "I could almost feel the healthy me on the other side. I wanted to be the healthy person I know I could be and I knew this hair loss, this situation, had to go." She needed a long-term solution before shaving her head and taking the final step toward fully accepting and embracing her hair loss.
A few years prior, Dana had done research and stumbled on Daniel Alain. Before, Dana had been shocked at the investment and didn't feel she had lost enough hair to justify buying a wig. When Dana decided she wanted to shave her head, she remembered Daniel Alain and how she had loved how the wig looked. "I told myself, 'If I'm going to get a wig, I'm going to get the best one.'"
After posting about her hair loss online and receiving tremendous support, Dana scheduled a consultation with Ashley at Daniel Alain. After a quick consultation, Dana received her wig and shaved her head. She didn't cry; she had already mourned her hair loss and was relieved the fight was over. "I was taking who I was back." She put on her new wig and felt a shift. Dana doesn't look in the mirror and feel sick or embarrassed now. "That's not who I am anymore."
Dana's wig helped her regain a sense of self and settled the anguish that had taken a toll on her mental health. A month after wearing her wig, her husband said, "For the first time in 10 years, I feel like I have you back." Dana had never realized how much her hair loss had impacted her well-being and everyone around her. After feeling free of the captivity of unwarranted shame and taking control over her hair loss, Dana began to feel like herself again.
The Pros of the Style Wig
For Dana, exercise is a major part of her life. Not only is she a mother of two and a dog, but she also goes to the gym and does activities like cycling and functional movement training. For Dana, wearing a wig never seemed to be an option for her because in her mind, "wigs flew off your head." The Style wig "fits like a glove, there's no need to wear anything else." With the knowledge that her wig will stay on her head, Dana can go anywhere and has the versatility to style her hair however she wants. She can pull her hair back confidently and know that it will be almost impossible to tell she is wearing a wig.
As a hairstylist, Dana was familiar with extensions and the differences between wefted and hand-tied wigs. She preferred a wig that did not have wefting because, with her active lifestyle, she knew a weft may be warmer. She wanted something breathable and light. Dana wanted a wig that didn't make her feel limited. "A wig should not make you stop living your life. I often forget I'm wearing it."
The Cons of the Style Wig
For Dana, the biggest drawback about the Style wig is its hairline. She explained that biological hair has a unique mark around the temples which is almost like a fingerprint. In her opinion, the Style wig's lace front does not have enough lace and hair around the temples. Although the natural fit of the Style is secure for day-to-day activities, the benefit of a bit more lace would be more security for high-intensity activities and maximize feeling secure. This would help the wig look even more believable.
Part of the luxury of the Style wig is attributed to using fine European hair. This can be one of its drawbacks simply because of the fine texture of the hair. This texture may not be able to hold curls or different styles as effectively as coarser, thicker hair may be able to.
So… Is the Style Wig Worth It?
The Style wig may be the right wig for you if want…
Maximum styling versatility
Ultra-soft hair
A natural-looking scalp with hair that can part in any direction
Lightweight, breathable
The Style wig may not be the right wig for you if you want…
A machine-wefted back
Hair that may hold curls more effectively
Dana, like many women, was resistant and scared of the prospect of losing her hair. "Our culture uses so many physical attributes to define our value. It's absolutely debilitating." But Dana also realized it was okay to feel how she did. "You can't rush mourning the loss of something that culturally defines your beauty. You can't rush how you work through that." When Dana decided to shave her head and buy her wig, she wasn't ready. But she was tired of what she had been doing and knew something needed to change. So she changed it. "You're never going to be 100% ready to wear a wig. But it might be the right time."
Here at Daniel Alain, we are committed to helping our customers find the wig that makes them feel empowered to live their lives how they want. You may be like Dana and have some resistance to wearing hair. Or maybe you've realized it's time something changed. No matter where you are in your wig buying journey, we are here with you every step of the way. Book a consultation to learn more about what products we offer.