FOLLEA Summer Styles!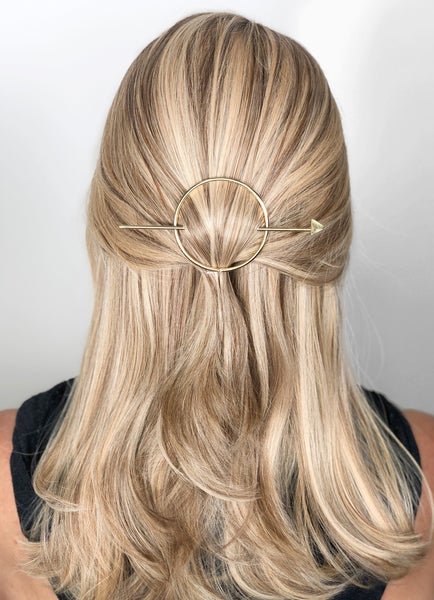 Let's face it; summer can be a little "haute" for us all. Luckily for us, we wear the world's finest European hair, that is so light and airy, we barely even notice. Our hand-tied wigs allow you to part and style your wig any way you want on a hot summer day. The world-renowned craftsmanship that FOLLEA® demonstrates is undeniable; FOLLEA wigs exuberate quality with their natural hairline, cap fit, functionality and the longevity of their hairpieces.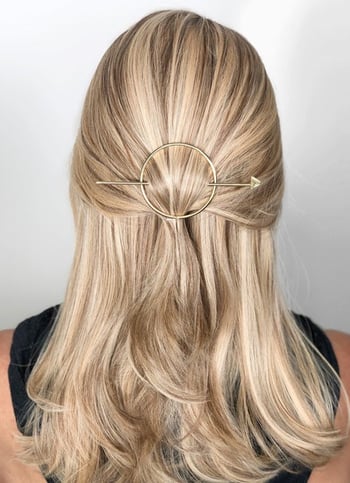 This year's summer trend is to accessorize. Whether you're heading to a barbecue, a wedding or on an exclusive vacation, let's talk about the best styles and accessories to ensure you're looking gorgeous and turning heads in your FOLLEA! We suggest a few simple hairdo's where an accessory will not only add some sparkle to your FOLLEA but also help keep you cool. Whether you're rocking braids & twists, a simple low pony, beautiful loose waves, or a straight and sleek look for any of your upcoming events, accessories are going to be your new best friend.
Braids and twists are a great way to keep your hair back. When wearing braids & twists, consider adding in some stylish bows, a barrette or maybe even a flashy headscarf. The bows & barrette can add a little color and shine while a headscarf may be the key to catching those pesky unwanted sweat beads that may slip through.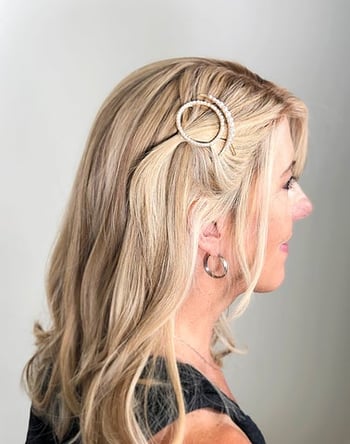 A low pony is always a great option in the summer for your FOLLEA. It keeps the hair out of your face and also off of the majority of your neck for those exceptionally hot days. Accessorize the low pony with some bedazzled hair clips, colorful hair snaps, maybe even a clean gold belt buckle clip to give that pony a little sparkle in the back!
Loose waves are in right now! As simple as that hairstyle can be, add in some gorgeous rhinestone or pearl embedded bobby pins or hair clips to pull the hair out of your face and free up some space on your neck so you can feel a cool breeze. A headscarf would look fabulous with this style as well! Try a topknot and get half of your hair off of your neck. Remember that FOLLEA's wide range of cap sizes are meant to fit & feel snug along the scalp with adjustable stays that give your hairpiece added strength & extra grip along the sides & nape of the neck for additional security.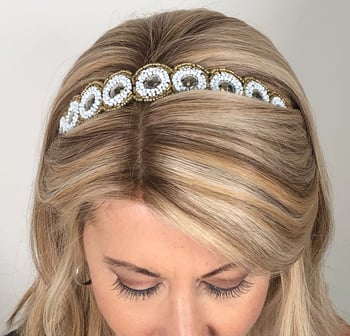 For a straight & sleek look in your FOLLEA, add in a headband or a vintage hair clip. Try low, loose pigtails accessorized by a big floppy summer hat. Here is a summer tip from our good friend and fellow Alopecian, Ashley Kaplan, "If you want that added security, hats & bandanas & headbands are your friend. It will keep your hair in place. Don't be afraid to do it because you can always wash it after and it will go right back to normal."
FOLLEA's exclusive European wigs are a true lifesaver, especially in the summer; their light & airy disposition make the summer heat unnoticeable. Take back your hair, your style & your confidence. Change up your style, get out of your comfort zone and rock the accessories! To all of our wig warriors out there, we challenge you to make everyone envious of that gorgeous FOLLEA wig or hairpiece that you're slaying!! Click to view more Follea European hair wigs.
Follow us on social for the latest custom wig styles, #folleaFriend Features & behind-the-scene access!