Hair Shedding | Hair Loss | Wigs | Toppers
Synthetic vs. Human Hair Wigs - Should I Get Natural or Synthetic Hair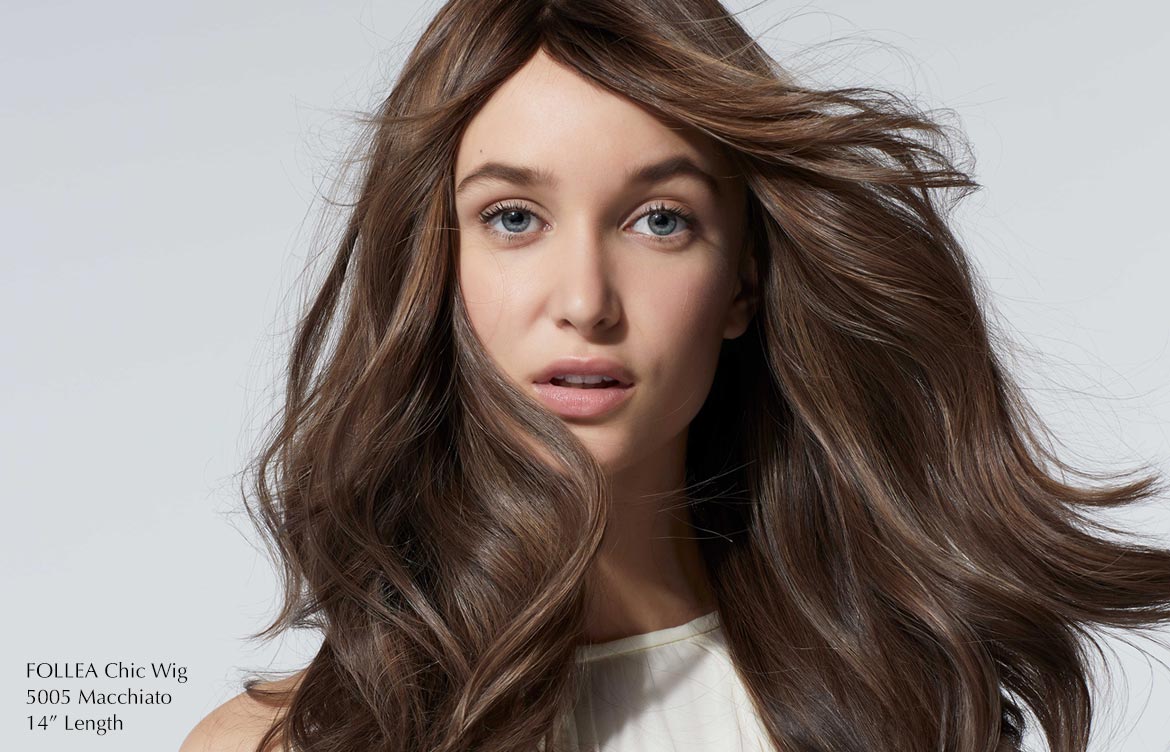 What's the Difference Between Human Hair & Synthetic Hair?
Are you on the quest for the perfect wig? If your search landed you here, you're in the right place because we're covering one of the first (and most crucial) decisions you'll face: synthetic vs. human hair wigs.
A ready to wear synthetic wig offers ease and fuss-free style. But the natural movement and fluidity of human hair wigs are par excellence.
Each wig type has pros and cons, from lifestyle factors to budget to styling preferences to versatility. Your decision ultimately boils down to what's best for you, and we're covering all the basics to help you feel confident in your choice.
Let's dive right in!
HUMAN HAIR WIGS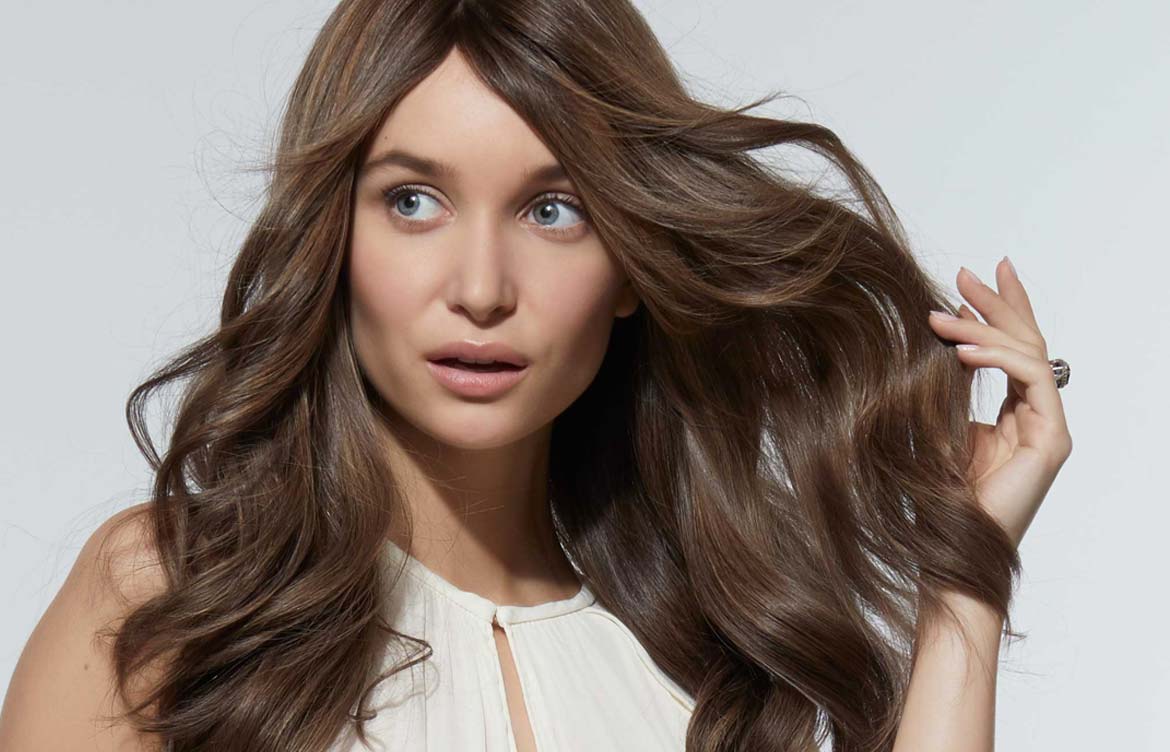 If you're wondering what kind of wig looks most natural, look no further than true European human hair wigs. As the name suggests, human hair wigs are made from real, %100 European human hair, which means they move, bounce — and even hair flip — like real hair.
We chatted with FOLLEA consultant Starr Fox, who weighed in on the benefits of natural wigs.
"The beauty of European human hair wig is that it can be fully customized, even with color. Human hair wigs are an easier transition, they look more natural, and you can style them any way you desire"
Styling & Versatility of Natural Hair Wigs
Want a straightened look for a Friday meeting but some beachy waves for Saturday brunch? With natural hair wigs, you can change up your look every day.
And if a new trend hits the scene (like the money piece, the bright, gorgeous highlights that frame the front of the face), you can take your wig to a colorist to get it. Natural wigs are versatile, making them an excellent option for those wanting to play around with various looks, like @ashleyelysa!
Natural Hair Color Variation & Fading
What does your dream hair look like? With natural hair wigs, you can take your wig to a colorist and bring your vision to life! Like Starr pointed out, you have the power to customize a natural wig, and you can better match the color to your natural hair and skin tone. If you're uncertain if a color will look right, try a swatch test before committing to full coloring.
Like any dyed human hair, the color will fade after washing and styling. To minimize fading, schedule routine appointments for touch-ups that'll keep your color popping and wig rocking.
How Heavy Are Natural Wigs?
One of the benefits to wearing European human hair wigs is how light and natural-looking they are. While they last longer, look more natural and offer style versatility, a human hair wig can weigh anywhere from 120-300 grams (3-6 oz).
However, the weight of a natural wig depends on the manufacturing processes.
To make a lightweight wig requires fewer hairs per knot, which creates ventilation and makes it look more natural. This high-quality craftsmanship and careful ventilation process takes longer to produce, and thus makes for a more expensive wig. Conversely, producing a wig with more hairs per knot is quicker, but results in a much heavier wig.
For example, Chinese hair is thicker so when it has 5-6 hairs per knot, the wig will be thicker and heavier. The manufacturing process takes less time to make and therefore will be less expensive.
The Longevity of Human Hair Wigs
How long do natural wigs last? To answer that, we had a chat with Daniel Alain Hafid, the industry authority on European human hair wigs. Ultimately, Daniel said a natural, high quality wig's lifespan hinges on daily habits and maintenance routines.
"If you wash, shampoo, and set them, they'll last years. With chemicals, curling, and heating plates, the wig can go down in one year. Maintenance is key for longevity."
Human Hair Maintenance
Want your wig to look fabulous for the long haul? Then you'll want to prioritize proper maintenance to keep your gorgeous new hair hydrated and healthy. Experts recommend washing your human hair wig after about 7-10 wears, but it depends on how often you wear it, style it, and expose it to heat or products.
Natural hair wigs don't have the lubricating oils of biological hair attached to a scalp, which works to your advantage because it requires less frequent washing. That said, it's vital to maintain your wig because, if not, it'll end up looking drab and unkempt. There's no point forking out hard-earned cash on a premium wig only to let your lovely locks go to waste.
Need a little guidance? Head here to watch a step-by-step guide to washing and setting a human hair wig.
When you devote proper maintenance to your wig, you'll have hair-flipping locks that go the distance, like @being_mrs_brown's!
"You can spend thousand of dollars on a quality like a @follea & have a wig that will last you years. I even know a FOLLEA owner who is on year EIGHT with the same wig. The quality hair will always style and wash the same time & time again. The ends of the hair will stay intact & the hair will continue to feel soft/luxurious for years."
Sound good? Then let's talk budget.
Human Hair Maintenance
Straight up: high-quality human hair wigs are an investment. Why? Because the manufacturing processes of premium wigs are meticulous to ensure the wig cuticles are intact and that the hair looks as natural as possible. That said, just because a human hair wig is natural doesn't mean it's high quality. Huh?
The short answer is that natural wigs range from a few hundred dollars up to ten thousand dollars. The long answer is that high-quality European human hair wigs are durable and adaptable, and the benefits warrant a steeper price tag. Premium natural wigs are tough enough to endure washing, styling, and coloring without falling to pieces. Plus, they offer versatility, natural movement, comfort, and long-lasting quality.
We'd say that's worth the initial investment, but how do synthetic wigs stack up?
---
SYNTHETIC HAIR WIGS
Do you want low maintenance, ready to wear hair that's styled to look fabulous every day? Then let's chat about synthetic wigs. These pre-styled wigs are lightweight and made from synthetic fiber blends.
Unlike premium natural wigs, which are handmade, synthetic wigs are commercially made by machines for universal wearability. However, synthetic wigs have advantages in that they are lighter, more affordable, and widely available.
Styling & Versatility of Synthetic Hair Wigs
When you buy a synthetic wig, it's already styled and ready to rock. For some, this is limiting because there's really no way to customize or style them daily. Want a silky straight half-do for Monday and voluminous curls for Tuesday? Then you'll need multiple wigs if you want to spice things up.
Otherwise, you're stuck in the same hairdo every day. While it worked for Peg Bundy, it might not be your vibe.
Unfortunately, most synthetic wigs aren't heat-friendly, which means you can't take a curling iron, wand, or straightener to them to change up the style.
That said, if the ease of throwing on a fabulous wig and heading out for the day entices you, a synthetic wig may be the right choice.
Synthetic Hair Texture
The texture of a synthetic wig depends on how it's styled — some are straight, some are kinky curly, some are wavy. The texture of your wig when you purchased it will be the texture until you part ways.
The benefit of this is that no matter what the weather is like, your wig will always look the same. This is especially beneficial for people who live in humid, frizz-prone climates.
Synthetic Hair Color Variations & Fading
Every synthetic wig is pre-colored and styled, and each brand has a unique color system. There's a myriad of synthetic wig colors but landing the right one for you can be challenging.
For instance, one brand's shade of strawberry blonde may drastically differ from another brand's. If this is your first wig, consider one that compliments your skin tone and natural hair color.
One of the advantages of synthetic wigs is that they come in various styles and colors, so play around with different shades and then keep a running list of your favorites. When in doubt, head to a wig shop and mix things up.
Longevity of Synthetic Hair Wigs
While a natural wig can last you years, a synthetic wig will last you months at best. The running lifespan of a synthetic wig is about 4-8 months. During that time, you won't have to conduct as much maintenance as a human hair wig, but it'll also have a significantly shorter life.
In the end, you may invest the same amount on multiple synthetic wigs for the same price as a luxury European human hair wig.
How Heavy Are Synthetic Wigs?
One advantage of synthetic vs. human hair wigs is that synthetics are much lighter. Because the fibers are more lightweight than human hair, synthetic wigs weigh anywhere from 45 to 150 grams (2-4 oz).
If you're planning to wear your wig for long hours, the light density of synthetic wigs may provide long-lasting comfort.
Synthetic Hair Maintenance
New baby in tow? Big promotion in the mix? COVID kicked your beauty routine to the curb? Then you may benefit from a no-fuss option. Synthetic wigs are low maintenance, making them optimal for busy bees who don't have time for a styling or washing routine.
Of course, this ease has a caveat because the wig won't last as long. You won't have rigorous upkeep, which is especially beneficial for someone experiencing the taxing demands of medically induced or cancer-related hair loss. Once you receive your wig, it's ready to wear — that simplicity alone can often tip the scales toward synthetic wigs.
How Much do Synthetic Wigs Cost?
There are hundreds of wig brands online offering synthetic wigs, and you'll find that most of them are less than a few hundred dollars. For first-time wig wearers, the affordable price points are a great launchpad into the wig universe.
However, over time you'll end up spending as much as a human hair wig because you'll need to replace your synthetic wig more frequently.
---
WIGS FOR HAIR LOSS
Now that we've thoroughly weighed the pros and cons of synthetic wigs vs. human hair wigs, which is right for hair loss? Although this is a difficult time, you have complete power over your future hair. If your hair is thinning and shedding rapidly, a human hair wig will look the most natural and last long-term with proper care.
As Starr explained:
"Human hair wigs blend better to the natural hairline, so it's an easier transition, and it looks more natural. Synthetic wigs have come a long way, but the problem is you don't have that versatility."
BUY A PREMIUM HUMAN HAIR WIG FROM FOLLEA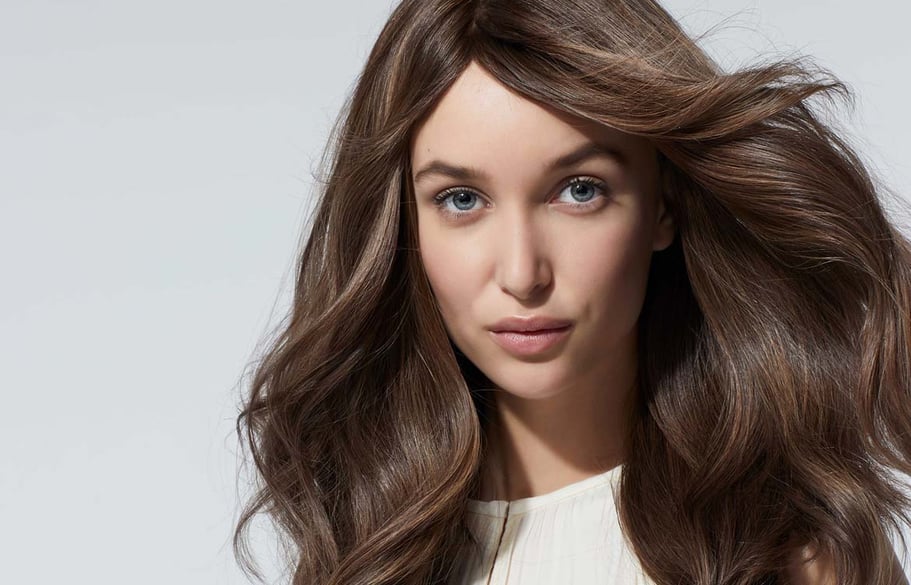 Follea wigs and toppers are made from the top 10% quality of premium hair in the world. As you transition into your new hair, Follea offers a breathable, comfortable, customizable solution that enables you to retain your sense of self-image and confidence.
Synthetic wigs are affordable and maintenance free, but they aren't the most natural looking wig available. If you're looking for hair that goes unnoticed and flows seamlessly with your natural beauty, a high-quality European human hair wig is the choice for you!
Are you ready to shine? We thought so!
---
DOWNLOAD THE ULTIMATE WIG BUYING GUIDE EBOOK