The Most Realistic Looking Wigs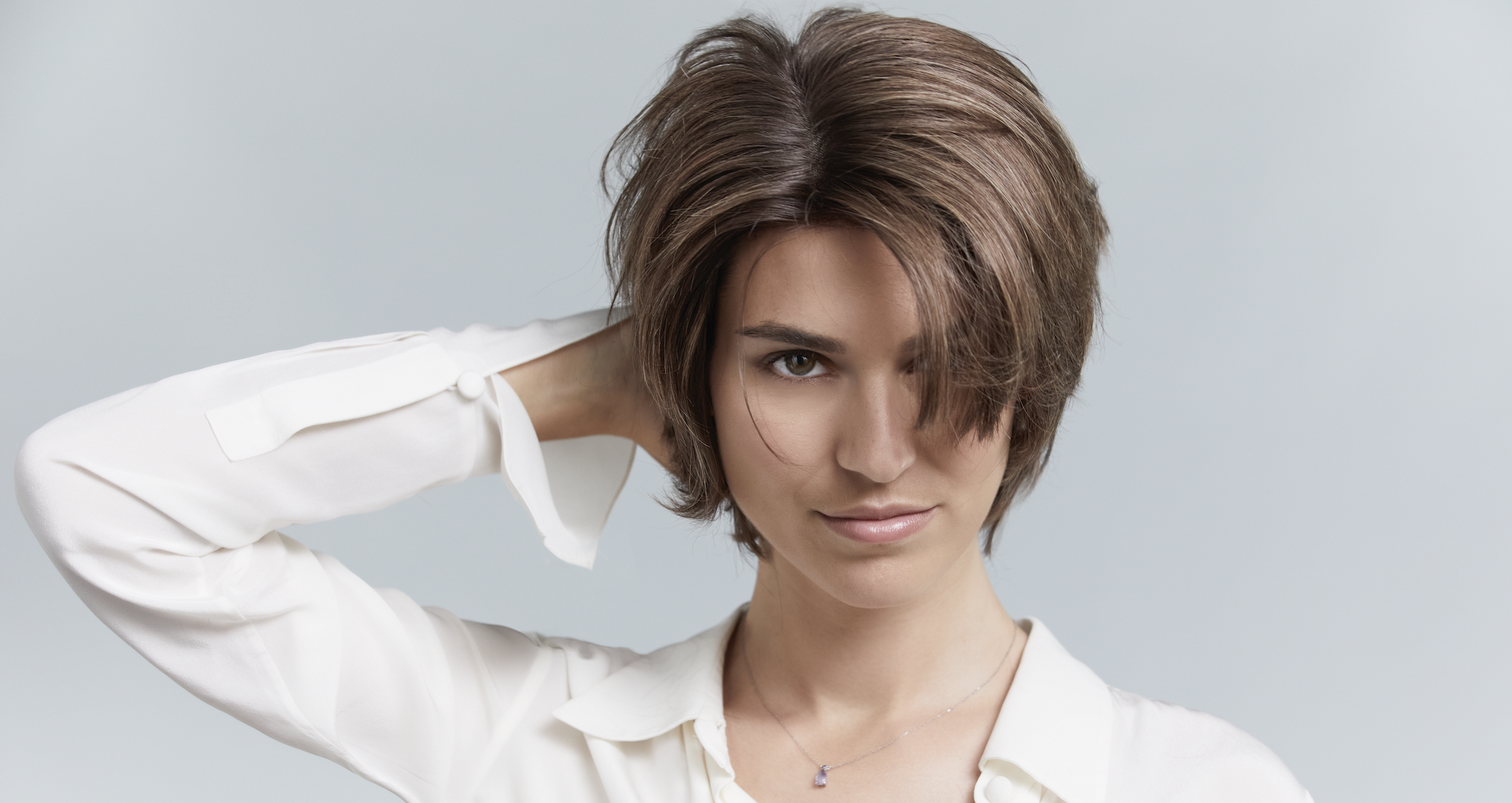 If you're on the hunt for a flawless wig, you've likely spent hours trying on wigs and browsing for the perfect, realistic-looking wig online. Why is it so difficult to find wigs that look real and gorgeous?
There's no shortage of wigs available, but hunting down a high-quality one is no easy task. You're bombarded by promises of long-lasting wear, undetectability, and radiance. But all too often, what arrives in the mail falls short. Meanwhile, it becomes harder to do the things you love, and we're here to fix that.
Daniel Alain is your go-to source for human hair wigs that look real, whether it's a stunning human hair wig that fits your budget, a cute shaggy Pixie, or a majestic, luxurious, extravagant wig—we've got it all.
Today, we'll share with you our premium realistic wigs collection. Ready to find the most supple, silky-smooth wigs that look real? Keep reading!
---
Daniel Alain's Stunningly Realistic Human Hair Wigs
You want to feel light and confident at your next gala or brunch date. That's why real-looking wigs for women are the ideal option. At Daniel Alain, we're proud to offer some of the best real-looking wigs on the market. Just take a look!
Grandeur
This wig is for the woman that craves the absolute finest in life (and hair). The Grandeur is the most luxurious realistic-looking wig in our collection, made from the top 10% of human hair in the entire world. This precious hair is elusive to most wig manufacturers, only sourced from Daniel Alain's 100% private reserve of premium European hair.
You've tried all the super-voluminous wigs. Now, you're ready for the ultimate awakening — something ultra-sleek that commands double-takes. This wig has the most graceful movement, beaming with sheen and silkiness with every step you take. You'll feel like a queen every time you run your fingers through this silky hair.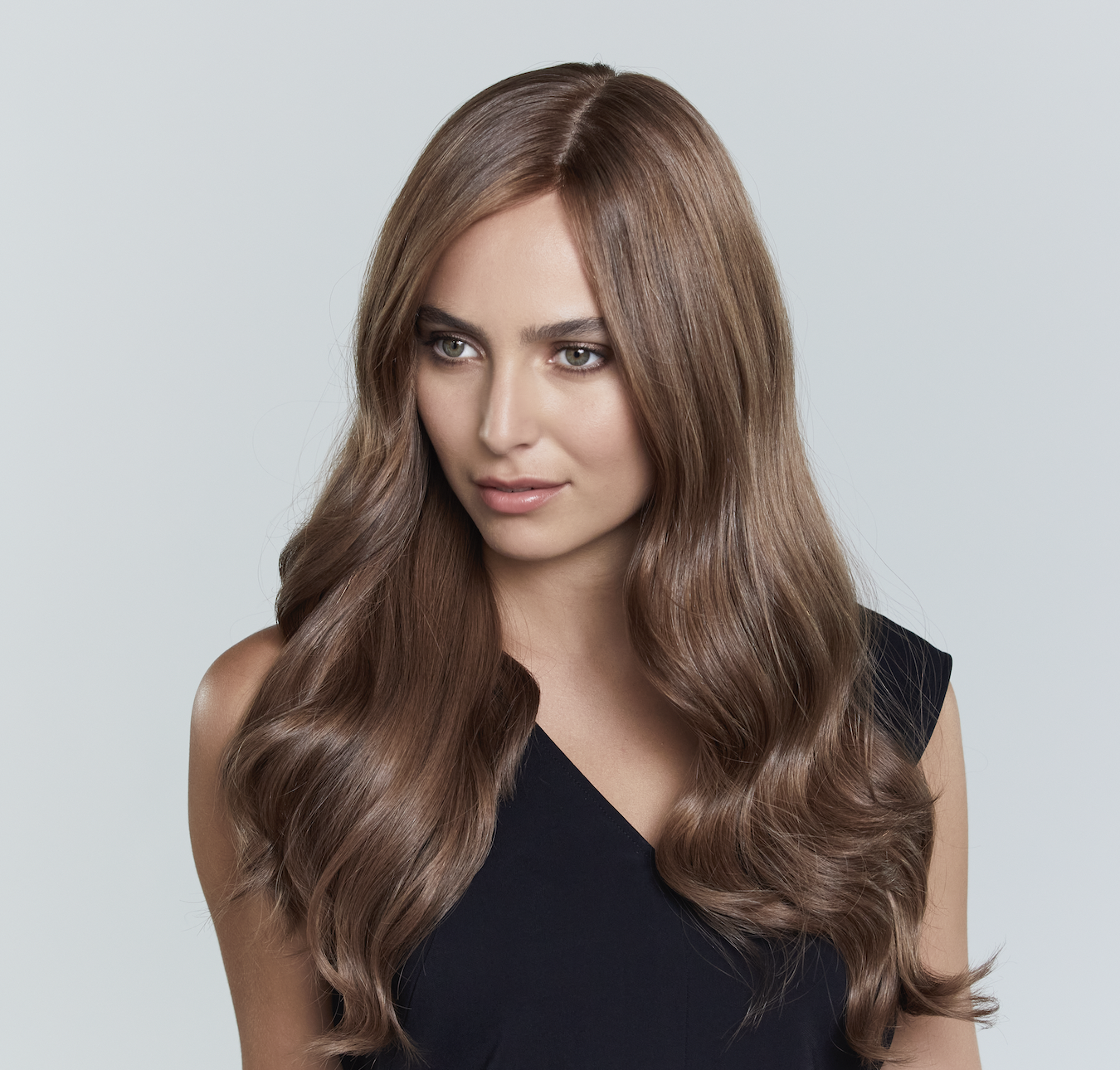 The Grandeur is the most expensive wig we offer, indicative of its unrivaled quality and superior craftsmanship. Did we mention the lavish Swiss lace used for the cap, creating the most comfortable, breathable fit you can get?
If it's opulence and seamless coverage you crave, Grandeur's your ideal match.
"I had a stem cell transplant 10 years ago to beat my fight with cancer and I won. But chemotherapy drugs ravaged my hair and I lost a lot of it and it thinned. I felt depressed looking at myself in the bathroom mirror. Now, I wear my [Grandeur] wig daily and it makes me feel alive again. No one has ever said I am wearing a wig. You can't put a price on well-being." —Jeffery Bailey, real Daniel Alain customer
Style
The Style wig is superbly voluminous — think Jessica Alba's magnificent, textured hair at any length. Dreaming of a pompadour ponytail or elegant oomph for your side part? You can have it all with the Style, where every strand boasts sky-high volume.
If you're worried about others noticing your wig, the style gives you premium coverage. It even has a temple-to-temple lace front with baby hairs to mimic your genuine hairline.
You can boost the volume no matter what stage of hair loss you're experiencing. Here's what our Follea Friend, Jen, has to say about her gorgeous Macchiato-colored Style wig:
"I made the choice to wear wigs before my hair loss got too severe. I had control over when I wanted to wear wigs and how I wanted to start the process."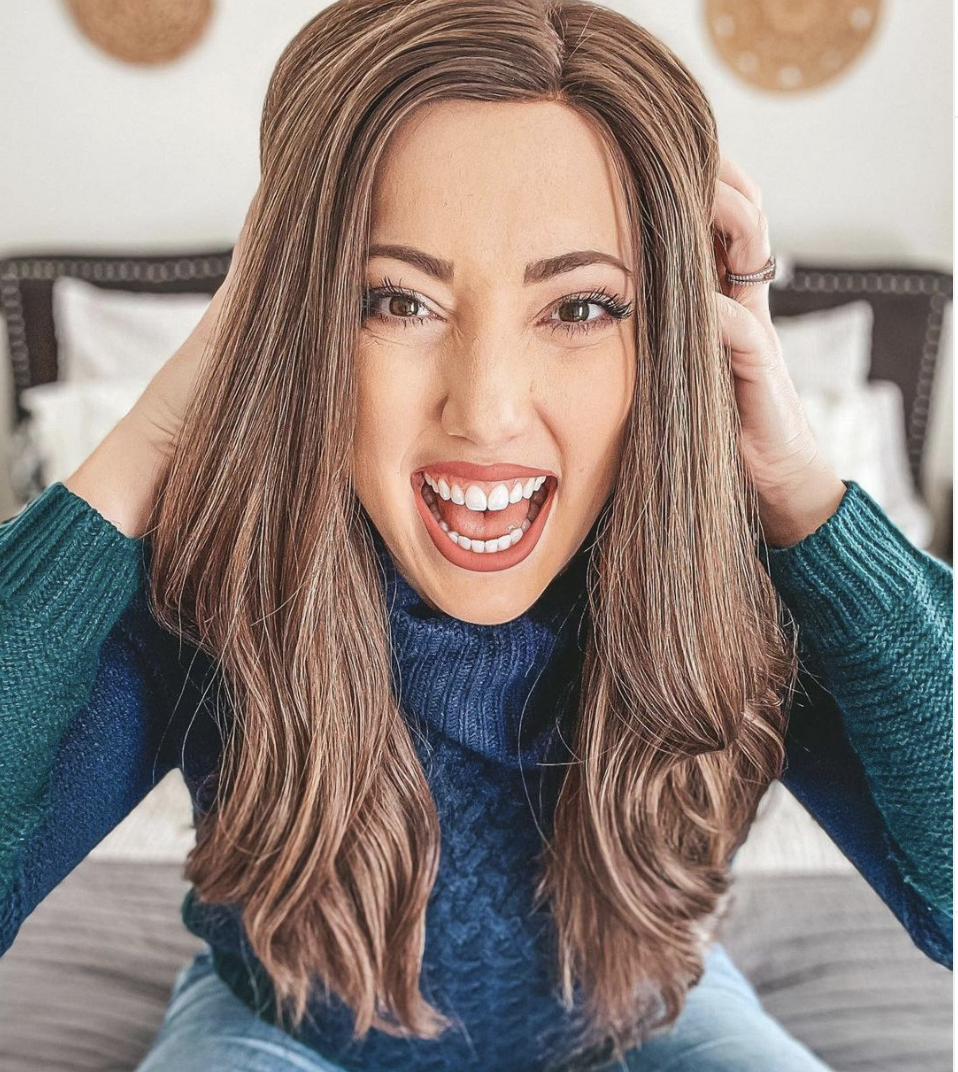 Craving a satin-smooth realistic wig that emulates Jennifer Aniston's effortlessly sleek mane?
Chic
You see stars on the red carpet and can't help but compare: how do they get their hair so silky smooth? No matter how nice your shampoo is, you can't escape that brittleness and frizz.
If you want silky hair, the Chic wig is your best bet. Made with premium 100% European hair, this wig's lightweight body moves and bounces flawlessly.
Imagine your silky strands gently dancing in the soft wind. Your entire attitude shifts; confidence and assurance radiate from you with every step. Ready to flaunt Chic?
Try a creamy, butterscotch blonde shade, or intensify your look with a rich espresso brown. With Chic, charisma is your new look.
Pixie
More and more women are ditching Rapunzel-long locks and channeling their femininity and beauty with fun, edgy, short hair. Hello, Zoe Kravitz, we see you. Highlight your stunning eyes and elegant contours with our Pixie wig.
The Pixie is short and playful, offering variety in styling and parting options. Tease out and texture the volume with an edgy, smooth spike, and get ready to channel your inner Halle Berry.
Get ready to pose in Pixie, it's your time to shine.
René
Who says you can only have opulent, healthy hair at a premium price? Our René wig offers superb coverage and volume your budget will love. This wig's hand-tied lace top makes it one of the best real-looking wigs you can find.
Its World Select Hair is some of the finest, ethically sourced hair from Asia and Europe, showcasing quality and care in every shade. Do uber-voluminous wigs that look real exist? René is living proof!
Let your hair bounce and play with confidence like our Follea Friend Nikki:
"I feel like a new woman, so confident and beautiful again. This [René] wig has given me a bounce in my step again. It's so soft, silky, doesn't mat like my other wigs, and feels like it is coming right out of my own head."
Looking for optimal security? Rest easy (and look fab) with our Gripper line.
Gripper Actif
Some of our clients with total hair loss are terrified of their wig slipping or falling off. We hear you, that's why we created the Gripper Actif. Is it possible to find wigs that look like real hair that stay gripped to your scalp?
The Gripper Actif was designed for women with total hair loss.
Boasting volume and 100% European hair, the Gripper Actif offers unparalleled hold. It's 50% hand-tied, with a machine-wefted back with a gripping silicone perimeter and back to keep the wig locked into place. So go ahead, make those plans, and don't let your wig slow you down.
With Gripper Actif, you can do it all.
Can you have a superior hold with a slightly lighter wig? Our last wig says YES!
Gripper Lite
The second in our Gripper series, the Gripper Lite, is like our Actif, only toned down a touch. It's lighter, more breathable, and insanely realistic-looking. Why? It's 100% hand-tied, giving you luxe texture, breathability, and coverage you can trust.
No more worrying about windy days. Go ahead—roll down that window and feel the fresh air kiss your cheeks. The Gripper Lite hugs every inch of your head while every strand sways with natural movement.
Check out our beautiful customer Pia rocking her Macchiato Gripper Lite!
---
Shop Realistic-Looking Wigs at Daniel Alain
When it comes to wearing hair you love, never settle. Real-looking wigs should shimmer with gloss, volume, and the utmost quality. Ultimately, you should feel confident and secure wearing your wig.
You deserve to feel absolutely radiant, no matter where you are in your hair loss journey. Our Follea collection delivers undetectable, 100% human hair wigs that look real as bio hair, and even better!
The best part? Daniel Alain offers wigs that look like real hair in every style and color, from rich, creamy butterscotch to warm, charming cinnamon.
Ready to find the best real-looking wigs? Shop our Follea collection today!
Need some guidance? Check out our comprehensive wig buying guide, and book a consultation with one of our stylists!
---
Frequently Asked Questions
What is the Most Realistic-Looking Wig?
Any of Daniel Alain's Follea collection wigs are realistic looking. With hand-tied lace caps and 100% European human hair, each wig promises undetectability and style.
How Do I Find a Real-Looking Wig?
Daniel Alain offers seven real-looking wigs in our Follea collection. Browse the collection online, or chat with one of our stylists to learn more about your options!
Are Real-Looking Wigs Expensive?
Yes, the most realistic-looking wigs will cost much more than your average machine-made, synthetic wig. But they are a worthwhile investment. Quality construction and premium hair make for a long-lasting, refined, beautiful, and comfortable wig.
What are Real-Looking Wigs Made Out Of?
The most real-looking wigs are made of the highest quality hair, ideally 100% premium European hair. When shopping for realistic wigs, look for intact cuticles, high-quality manufacturing, and traceable origins for the hair. Additionally, wigs with lace fronts often look the most genuine.
Can You Tell if Someone Wears a Wig?
It depends on the quality of the wig. For example, our voluminous Style wig is 100% hand-tied and features little baby hairs to mimic your natural hairline. The result? A virtually undetectable wig.
However, some wigs look obvious on the wearer, specifically machine-made or synthetic ones. Another tell-tale sign that someone is wearing a wig is the hairline position. Our free Fit Kit is a great way to help you visualize where your hairline should start.
Are Human Hair Wigs Better than Synthetic?
Human hair wigs look far more realistic than synthetic wigs. The hair has better, more natural movement. However, not all human hair wigs are created equally.
If the human hair used in your wig is waste hair — much of the Asian wig market's hair, collected from bathrooms and hairdresser floors — it might not look as genuine. Furthermore, synthetic wigs feel lighter and consequently more comfortable, but at the expense of quality and detectability.
How Long Do Real Looking Wigs Last?
If your realistic-looking wig is made with quality labor and materials, it'll last you 1-10 years. To ensure it lasts on the higher end, proper wig care is paramount. Make sure you wash your wig properly and minimize heat styling to lengthen your wig's life.
How Do You Maintain a Real Looking Wig?
Here are some tips for maintaining your wig:
Avoid harsh chemicals: Steer clear of parabens, alcohols, and sulfates. Talk to one of our stylists for shampoo and conditioner recommendations for your human hair wig.
Wash your wig: You're dealing with human hair, which can get greasy and sweaty just like bio hair. Our advice? Wash your wig once a week if you wear it every day.
No swimming: Always take your wig off before you hop in the pool. Hanging out above the surface is OK if you have a shorter style, but we recommend you remove it entirely, just in case.
Use a mannequin: When you're not wearing your wig, let it relax on a mannequin instead of stuffing it in the closet.
What is the Best Real Looking Wig Brand?
Daniel Alain offers the world's most real-looking wigs and has perfected the manufacturing process with artisanally crafted, meticulous craftsmanship. Choose wigs made with premium 100% European human hair—the rarest hair and thus, most difficult to source. Lastly, hand-tied wigs are the most breathable, comfortable, and natural-looking wigs that exist.
Where is the Best Place to Buy Real-Looking Wigs?
The best place to try on, admire, and buy real-looking wigs is at Daniel Alain's Follea Showroom! Or, shop online from Daniel Alain.
What are the Different Types of Human Hair Wigs?
There are various types of human hair wigs, including:
European Hair
Craving the utmost elegance and quality? A European human hair wig is your top choice. European hair is known as the highest-quality hair for human hair wigs because it is:
Sleek

Silky-Smooth

Fine (delicate, but not weak)

Sourced with the cuticle intact
All of these goodies make European hair extremely rare. That's why Daniel Alain's wigs are so coveted. Daniel Alain owns the only private reserve of 100% premium European hair in the world.
Indian Hair
Indian hair is known for its lustrous shine and simultaneous durability and makes for some of the most voluminous wigs available. However, these wigs aren't always the most realistic looking. Indian hair is fantastic when sourced with the cuticle intact; however, most of the market's Indian hair is waste hair.
Asian Hair
Asian hair refers to hair sourced from various parts of Asia, like:
Indonesia

India

Pakistan

Laos

Cambodia

China

Thailand
Each one boasts unique attributes. For example, Indonesian hair is notoriously lightweight and silky, while Thai hair is often long, dark, and heavy. Unfortunately, most wigs made with Asian hair aren't of the highest quality because much of the Asian hair market is filled with waste hair.
Virgin Hair
Do you know anyone that hasn't dyed or used chemical treatments on their hair? Neither do we. It's almost impossible to find such hair, let alone in wholesale quantities for a wig manufacturer.
Virgin hair is hair that's never been treated or colored and still has the cuticle intact. A virgin European hair wig would be the creme de la creme of wigs, but always be wary when a provider promises one.
Remy Hair
Remy is the next best thing to virgin hair. Remy describes hair that's sourced directly from ponytail donors, which means it has the cuticle intact. The best human hair wigs have virgin or Remy (ponytail) hair.