Five Best Tips for New Wig Wearers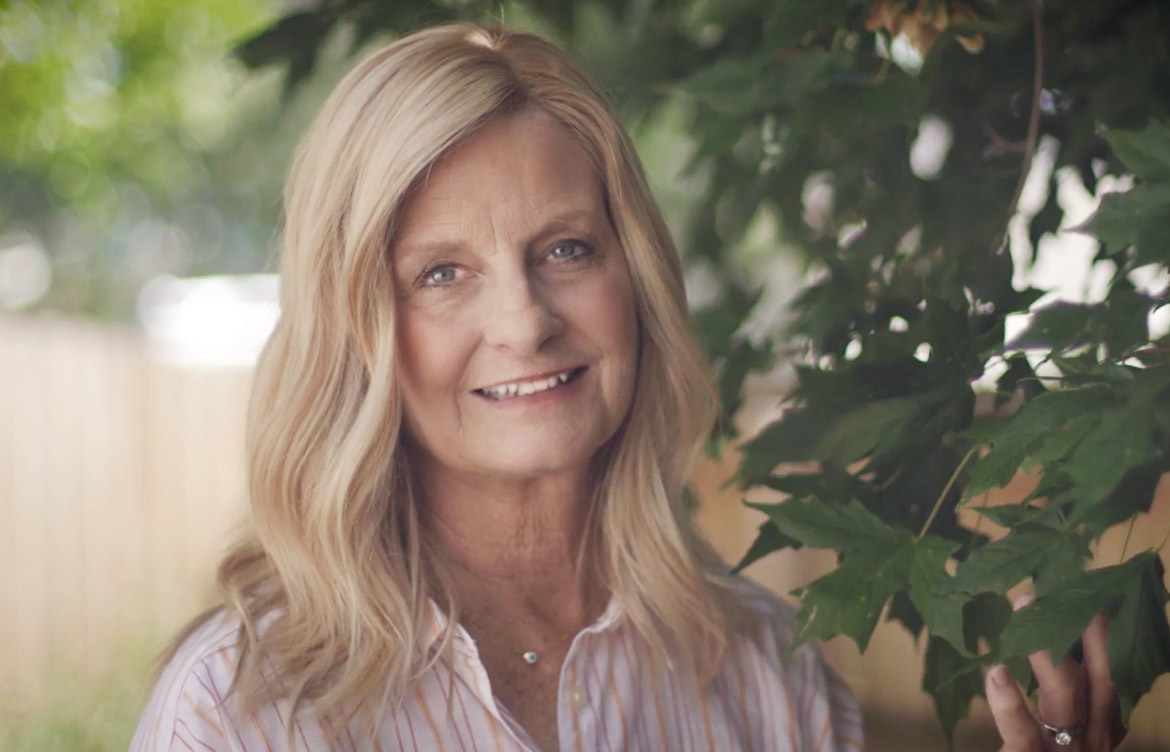 If you're navigating the challenges of hair loss and are contemplating wearing a wig, you may be feeling apprehensive or uncertain about the journey ahead. You're likely wondering how to wear, care for, and eventually grow comfortable with your new hairpiece. The weight of hair loss, coupled with the daunting prospect of adjusting to wearing a wig, might feel like a daunting path to tread.
As a company, Daniel Alain has worked with women going through hair loss for over two decades, guiding them to discover the perfect wig for them. Our journey is rooted in creating and providing the most natural-looking human hair wigs available. We are committed to sharing our knowledge and expertise to support anyone dealing with hair loss and the decision to embrace a wig.
In this article, we sit down with Connie, a real-life Daniel Alain customer whose personal journey with hair loss and wig-wearing bring genuine insight and experience. Connie faced hair loss due to chemotherapy and wore our human hair wigs for two years. Her perspective and invaluable experience compels Connie to share her advice for the benefit of others facing a similar situation.
Below, Connie shares her five top tips for new wig wearers. If you're at the beginning of your journey, we hope this article will provide you with the steps you'll need to not only conquer the initial hurdles but to feel confident and happy with your new look.
---
---
---
Tip #1: Seek help from a wig professional
When you're diving into the world of wigs, we encourage anyone new to the journey to tap into the knowledge and expertise of professionals. Connie went through her own experience of learning about alternative hair by booking an appointment for a consultation with a wig salon and Daniel Alain retail partner in her area.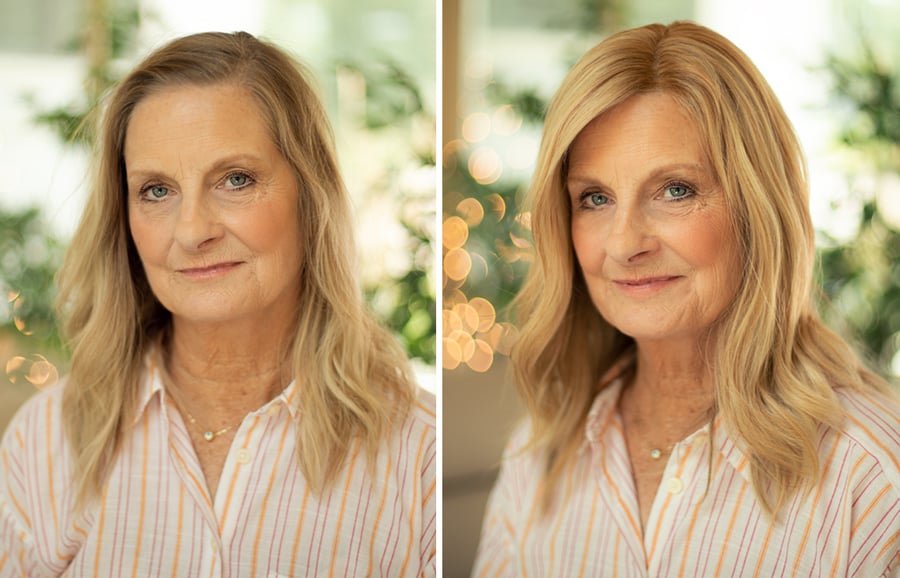 "I got my wigs after getting measured and trying different sizes, colors, and lengths. The folks at the wig store gave me the best tips to pick my perfect match," Connie shares.
Having a consultation with a professional will allow you to share your unique hair loss situation, will give you the opportunity to share your worries and concerns, and provide you with the answers to your questions.
---
Tip #2: Find the perfect fitting wig
Finding the right wig means finding a piece that you can comfortably and naturally wear with maximum comfort. The key to ensuring a good fit is to take accurate measurements and to find the right size wig cap for you. How do you know if your wig isn't the right size? Here are some things to look out for.
Your wig is too small if it slides back on your head, feels tight at the temples, pulls on your bio hair, or the crown of the wig sticks up in a point at the top of your head.
Your wig is too big if it slides around when you move your head, you can see your bio hair through the gaps the ear tabs create, or the lace wrinkles at the front hairline.
How do you avoid these common wig fitting issues? We recommend choosing a brand with a wide range of cap sizes. Unfortunately we all too often hear of brands with S, M, L sizes or a one-size fits all mentality. At Daniel Alain, our wig caps come in sizes ranging from XXXS to XL, and we help take measurements to ensure the perfect fit.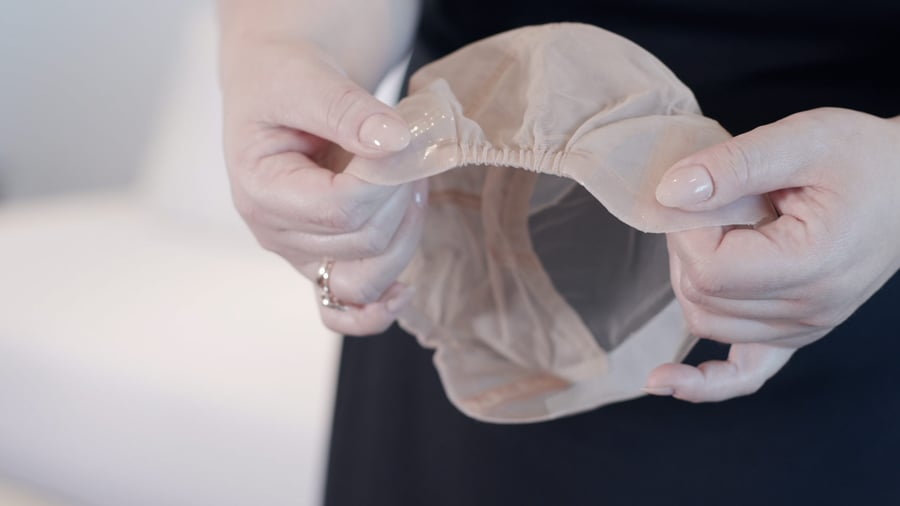 We also believe you should be able to try out your piece for a trial period. Every Daniel Alain wig or topper can be returned within 7 days. This gives you some time to wear it for an extended period and to really test how it feels to wear, but also gives you the flexibility to return it in its original condition and with the lace front intact, should you discover it's not quite the right piece for you.
---
Tip #3: It can take time to get used to wearing a wig
Embracing any new look takes time, and the transition to wig-wearing is no exception. While we hope you immediately love your new wig, the reality often involves an adjustment period.
Some people, especially those not used to having a lot of hair, might feel unnatural with a fuller head of hair. Connie recalls, "In the beginning, it felt like there was too much hair and I worried that people were going to know I was wearing a wig."
There is sometimes a learning curve to feeling comfortable and confident in a new wig, however, we firmly believe that time and practice will help you overcome the initial challenges. Some people being in public among strangers, and enjoying relative anonymity helps them get used to wearing a new wig. On the other hand, leaning on supportive friends and family members who you know will give you their honest opinions can help boost your confidence.
"It honestly didn't take long for me to feel comfortable in my wig," explains Connie. "I got so many compliments on my hair and that made me feel beautiful."
---
Tip #4: Seek help if you're unsure about how to care for a human hair wig
Maintaining a human hair wig is a straightforward process. We suggest washing your wig approximately every 7-10 wears, and this can easily be done at home in your kitchen sink. To ensure your piece remains in optimal condition, it's important to use a high-quality moisturizing shampoo and conditioner. Follow manufacturer guidelines for drying; Follea pieces, for instance, can be air-dried on a mannequin head and then styled with heat tools once dry. If you choose to use a curling wand or straightening iron, always apply a high heat protectant and keep the temperature below 350 degrees.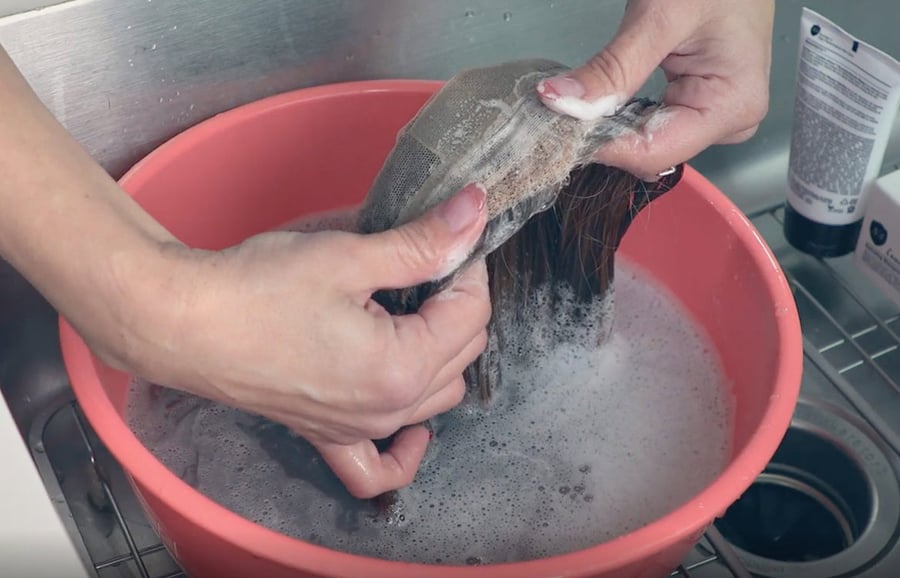 If the prospect of caring for your expensive wig is daunting, you might prefer to seek out a professional who is experienced at working on human hair wigs, just as Connie did.
"Personally, I didn't feel confident washing my wigs myself," says Connie. "But you might feel differently," she concedes.
---
Tip #5: You may want to consider a second wig
Often, people become so used to wearing a wig that it becomes an integral part of their self-image and they don't want to be without it. Having a backup wig may be a source of reassurance and peace of mind, especially if the first piece is being washed, dried, or styled.
"I got two wigs so that I would never have to be without one," Connie recalls. "I never wanted to be in a situation where I didn't have a wig to wear, so that might be something you'd want to do too."
---
Do I want to know more about Follea wigs?
If you're about to embark on your journey as a new wig wearer, you may be uncertain about this big decision and even bigger change in your life. You may have questions about how to cope with this new situation and you may even be feeling overwhelmed at the thought of starting the process.
In this article, we've shared Connie's five invaluable tips to help you navigate the world of wig wearing with ease. From tips for selecting the perfect fit to seeking professional support, we hope you've gained some insights that will empower you to embrace your new wig with confidence.
If this information encourages you to take the next step, we invite you to reach out to our team of experts for personalized guidance through a consultation. Our consultants will be able to answer any questions and address your concerns about starting to wear a human hair wig, and would be happy to show you which of our pieces may be of interest to you. We understand that hair loss can be difficult. We are here to help.