Tips for Wearing a Wig During Exercise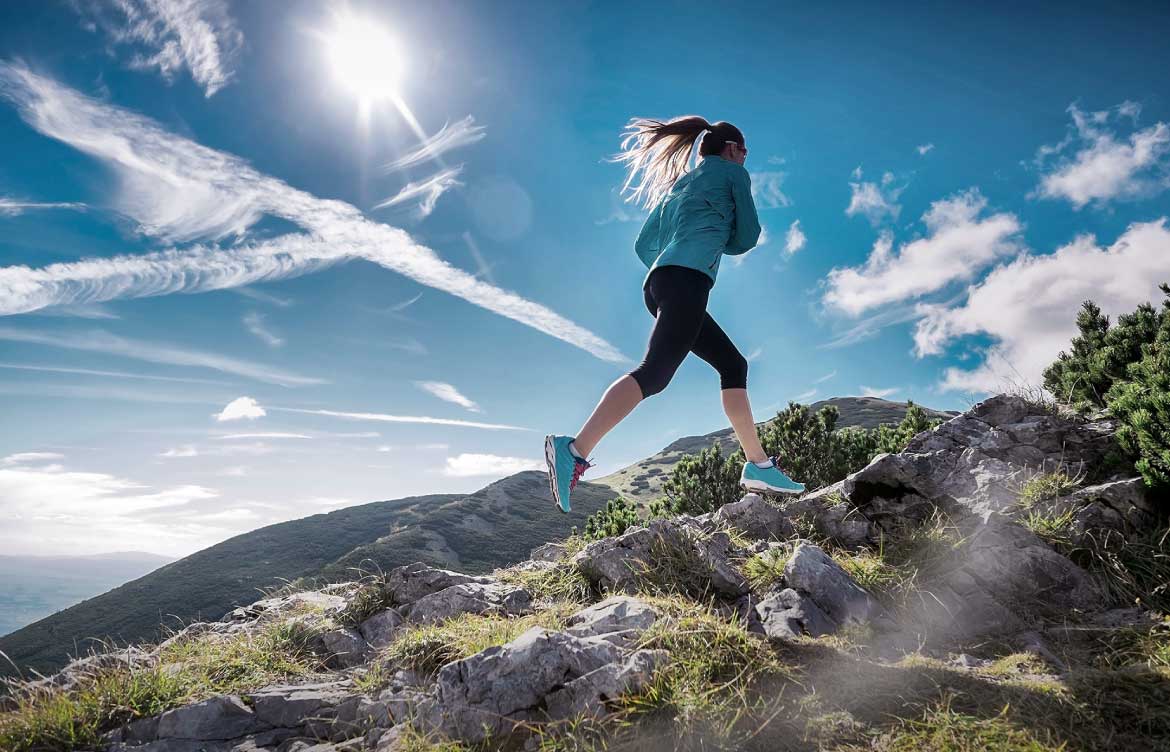 If you're into fitness, or lead a generally active lifestyle, wearing a wig can add a layer of anxiety to your routine. While exercise is shown to help combat negative emotions, you may be concerned that wearing a wig could impede your gym time. Hair loss doesn't need to slow you down.
At Daniel Alain, we work with all kinds of individuals who are experiencing hair loss. We often get asked whether it's okay to wear a wig while working out or if it's even possible. Will the wig fall off? Will it stay in place? Will people be able to tell I'm wearing a wig while I'm working out?
We understand where these concerns come from. Hair loss may already feel like it's taken something away from you and, if you're active, you don't want something else that's important to you to be taken away. In this article, we're going to share some tips to keep in mind while being active in a wig. By the end of this article, you'll be able to confidently exercise and be active knowing that your wig will be secure. We will also provide tips on how to care for your wig while living an active lifestyle.
---
Tip 1: Consider a Longer Wig
If you're wondering what type of wig is best for an active lifestyle, you may want to consider a longer wig. While a short wig may seem like the obvious answer, short hair can be more difficult to pull off your neck. With a longer piece, you will be able to pull your hair off your neck into a ponytail or bun much easier, which will keep you cooler and more comfortable during your workout.
---
Tip 2: Buy a Gym-Specific Wig Grip
You may not need a wig grip in your day-to-day activities. However, having a wig grip to use at the gym can provide extra security. It will help your wig stay in place no matter what. You don't necessarily need a wig grip while doing yoga, but if you're worried about it slipping, a wig grip provides peace of mind that your wig will stay put no matter how much you move.
If you have delicate bio hair, it can create slippage under your wig while active. A wig grip is an excellent solution that provides a little more friction under the wig cap so there's less slippage.
---
Tip 3: More Sweat Means More Washes
For most of us, working out means sweating. If you're not a sweaty person, you may not need to change your wig washing routine at all.
If you do find yourself sweating at the gym, you may want to consider going wigless or wearing a hat if you're in a comfortable environment. However, going to the gym without a wig can seem intimidating, especially if you're new to wearing hair. If you do choose to wear your wig while working out and find yourself sweating, remove your wig right after working out. Wash your head and any bio hair you have. Blow-dry your head and bio hair on low heat, or even on the cooling setting, before putting your wig back on.
If you do sweat, you will need to wash your wig more frequently. Be sure you are gentle when washing the hair and follow our tips for washing and caring for your wig.
---
What to Avoid
While being active in your wig, there are certain activities you should avoid. Do not engage in activities that will pull on your wig. This may cause it to slip off your head or out of place during a workout. Be sure that your hair is pulled back to avoid getting stuck in any equipment or under any weights. Do not engage in activities that require you to completely submerge your wig. If you are a swimmer, we recommend wearing a swim cap rather than your wig while exercising. Swimming in your wig will damage the integrity and shorten your wig's lifespan.
---
Work Out With Confidence
Now that you know some tips for wearing a wig while maintaining an active lifestyle, you now understand how to care for your wig so you can work out with confidence. Wigs are an excellent option for anyone experiencing hair loss. While at first, you may have concerns about what you can do in your wig, after getting one and seeing how natural-looking and versatile they are, you'll realize that you are unstoppable in your wig.
If you're interested in learning about our wigs that can keep up with your active lifestyle, book a consultation to speak with one of our experts. She will listen to your needs and provide you with guidance on a solution that best fits your lifestyle. If you're not sure where to start or are considering a new wig, download our wig buying guide to help you begin your journey toward your best hair.