Customer Journeys | Hair Loss | Wigs
Wigs Bring Smiles to Kids with Hair Loss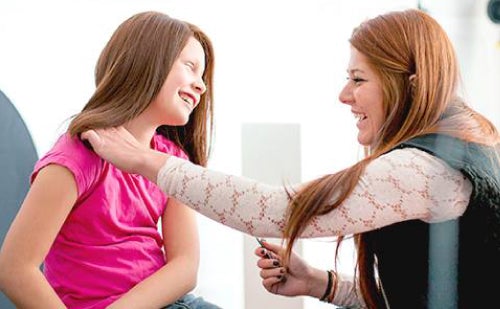 Hair loss isn't just a problem in men and women, hair loss in children is a rising concern. Losing your hair at any age can be devastating, but for a child it is heartbreaking. There is nothing worse for a parent than to see one of our children suffer. They are precious and depend on us for answers not to mention support, encouragement, strength, and love.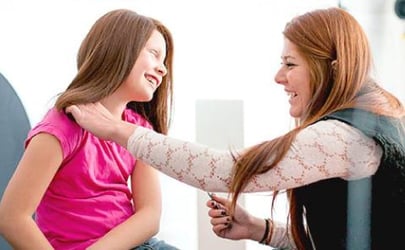 "Children adopt the behaviors, attitudes, and self-talk that we instill in them. Many experienced parents have noted, children won't always do as you say but usually do as you do." (Manassis, 1996, p.47) A child's self-image starts with his or her parents. So, go ahead and tell your child that it is okay to feel sad, or to cry, but after, help them make the tough decision that will allow them to get back on their feet and thrive. There are a number of options to consider, but a solution your child will embrace may just be a 100% human hair wig. Introducing the most realistic children's wig on the market today, Follea by Daniel Alain.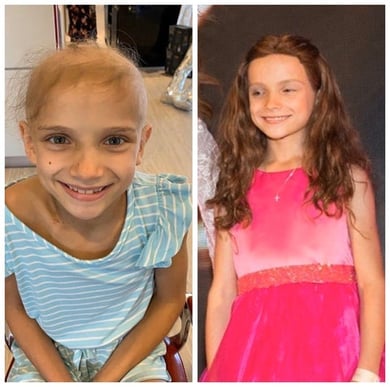 Be prepared, wearing a wig that is carefully handcrafted and designed to look like a child's biological hair might just, make them beam, and glide through their hair loss journey with confidence and ease. Stefanie, a young 7-year-old girl diagnosed with Wilm's tumor, a rare kidney cancer left her with total hair loss. Feeling insecure, Stefanie turned to a Style wig by Daniel Alain in a size XXS that fit famously. The color was a perfect match to her biological light brown ginger color, and the bouncy curly texture couldn't have been any better! After receiving her new hairpiece her mother stated to Curetoday.com, "The Follea wig she received really gave her the confidence to join her friends, go to school and be a part of it. Before that, she didn't want to see anybody or socialize. Let's think back on the best parts of being a child. Was it playing outside until it got dark? Running to your local ice-cream shop to buy a scoop or two? Wearing the cutest mismatched clothes? Or if you are like us, styling up your hair in a million different ways!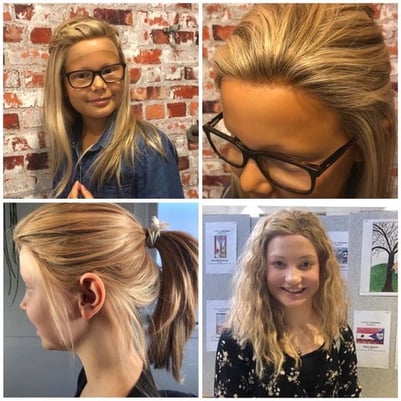 Recently, a parent called Daniel Alain to thank us and share a beautiful moment. Her young daughter, diagnosed with Alopecia Totalis, was upset that none of the children's wigs made her feel like herself – a stylish diva, she called her daughter. As a result, she stopped coming out of her room and wouldn't go out with her friends. After learning about FOLLEA and all the benefits, her mom purchased one. Her mother said and we quote, "For the first time in a long time, I saw her smile again. She wears her Follea with pride and switches up her hairstyles daily!" This reaction and the story alone makes what we do at Daniel Alain worth it, worth it by helping children feel like themselves again. It is important to know that a 100% human hair wig with a perfect fit allows children the ability to style as they desire, whether that be in braids, ponytails, or even up-dos for special occasions.
At Daniel Alain it is our passion to make women and children around the world feel beautiful and empowered by offering support, providing a positive hair loss community and creating the most realistic human hair wigs. To the little girl with hair loss who is struggling, Daniel Alain loves you and we are here for you!
If you're seeking assistance in selecting a wig to support for a child you love, contact Daniel Alain for information, please click
HERE
for a personal consultation inquiry or call us at 949.706.9880. We can't wait to help! Follow us on social
@follea #follea
for the latest custom wig styles & behind the scenes access!
---
Download the Ultimate Wig Buying Guide