Wigs v. Hair Toppers: Which is Right for Me?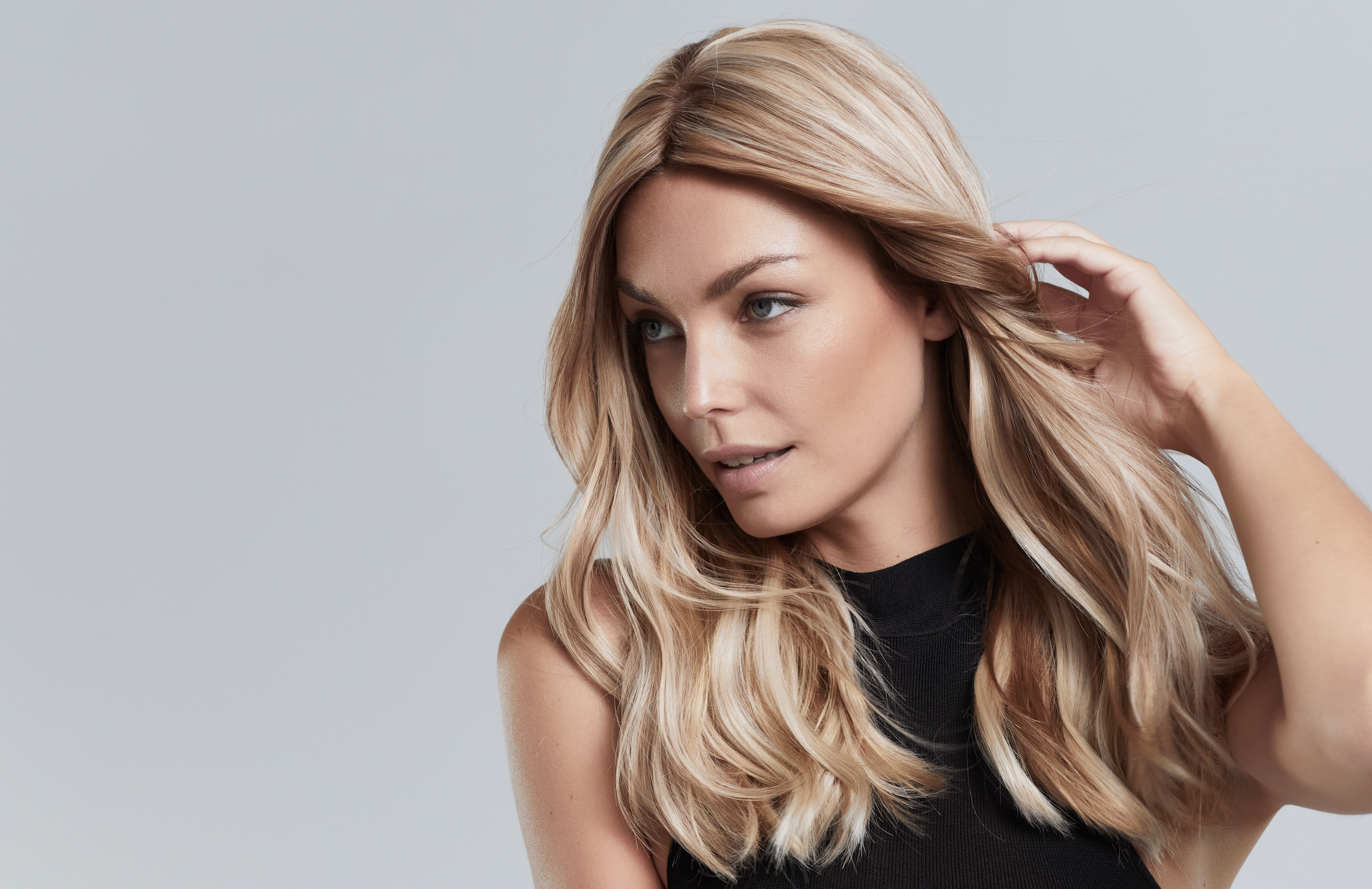 When you start losing hair, you feel overwhelmed and confused about what to do. With so many options in the world of alternative hair, you may not know where to begin. You want to find the solution that works for you as quickly as possible, while still making the most informed decision possible. In addition to wigs, which are the most popular alternative hair option, there are hair toppers, commonly shortened as toppers, which are smaller pieces that provide partial coverage.
At Daniel Alain, we often have customers who come to us thinking they want a topper when their hair loss situation would benefit more from a wig. We also have customers who have never heard of a topper and are unfamiliar with its purpose.
In this article, we're going to break down some key differences between wigs and toppers. By the end of this article, you'll have a better idea of what a wig is compared to a topper and how to determine which might be better suited for your needs.
What is a wig?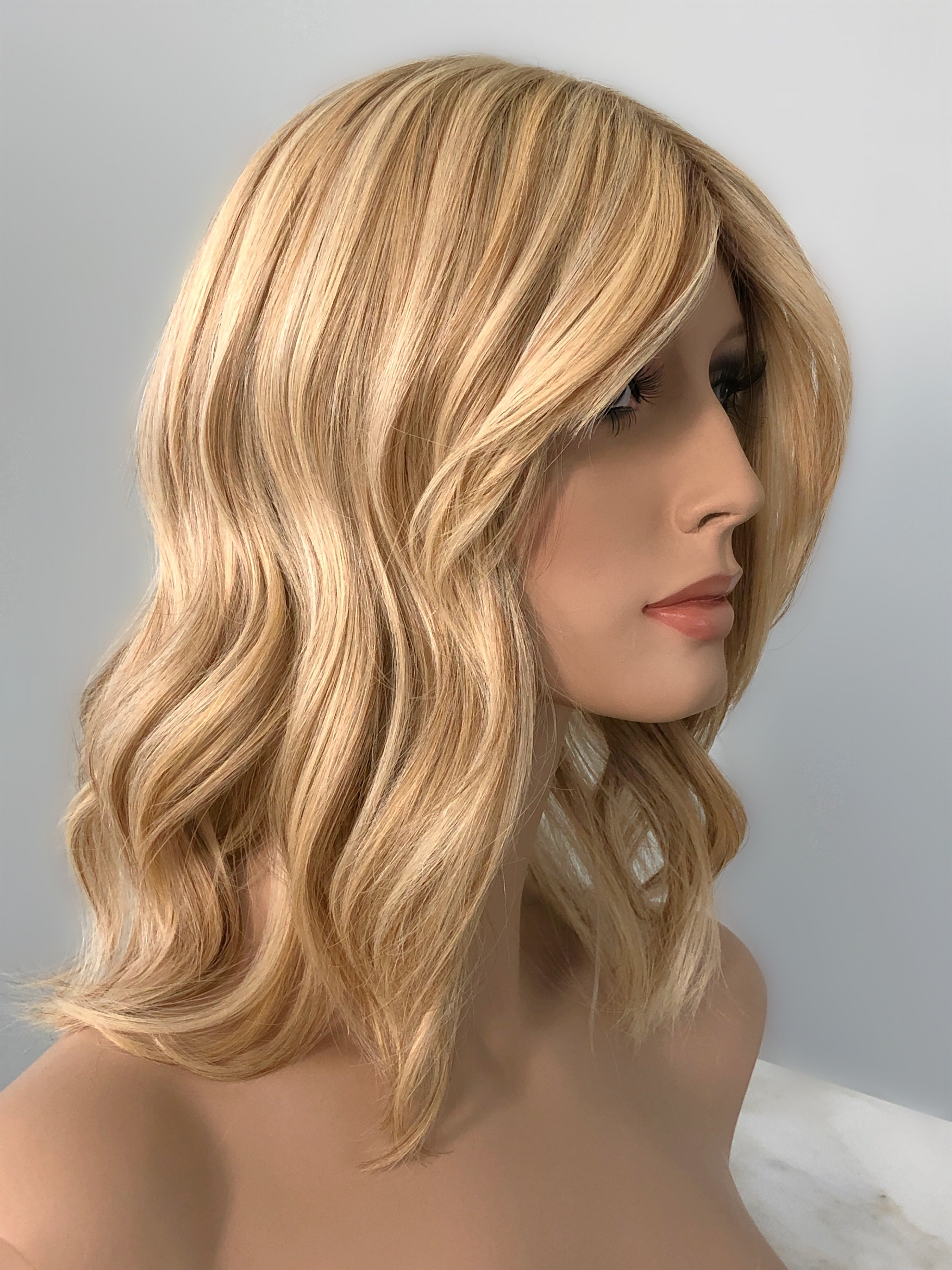 A wig is a piece of alternative hair that provides full coverage, the equivalent of a full head of hair. Whether you are experiencing minimal or total hair loss, there are various wig options. At Daniel Alain, we offer seven different wig collections, and we're only one of many human hair wig companies. Some wigs are designed for customers with no hair while others are an excellent option for customers adjusting to hair loss and living with alternative hair.
How is a wig constructed?
A wig has a cap that is made up of multiple parts that are then sewn together. A cap has three pieces, the top, sides, and back.
The hair on a wig is secured to the cap either through wefting or hand tying. Hand tying, also referred to as ventilation, is taking hair and tying it to the cap. Some companies tie 4-5 hairs at a time while others, like Daniel Alain, tie 1-2 hairs at a time. The method of ventilating a wig can impact how natural it looks and moves.
How much does a wig cost?
A wig's price is dependent on a few factors: the cap's material, the quality of hair, and how the wig is constructed. A cap that has a voluminous skin top will cost more than a wig with a lace top because of the materials used and the extra labor required. Fine, European hair costs more than coarser Asian hair. Hand-tied knotting takes more time and labor, which raises the cost whereas wigs that are machine-wefted will cost less.
We've broken down the Daniel Alain wig-making process to give you an idea of what the hand-tied knotting process looks like. We also focused on specific factors that can impact the cost of a wig.
When should you choose a wig?
A wig is an ideal option for someone who is experiencing hair loss and wants to maintain their self-image as they transition from having a full head of biological hair to wearing alternative hair. Although a wig provides total coverage, it can be worn by customers who are experiencing partial or minimal hair loss. Some women who have a full head of hair may choose to wear a wig as a fashion statement or to change up their look.
What is a topper?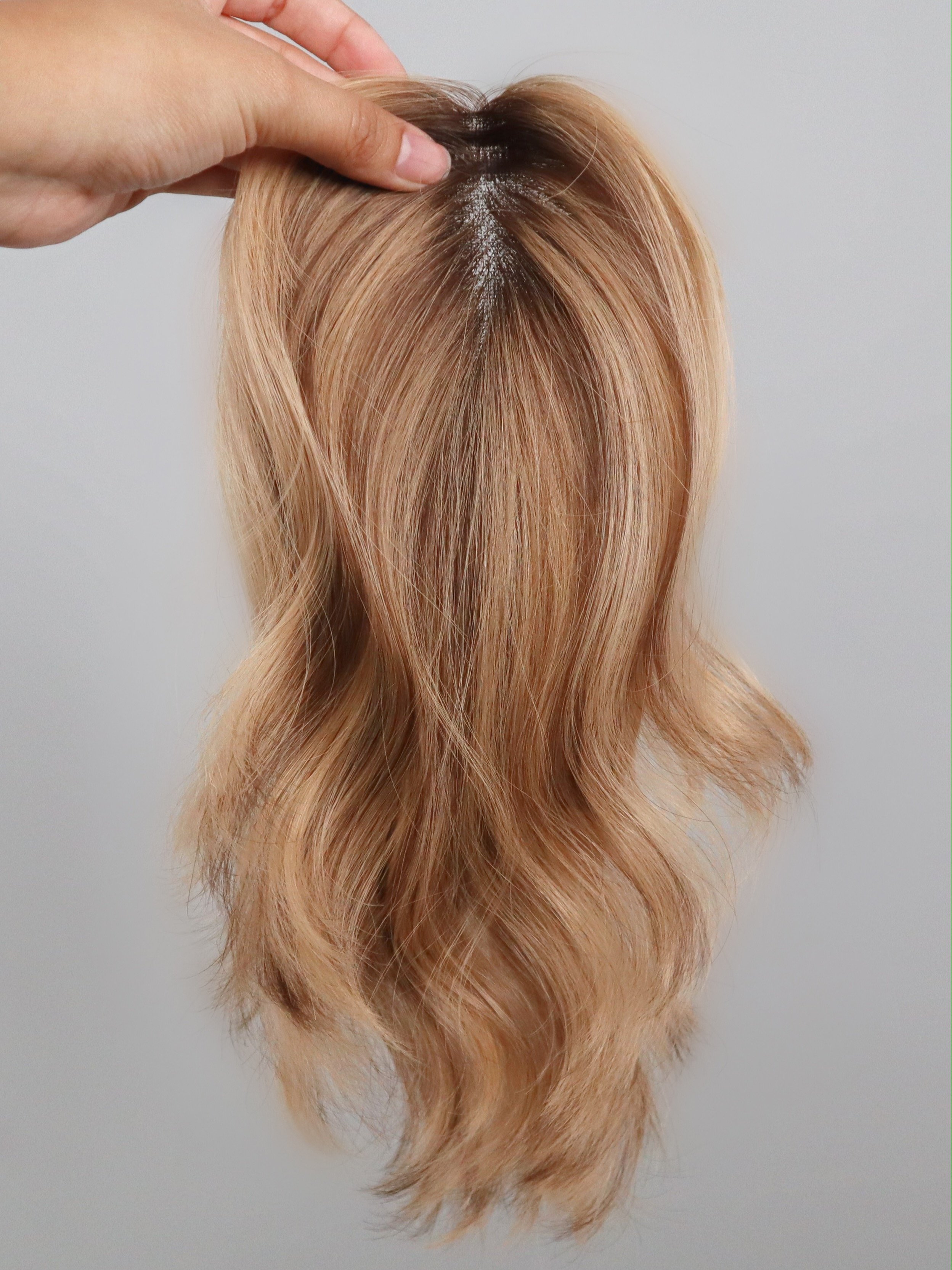 A topper is a piece of alternative hair that provides partial coverage to the top of the scalp and whose hair can be blended in with biological hair. A topper has a base that is secured to the scalp by clips.
Because the topper is secured by clips, a customer must have strong biological hair near the affected area. Though Daniel Alain toppers are different from other toppers because the clips have a softer clip instead of a metal clip, clipping hair in the same area could potentially cause or exacerbate traction alopecia.
Toppers are typically offered in different base sizes to suit your coverage needs. Some women who have naturally thin hair may choose to wear a topper to enhance the volume of their hair at the crown.
How is a topper constructed?
A topper has a base and clips to help secure it to the head. The amount of clips depends on the size of the base. The size of the base varies based on how much coverage is needed.
At Daniel Alain, our toppers have 100% European hair hand-tied to the base. Our hand-tied toppers have a faux scalp that allows for maximum styling versatility.
How much does a topper cost?
While it may seem like a topper should cost less because it provides less coverage, the labor that goes into making a topper impacts the price. A topper is often more expensive than a wig. At Daniel Alain, the entire piece is hand-tied, so one topper can take several days to complete.
When should you choose a topper?
A topper is an excellent option if you have a sufficient amount of healthy and strong biological hair and are experiencing low hair loss. It is an excellent lightweight option for someone who doesn't require full coverage.
A topper can be easily blended in with biological hair but may require more styling work to make it look as seamless as possible. You will have to be more selective on the color, length,, and texture you choose so you can integrate the piece into your biological hair. A topper may present a styling challenge if you do not want to straighten your hair if you have naturally curly hair. For example, at Daniel Alain, we do not offer curly alternative hairpieces.
Wig v. Topper: Deciding What's Right for You
After reading this article, you have a better idea of the key differences between a wig and a topper. You may still be wondering: which is right for me?
A wig might be right for you if…
Want full coverage
Have thinning or weak hair that could be easily damaged

Want a quick and simple styling routine

A topper might be right for you if…
Need partial coverage
Have strong biological hair around any problem areas

Don't mind needing to put a little styling effort to blend your topper in with your natural hair
If you aren't sure whether you should invest in a wig or topper, talking to one of our stylists will allow you to get an expert's opinion on which alternative hair option will be best suited for your lifestyle and needs. Some customers believe they only need a topper but after a consultation, realize a wig may be better for them. We want to make sure you are making the most informed decision about which piece of alternative hair you invest in. Take the first step toward discovering your ideal piece of alternative hair by scheduling a consultation.