Best Solutions for Hair Loss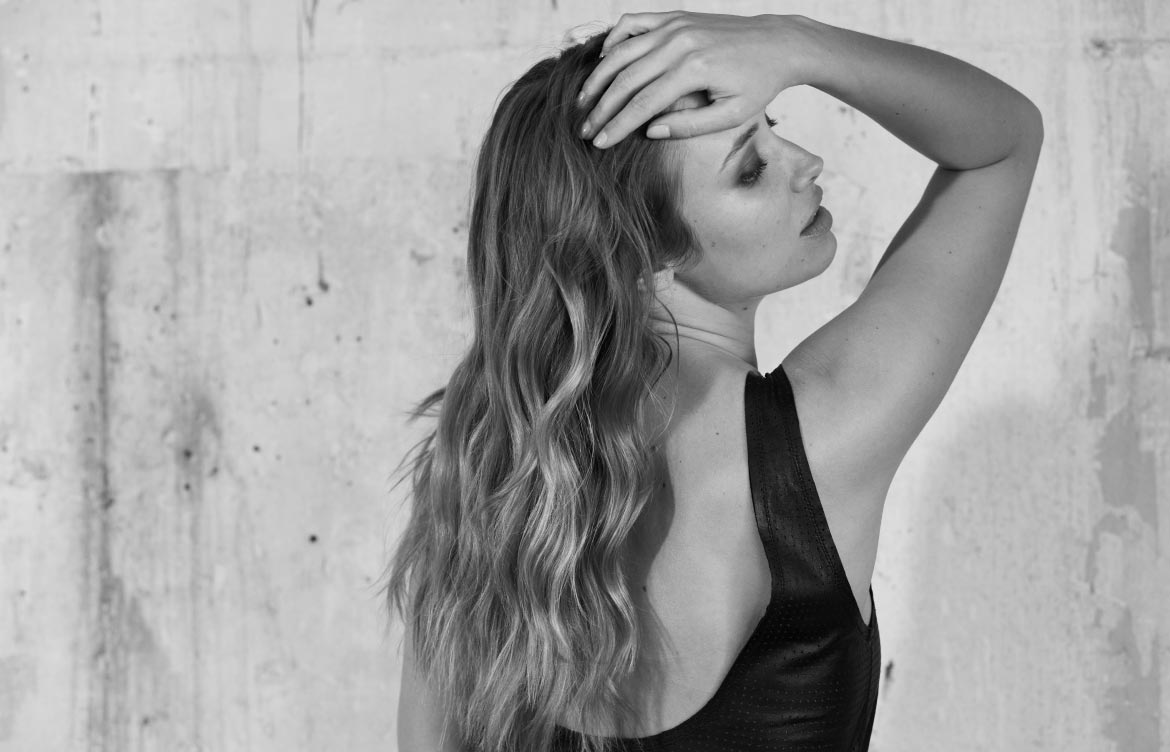 Ever purchased a hair loss solution promising "guaranteed results" and subsequently been let down? We understand the frustration.
Whether it's a trendy biotin-blend supplement or magical hair oil treatment, the hair growth market is filled with ineffective solutions for hair loss.
The problem is that the hair and beauty industries lack intensive regulation. So, there's no real incentive for businesses to use proven-effective ingredients supported by clinical trials.
That's why Daniel Alain spent years perfecting our hair loss solutions in clinical labs with renowned dermatologists and researchers.
How can you differentiate the best hair loss solutions from the duds? Don't worry – we've got you covered in our comprehensive roundup of the best proven hair loss solutions available today.
---
REAL AND PROVEN SOLUTIONS FOR STOPPING HAIR LOSS
The best solution to stop hair loss will vary from person to person. That's because every individual experiences a unique set of circumstances that contribute to their hair loss.
How can you know which solutions will work for you? We'll walk you through each one to help you find the most aligned hair loss treatments for your specific cause of hair loss.
Minoxidil
Minoxidil (brand name Rogaine®) was originally a heart drug that, as an offshoot symptom, started growing people's hair during clinical trials, leading the FDA to approve it for genetic hair loss. You can purchase Minoxidil as either a foam or liquid solution in two concentrations: 2% or 5%.
The drug can take six months to a year to show optimal regrowth. But for some people, it won't work at all. For those who respond to the drug, Minoxidil is proven to improve hair density.
However, people must have the necessary scalp enzyme activity for it to work. It's also important to consider that the drug has side effects including sexual dysfunction for men and bodily and facial hair growth for women.
Take our Minoxidil Response Test (MRT) before you try Minoxidil – the only product available to immediately confirm whether you'll respond to the drug.
Finasteride
Finasteride is commonly sold under the brand name Propecia. You might find some providers mix Minoxidil and Finasteride to make unique, potent solutions to hair loss.
Experts say Finasteride doesn't stop hair loss completely; rather, it slows down the process. Plus, doctors don't commonly prescribe it to women because of its risks for those who are or may become pregnant.
Platelet-Rich Plasma
Striking out with Minoxidil or Finasteride? Platelet-rich plasma (PRP) is one of the most proven hair solutions for androgenetic alopecia.
Platelets are healing blood cell pieces that help your body slow blood clots and heal wounds. Doctors extract those hard-working platelets from your blood plasma and inject them into your scalp.
One plastic surgery journal review cited 11 different studies on PRP for 262 patients with genetic hair loss. The result?
PRP increased hair density and diameter for a significant number of patients. A nice bonus is that it's a minimally invasive, painless procedure that costs a few hundred dollars per session.

Can we find even less invasive procedures in our list of proven hair loss solutions? You bet!

Low-Level Laser Therapy
Infrared therapy is well-known in the medical community for tissue regeneration; similarly, low-level laser therapy or cold laser therapy is becoming a more common hair loss solution.

This treatment helps move your hair follicles into the anagen phase of the hair growth cycle and prolongs it. The low-maintenance therapy is generally pain-free and has demonstrated positive results. However, some patients experience lesions on the scalp as a side effect.
Microneedling
You've heard of acupuncture for your body. Microneedling is kind of like acupuncture but for your hair follicles. Introduced in the 90s, microneedling entails using medical-grade, sterile needles to inflict tiny punctures through the skin.
When done on the scalp, microneedling stimulates hair regrowth in many patients. However, medical studies usually succeed when pairing microneedling with other solutions for hair loss.
One study found microneedling to be more effective than Minoxidil's 5% solution on men with androgenetic alopecia.
The benefits? The procedure is less invasive and more cost-friendly than hair transplant surgery, ranging from $200-$700 per session.
But many people with hair loss have found success with hair transplants, too.
Hair Transplant
Hair transplant surgery is one hair loss solution that indeed delivers guaranteed results. Here's how it works:
Doctors remove healthy hair follicles known as "donor hairs" from one area to another with hair loss. This is known as Follicular Unit Extraction (FUE).
Alternatively, the procedure could entail Follicular Unit Transplantation (FUT), where doctors remove a piece of tissue from the donor area and then withdraw individual follicles for transplantation.

Both procedures promise an estimated 94% success rate, but at a steep cost of long recovery time, crusting, dermatitis (irritation), pain during the procedure, and between $5,000-$15,000.
---
What else you can do for hair loss
All the above solutions to hair loss are proven effective for many patients. But you might not be a good candidate for several reasons. Perhaps you don't have the right donor hairs for hair transplant surgery. Or, maybe you don't like the idea of needles on your scalp.
In that case, a cosmetic hair loss solution may be a better match for you.
Wear a Wig or Hair Topper
Wigs are stylish and trendy – they're not just for older women or people with complete hair loss. Many women enjoy the carefree convenience of throwing on a styled wig every day!
But wigs are only as good as their materials and construction, two things Daniel Alain prioritizes with meticulous detail. Our 100% human hair wigs are made with the world's most coveted European human hair. Our wig artisans are industry pros who have years of training and experience. And our materials are the crème de la crème, including lavish Swiss lace caps and the most precious hair strands.
You can pick from a long cappuccino, volumized look all the way to a jet-dark edgy pixie – the possibilities are endless. And with high-quality wigs come high-quality comfort and undetectability.
Use INTACT Anti-Hair Fall Treatment
Waiting for hair regrowth is a brutal process. The whole time you're wondering how long it'll take or if it's time to try yet another hair loss solution.
Instead of the painstaking rollercoaster of regrowing your hair, it might be time to shift your focus to retaining your existing hairs.
That's where INTACT comes in – a clinically proven, patented hair loss solution that saves the rest of your hair from shedding. The lab-formulated treatment's root-securing technology hugs your hairs in place – so much that they'll stay put even during a high-shedding activity like a shower!
---
WHY INTACT IS A GUARANTEED & IMMEDIATE SOLUTION
Here's why INTACT is a fantastic hair loss solution for everyone:
Clinically Proven
All of Daniel Alain's hair loss solutions are top of the line, meticulously crafted, and fuss-free. We spent five years perfecting INTACT's patented PiliLock® Sevilla Orange Complex, in a lab with world-renowned dermatologists and scientists.
We have the testing to back this innovative hair fall treatment, but you can confirm our claims with tons of positive reviews.
20-year hair industry veteran and stylist Kat says she "loves the happiness it brings [her] clients. They see results instantly and couldn't be more happy about it."
Speaking of instant results…
Works in 30 Minutes
INTACT is the only hair retention solution that works in 30 minutes. Clients gush about how easy it is to fit the treatment into their schedules, making their hair routines easier than ever.
And it doesn't take long for them to feel confident about the purchase.
Delivers Impressive Results in Just One Use
INTACT starts locking your hairs in place from the minute you apply it. All it takes is 30 minutes to see real results after just one use.
Don't believe it? Neither did Elaine until she tried it:
"My hair was falling out frighteningly quickly, then my hairdresser suggested Intact and it works amazingly well. It does everything it claims and I am very happy with it."
The best part? You can feel safe and secure about INTACT's carefully curated list of ingredients.
Nourishes & Hydrates the Scalp
Notice any flakes on your scalp? Everyone gets dandruff once in a while, but it's not good news for your hair. A dry scalp can lead to irritation, redness, scratching, and hair loss.
INTACT's formula is infused with hydrating emollients to keep your scalp feeling rejuvenated, always.
Nourished scalp + root-secured locks = VA-VA-voom volume!
Contains Ingredient You Can Trust
Vitamin B5.
Coconut fatty acids.
Moisturizing emollients.
Trust us; if hair follicles could drool, they would be right now. INTACT has no shortage of hair-healthy ingredients to give your hair shiny, bouncy, soft locks you'll love running your fingers through.
You won't find harmful chemicals like parabens and alcohol. INTACT is plant-based food your follicles love!
---
FIND HAIR LOSS SOLUTIONS YOU CAN TRUST AT DANIEL ALAIN
The hair loss industry is awash with bold promises and conflicting results. We're devoted to demystifying hair loss solutions. We are committed to being a transparent, honest, trusted resource on your hair loss journey. Because, ultimately, we want you to fall in love with your hair again.
With these solutions at your fingertips, you're one step closer. Are you ready to feel confident and love your hair?

Talk to one of our stylists today, or order INTACT to lock in your hair, and confidence!
book a free consultation
Our stylists will help you find the right hair loss solution just for you
---
Frequently Asked Questions
Is INTACT a Real Solution for Hair Fall?
INTACT is clinically proven to stop hair fall after just one use. The novel PiliLock® Sevilla Orange Complex locks strands at the root, protecting them from falling even during high-shed activities
Is INTACT Safe to Use on My Hair?
Absolutely. INTACT is chock-full of nutrients and emollients your hair follicles love and free of harsh chemicals.
How Do I Properly Apply INTACT?
Applying INTACT is simple. Here's what you need to do.
Ensure your hair is dry and tangle-free.
Fill the applicator with the recommended amount and apply to scalp sections.
Massage for a few minutes, then wait for 30 minutes.
Wash your hair as usual.
Should I Use INTACT Every Day?
You should use INTACT every time you wash your hair. While INTACT is still safe to use on your hair regularly, washing your hair daily might exacerbate shedding.
Does INTACT Regrow Hair?
No, INTACT is a cosmetic hair retention solution. While it can stop hair from shedding further, it can't regrow lost hair. You'll need to try pharmaceuticals like Minoxidil, lifestyle changes, or other procedures like PRP to regrow your hair.
What Happens If I Wash INTACT Out of My Hair in Less Than 30 Minutes?
INTACT needs 30 minutes to work its magic and lock your strands in place. If you wash it out in less than 30 minutes, it may not be as effective.
What Causes Hair Loss?
Hair loss can occur for many reasons. Genetics, diet, environment, and stress are a few common hair loss causes.
Are There Any Real Hair Loss Solutions?
Quality human hair wigs, hair fall treatments, and Minoxidil are a few of many examples of real hair loss solutions.
What is The Newest Hair Loss Solution?
One new alopecia hair loss solution is still being evaluated by the FDA as of Summer 2021 — GT20029, a drug by Kintor Pharmaceuticals.
Do Hair Loss Solutions Work the Same for Men & Women?
Hair loss solution effectiveness depends on the individual, not so much the patient's biological gender. However, men and women might have different medical or dosage instructions for the same treatments.
For example, doctors advise women to use 2% Minoxidil versus 5% Minoxidil because of the increased chance of body hair with higher concentrations.
Can You Regrow Lost Hair?
Depends on your hair loss cause and many other factors, such as the time you started treatment and the hair loss stage. But many people can regrow lost hair by using Minoxidil, Finasteride, or changing their lifestyle.
Other times, hair can regrow naturally such as with postpartum hair loss or stress-related hair loss.
How Can I Stop Hair Loss and Regrow Hair Naturally?
A successful hair loss solution depends on your specific hair loss cause. Some ways to stop hair loss include stress management, nutritional supplements, better hair hygiene, or a hair fall treatment like INTACT.
Why Do I Lose So Much Hair?
Everyone's hair loss cause is different. You might be stressed, missing important nutrients, or suffering from a genetic hair loss condition like androgenetic alopecia.
How Do I Know If I'm Losing Too Much Hair?
The average person loses between 50-150 hairs per day. Anything past that is considered abnormal. Look out for large hair clumps in the shower or on your pillow, or a widening hair part.
Can Hair Loss Be a Sign of a More Serious Problem?
Certainly. Hair loss could be a symptom of underlying medical conditions, extreme stress, or even hormonal changes.
Is There a Way to Instantly Stop Hair Loss?
The quickest way to stop hair loss is through Daniel Alain's clinically proven, patented hair fall treatment, INTACT.
How Can I Thicken My Hair?
The best way to thicken your hair is to retain as many of your hair strands as possible. One quick way to do that is through a hair fall treatment like INTACT.
You might also consider a thickening shampoo or refraining from tight hairstyles too frequently. Some people also opt for a voluminous wig for an instant boost!
Is Hair Loss and Hair Thinning the Same Thing?
No, but the two are closely related. Hair loss refers to hair shedding, either abruptly or gradually, with signs like hair clumps in the shower or your hair brush.
Hair thinning has two types: hair density and diameter. When you experience hair loss, your overall hair density becomes more sparse, making it look thinner. Additionally, you might also experience decreased hair shaft diameter, which means your strands become thinner (finer).