Best Treatment for Shedding Hair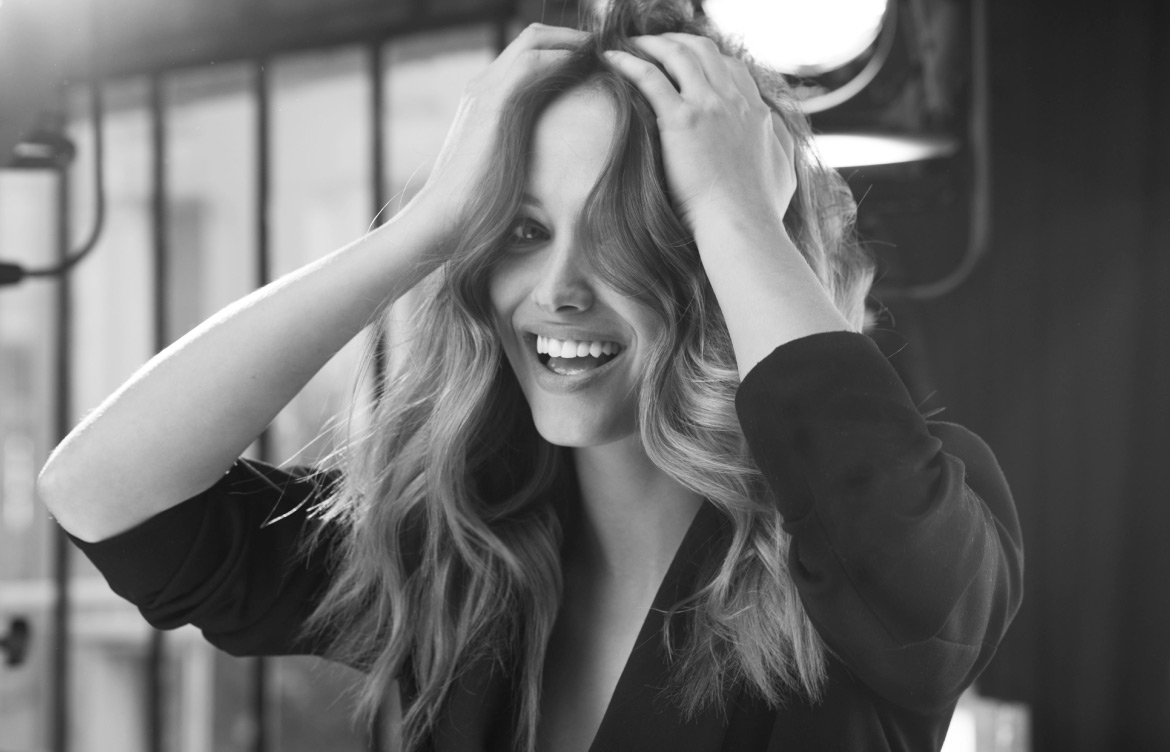 Watching clumps of your hair fall out can feel unbearable. Strands clump on the shower wall, or amass on your pillow — unsettling to say the least. Even more unsettling? Every hair shedding treatment you've tried gave you less than savory results.
You're one of thirty million other women experiencing hair loss and thinning, though dermatologist Marc Avram suspects this to be a much higher number. Genetics, seasonal changes, diet, stress, and cancer are a few potential hair loss causes, with most shedding occurring during hair styling, showering, and brushing.
So, what is the best treatment for shedding hair?
Our founder, Daniel Alain, asked himself the same question when he started losing his hair nearly 30 years ago. That prompted him to establish one of the most trusted companies in hair loss solutions. Our product line includes the highest-quality human hair wigs and toppers, along with the most effective, clinically proven cosmetic treatment to stop hair shedding: INTACT.
Ready to stop your hair shed for good? We'll walk you through INTACT's innovative technology, how it works to retain your precious locks, and other tips to keep shedding at bay.
---
HOW INTACT ANTI-HAIR SHEDDING TREATMENT WORKS
Here's what our happy customer Jaymi Bishop says about INTACT:
"Impressed. Even after just one use, my hair is softer and shedding less."
But how did Jaymi go from buying a bottle to minimizing shedding? To answer that, let's dive deep into INTACT's root-securing technology.
First off, INTACT is a hair treatment for shedding that stops hair fall, but it doesn't regrow lost hair. The treatment retains your existing hair in two ways:
Patented PiliLock® Sevilla Orange Complex:

This root-securing technology grips your hair tightly at the root, constricting your hair's tiny, follicular hair muscles. It secures your strands, keeping them intact even during high-shedding activities like showering and styling.

Plant-based, hair-nutritious ingredients:

You won't find sulfates, SD alcohol, artificial dyes, silicones, or parabens that weaken your hair in this hair shedding treatment. Instead, we infuse vitamins B3 and B5, coconut fatty acids, and hydrating humectants and emollients that replenish shine and keep your locks healthy.
So we have the key components down, but how do they create proven results?
---
WHY INTACT IS A GUARANTEED & IMMEDIATE SOLUTION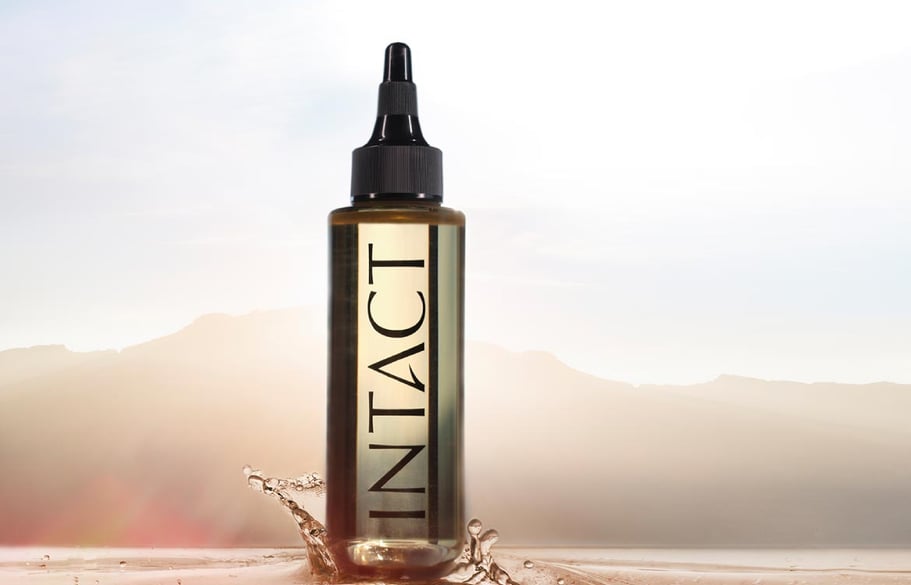 There is no other hair shedding treatment that guarantees a 77% decrease in shedding after only one use. But INTACT's robust effectiveness is no accident.
Clinically Proven
Our team of dermatologists, stylists, and other experts formulated the INTACT formula in a state-of-the-art lab. Then, we tested and peer-reviewed it for years before bringing it to market. Unfortunately, thousands of beauty companies boast results without actually taking the time to test their products or have them peer-reviewed — why? Because they don't have to.
That's a key difference that places Daniel Alain in a different league. We take a scientific approach to all our hair loss solutions to ensure reliability and effectiveness on top of glistening, luscious hair.
Works in 30 Minutes
All you need is 30 minutes to experience the INTACT effect. No complicated mixing instructions or obscure application techniques. Once you have the bottle, you can complete the process in half an hour.
Let it sit on your scalp and catch an interior decor podcast with your morning cup of coffee, or get a head start on your emails.
Delivers the Impressive Results in Just One Use
"Immediate" and "results'' don't often fall into the same honest sentence, unless we're talking about INTACT.
Here's the thing: hair shedding is stressful enough, but so is waiting. For example, Minoxidil might regrow your hair, but you'll almost certainly wait months for that to happen. INTACT is for the woman that values her time and energy. That's why we fashioned it into the shortest possible treatment to combat hair shedding at home.
Our hair shedding treatment's root-securing technology goes straight to work as soon as it kisses your tresses. That means you'll notice less hair fall as soon as your next shower!
Nourishes & Hydrates the Scalp
Humectants are moisturizing agents that attract water — and INTACT is chock full of them. All that extra moisture gives your hair follicles some much-needed hydration. A hydrated scalp is a happy scalp, without as much dandruff, dryness, or irritation, all of which contribute to hair shedding.
INTACT also contains emollients — natural softeners (in our case, coconut fatty acids) that nourish your hair to give it that silky-smooth feel.
Volumizes Hair
Imagine wearing a sultry, tight bustier under your favorite blouse. The undergarment tightens around your torso to keep every bit in place — kind of like INTACT's patented PiliLock® Sevilla Orange Complex.

But that bustier also gives your chest a welcome, plump lift that compliments your entire look. INTACT's secure grip also lifts your hair follicles, taking your hair from floppy to fulsome — hello, rich, voluminous hair.
Contains Ingredients You Can Trust
The average hair shedding treatment advertises real, wholesome ingredients on their headlines, but the ingredient list in tiny font is a whole other story. SD alcohol, sulfates, parabens — dermatologists say a life without these chemicals is likely a life without contact dermatitis, which causes hair shed.
Curious about our ingredients? We display them in plain view, just check our featured ingredients list. We only include plant-based nutrients like coconut fatty acids and vitamins B3 and B5 to hydrate and soothe your hair.
---
WHAT ELSE YOU CAN DO TO REDUCE HAIR SHED
INTACT is one of the most effective, convenient hair shedding solutions, but are there other options? We stand by INTACT as the best one, but you can heighten its effects with some simple lifestyle choices.
Here's what else you can do to reduce hair shed:
Avoid Tight Hairstyles
Did you catch Vanessa Hudgens' gorgeous, braided gothic up-do at the 2022 Met Gala? The slicked front and voluminous back turned heads all evening. But if she wore that hairstyle every day, those thick, voluminous locks would be at risk of thinning.
That's because regularly wearing tight hairstyles causes a form of hair loss called traction alopecia. The tightness weighs down your hair follicles, weakening them and even causing scarring. Symptoms include hair shedding, widening hair parts, bald patches, and follicular pustules (blisters) — ouch.
That's not to say you can't rock a tight braid, it should just be reserved for occasional styling to give the follicles room to breathe.
Limit Heat Treatments
Do you have chronic frizz? Maybe it's the humidity, but some of us are just prone to it. Even heavy curls can become tiresome after a while. A heat treatment might sound appealing, but hear us out first:
Heat treatments and relaxers calm down your hair, but at an exorbitant cost. They're known to cause dryness and brittleness over time, which can lead to hair shedding.
Eat a Balanced Diet with Omega-3s & Protein
Eating healthy makes every bodily process smoother — hair included! If you want healthy hair follicles, give them the nutrients they need. Make room in your diet for omega 3s and proteins in meat, legumes, eggs, and fatty fish.
Get More Sleep
Do you ever feel moody when you haven't had a solid night's rest? Your hair feels the same. Poor sleep increases stress in the body — a common hair loss cause called telogen effluvium.
Take Supplements & Vitamins
Remember the omega 3s and proteins we mentioned earlier? Those are only two items on your hair's grocery wishlist. Vitamins B12 and B5, calcium, iron, and vitamin C are also fantastic supplements for a satisfied scalp.
Try a Scalp Massage
Turns out that Amazon's scalp massager isn't just a fad — there's some science behind scalp massages. One medical study found 68.9% of male participants noticed hair regrowth after regularly massaging their scalp! That's because massaging the scalp opens up the follicles, helping them absorb more oxygen and nutrients necessary to stimulate healthy hair growth.
Maintain Healthy Hair & Scalp Care
Biotin is often touted as a magic bullet for hair growth. And while it can certainly give your hair a boost, it won't work miracles. If you don't have a biotin deficiency, taking supplements won't help your hair grow any faster than clicking your heels three times and saying, "There's no place like home." So before you jump on the bandwagon, get a blood test to see if you actually need it.
---
WHAT IF YOUR SHEDDING HAS RESULTED IN HAIR LOSS?
Hair shedding and hair loss are similar, but shedding is a bit more manageable. Plus, it's easily treated as long as you address it quickly. A few extra hair strands in the shower is no big deal — but if you're seeing bald patches, widening parts, and large hair clumps regularly, you might be suffering from hair loss.
Talk about stressful! We understand completely; that's why Daniel Alain offers fantastic hair loss solutions, too!
Let's start with regrowth:
See if Minoxidil will Work for You
Minoxidil is one of two FDA-approved drugs for hair loss. It's a topical drug you apply directly to your scalp, with results appearing within 3-9 months. You might be more familiar with Rogaine®, the popular brand version of Minoxidil.
But despite Rogaine®'s promising labels, Minoxidil doesn't work for everyone. That's because we recently discovered its active component won't work on your hair unless you have SULT1A1 scalp enzyme activity.
Now, anyone can use Minoxidil. Daniel Alain's Minoxidil Response Test tells you within one week whether the drug will work for you.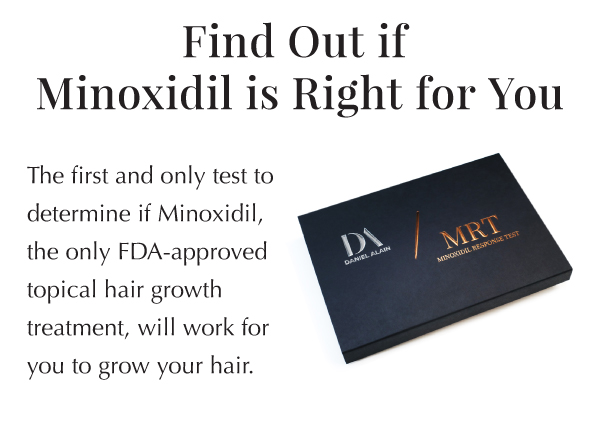 Of course, Minoxidil poses some side effects like any drug. Additionally, you might wait months before seeing results. While we're happy to consult you on fabulous supplementary solutions to Minoxidil, we recommend you see a doctor before making a decision.
And if you don't have any time to waste?
Wear a Human Hair Wig
Wigs don't regrow your hair, but they can certainly conceal hair loss and give you a boost of confidence as you rock your gorgeous new hair. For the most natural and realistic wig, look for these qualities:
Handmade by artisans with years of experience

Individually hand-tied for effortless movement and bounce

Made with the world's most premium, 100% European human hair
You'll find all of these qualities in more in Daniel Alain's Follea collection of luxury human hair wigs. Our line includes looks in every length, color, and style you can dream of. Why wait for hair regrowth when you can experience glossy, silky-smooth hair in seconds?
High-quality human hair wigs provide you with unparalleled security and coverage, without sacrificing realism. But speaking of coverage, what if you just need a little boost?

Wear a Natural Looking Topper
Perhaps you just need a little volume bump rather than full coverage. Daniel Alain's Follea hair toppers are made with the same superior craftsmanship as our human hair wigs. Flaunt 10% premium European human hair, hand-tied construction, and a variety of colors and styles. All you need to do is clip it on for an instant boost of volume and coverage.

---
FIND A TREATMENT FOR HAIR SHEDDING AT DANIEL ALAIN
Your hair should be a gift of confidence, femininity, and wonder — but hair shedding dwindles that to stress and for many women, depression.
A clinically proven hair shedding treatment like INTACT can change your hair within 30 minutes. Hydrating humectants, delectable nutrients, and plant-based goodies make INTACT the perfect relief to stressed out, shedding hair follicles.
Your hair is just a few drops away from everyday gloss and shine. Ready to run your fingers through silky, luscious locks any time of the day?

Talk to one of our beauty stylists to experience delicious, goddess-like hair every day!
book a free consultation
Our stylists will help you find the right hair shedding solution just for you.
---
Frequently Asked Questions
What is Hair Shedding?
Hair shedding occurs when your existing hair strands fall off your scalp, either at normal rates (50-150 hairs per day) or abnormal rates caused by external factors.
What is the Difference Between Hair Shedding & Hair Loss?
The main difference is that hair shedding is sometimes normal, depending on the seasons and styling activities. However, hair shedding can quickly develop into hair loss for various reasons.
What Causes Hair to Shed?
There are countless causes for hair shedding, including medication side effects, lifestyle, hairstyling habits, diet, genetics, and more.
How Can I Stop My Hair From Shedding So Much?
INTACT is a quick, clinically proven effective solution to stop hair shed. You might want to consider practicing proper hair hygiene and avoiding overly tight hairstyles as well.
How Can I Stop My Hair Shedding Naturally?
You can try changing your diet and including more protein, vitamins, and calcium in your eating schedule. Eliminating processed foods can also help. Moreover, opting for looser hairstyles can minimize excessive hair shedding.
Can Shedding Hair Regrow?
Shedding hair might regrow depending on your unique hair loss cause and regrowth treatment. Medications like Minoxidil and Finasteride have been proven to regrow hair for some people, while dietary and lifestyle changes show hair regrowth in others.
How Do You Know If You Are Shedding Too Much Hair?
We shed between 50-150 hair every day, but seasonal shedding and extra hair fall during high-shed activities is normal. Look out for entire clumps of hair that fall out during high-shed activities, as well as during regular day-to-day life.
Is it Normal to Shed 200 Hairs Per Day?
If you're shedding 200 hairs per day regularly, that's a little higher than normal. Unless it's late summer or fall, you should only shed between 50-150 hairs per day.
What Months Does Hair Shed the Most?
Hair sheds the most in August and September, known as seasonal hair shedding.
Is There a Way to Immediately Stop Hair Shedding?
INTACT is the only clinically proven effective hair shedding treatment that stops hair shedding immediately, after only one use.
Is INTACT a Real Solution for Hair Shedding?
Yes, INTACT is a clinically proven solution for hair shedding, with a patented formula that retains your existing hair.
Is INTACT Safe to Use on My Hair?
Absolutely, INTACT is a safe hair shedding treatment with plant-based ingredients. It doesn't contain harmful chemicals like SD alcohol, sulfates, or parabens.
How Do I Properly Apply INTACT?
INTACT comes with an easy applicator you can use to treat shedding hair within 30 minutes. All you need to do is divide your dry hair into sections, use the applicator to apply the product along your scalp, and massage for a few minutes. Then, let it sit for half an hour before washing your hair as usual.
Should I Use INTACT Every Day?
It's safe to use INTACT every day but you should only use it on days that you plan to wash your hair.
Can INTACT Regrow My Hair?
No. INTACT is a cosmetic hair treatment for shedding that retains your existing hair and prevents further hair fall. It doesn't regrow hair.
What Happens If I Wash INTACT Out of My Hair in Less Than 30 Minutes?
INTACT needs 30 minutes for its root-securing technology to work its magic. If you wash it out sooner, you risk compromising your results. Try to get a small task done like responding to emails or vacuuming the house while you wait.