Hair Shedding | Hair Loss | Wigs | Toppers
What's the Difference Between Remy, Virgin & 100% Human Hair?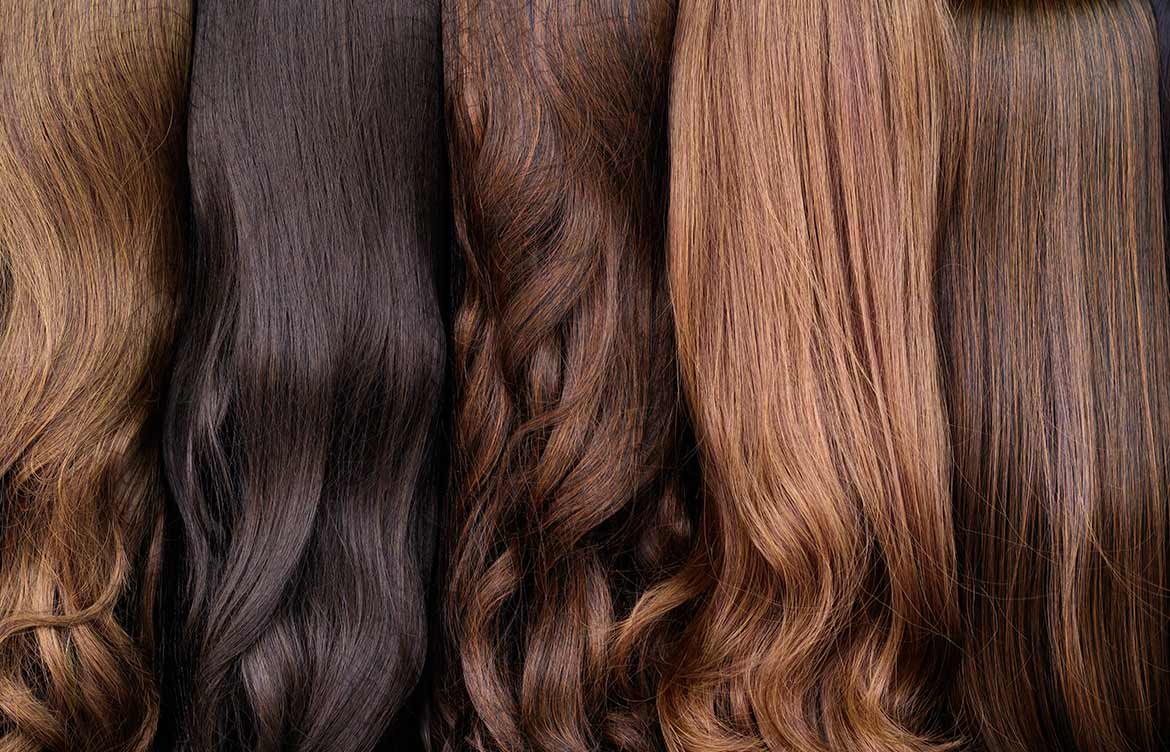 Gone are the days of ultra-brassy synthetic wigs popularized by the quintessential 60s bombshell — we'll keep the groovy shift dress and suede boots — but thankfully, wigs have come a long way! However, not all wigs are created equal: there are synthetic, natural, virgin, and Remy, but which is right for you?
Unfortunately, finding the right wig can be quite a challenge. A quick search for natural wigs will pull up endless choices that leave you feeling confused, uncertain, and farther from your dream hair.
Not to worry because we're breaking it all down for you in this guide! You've heard of Remy, virgin, and 100% human hair, but are they the same? The short answer is no. To get the long answer (and your best hair ever), keep reading.
What Are The Different Types Of Human Hair For Wigs?
Wigs, extensions, and hairpieces are on the rise thanks to trendsetting celebs like Beyoncé, Kim Kardashian, and Hailey Baldwin. Why are they so popular? Because unlike synthetic wigs and hairpieces, human hair wigs move and bounce naturally.
Still, just because it's human hair doesn't make it good hair. The fact is, there are drastic variances between products. Factors like production, manufacturing processes, hair types, and chemical additives can turn a natural wig into a messy, tangled nightmare.
Daniel Alain is the leading-expert for hair care solutions and offered expert insight to help us understand the different types of natural wigs.
Over the years, Daniel has witnessed firsthand the power a good wig can have on a person's self-esteem and wellbeing. However, finding the right wig is like trying to find a juicy apple at the market — you need to weed out the bruised ones to find that perfectly ripe Honeycrisp.
"Just because it's human hair doesn't mean it's good quality; it can be floor hair or bad quality. There is no one to police (the wig industry) because it's not FDA regulated," Daniel said.
In other words, you'll need to conduct your due diligence to vet the market for high-quality natural wigs, and we're here to help you do that.
First order of business: What's the difference between Remy, virgin, and 100% human hair?
WHAT DIFFERENCE DOES IT MAKE?
Hair grows through the cuticles from one direction on a scalp, and you'll want that same fluidity from your wig. Quality wigs have an intact cuticle to naturally direct the hair and produce a natural sheen, but very few human hair wigs prioritize cuticle direction.
As Daniel explained, it's not always easy to know if a wig has intact cuticles. Another way to spot natural hair?
"When you wash and shampoo your hair, you can tell: if ti becomes slimy and silky, the hair has been chemically treated. If the hair is very dry: it's natural hair, it's Remy."
But what if it's not Remy hair?
Imagine driving onto the wrong side of the freeway: inevitably, oncoming cars will divide to avoid crashing into your vehicle. In other words, it just doesn't flow, like non-Remy hair. The ensuing damage is a hair wreck — you'll have more tangles and difficulty styling.
But this leads us to another snag. The wig industry is entirely unregulated, which means anyone can advertise human hair as Remy without proof of quality or origin. And you can't go on prices alone since manufacturers can throw whatever price tag they want on their wigs.
Daniel's advice for dodging the bad to get to the goods?
"You have to check the brands and reviews to see what everyone is saying. Go to a wig shop and try them on. When you try on a high-quality wig, you'll notice a difference right away. It's very hard for a woman to go backward from the highest quality; that's how you get the education."
Before you start shopping, let's get up to speed on the difference between virgin, Remy, and non-Remy hair.
TYPES OF NATURAL HAIR
Virgin, Remy, and non-Remy hair are all 100% human hair, but they are far from the same.
Virgin hair is 100% human hair that's never been chemically-treated or dyed.
Remy hair is human ponytail hair with the cuticle in one direction, but it can be dyed or treated hair.
100% human hair is any hair from a human scalp — meaning it can come from the floor of a hair salon, a brush, or even a corpse.
And now you've fully realized why learning the difference between the three is crucial! But as Daniel explained, treatments aren't the only factor to consider. We need to look at the manufacturing processes that differentiate cheaper wigs from premium ones.
Virgin Human Hair
Virgin European hair has never been tainted by toxic chemicals or dyes. However, as Daniel pointed out, you can't get it anymore. Decades ago, manufacturers sourced virgin hair primarily from China, India, Vietnam, and Russia. During that time, women in the countryside could make a good income by selling their virgin ponytails with the cuticles pointed in the same direction, which became known as "Remy" hair.
Now, manufacturers can no longer get virgin European hair.
As hair trends and styles evolved, it became more difficult to track down virgin European hair that hadn't been chemically processed. Fortunately, Daniel spent decades perfecting the art of human hair wigs, amassing a private collection of about 135,000 pounds of premium European hair.
"We are the only ones who have a big stock of virgin European natural hair. If you buy one of our Chic or Grandeur wigs, you'll see that it wasn't chemically treated and can last you for years and years and years."
How does non-Remy hair compare? Simply put, it doesn't.
Non-Remy Hair
While non-Remy hair is 100% human hair, it's much cheaper because it's more readily available. How do manufacturers get the hair? Unlike FOLLEA's private collection of natural hair, most manufacturers use a mixture of hair from China, Vietnam, and India. To streamline the production, the hair undergoes chemical processing in huge acid baths to strip away the cuticles.
"Say you take non-Remy hair off the floor; it'll be all different textures. The way to fix it with a less quality wig is to perm it. Straight hair, curly hair, all that hair has been really processed," Daniel explained.
The result is a "one size fits all" product. The problem with this method is that we all have unique hair types. If you have wavy, fine hair, you deserve a wig made from wavy, fine hair, right? Right.
Remy Human Hair
Contrary to popular belief: Remy and virgin hair are not the same. Remy hair is natural hair that can be either virgin or treated. Remy hair wigs and extensions often come with highlights, lowlights, and color treatment to make them ready to wear. But again, just because it's sold as Remy doesn't automatically mean it's good quality.
There are two key components to premium Remy hair: origin and manufacturing processes.
Daniel Alain works with European hair and sorts hair by type (thick, thin, fine, coarse, curly, straight) and cuticle direction.
Most manufacturers soak all hair in an acid bath to produce as much as possible. Unfortunately, the quality plummets because the cuticles aren't intact, and thus, the direction of the hair isn't consistent.
Daniel Alain's process?
"We have (a staff of) 100 people making sure the hair maintains one direction; that is a specialty to ensure the hair stays in the same direction throughout the entire manufacturing process."
The final result? Beautiful hair that perfectly matches your natural hair color, type, style, and above all — personality!
"This hairline is flawless. I can't even tell I'm wearing a wig in this picture!!," writes Natalie of @Alopecia_Fashionista.
There's a method to the magic, so are you ready to finally get the wig you deserve?
VIEW FOLLEA'S PREMIUM HUMAN HAIR WIGS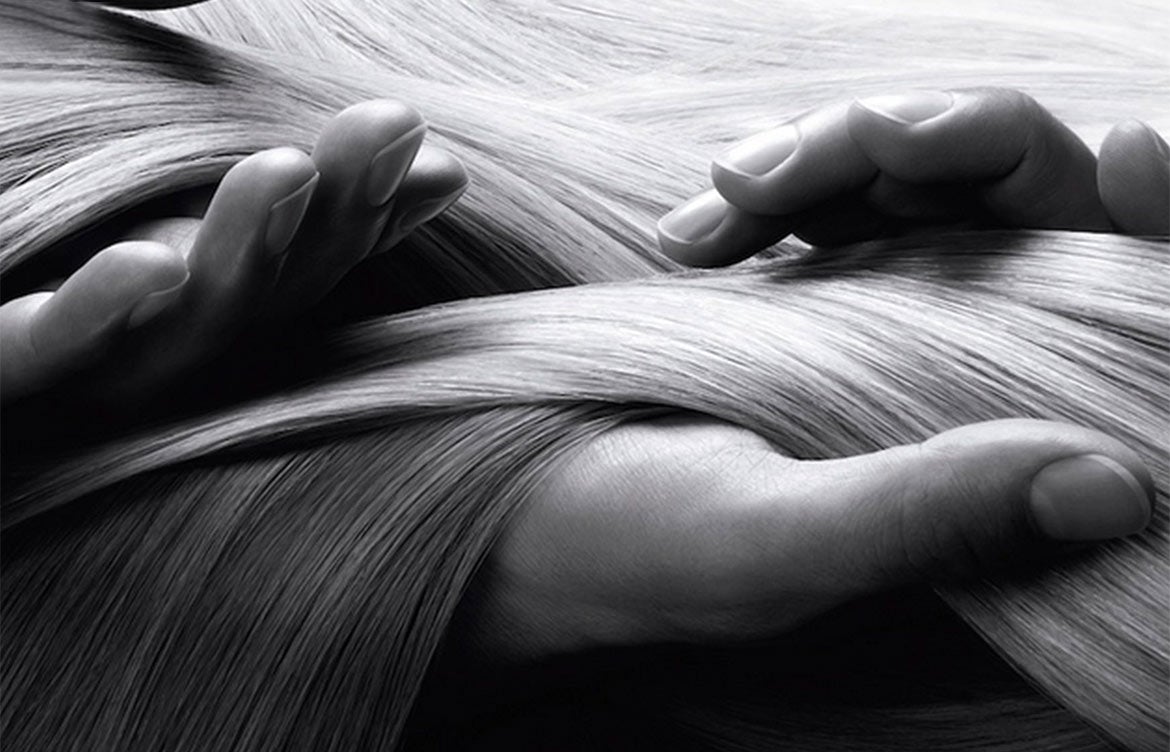 As the offspring of two pioneering parents in the hair and wig industries, Daniel's work isn't just a passion; it's in his blood. His mission? To empower people and make them feel beautiful.
Now that you know all about the difference between Remy, virgin, and 100% human hair, you're ready to choose a wig or hairpiece that beautifully expresses your individuality.
"You can transform a person in five seconds, just put the wig on and see."
Download the Ultimate Wig Buying Guide eBook