Why a Human Hair Topper Was Right for Me – Customer Q and A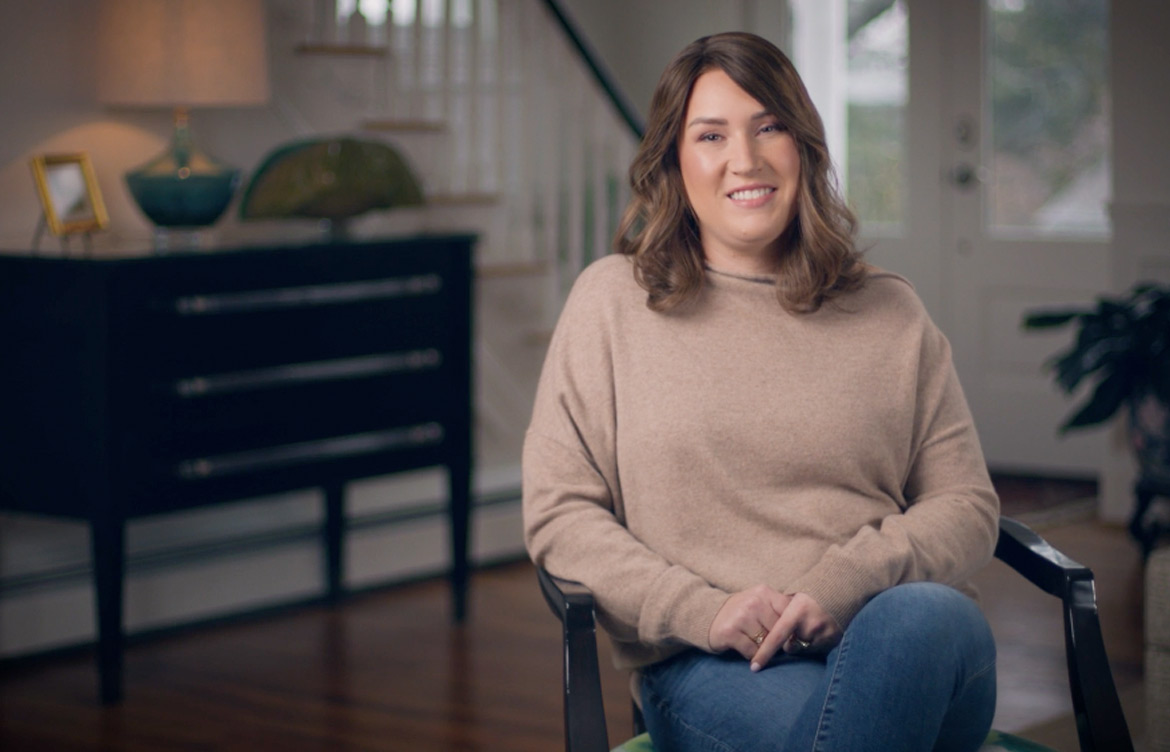 We know that hair loss can be hard to talk about, even with close family and friends. Showing your vulnerabilities and insecurities is not easy when they affect your daily life, self-confidence, and emotional well-being. If you are spending a lot of time hiding your hair loss from others, concealing it under hats or scarves, or hardly dare look at your reflection in the mirror, you may be considering a human hair topper to help restore volume and density to your existing hair. If you feel like you have exhausted every lotion, shampoo, treatment, or serum and aren't seeing the results you were promised, you might even feel like giving up on the dream of ever achieving a beautiful head of hair.
We are here to help. At Daniel Alain, we've spent over two decades helping women regain their confidence and feel like themselves again. Our human hair wigs and toppers are of the highest quality and are made using the finest human hair in the world. Combining premium quality materials, expert craftsmanship, and world-class know-how, our collections are famous for their completely natural look and longevity. We are passionate about sharing our knowledge and expertise so that everyone, whether they're one of our customers or not, can benefit and find the hair or their dreams.
In this article, we sit down with a real-life Daniel Alain customer, Emily V., and ask her to share why a human hair topper turned out to be the best option for her and her hair loss situation. Hair loss can sometimes feel very isolating and if you're feeling like you're the only person going through this experience, it can feel helpful and reassuring to know that others have traveled a similar path. Women's hair loss isn't uncommon, but it also isn't widely talked about. We'd like to change that by sharing real stories and experiences, as well as real successes people have found through wearing alternative hair.
---
---
Real Daniel Alain customer story
Emily V. is in her thirties and is an elementary school teacher from Massachusetts. She leads a full and active life. When she's not in school teaching, she's a professional figure skater and coach, takes tap and ballet dance classes, visits the gym daily, and enjoys pilates, kickboxing, and TRX. You will be forgiven for thinking that nothing holds her back. And these days that's true. But there was a time a few years ago that Emily's hair loss crushed her self-confidence and left her feeling low.
"Losing your confidence and not doing the things you love because of your hair loss can really weigh on you," Emily recalls.
Emily has been wearing a Follea human hair topper by Daniel Alain for about two years. We asked her to talk about why the topper turned out to be the right choice for her.
---
Can you describe your hair loss experience?
Sure! I've always had very thin, fine hair, but hair loss really hit me when I was living abroad in Europe. When I came back to the US during COVID, I suffered from intense anxiety and was later diagnosed with Coeliac disease. All of that further contributed to my hair loss. My hair is thin all over my head. I have some bald patches in the back, and I've also lost hair around my face.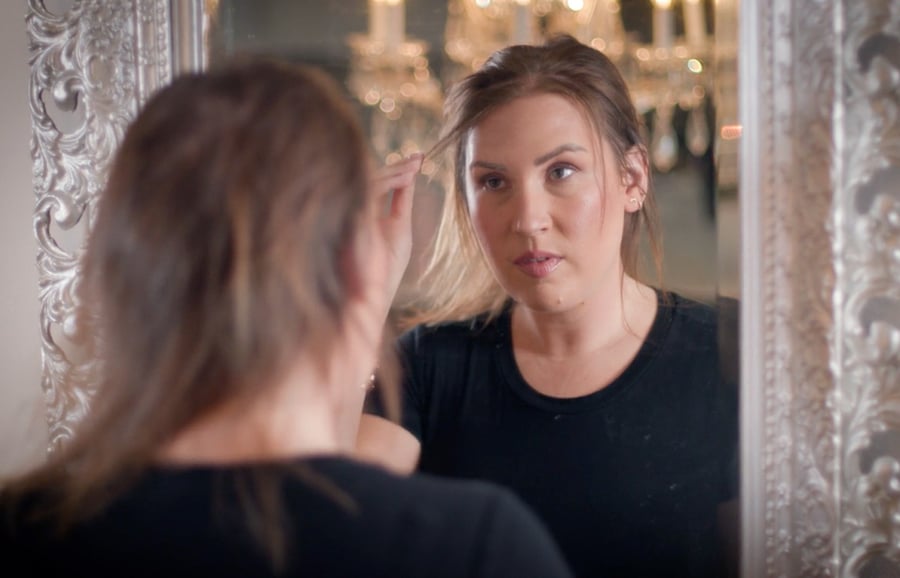 How did you deal with your hair loss before finding a human hair topper?
At first, I tried to hide it by always wearing a hat or a headband. Even a pair of sunglasses on top of my head deflected attention away from my hair loss. Later, I tried everything under the sun to regrow my hair. Over-the-counter topicals, biotin, vitamins, every shampoo, every scalp serum, scalp massages, and even injections. You name it, I've tried it.
All those hair loss treatments must have been expensive!
They were. If I had to estimate, I'd guess that over the last five years before finding my topper, I've probably spent at least $5000 if not more.
Did any of these hair loss treatments work for you?
With everything I tried, I saw limited results. Sometimes I would notice hair growing back, or I'd notice new baby hairs and get excited and feel hopeful. But eventually, it would break off, or fall out, or the success I was seeing would simply stop.
How did it feel knowing that nothing was working to regrow your hair?
As a woman, your hair is something important to you, and losing my hair has always been a battle I've had to face. We always want our hair to look pretty, and when you suffer from hair loss it can affect you and how you feel about yourself on a daily basis. I love ice skating and working out at the gym, but while I was going through my hair loss, I often didn't feel confident or comfortable doing the activities I love. I didn't want to socialize as much and I was very self-conscious about being in places where there were bright lights, or where people might be able to see my thinning hair.
How did you find out about human hair toppers?
I had had enough of trying things that weren't producing the promised results. I felt like I had tried everything, and nothing was working. I did some research and discovered that my health insurance company covered wigs, and I found The Salon at 10 Newbury in Boston, MA. It's one of the country's leading hair replacement centers and they stock Follea human hair wigs and toppers by Daniel Alain. At that point, I didn't even know human hair toppers existed. I went in expecting to get a wig to hopefully make my hair look fuller. Instead, I found out that toppers were something I could try.
Can you describe the topper consultation process?
The consultation was an amazing experience. I went in and the first thing they did was to show me a topper and how they worked. I was amazed because I didn't know they were even an option! When I tried a topper on, it not only changed how my hair looked but also changed the way my face looked and how I felt about myself.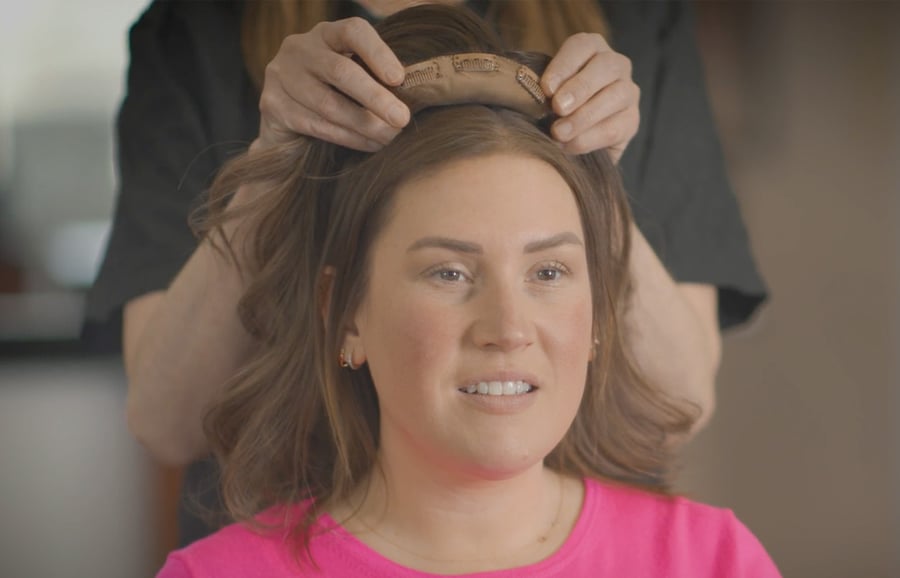 I never even tried on a wig! A topper was perfect for me. Although my hair is fine and thin, there was enough of it for the topper to clip into, and it felt safe and secure on my head. I tried on four or five different styles of different lengths and colors. And then the stylist came to talk to me about how we could cut and color them to match my existing hair and create the look I wanted.
You've been wearing a Follea human hair topper for about two years now. How easy are they to wear?
My topper is super easy to wear! It's so easy to put on (I sometimes do it in the school parking lot before I head in to work!) and I have no problem adjusting it at lunch if I need to. I can style my hair topper easily and I enjoy being able to create different looks. I've always wanted luxurious, thick hair, and my hair topper feels like the hair I never had.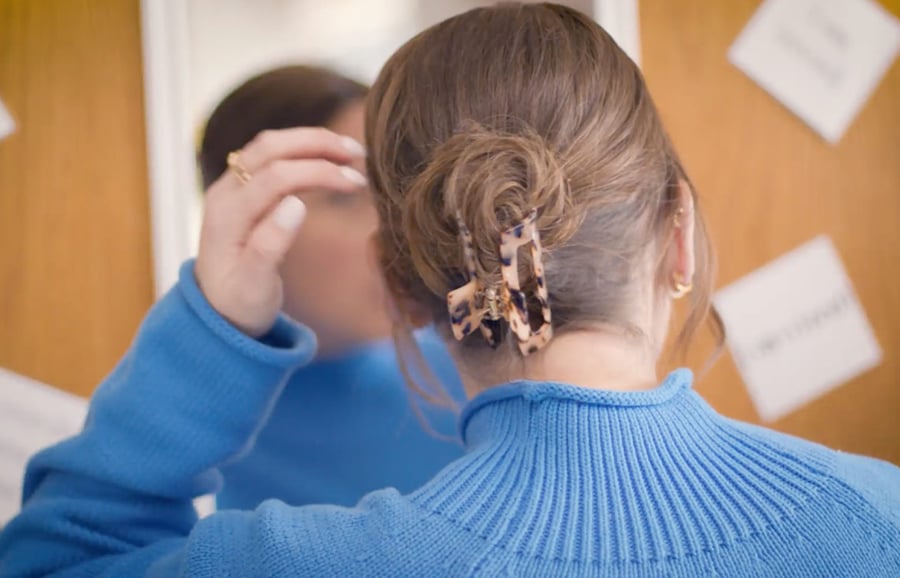 Have you discovered any disadvantages to a human hair topper?
In my opinion, there aren't any disadvantages to wearing a topper. While they are expensive, they're no more expensive than the other treatments I tried, and for me, my toppers are worth the cost.
Thanks, Emily. Before we go, do you have any advice you could share with someone hesitant about wearing a topper?
Thank you for letting me share my story! Yes, if you're someone who has been thinking about investing in a topper but hasn't done it yet, the one thing I can say is that it's worth it. I've never felt more fabulous than when I have my topper on. At this point, I don't even recognize myself without it.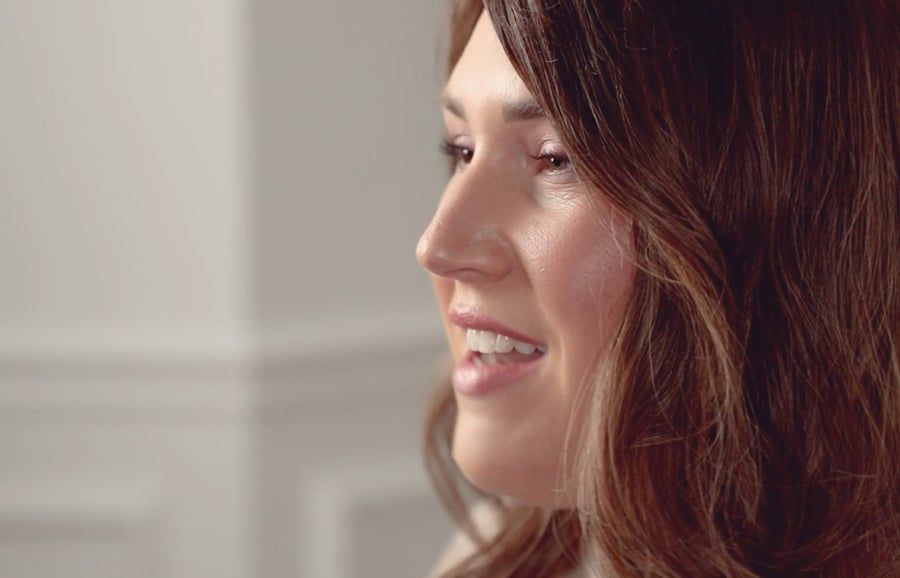 ---
Are you ready to explore human hair toppers?
If you've been experiencing hair loss, like Emily you may also be feeling desperate to find a solution that works for you. Maybe you've also tried everything to regrow your hair and just aren't seeing the growth you're longing for. We know that a thinning crown, bald patches, or a loss of density can leave you feeling isolated and not like your best self.
For the right person, human hair toppers are the perfect solution. With instant results, a completely natural look, and quality that lasts, a human hair topper is an effective and non-invasive solution to hair loss. We hope that reading Emily's perspective on why a hair topper was the right choice for her, will help you decide whether it's an option you'd like to explore for yourself.
Are you curious about the human hair toppers we make at Daniel Alain? If you have questions or would like more information, booking an appointment for a consultation with one of our consultants is the perfect next step. Our consultants are experts and know everything about wearing hair and are skilled at helping people find the perfect piece. If you're looking for an answer to your hair loss, a human hair topper could be just the thing you've been searching for.