Wigs vs Toppers: Which Was Right for Me and Why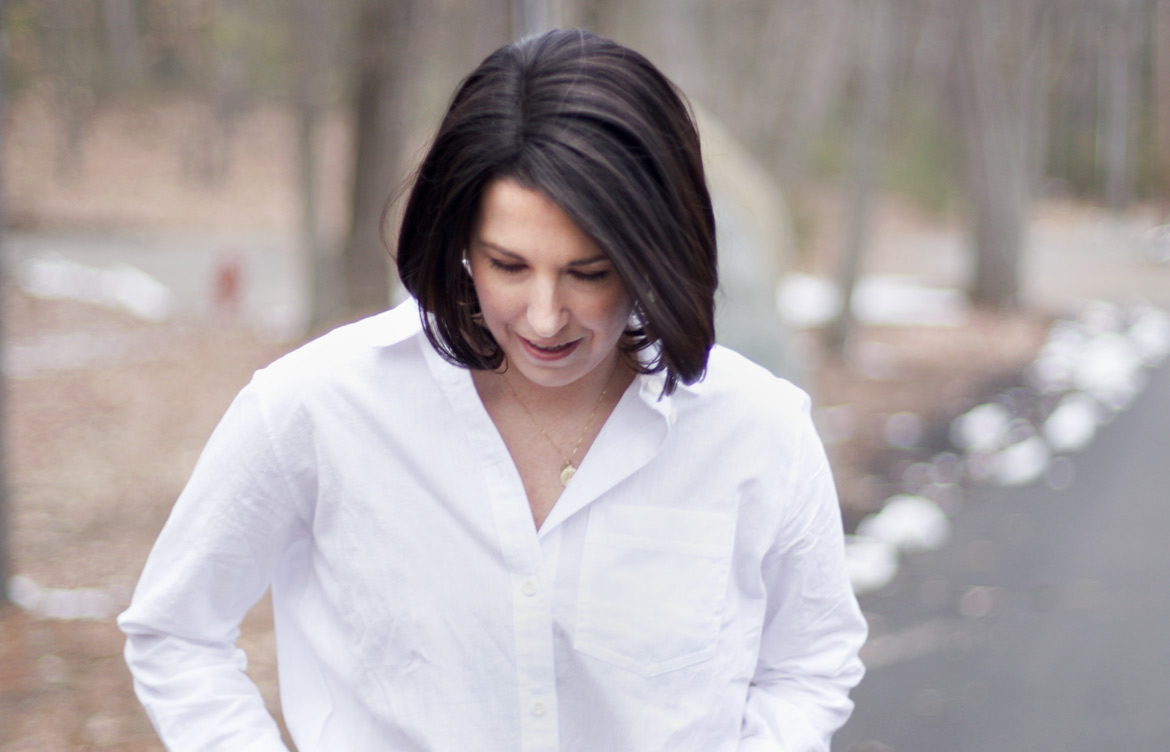 Losing your hair can be a devastating experience that leaves many people feeling self-conscious and embarrassed. If you're avoiding social situations, hiding your hair loss under hats and scarves, or feeling like you're losing confidence, you may have begun to explore wigs and toppers. But it can be equally difficult and confusing to navigate the many hair replacement options on the market. How do you know which one is right for you?
Fortunately, we have two decades of experience in helping people like you find the perfect hairpiece. Here at Daniel Alain, we are committed to helping our customers by assessing their hair loss, taking measurements, making recommendations, and providing tips for wearing and caring for their purchases. Our human hair wigs and toppers are considered to be the best in the world, and we've seen firsthand how finding the perfect fit and most natural look helps restore confidence and makes our customers feel beautiful again.
Women's hair loss is not widely discussed, but learning from other people's experiences can make you feel less alone. It can also help you make informed decisions and feel more confident about the choices you make. We have asked one of our real-life customers, Marlo, to discuss wigs and toppers, which option was right for her, and why. We are grateful for women like Marlo who are open about their hair loss and willing to share their experiences to help others. We hope that reading about her journey will help you decide if a wig or a topper is the right fit for your unique situation.
---
---
Real Daniel Alain customer experience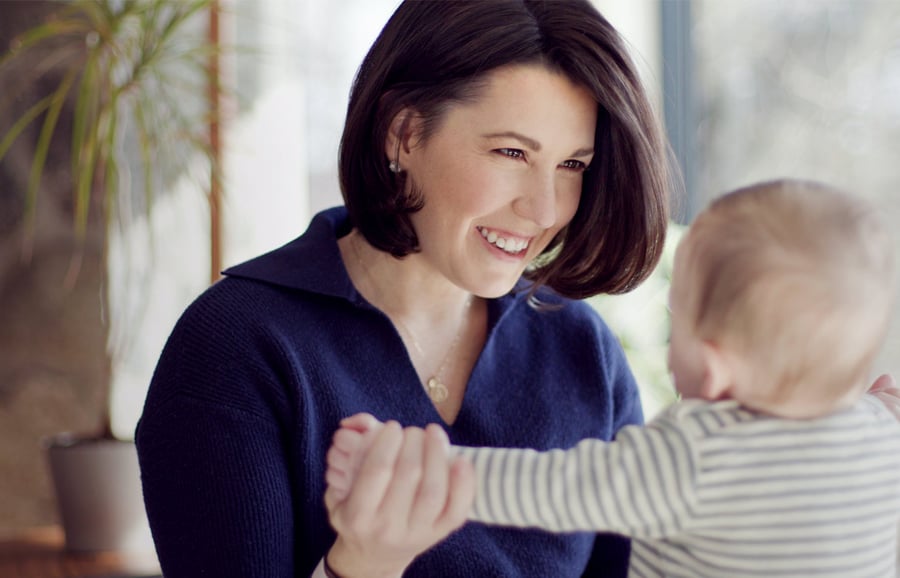 Marlo has been wearing one of our Follea human hair toppers for three years, after suffering from hair loss caused by a serious bout of COVID and hormonal fluctuations after pregnancy. As a busy professional and mother to an adorable baby boy, Marlo tried many treatments to regrow her hair, but no shampoo, serum, head massager, or vitamin supplement could help. Feeling vulnerable and sad about her hair loss, she sought the benefits of wearing hair.
"Hair loss was a crippling experience. When I began losing my hair in 2020, it was very discouraging. Finding the right hairpiece was tied into my confidence and self-esteem," explains Marlo.
Finding the perfect topper has restored Marlo's self-confidence and has been an effective, non-invasive way of providing the volume she had lost.
"I've regained my sense of self as a woman. I feel feminine again. I no longer feel ashamed, ragged, or run down."
---
---
Hi Marlo, Can you share what your hair loss looks like?
"Of course. When I first started experiencing hair loss, I noticed I was losing hair from around my face and from my crown. Then, I started noticing my part was widening and I could see more and more of my scalp. As it progressed, it felt like I was losing volume throughout my head."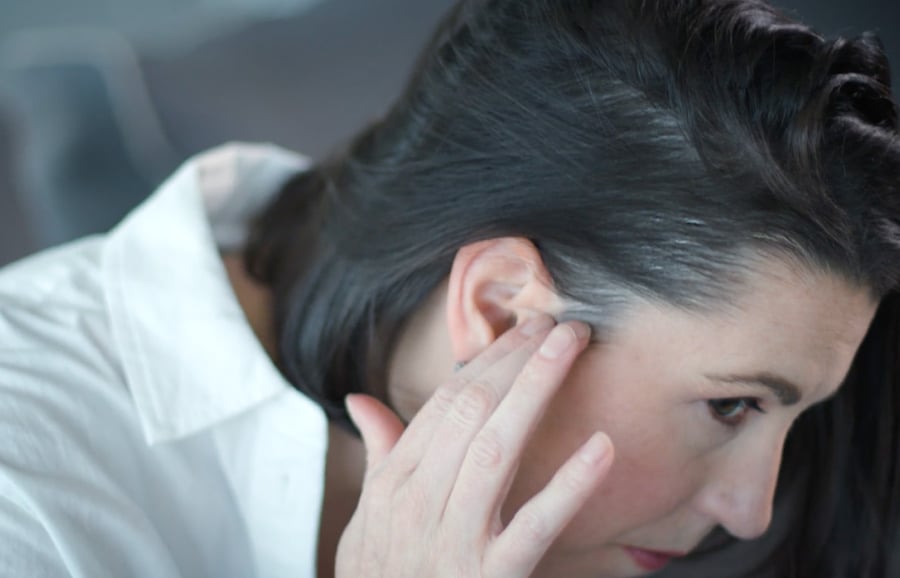 How did this hair loss experience make you feel?
"Losing my hair was overwhelming. I had suffered through a bad case of COVID and hormonal swings after sadly losing a pregnancy. I, fortunately, became pregnant again and gave birth to my baby boy, but when he was three months old, I started shedding all over again. I lost more hair at an alarming rate. My hair was coming out in tennis ball-sized chunks. During that time I felt very vulnerable. My whole body had changed and I'd had a huge shift in identity in becoming a new mom. Having hair loss on top of everything else was pretty challenging. I felt so discouraged."
Was deciding to explore wearing a wig or topper an easy decision for you?
"It was. I grew up in a large family, surrounded by empowered, successful, brilliant women who were experiencing hair loss and wearing wigs. Wearing a wig was normal to me and I always thought wigs were cool growing up. It wasn't a difficult decision to make, but even as an adult, I didn't know toppers existed. I always thought it was a wig or nothing."
You ended up with a topper. Did you ever consider a wig?
"Although I wasn't aware of toppers, I certainly didn't feel like my hair loss was bad enough to require a wig. I was in limbo. I felt like I could cover up my hair loss for a long time by pinning my hair up or pulling it back, in a certain way. But eventually that no longer worked. I knew I didn't need a full wig so it was a delight to learn that there was an in-between option with the topper. Luckily my family was able to share great advice about buying a human hair topper, and I felt confident I'd found the right piece for me. It's nice to have this alternative that's not the full commitment of a wig but is still a great solution that I can use."
Can you describe how the topper adds volume to your existing hair?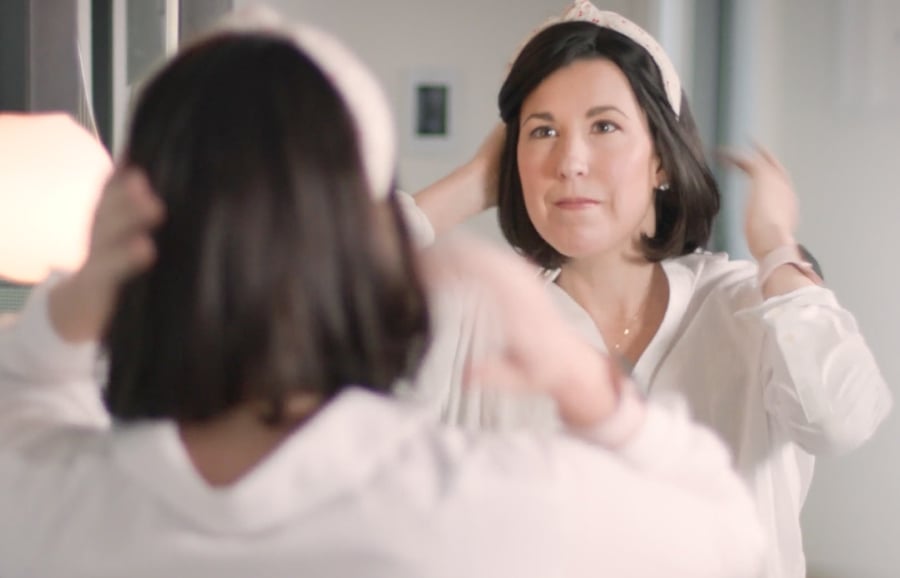 "For me, the topper is most impactful in the front around my face, where I have so much shedding and loss. I found that being able to pull what little hair I do have in the front, forward, I'm able to blend it with the topper. It gives me the most natural-looking solution I was searching for.
I'm also a new mom and often look a little disheveled! The topper does a great job at covering my existing hair if I haven't had time to brush or style it. And when my hair looks particularly flat or dull in the back, the topper also covers that beautifully. A hair topper is so easy to style, and it makes me feel like I have a pristine, put-together look with very little effort."
What would you say to someone who was considering a topper but was nervous about taking the plunge?
"All I can say is that through my experience, I spent so much time just hoping that my hair would grow back, and it never did. Learning to accept that nothing was helping, helped me explore other options I hadn't initially considered. A hair topper is completely non-invasive and it doesn't hurt my hair. Knowing they were an option helped me come to terms with some of the nervousness or apprehension I was feeling, and eliminated some of the stigmas surrounding wearing hair. It's only a difficult decision to make if you allow it to be.
I know a topper isn't right for everyone, but if you do have some existing hair around your front hairline, a topper could be a really great option for you. I recommend finding a great wig or topper salon, or even booking a consultation and buying a hair topper online."
Can you expand on the stigmas around wearing hair?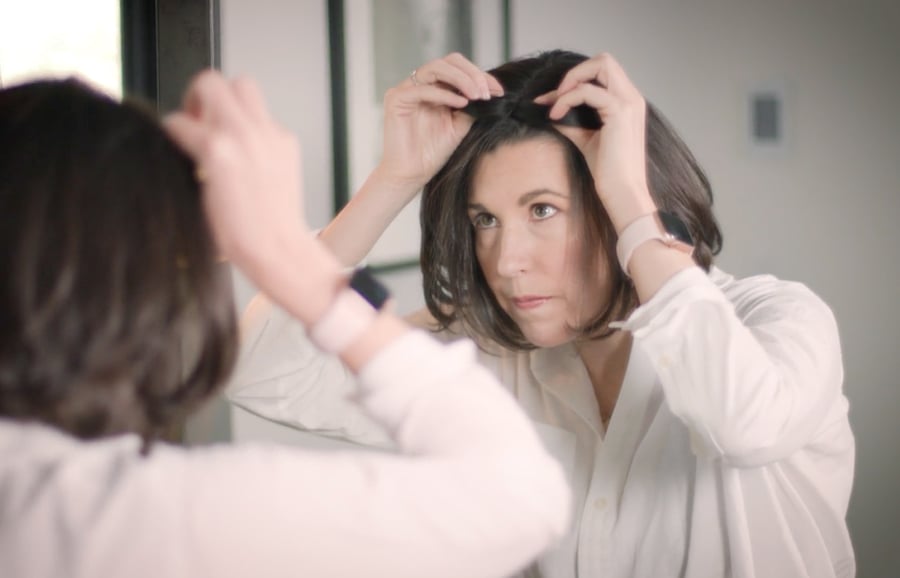 "Yes. I was wearing hair extensions before I got married in 2018. They were long, luxurious, and beautiful human hair extensions, but they did tremendous damage to my scalp and hair. They were painful and hard to maintain. But I feel it's pretty interesting that there aren't any stigmas surrounding wearing hair extensions like there are myths about wearing wigs or hairpieces. I would like people to know that toppers are no different - they're just set on your head in a different way! Coming to terms with that made me feel more confident about pursuing a topper as an option."
Thanks for sharing Marlo! One last question - how has wearing a topper impacted you?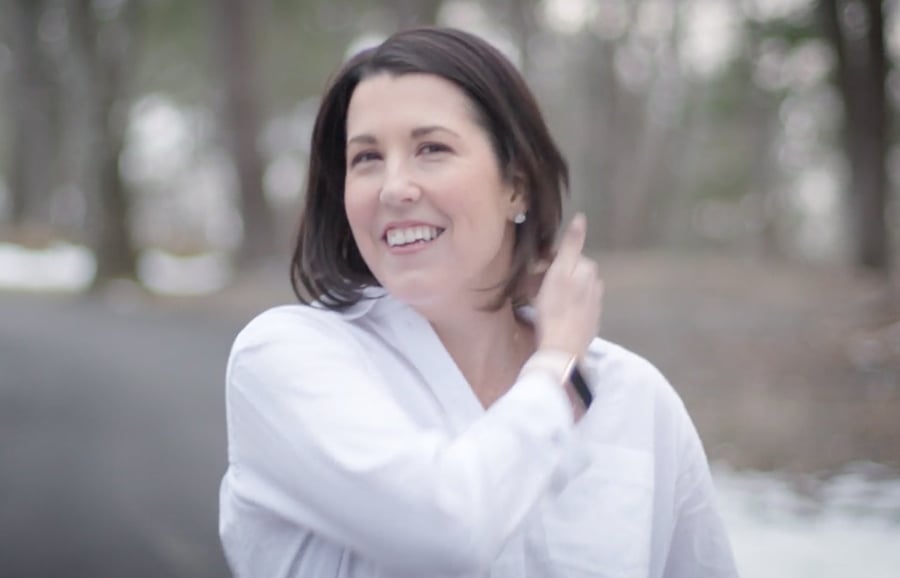 "Before I had my topper, I felt ashamed and unfeminine. I thought I looked unhealthy which was incredibly frustrating since I make such bold efforts to stay healthy in body and mind. My topper helped me feel more like myself again. Finding a solution that helped bring back some of the confidence I had lost, felt amazing."
---
Is a human hair topper right for me?
If you're struggling with hair loss, you know how challenging it can be to find a solution that works for you. From thinning hair to bald patches, hair loss can take its toll. If you're considering options to help you look and feel your best, you may be wondering if a wig or a topper is the right choice for you. These solutions can be a game-changer for those experiencing hair loss, but knowing which is a better fit for you and your hair loss situation can be difficult.
Now you have had an insight into Marlo's experience, you may be feeling more certain about which one is the right fit for you. Maybe, like Marlo, you're curious about the Follea human hair toppers we make and sell at Daniel Alain, and you're wondering which one might be the best for you.
If you're unsure about whether a wig or a topper is the way forward, our consultants can help. Booking a free appointment for a private consultation will ensure you end up with the perfect piece. If you've been feeling alone in your hair loss journey, we can assure you that we're here to help guide you as you navigate this new adventure in wearing hair.