Which Hair Toppers Look the Most Natural?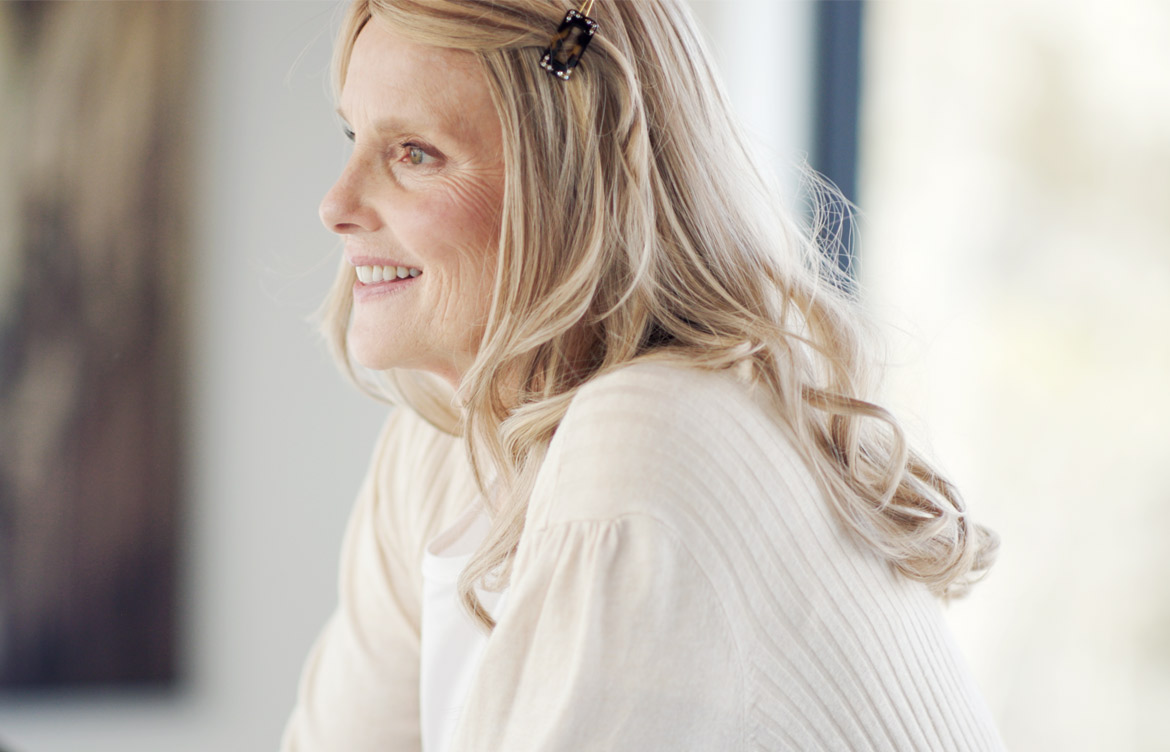 Do you struggle with hair loss and find that it affects your confidence and self-esteem? Perhaps you've considered wearing a hair topper, but you're hesitant because you're worried it won't look natural and will draw further attention to the fact you're losing your hair.
We understand the importance of achieving a natural look with whatever hair topper you choose to wear. Daniel Alain is the number one provider of human hair wigs and toppers, and our years of experience in the industry have given us with a wealth of knowledge about wearing hair. We have helped countless women find the perfect solution for their hair loss concerns and our team of experts is committed to providing you with personalized guidance and support to ensure that you find the perfect hair topper for your needs.
Our goal is to help you find the best hair topper that looks and feels so natural, nobody will know you're wearing one. We will share a real customer's experience wearing one of our pieces and provide expert advice on how to select the right one for your needs. We'll also address other common concerns people have about wearing a hair topper. By the end of this article, you will have a better understanding of what to look for in a hair topper and the confidence to make the right decision for you, wherever you end up purchasing from.
---
---
A hair topper for hair loss
Hair loss happens for a variety of reasons. If you're concerned about a widening part, thinning crown, loss of density, or bald spots, a topper might be a good option for you if you have hair at your front hairline, and strong enough existing hair to support the topper's clips. If you're not sure whether you're a good candidate for a hair topper, booking an appointment with an experienced consultant is the best way to get your questions answered.
After receiving radiation therapy for squamous cell carcinoma, Kelly W. was left with a bald patch on the top of her head. "My hair will never grow back in that spot," Kelly laments. "It's very difficult to lose your hair. I looked so different, and I didn't feel like myself. As a woman, I didn't feel like I could walk around with a bald spot on the top of my head."
During a short-lived experience wearing a synthetic wig she purchased on the advice of the medical experts at the hospital where she had had treatment, she longed for something more natural and comfortable. Kelly eventually discovered The Salon at 10 Newbury, one of the Daniel Alain retail locations, which sells premium-quality Follea human hair wigs and toppers. Kelly was ecstatic to learn about toppers and found that a topper was much more suited to her personal hair loss situation.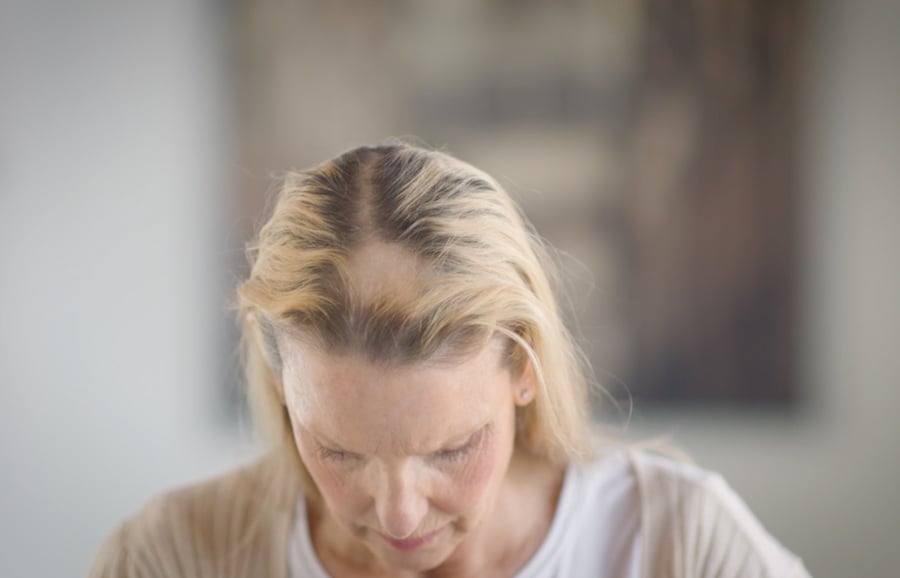 "I hadn't lost all of my hair," she explains. "I had a bald spot on the top of my head and a thin layer of hair around my front hairline. The topper was something that happened to be the perfect fit for me."
Finding the perfect hairpiece and knowing it looks natural gave Kelly an immediate confidence boost. "Nobody knows this is not my natural hair," she smiles.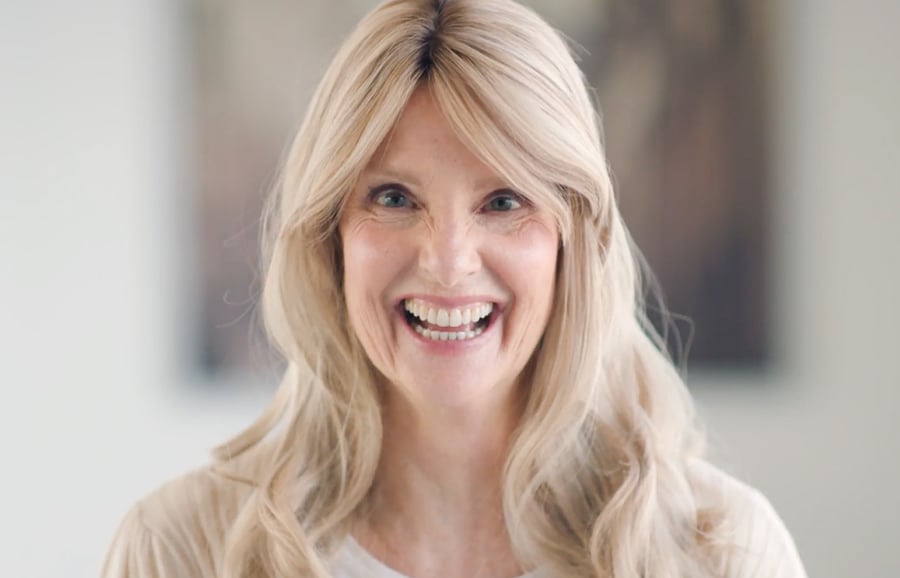 When it comes to choosing the right hair topper for you, you must have the highest expectations for a completely natural look. After all, a hair topper is an investment in your appearance and emotional well-being. Let's take a closer look at what features make the most natural-looking hair topper.
---
---
Features of the most natural hair toppers
A topper with premium hair quality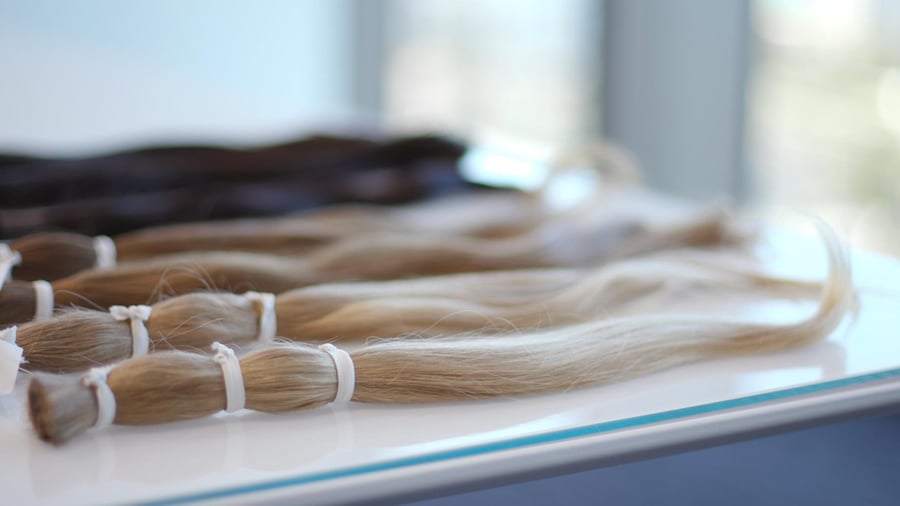 One of the most important features to consider when choosing a hair topper is the quality of the hair. If you're not already aware of the differences between synthetic and human hair toppers, synthetic hair, while much less expensive than human hair, typically has an unnatural appearance and movement. Human hair, on the other hand, looks and feels like your own hair, making it the best choice for achieving the most natural look.
"The hair quality of my Daniel Alain topper is incredible. It's so natural and moves so wonderfully," says Kelly. "It's just like my real hair, only better!"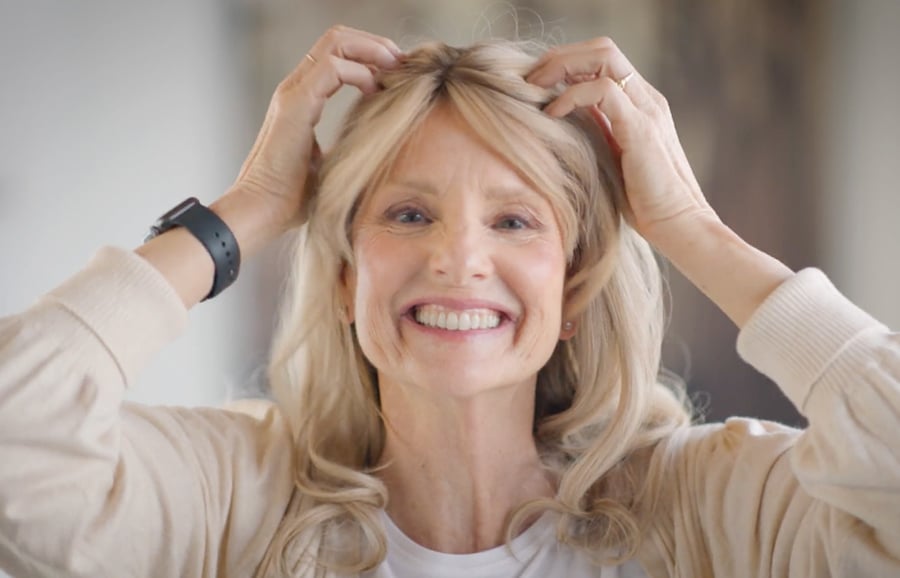 And when it comes to human hair, there are different types to consider. The most commonly used hair types are Chinese, Indian, and European hair. Indian and Chinese hair are less expensive than European hair because they're much more easily sourced. While these hair types have beautiful natural characteristics, they are often collected from hair brushes or salon floors, resulting in a mixture of hair type and quality.
European hair is much scarcer and far more difficult to source. It is considered the highest quality hair because of its sleek, smooth texture and because it is collected in ponytail form with the cuticles intact. This method of collection ensures that every strand of hair lays in the same direction, reducing tangling, and giving a completely natural movement to the resulting human hair wig or topper.
The alternative hair industry is a vast and largely unregulated market, allowing companies to make claims about the quality of the hair they use, with no requirement for them to back up these claims. It's crucial to do your research and find out what real people are saying about a company's product. Reading reviews, checking out social media posts, and listening to other people's experiences of washing and wearing a hair topper over a prolonged period are excellent ways to gauge the quality of the hair used to make a topper.
A topper with a natural-looking scalp
The base of a human hair topper is made with either a lace top or a silk top. Here at Daniel Alain, our Petite Topper and Trend Topper Collections feature a lace top. Lace tops are usually the most lightweight and comfortable option but they don't give the appearance of a natural scalp. This means that when you part the hair on your topper, you will see the lace material upon close inspection.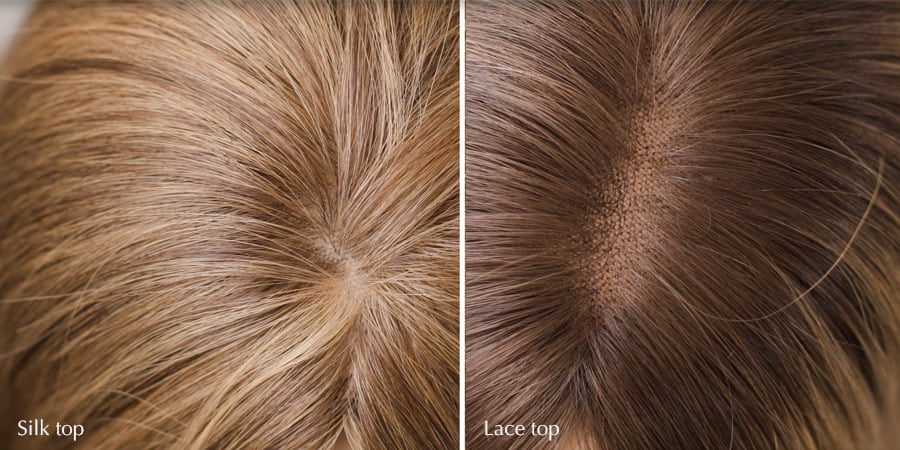 Silk tops have a completely realistic scalp appearance. Kelly's Style Topper from Follea by Daniel Alain has a silk top and she loves the natural look it produces. "The part looks like your scalp," she says with amazement. "You would never know it's not my skin." It's important to note that silk tops are less breathable than lace tops, which can make them feel heavier and warmer to wear.
The choice between a lace top and silk top topper will depend on your individual preferences. Some people prefer the lightweight, breathable nature of a lace top, while others prefer the natural appearance of a silk top hair topper. If you have questions about which is the best option for you, you can book an appointment for a consultation with an experienced consultant who can advise you.
A topper that can be customized
Finding the right hair topper is just the beginning of the journey to achieving the most natural look. To truly blend in with your existing hair, you might need to have your topper cut and colored. Your hair has its own unique characteristics, and being able to color or cut your topper to match will give you the flexibility and confidence to know it blends seamlessly. A high-quality human hair topper can be colored and styled just like natural hair.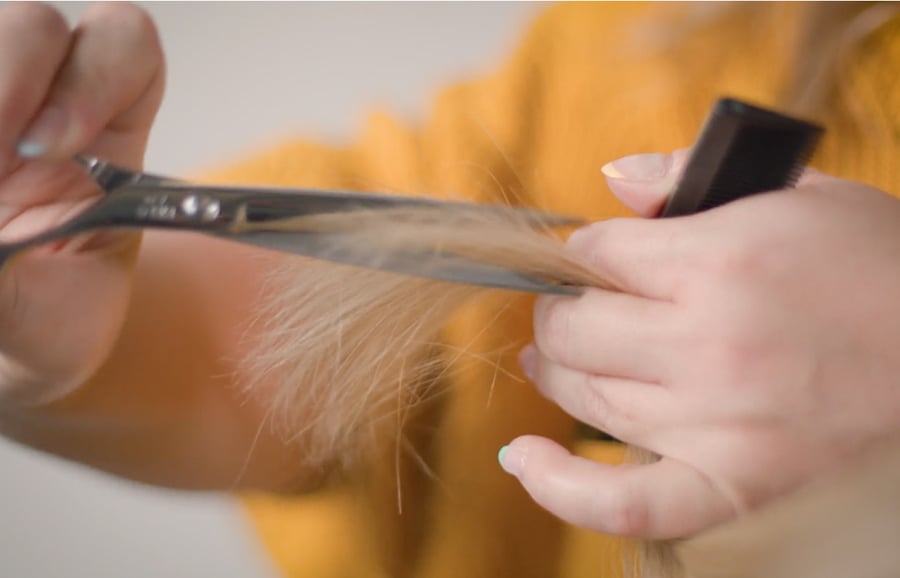 At Daniel Alain, we recommend finding a stylist who has experience working with human hair wigs and toppers. A skilled stylist will be able to cut and shape your topper to blend seamlessly with your existing hair and help you achieve the most natural look.
In addition to cutting and styling, being able to color the human hair topper to match your exact shade is essential to creating a natural and seamless look. Not all toppers are created equal when it comes to coloring. Some low-quality toppers may not take color very well or may become damaged in the process. If you need advice on coloring your Follea human hair topper by Daniel Alain, you can reach out to your consultant.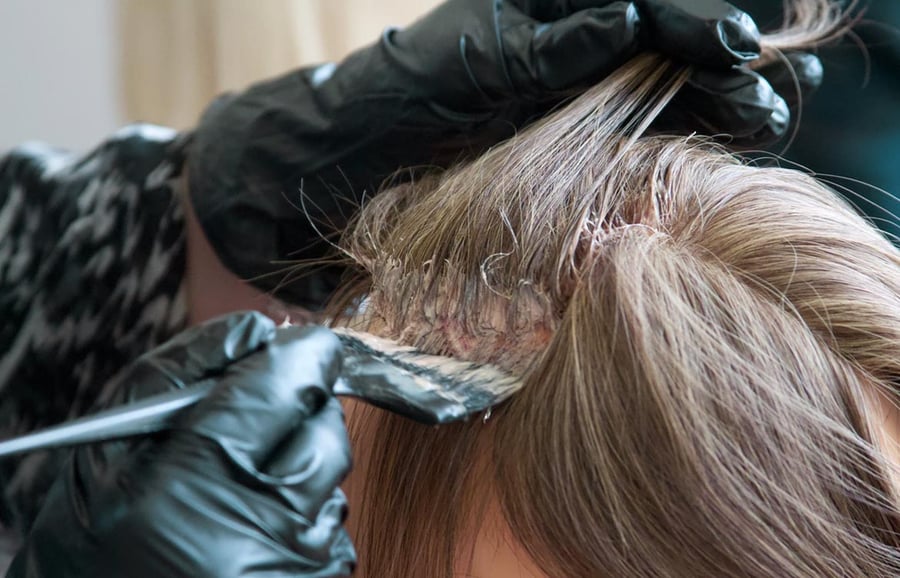 "I have had my Follea topper colored to match my existing hair," says Kelly. "That's a huge benefit. The color is impeccable."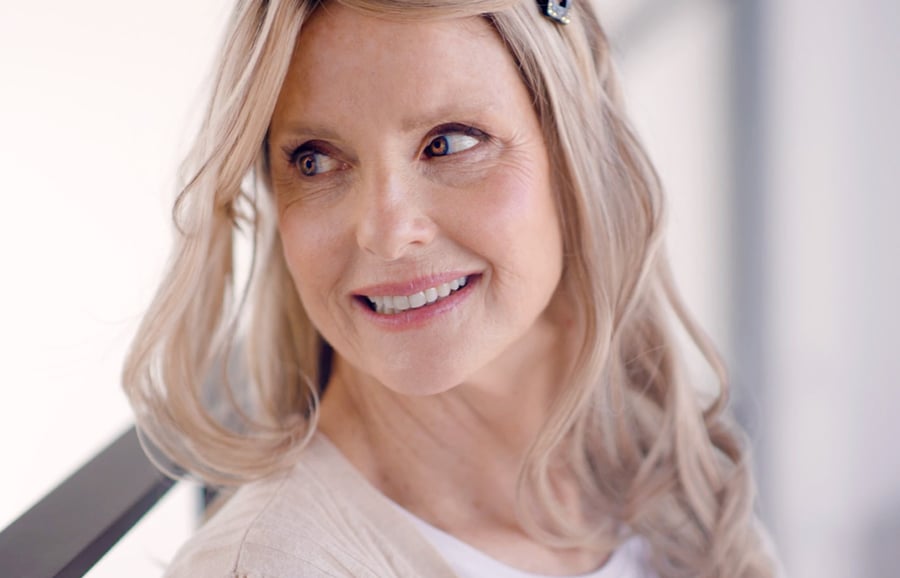 A topper that fits well
Rather than choosing and buying a hair topper online without consulting an expert, we recommend having a consultation with a professional who will help you take measurements and determine which base size is best for you. This will ensure you're covering the areas of concern and providing volume in the area you need it.
A hair topper should be snug enough to stay securely in place, but not so tight that it causes discomfort or tension. A topper that is too big can also cause problems, as it may not lay flat against your head and can create an unnatural bulge.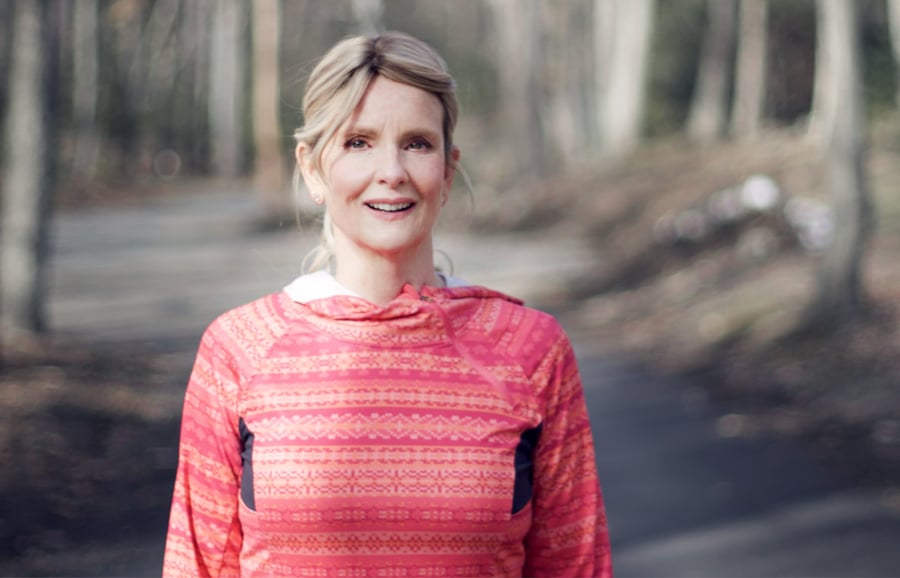 The best toppers are well-fitting, comfortable to wear, and easy to style. Whether you're working out at the gym in your hair topper or rushing to your car on a windy day, it should stay in place throughout the day, no matter what. Taking the time to ensure an accurate fit will help you feel confident that it's secure on your head and has the most natural appearance.
---
Is a human hair topper right for me?
Suffering from hair loss and struggling to find the right solution for you can feel overwhelming. If you've been researching your options you might even be feeling overwhelmed by your choices. Human hair toppers can be a great solution for the right person, but they can sometimes look unnatural and fake, and draw further attention to your head. We understand if this causes you to hesitate.
Now you know the key features of the most natural-looking hairpieces, you will be able to avoid the most common mistakes people make when choosing a topper. Paying attention to hair quality, a natural scalp appearance, and achieving an accurate fit will set you on the right path toward finding the hair of your dreams. Being able to customize your topper will also help it blend perfectly with your existing hair.
If you feel ready, we recommend scheduling a consultation with an expert to determine the best fit for you. At Daniel Alain, we offer a range of human hair toppers that provide the most natural look and comfortable fit. We would be honored to guide you through the process of selecting the right piece for you.