My Wig Buying Journey - 3 Tips That Guided Me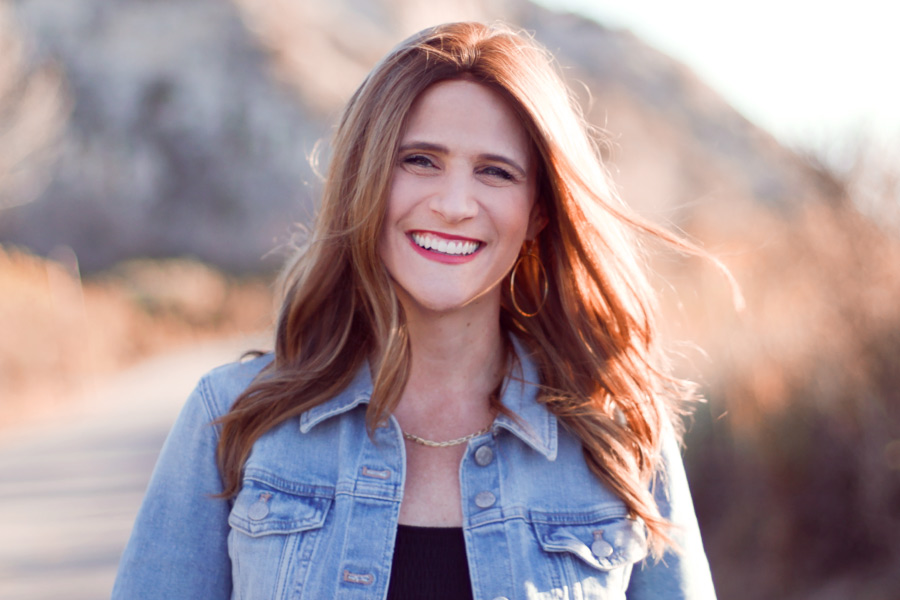 Are you fed up with putting time and effort into concealing your hair loss with root powders?
Are you exhausted from styling your hair in different ways to maximize volume or switching your part to hide a visible scalp?
Perhaps you're tired of wearing caps and hats at every opportunity?
Maybe you've been considering wearing a human hair wig or topper and are wondering how to take the first steps toward finding your dream hair, where to turn, and what you need to do to get started.
Expending energy into concealing hair loss is exhausting. But when what you've been doing isn't cutting it anymore, and your hair loss appears to be winning the battle, taking control by alternative means can be scary.
At Daniel Alain, we've spent the last 20 years perfecting our craft and are passionate about offering our unique approach to finding the perfect wig or topper to women worldwide. We offer free, private consultations with stylists who have the time and experience to assess your individual needs and guide you through the process of buying a wig.
Whether you're new to wearing hair or have been wearing wigs for years, we think you'll find our take refreshingly honest and considerate. Our focus is on you as an individual.
We've asked one of our customers, Barb, to describe her wig-buying experience at Daniel Alain. By breaking down the steps, demystifying the process, and offering some of her own tips, we hope you feel prepared for what to expect from your own journey toward beautiful hair.
---
---
Accepting your hair loss
Before booking a Daniel Alain consultation, Barb had spent years dealing with her hair loss. She was aware she was losing hair as it was a battle she fought every day. But it wasn't until she attended her consultation that Barb had to face up to the extent of her thinning hair.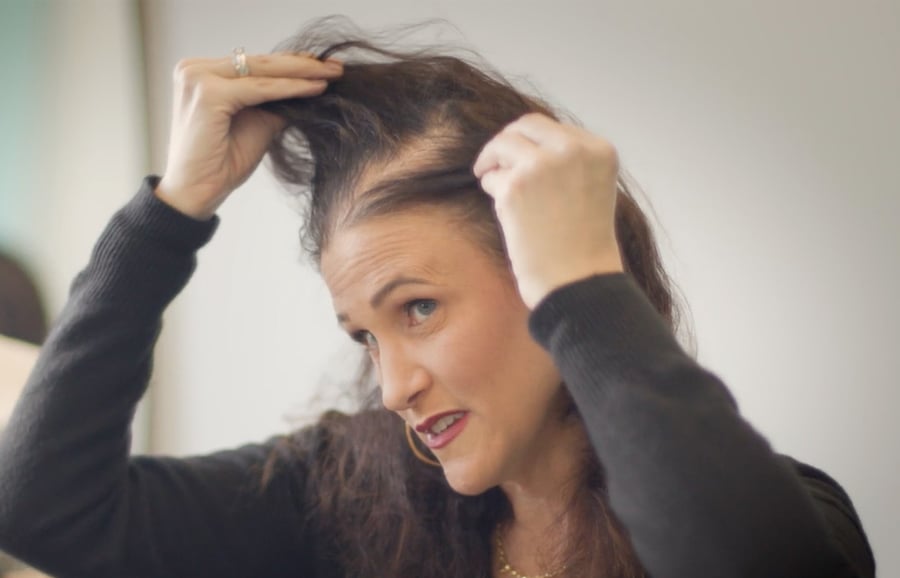 "Through my hair loss journey I tried all kinds of treatments. Nothing was working and I knew that it was time to try something new," Barb recalls.
Barb made the appointment for her consultation with the aim of acquiring a human hair topper. A wig wasn't something she had considered. During the consultation, Barb's consultant pointed out the reasons a topper wasn't right for her, and Barb was devastated that her hair loss was more advanced than she had realized.
"It's hard to admit that your hair loss is that bad and that you need to take this next step," concedes Barb.
Although it was an unpalatable truth to digest, accepting her hair loss allowed Barb to move forward with the best solution for her. She knew she had spent too long chasing hair loss solutions that weren't right for her, and it was time to deal with her hair loss once and for all.
---
Relying on others to support you through your hair loss
"My tip for going into a consultation for the first time, is don't do it alone. Bring somebody with you. Bring someone who's going to be honest with you, and will support and encourage you, at the same time," advises Barb.
At a Daniel Alain consultation, we encourage you to lean on your support team. Our consultations can take place at an in-person meeting in our showroom in Newport Beach, California, or via Zoom or FaceTime from the comfort of your own home.
Barb booked an in-person appointment with Ashley and brought her daughter along for the ride. Having a supportive presence to offer her opinions honestly and kindly, hand-holds when necessary, and cheers the wins helped Barb relax and lean into the process.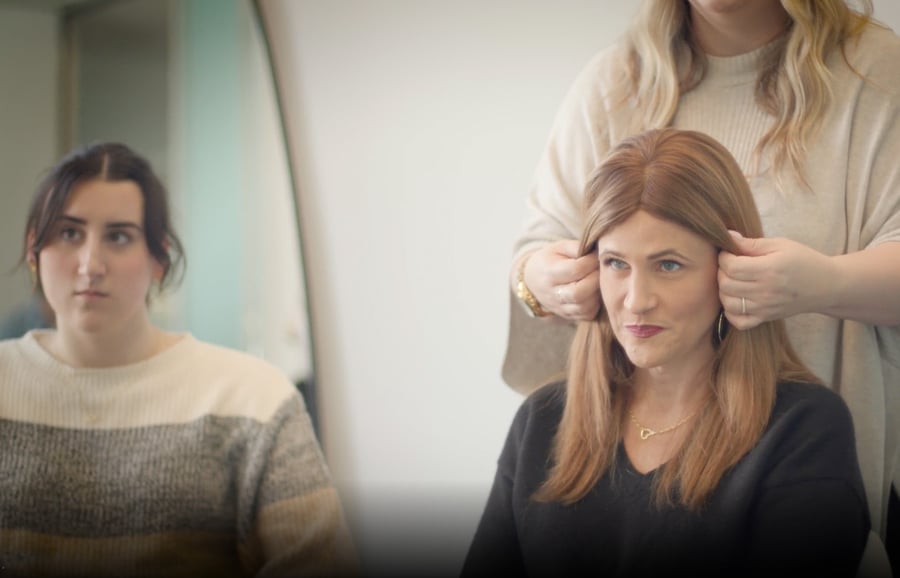 "It was really important to have the support of my family. I brought my daughter with me. I knew having her there would help me make the best decisions," says Barb.
---
Being vulnerable about your hair loss
Getting out of her comfort zone, relinquishing a moment of control, and surrendering to the idea of wearing the very best human hair wig was Barb's defining moment in her wig buying journey.
"You have to be willing to be vulnerable, willing to be scared, and willing to see how you might feel when you come out the other side," admits Barb.
With gentle persuasion from her consultant and support from her daughter, Barb was able to open herself up to the idea of trying on a wig. Though she had invested her hopes into a topper and was sensitive to the myths surrounding wearing wigs, freeing herself from her own expectations allowed Barb to try something new.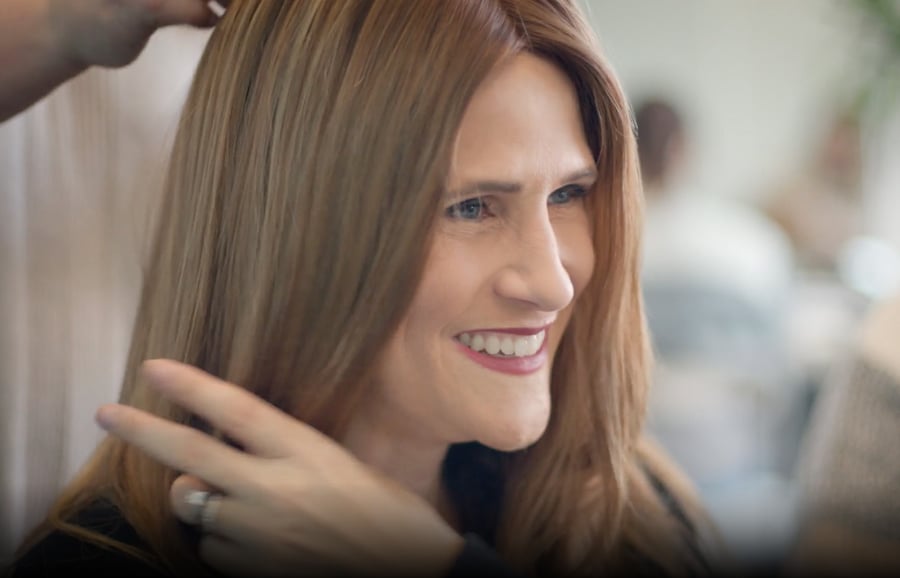 One final tip from Barb?
"Be prepared to be uncomfortable. And then, most importantly, be prepared to feel amazing when you find the piece that's perfect for you."
---
Are you ready for your own human hair wig?
Hair loss can cause shame and embarrassment but the wig-buying journey doesn't have to! Relying on the support of others, accepting your hair loss, and being vulnerable throughout the process are easier said than done. But enjoying the process and finding your own way through the journey will reap the rewards.
At Daniel Alain, our consultants are with you every step of the way no matter the stage of your journey. We're here to offer continued support through the ups and downs.
If you decide to book a consultation with us at Daniel Alain, we want to make sure you know what to expect from your consultation. We're passionate about helping you find your dream hair and we're ready to guide you on your journey.
---