When Is The Right Time to Buy a Wig?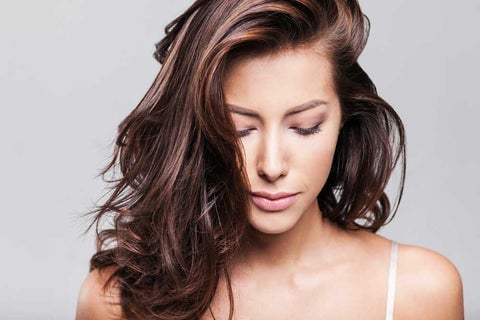 There is no right way to experience hair loss. Hair loss can be caused by an array of factors, making each person's experience with hair loss unique. If you've just started to lose your hair, you may feel as if you don't know where to begin or what to do. Even if you've been dealing with hair loss for a while, you may feel like you've tried everything and aren't sure where to go next. Maybe you've tried regrowing your hair with Minoxidil. You may have even resorted to trying hair growth myths such as brushing your hair 100 times a day. But if you're on this page, you may be wondering: when is the right time to buy a wig?
At Daniel Alain, we work with people from all walks of life, in all different stages of hair loss. We strive to provide high-quality solutions to hair loss. No two individuals experience hair loss in the same way. After talking to customers, we have some suggestions for when could be the best time for you to buy a wig. By the end of this article, you'll have a better idea of whether you're ready to buy a wig.
You May Consider Buying a Wig When…
Below we've outlined some common situations that have led customers to buy a wig.
You've been diagnosed with androgenetic alopecia.
Androgenetic alopecia, or female or male pattern baldness, is a genetic hair loss condition that is identified by a specific pattern of hair loss. This type of hair loss can be treated with Minoxidil. However, Minoxidil doesn't work for everyone who has androgenetic alopecia. Other than Finasteride, no other drug is FDA-approved to treat androgenetic alopecia. This type of hair loss is progressive. A wig may give you your confidence back if you're experiencing hair loss from this type of alopecia. If you had thinner hair before, a wig can give you the hair of your dreams.
You're undergoing chemotherapy or treatment that is causing hair loss
Our bodies sometimes react to stressful situations by shedding hair. Chemotherapy, along with some other medical treatments can trigger hair loss. Most individuals' hair does grow back after treatments are completed. However, if you'll be undergoing chemotherapy and would like to maintain consistency in your appearance, a wig is an excellent way to do this.
You're tired of jumping through hoops to hide your hair loss
Hiding hair loss is exhausting. Changing hairstyles to cover any problem spots and making sure that your hair is always in place every day may get tiring after a while. Even if you get your hair right, you may be afraid that if the wind comes up or you move your head the wrong way, your hairstyle will move and reveal what you're trying to hide. A wig is an elegant solution that provides full coverage. If you opt for a high-quality human hair wig, people will not be able to tell you're wearing a wig.
Even if you're experiencing one of the common reasons people opt for a wig, you still may not be ready to buy a wig. Why?
Acceptance is Key When Buying a Wig
If you have not come to terms with your hair loss, you may have a more difficult time wearing a wig, even if you buy one. We've heard stories from customers who bought a wig but rarely if ever, wore it. It wasn't because they disliked the wig. They had not made peace with their hair loss. While wearing a wig is an excellent solution, it will only be a worthwhile solution if you are emotionally ready to wear hair.
Acceptance does not mean that you are necessarily okay with or happy about your hair loss. Rather, it simply means that you understand and acknowledge the reality of the situation. Hair loss can make you feel as if you've lost control over a part of yourself or even your life. Soon, it can feel like your hair loss is controlling your life. You may avoid going places or seeing friends because of your hair loss.
Accepting your hair loss takes control away from it. Before accepting your hair loss, a wig may feel like the only option. Accepting hair loss makes wearing a wig YOUR choice rather than something you were forced into. Acceptance allows you to deal with the reality of the situation and take concrete steps toward a solution. It allows you to make your decisions rather than feeling like something else is dictating your choices.
So When Is the Right Time to Buy a Wig?
You should buy a wig if you…
Want to regain your confidence and feel like your best self
Are tired of working so hard to hide your hair loss
Feel like you have accepted the reality of your hair loss and feel a wig will empower you to be yourself, unapologetically
Buying a Wig Requires Support
After reading this article, you may feel more ready to invest in a wig. But where do you start? Buying a wig can be hard. We're here to help.
It's important to educate yourself and read about what your options are. Just as everyone's hair loss is different, so are people's preferences for what type of wig they would like. If you're unsure what your options are, we offer a guide to choosing the best wig for your needs.
If you think you'd like to invest in a high-quality human hair wig, we offer one-on-one consultations with our wig experts. Once you connect with a consultant, she will be an empathetic guide to help you on your wig buying journey. Book a consultation today and take one step closer to your dream hair and your best self.