What are the Best Wigs for Beginners?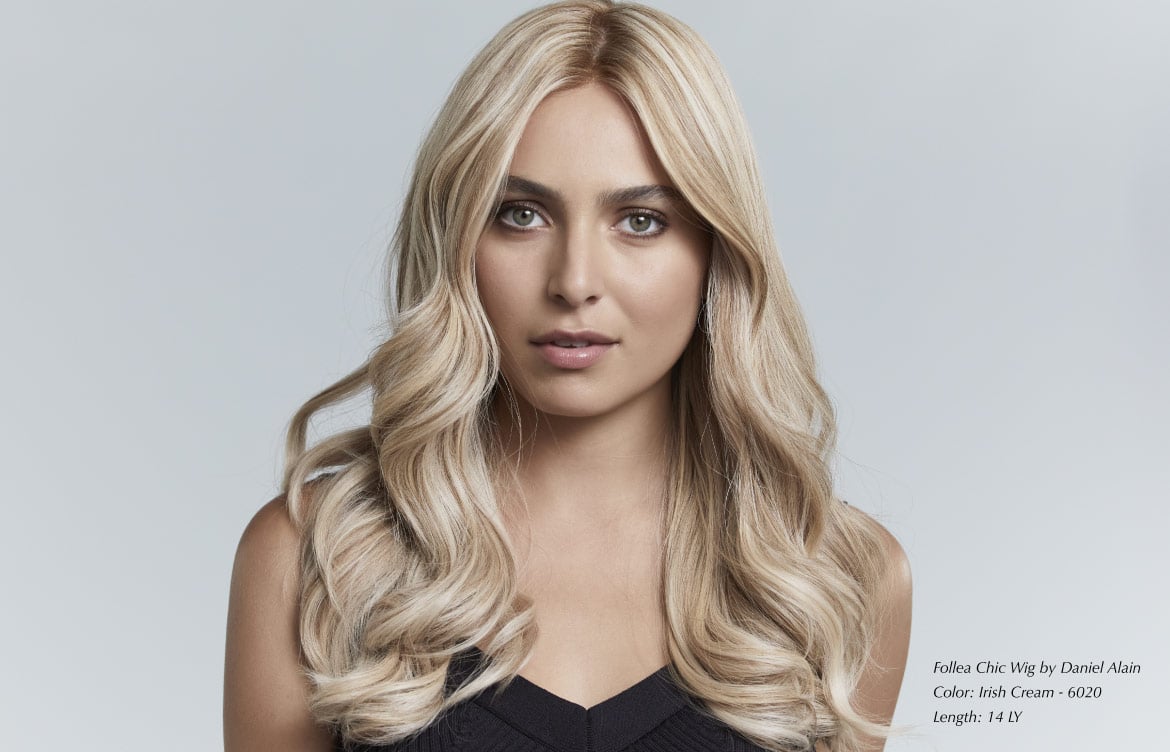 What are the best wigs for beginners?
You don't have to justify why you want to wear a wig—whether it's for fun, fashion, or health reasons, a high quality human hair wig can make you feel like a whole new woman.
But those shopping for beginner wigs risk getting duped by low-quality artificial hair that looks like plastic or wigs that require too much styling and maintenance for a first-timer to handle. Still, many people go the synthetic route for their first step into the world of beginner-friendly wigs.
Yes, synthetic wigs are cheaper. But when it comes to artificial hair, you get what you pay for. Synthetic wigs often come with a host of problems like poor fit, itchy construction, and an overall unnatural appearance.
Not to mention, wigs made from artificial fibers can be high-maintenance. Most require special care, like avoiding heat styling and only using products made specifically for synthetic hair. All of this can make beginner wigs a bigger hassle than they're worth.
While synthetic wigs are a great choice if you want to switch up your look daily, if you're looking for a wig to wear every day, human hair reigns supreme in terms of both quality and options.
Human hair wigs for beginners are a great alternative as they're easy to style and maintain. Made out of real human hair, they offer a level of naturalism that's virtually unrivaled—especially when they're handcrafted from the world's finest 100% European human hair like the best beginners wigs offered at Daniel Alain.
To save you the headache (and heartache) of buying your first wig, we've put together a list of the best wigs for beginners so you can find your perfect fit with ease.
---
Daniel Alain 100% European Human Hair wigs are perfect for beginners
Just because you're on the hunt for easy wigs for beginners doesn't mean you have to sacrifice quality or style.
Daniel Alain is the ultimate destination for beginner wigs thanks to our 100% European human hair that's sourced from the world's only (and largest) private reserve. So when you wear a wig from Daniel Alain, you'll be twirling some of the softest, lustrous, and natural-looking strands known to man.
What sets our beginner-friendly wigs apart even further is our meticulous attention to detail. Each wig is handcrafted by expert artisans who hand-tie every individual strand to create wigs that are virtually indistinguishable from your real hair.
The result? The most beautiful wigs for beginners you've ever laid eyes on—wigs that are sure to turn heads and make you feel like a million bucks.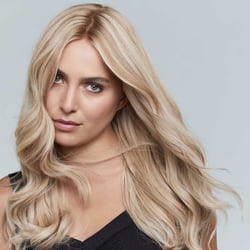 CHIC WIG
Getting used to wearing a wig can be a bit of a challenge, which is what makes our lightweight and effortlessly cool Chic wig so popular with beginners. With a cap that's designed for all-day comfort and premium European strands that fall just below the shoulders, Chic is ideal for those who just want to put on a wig and go. Plus, this piece features a lace-front construction for an invisible hairline that looks so natural, even you'll forget you're wearing a wig.
Stay effortlessly cool with Chic.

STYLE WIG
If you're looking for a long and luxurious beginner wig, Style is the one for you. One of our longest looks, this wig can give you up to 16 inches of gorgeous European hair that's sure to turn heads.
The moderate volume of Style is perfect for those who want a little extra fullness without going overboard, while the silky smooth texture is perfect for beginners as it's easy to personalize and maintain.
PIXIE WIG
Not all wigs for beginners have to be long and flowing to make a statement. If you're looking for a more understated mane, meet our short and sweet Pixie.
This edgy style features bouncy layers of short European strands that can be flipped out for a more playful look or pulled back sleek and straight for a more put-together feel. Pixie is perfect for those who want the convenience of a short wig without sacrificing style or quality.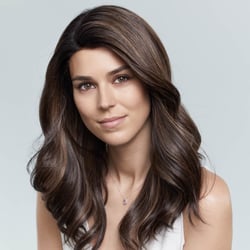 RENÉ WIG
Sometimes you want to make a scene. Stir the pot. Start some drama. That's where our René wig comes in.
Featuring the maximum volume that's only capable with our blend of World Select Hair, René will give you all the drama of a luxury wig without the huge price tag. So if you're looking for a big and bold style that's still beginner-friendly, this is the one for you.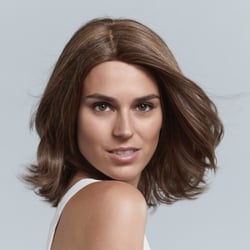 GRIPPER ACTIF WIG
Our Gripper Actif beginner wigs are perfect for those with an active lifestyle. Whether you're hitting the gym or going for a run, this wig will stay securely in place thanks to its silicone perimeter that grips your head without causing any discomfort. So if you want a wig for exercising that can keep up with you, look no further than Gripper Actif.
Get moving with Gripper Actif.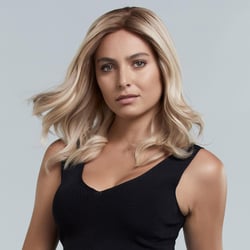 GRIPPER LITE WIG
Lightweight and comfortable, our Gripper Lite beginner-friendly wigs are perfect for those who want the security of a silicone grip without the extra weight.
This wig features a silicone perimeter that's designed to grip your head without weighing it down. So if you're new to the best beginners wigs and want something that's easy to wear—and easy on the head—Gripper Lite is the perfect pick.
Find your fit with Gripper Lite.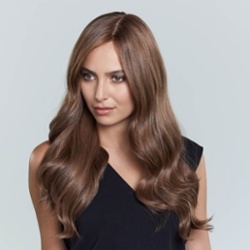 GRANDEUR WIG
Constructed with our private reserve European hair, this premium wig is designed for those who want the best of the best. From its top-of-the-line construction to its 16 inches of flowing locks, Grandeur is the epitome of luxury.
If you're looking for a show-stopping style that's sure to turn heads, Grandeur is your girl.
Step into luxury with Grandeur
---
experience the best beginner wigs at daniel Alain
This is just a taste of what's available at Daniel Alain. We offer a wide range of wigs for beginners in different colors, styles, and lengths so you're sure to find the perfect fit for your unique aesthetic. Every one is hand-tied for a natural look and feel and made with our 100% European human hair for the utmost in quality and style.
And because all of our beginner-friendly wigs are human hair wigs, they're easy to style and maintain so you can always look your best.
Browse our selection of beginner wigs today and find your perfect match.
And because we want you to love your wig as much as we do, we offer a free Fit Kit to let you try on a few of our styles in the comfort of your own home before making a purchase.
Our expert stylists are always on-hand to help you find the wig of your dreams. So don't hesitate to reach out and book a complimentary consultation if you have any questions.
---
Your dream Wig Awaits at Daniel Alain
Book a Free Consultation with One of Our Wig Stylists
---
Frequently Asked Questions
What Kind of Wig is Best for Beginners?
If you're looking for easy wigs for beginners, we recommend starting with a human hair wig. They're much easier to maintain and dress up or down depending on your mood or occasion.
Plus, human hair wigs for beginners (especially the 100% European human hair wigs we offer at Daniel Alain) will last longer and look more natural than synthetic wigs, making them a great investment for beginners.
What Type of Wig Looks Most Natural?
Again, we recommend human hair beginner-friendly wigs for the most natural look. Even the best synthetic wigs will still look unnatural compared to human hair.
Instead of getting an artificial wig that you'll need to replace every three months, invest in a hand-tied, lace front 100% human hair wig—they're the best beginners wigs on the market, and they'll last you years with proper care.
How Do Beginners Wear Wigs?
The great thing about lace front human hair beginner wigs is that they're easy to wear—no matter your level of experience. If you have hair, simply pull it back into a ponytail or bun and secure your wig over top.
If you're bald or have thinning hair, we recommend one of our gripper wigs (like Gripper Actif or Gripper Lite) as they're designed for women experiencing total hair loss.
How Does a Wig Stay on My Head?
The best wigs for beginners are lace front wigs designed to mimic your natural hairline. They're easy to put on and take off, and they stay securely in place thanks to the clips that attach to your existing hair to keep everything in place. Lace front wigs for beginners will also last years with proper care.
If you have very short hair or are bald, our Gripper collection uses a silicone perimeter to grip your scalp without causing any discomfort.
What is Better, Synthetic or Human Hair Wigs?
As we mentioned, human hair wigs are the best choice for beginners (and really, for anyone!) as they're more comfortable, last longer, and can be styled just like your natural hair.
Synthetic wigs might be a cheaper option up front, but they don't offer the same level of quality, comfort, or durability as human hair wigs—so they'll have to be replaced more frequently. Plus, even the best synthetic beginner-friendly wigs still look fake compared to human hair.
How Makes a Wig High Quality?
There are a couple of factors that make a wig high-quality. The first is the hair itself. Different strands have different textures and levels of durability, which is why the most premium 100% human hair wigs for women are constructed with hair sourced from Europe. European hair is rare, highly durable, and largely regarded as the finest hair in the world.
The second factor that determines a wig's quality is its construction. A well-made wig will have a hand-tied lace front, which gives the illusion of natural hair growth along with breathability for the wearer.
What Are the Different Types of Human Hair Wigs?
Human hair is the gold standard of wigs, but there are different types of hair used. Each type of hair has its own unique properties that make it better suited for certain styles or looks.
European Hair
The creme de la creme of human hair, European strands are strong, silky, and luxurious—exactly what you want in a wig. This type of hair is very manageable, easy to style and dye, and also incredibly rare to find.
That alone makes it some of the most expensive hair on the market. But it's worth it if you're looking for a high-quality wig that will last.
Indian Hair
Another popular type of human hair, Indian hair is also soft and silky but has a bit more body and texture than European hair. It's durable and makes for a great wig, especially considering it's a bit more affordable. However, it can be more difficult to style than European hair.
Asian Hair
The least expensive type of human hair, Asian strands are strong and durable but can be more difficult to style due to their coarse texture. If you're looking for a wig on a budget, Asian hair is a good option—just be aware that many Asian hair wigs for beginners are made with "waste hair."
This is hair that's been collected from floors, drains, and hairbrushes, which significantly lowers the quality and longevity of the wig.
Virgin Hair
The best type of human hair wig is virgin hair, which means it hasn't been processed or treated in any way. This kind of hair is the most expensive and the highest quality, but it's pretty much impossible to find today.
Most people have exposed their hair to some kind of chemical processing, so if you see a company selling virgin hair wigs, proceed with caution.
Remy Hair
Remy hair is top-of-the-line human hair that's been collected in a way that preserves the strands' natural direction. This gives the hair natural movement and bounce even after it's been sewn into a wig.
What is a Better, Lace Front or Full Lace Wigs?
Full lace beginner wigs are often considered the best wig for beginners because they cover your entire head and can be styled in any way, including up in a ponytail or bun. But they require a lot more know-how considering you need to use adhesive to attach the wig to your head.
Lace front wigs for beginners are a bit easier to work with as they only have lace in the front, making them more beginner-friendly. They're easy to put on and take off, and they offer a super-natural hairline (no wig glue required).
How do I Know What Size Wig to Buy?
To choose the best cap size for you, you first need to measure the size of your head. To do this, wrap a measuring tape around your head just above your ears and across your hairline. Once you have your measurement, consult the size chart of the wig you're considering to find the best fit.
Daniel Alain makes it nearly impossible to choose an ill-fitting wig by offering free Fit Kits that let you try on multiple sizes and styles without even having to leave your house.
How Much Do Human Hair Wigs Cost?
When it comes to wigs, you get what you pay for. Depending on the type of hair used, the construction, and the quality of the brand, beginner wigs can range anywhere from $2,000 to $11,000.
At Daniel Alain, our European human hair beginner-friendly wigs start at $2,391. But we offer monthly payment plans to make them more affordable.
What should I Look for When Buying a Wig?
Finding the best wig for beginners is no easy feat. During your search, there are a few things you should keep in mind:
The type of wig:

If you want a low-maintenance wig, look for human hair. Synthetic beginner wigs are easier to style but won't last as long. Human hair wigs can be more expensive, but they're worth it in the long run.
The construction: Full lace wigs offer the most natural look but require more know-how to style. Lace front wigs are a bit easier to work with and still offer a realistic hairline.
The type of hair: If you want a sleek and smooth look, European strands are your best bet. If you're looking for something with more body, go for Indian hair.
How Long Can You Keep a Human Hair Wig?
The lifetime of a human hair wig depends on both the quality of the hair—and the quality of the care. A well-made wig with high-quality hair can last years (some of our customers claim their Daniel Alain wigs have lasted an entire decade). But if you don't take care of it, it won't last nearly as long.
What Type of Wig is Easiest to Maintain?
Human hair wigs for beginners are by far the best because they're easy to style and maintain. Just like your own hair, they can be washed, cut, colored, and styled to suit your taste.
What Often Should I Wash My Wig?
Washing frequency depends on how often you wear it. Daily wig wearers should wash their hair pieces at least once a week, while those who only rock their beginner-friendly wigs on special occasions can get away with washing them once a month.
When you do wash your wig, be sure to use gentle, sulfate-free products specifically designed for wig care. This will help extend the life of your wig and keep it looking its best.
Can I Wear My Wig Everyday?
Absolutely—human hair beginner wigs are ideal for everyday use! Just be sure to take care of it properly by washing and conditioning it regularly.
Can You Sleep with a Wig on?
We don't recommend sleeping in your wig as it can cause tangles and matting. Plus, it's not great for your skin to sleep with a wig on all night long. Regularly removing your wig allows your scalp a chance to breathe and prevents your wig from becoming tangled.
While you're sleeping, be sure to store your wig on a wig stand or mannequin head to keep it from getting damaged or misshapen.
Can You Shower with a Wig on?
We don't recommend showering with your wig. While human hair wigs for beginners can get wet, the pressure and heat from the water can damage the fibers.
Instead, gently wash your wig in a bowl of lukewarm water once a week.
Is it Safe to Buy Wigs Online?
Absolutely! In fact, finding the best wig for beginners online is often the easiest way to get exactly what you want. You can take your time browsing through different styles and colors without feeling pressured to make a purchase. Just make sure to do your research and buy from a reputable source.
At Daniel Alain, we only use the highest quality European human hair to handcraft our easy wigs for beginners. And we offer free Fit Kits so you can try on multiple wigs in the comfort of your own home before making a purchase.
If you have any questions about our beginner wigs or the wig-buying process, feel free to schedule a free consultation.
How do You Shop for a Wig?
Virtual wig shopping is all about figuring out what's right for you. Between the color, cut and hair type, you have a lot of decisions to make. But don't worry, we're here to help!
Before you start shopping for wigs, take some time to consider things like your ideal color, your lifestyle, your budget, and how often you'll be wearing the wig. This will help you narrow down your options and find the best wig for beginners. If you need help finding the perfect cap size, length, and color of your wig, order our free Fit Kit.
Once you've got a good idea of what you're looking for, browse through our collection of easy wigs for beginners to find the perfect style for you.
If you need help or have any questions about the wig-buying process, feel free to schedule a free consultation. We'll be happy to help you find the perfect wig!
---
Download our wig buying guide