The Best Human Hair Wig Companies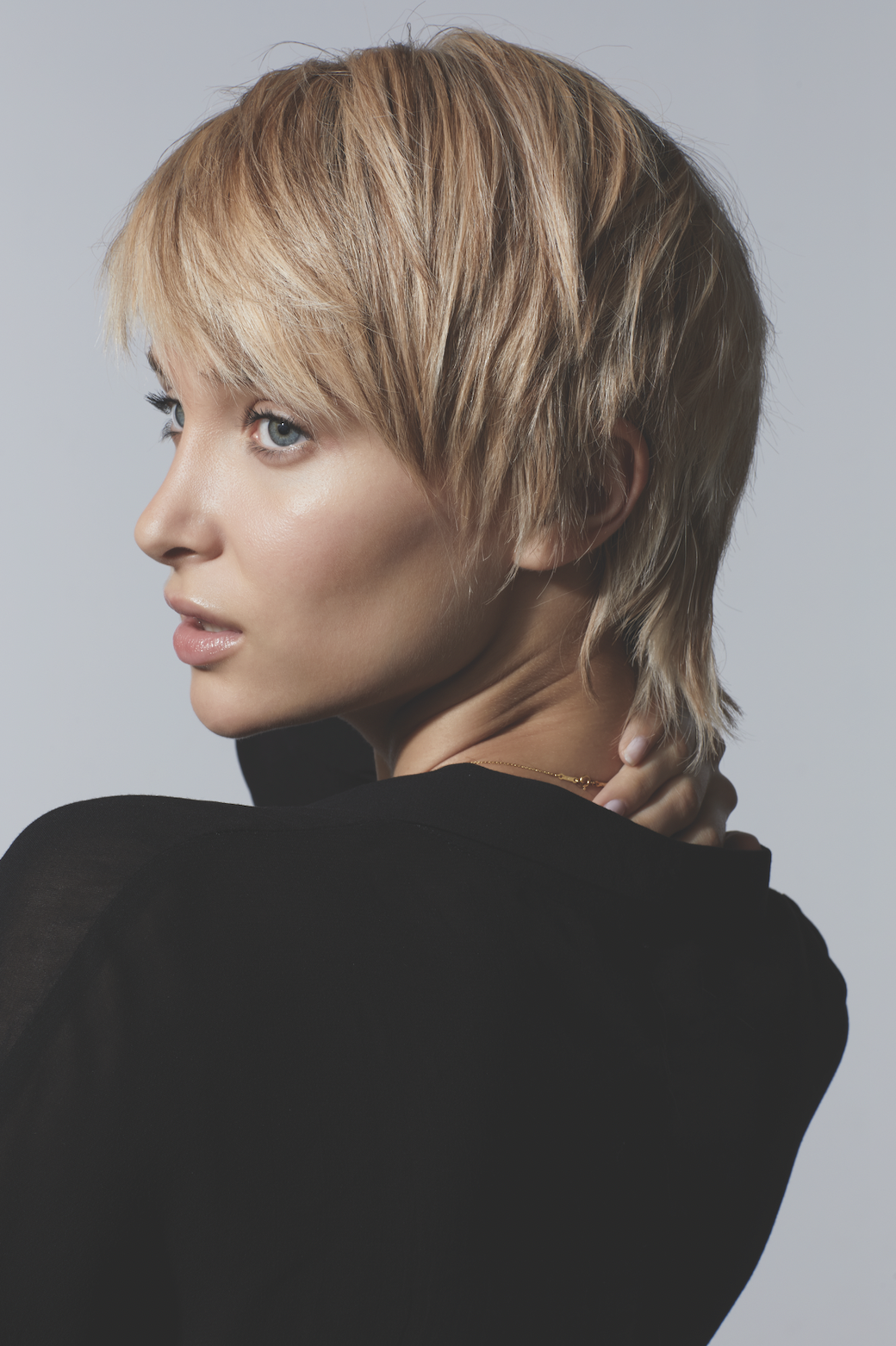 Finding the right human hair wig for you, especially if you're new to wig buying can be difficult. Not only is losing your hair an emotional journey, but wig companies will also take advantage of a customer's desire for a solution and sell them products that simply do not meet the mark. Some claim to sell human hair but sell a blend of synthetic and human hair or low-quality, acid-bathed hair. When you're losing your hair, you don't have time to invest money in a product that is not a genuine solution.
At Daniel Alain, we sell high-quality human hair wigs. While we firmly believe in our product, we understand that we're not for everybody. We often get asked what other companies could be a high-quality option for them. We believe in making sure you find the best wig for you, even if that means it's not from us.
To help you out, we've compiled a list of the top seven high-quality, human hair wig companies to provide you with more information and options to determine which wig is best for your needs and budget. By the end of this article, you'll have a better idea of who might have your dream wig. These companies are arranged from the highest Facebook review ratings to the lowest.
About: The owner and founder, Kendra, noticed her hair thinning over time. When she ordered a wig, she was disappointed by the poor quality and craftsmanship. As a mother of four and not wanting to spend more money on a potential disappointment, she was determined to make it work. After studying how to make a wig in order to fix the piece she had, she revitalized her wig and realized how much she loved it. Since Kendra is passionate about handcrafting wigs with love and care and offering them at an affordable price so anyone can have a beautiful wig.
Offers Custom Pieces: Yes
Uses European Hair: No, Brazilian
Return/Exchange Policy: Final sale on any custom orders. Other wigs are eligible for return within three days of receiving the wig along with a reason. Wigs must be in like-new condition to be eligible.
What We Love: Kendra is responsive and owns her entire wig-making process. The care and effort she puts into every piece, along with the high quality is evident in every piece she constructs.
Facebook Review (Out of Five): 5
About: Kimberly, the founder, had thinning hair. When she discovered toppers, her life changed. Now, she seeks to empower women by creating beautiful pieces of alternative hair while offering a wide array of educational content.
Offers Custom Pieces: Yes
Uses European Hair: No
Return/Exchange Policy: No returns on custom orders, price drops, or final sales. There is a 10% or $144 restocking fee, whichever is lower. Product must be unaltered. Contact within 48 hours to return.
What We Love: Lusta Hair has a lot of educational content and is extremely helpful to a first-time wig buyer. They offer free consultations to help guide you on your hair loss journey. They're responsive and excited to help you find the wig of your dreams.
Facebook Review (Out of Five): 5
About: Founded by Alli Meier's mission is to empower women to feel confident in who they are. She works on every piece to make sure that each piece receives the love and care it deserves to be a beautiful piece you are proud to wear.
Offers Custom Pieces: No
Uses European Hair: Varies based on the piece.
Return/Exchange Policy: 3 days to return, must be unaltered, $150 restocking fee
What We Love: StackedHair's wigs are low-density pieces to make easing the transition from very fine or no hair to wearing hair. Using Swiss transparent lace, the hairline gives an illusion of a natural hairline. They have a wide range of cap sizes and feature a lace front design.
Facebook Review (Out of Five): 5
About: Juless used to color her hair and install extensions for years and then noticed that ger hair was thinning. She started off coloring wigs and toppers but soon began her own wig business.
Offers Custom Pieces: Yes
Uses European Hair: Yes
Return/Exchange Policy: Contact first. Must return within 48 hours unaltered, in pristine condition. $150 restock fee.
What We Love: Juless colors each piece by hand. Every piece is unique because of this process and ensures that the hair is treated with care.
Store Review (Out of Five): 4.3
About: Kristi experienced hair loss after she stopped taking hormonal birth control. After searching for wigs and brands that she liked, she realized how difficult finding the right wig can be. She hopes to help other women find their dream wig.
Offers Custom Pieces: Not currently.
Uses European Hair: On some pieces.
Return/Exchange Policy: Must be returned in three days. Like new condition, unaltered. 15% restocking fee. Final sale or clearance items are not eligible for return.
What We Love: Despite not having a formal showroom, Kristi is open to having customers contact her to see any products in person in order to help someone feel like they're making the best decision for them possible.
Facebook Review (Out of Five): n/a
About: Clary's Wigs has been in the wig business for 25 years and continues to produce high-quality, 100% European human hair wigs. Clary's does not mass produce their wigs; each one is hand-crafted and only one is produced at a time. Klari Guttmann Safran entered the business when she was sixteen and studied everything related to hair from its biology to its anatomy to how to style it.
Offers Custom Pieces: Yes
Uses European Hair: Yes
Return/Exchange Policy: Contact for details
What We Love: Clary's has curly and wavy hair wigs made from 100% European hair. This is extremely rare to find in the world of European human hair wigs.
Facebook Review (Out of Five): 4.6
About: House of European Hair offers high-quality European hair, virgin hair, and Remy hair. They have many different types of wigs; some have lace tops, others are full or half monofilament wigs. Some of their styles are 100% hand-tied. House of European Hair is transparent about industry lead times and is communicative about how that impacts its supply.
Offers Custom Pieces: Yes
Uses European Hair: Yes
Return/Exchange Policy: Contact for details
What We Love: House of European Hair is renowned by various professionals. Many human hair wig companies do not offer grey wigs. House of European Hair is able to offer grey wigs for customers.
Facebook Review (Out of Five): 4
Which Wig Company is Right For Me?
After reading this guide, you now know some of the top human hair wig companies. At Daniel Alain, we are experts in what makes a luxury human hair wig and we know our competitors are some tough competition. If you're unsure which wig company may be the best option for you, take the following steps:
Three Steps to Determine Which Wig is Right for You
Figure out your budget. How much can you spend on a human hair wig?

Decide on your top brands. Who has the styles you want at the price you're looking for?
Reach out to set up a consultation. Send in an inquiry to connect with a sales representative to learn more about the brand and how they can meet your needs.
Of course, we would be remiss if we didn't mention what we offer at Daniel Alain. We offer a range of wigs from our entry-level René to our breathtaking Grandeur. Each wig features some degree of hand-tying and goes through a rigorous quality control process to ensure each wig we sell is up to our high standards. We also offer private consultations to help you through every step of the process and a Fit Kit to help you find your perfect wig. We offer a 7-day, risk-free, at-home trial to help you make sure that your piece is the best fit for you. If it's not, we have a generous return and exchange policy.
No matter which company you decide to go with, as long as you feel confident with your piece, you can't go wrong.