The Best Monofilament Wigs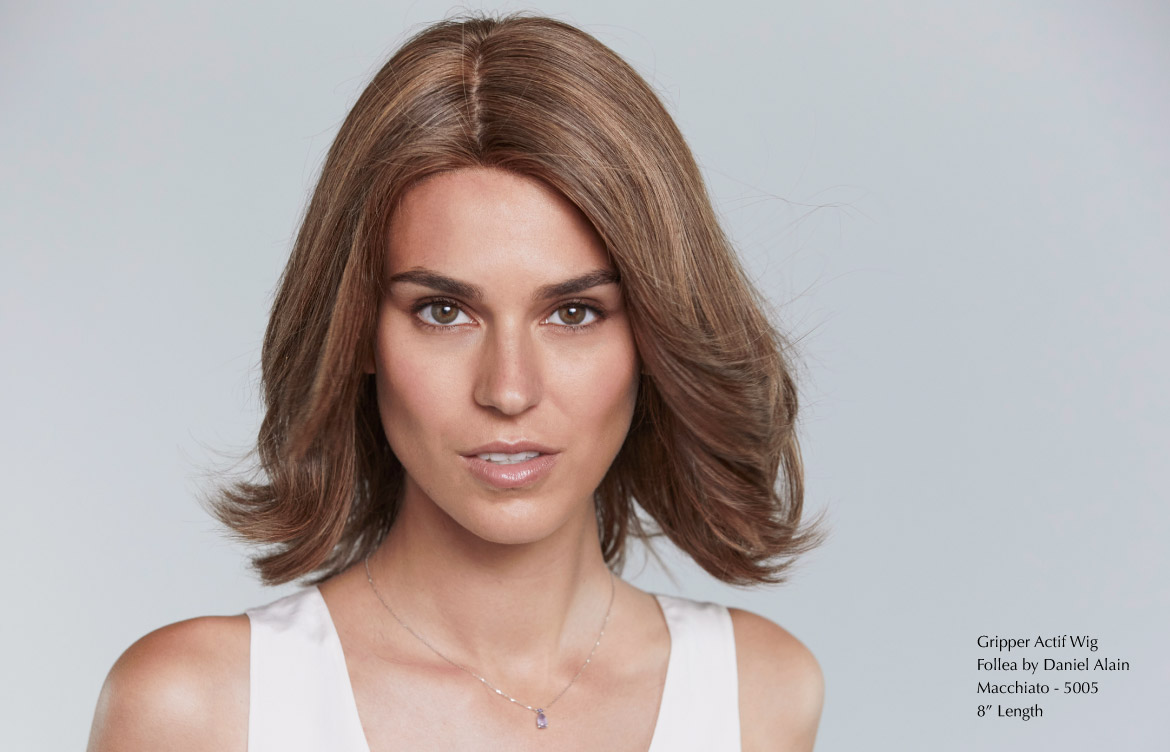 When it comes to finding the perfect wig, you want an undetectable look and all-day comfort — easier said than done, right? Your wig search has resulted in endless bookmarks of wigs, but how do you know if they'll tick all the boxes? If you desire a stress-free luxury hair loss solution, monofilament wigs are your best bet.
Monofilament wigs are made with caps of thin, resilient mesh material that looks like skin. The manufacturer's goal is to make a cap as close looking to a human scalp as possible — no easy feat. A superb wig artisan must procure a meshy "skin" cap that's delicate yet robust.
Monofilament wigs offer three key benefits:
Lightweight, breathable comfort

Genuine-looking, undetectable fit

Customizable styles
Styling possibilities are endless with monofilament wigs because you can part them any way you like. Sweep your hair with a sophisticated, full side part, or embrace playfulness with a middle part and full bangs. Or if you're feeling nostalgic, zig-zag your part like Mandy Moore in the early 2000s.
Usually, monofilament wigs are hand-tied, which is another wig construction win for quality and comfort. Today, we'll introduce Daniel Alain's line of monofilament human hair wigs — the world's most luxurious, realistic wigs made with 100% European hair. After that, we'll answer all your burning Qs about hand-tied monofilament wigs.
---
OUR LINE OF MONOFILAMENT HUMAN HAIR WIGS
Daniel Alain has decades of wig-making experience, propelled by our founder's hair loss experience and desire to provide people with alternative solutions that feel incredible. He spent decades collecting the 100% European human hair used in our line of premium human hair wigs.
Additionally, our team of wig artisans, scientists, dermatologists, and beauty consultants all work tirelessly and passionately to fulfill your one desire: to feel confident and happy about your hair.
Daniel Alain delivers on this goal with our exclusive Follea collection — an oeuvre made with the world's top 10% of hair and finest materials, including monofilament caps.

Walk with us through the alternative hair world's royalty — 100% European, hand-tied wigs that will reignite your femininity.
GRANDEUR WIG
Mila Kunis drops jaws wherever she goes — it could be her striking green eyes, but her long, luscious hair is definitely a contributing factor. She keeps it parted down the middle, and her sleek tresses fall graciously to frame her face and move like feathers with every movement. Her timeless look reminds us of Grandeur, the most luxurious wig in our Follea collection.
Made with Daniel Alain's private reserve, premium European hair, Grandeur is a sight to behold. Natural sheen, feather-weight lightness, and superb sleekness make this one of the most expensive Follea wigs. Of course, she's 100% hand-tied with a monofilament skin top.
Turn on the glamour with Grandeur!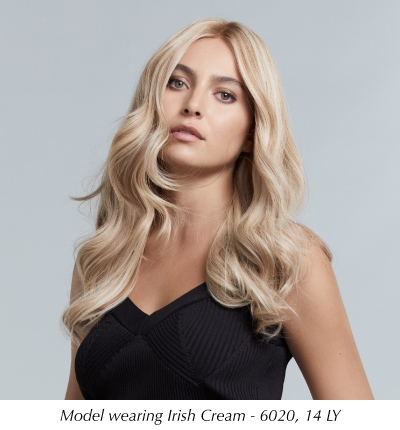 CHIC WIG
Every woman craves sleekness and shine — there's a reason why you see it promised on so many shampoo bottles. But what if you could emulate healthy sleekness every day with minimal effort?
Our Chic wig grants you that privilege, with bouncy movement and premium European human hair. Its hand-tied construction helps your scalp breathe, so you can feel cool and comfortable through every conversation, errand, or workout!

STYLE WIG
Every woman wants head-turning hair shine, but what about plump, lifting volume? Bella Hadid echoes flawless volume and glossiness in every hairstyle, so why can't you? Our bestselling Style wig truly indulges voluminous sleekness, with baby hairs that deepen your volume and European human hair that sparkles in the light.
A nice bonus? You can embrace sleek shine and boosted volume at any length because she comes in 6", 8", 10", 12", and 14" varieties! Talk about style freedom.
Embrace your femininity with Style!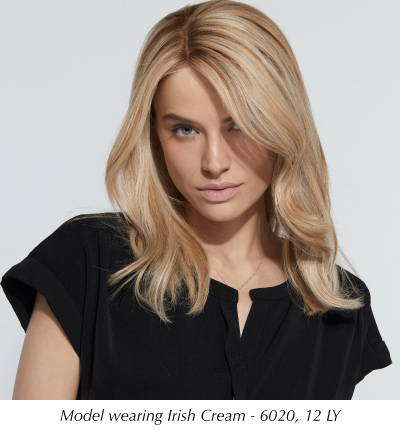 GRIPPER ACTIF WIG
No hair? No problem. Even when you're running errands, playing with the kids, or swinging a tennis racket. The Gripper Actif is the strongest wig in our collection, featuring a dependable, medical-grade silicone perimeter for maximum hold.
She goes one step further in security with the additional silicone from the nape to the back of the head. No matter what's on your calendar, Gripper Actif is ready for anything.
Live every day with confidence and security with Gripper Actif!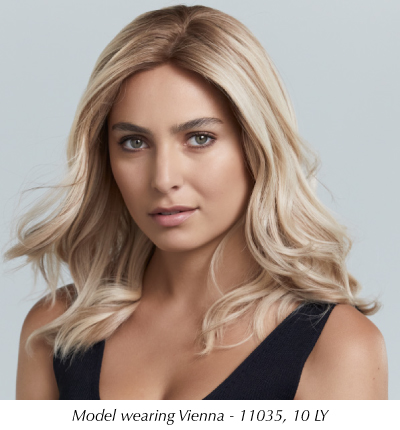 GRIPPER LITE WIG
She's a monofilament wig with a robust, silicone perimeter that'll make ladies with complete hair loss feel secure. Hello, Gripper Lite — our 100% hand-tied monofilament wig for superior coverage and hold.
Gripper Lite is adorned with premium European hair for supple movement and feel. Plus, you can part her to match every style and trend.
Choose security and style with Gripper Lite!
---
Indulge in Hand-Tied Monofilament Wigs at Daniel Alain
The most luxurious wig won't feel like a wig at all. You'll have complete control as you part it to different styles, channeling your inner Kim K or Zendaya at a moment's notice.
Hand-tied monofilament wigs provide superior undetectability, comfort, and versatility.
Daniel Alain's monofilament wigs are handcrafted with love and prowess. Our team of expert wig artisans take months to create the most reliable wig for your everyday wear. Similarly, our wig stylists devote time and attention into listening to your needs and guiding you toward the perfect solution.
Monofilament lace wigs with 100% European human hair are simply unmatched— so lush and flawless that you'll run your fingers through them and relish every touch.
You deserve the utmost opulence. Claim what's yours by shopping our Follea collection of premium human hair, 100% hand-tied monofilament wigs.
We want you to love your wig as much as we do, that's why we offer a free Fit Kit to let you try on a few of our styles in the comfort of your own home before making a purchase.
---
Your best mONOFILAMENT Wig Awaits at Daniel Alain
Book a Free Consultation with One of Our Wig Stylists
---
Frequently Asked Questions
What is a Monofilament Wig?
A monofilament wig is a wig made from a monofilament cap. The monofilament is a stretchy, mesh material resembling skin.
Are Monofilament Wigs Good?
Yes, monofilament wigs are often the best wigs on the market due to their lightweight breathability, undetectability, and common hand-tied construction.
What is the Difference Between Monofilament & Lace Wigs?
Monofilament is stretchier and more resilient than lace. Full lace wigs are superior in terms of breathability, but they're quite delicate. You usually need an adhesive to keep them in place.
However, you might find lace front monofilament wigs that only have lace at the hairline. These are the best wigs for undetectability.
Are Monofilament Wigs Lace Front?
Yes, you might see some lace front monofilament wigs. Some monofilament wigs have the same skin-like material in the front, while others have entirely lace fronts. For example, many of Daniel Alain's wigs have lace tops, including the bestselling René.
How Do You Use a Monofilament Wig?
The primary purpose of monofilament wigs is to cover hair loss. Here are a few simple steps to put on your wig:
Stroke the hair downwards with your fingers to keep hair flowing in one direction.

Flip the wig inside out, and continue the downward direction with a comb.

Starting at the cap, evenly blow dry the wig to give it more body.

Position your wig atop your head, and put it on. Start with your forehead.

Lift the wig at the top and slightly pull some strands of your bio hair to blend with the wig's hairline.

Voila, you're ready to go!
Need some support? Watch our video demonstrating how to use your wig, or contact one of our beauty stylists.
Do Monofilament Wigs Look Natural?
Yes, the cap's thin material and neutral color resemble a genuine scalp. Plus, monofilament wigs are often hand-tied, offering more natural movement.
How Do You Maintain a Monofilament Wig?
Wash your monofilament wig sparingly, and place it on a rubberized head mannequin to do so. This helps you avoid inverting hair through the monofilament cap. Our mannequins are the perfect size, reducing monofilament stretching.
Additionally, avoid swimming or sleeping in your wig — that's a sure way to damage it and stretch out the cap. For more information, check out our wig maintenance guide.
How Much Do Monofilament Wigs Cost?
Monofilament material isn't expensive itself, so it's easy to find a wide price range for monofilament wigs. You might find a $250 wig just as easily as a $2,500 wig. The important factors are:
Quality construction

— internal,

handmade

hand-tied production.

Premium hair

— look for European human hair.

Reputable manufacturer

— research reviews and credentials.
Can You Wear a Monofilament Wig Every Day?
Certainly! As long as you practice proper wig maintenance, you can wear a monofilament wig every day.
Who Makes the Best Monofilament Wigs?
Daniel Alain is the most meticulous monofilament wig manufacturer, employing the most esteemed professionals for each process and using only the finest materials. Your monofilament wig will last years because we dedicated months to fashioning it to perfection.
Where Can I Buy a Monofilament Wig?
You can buy a monofilament wig on Daniel Alain's website. You can also find other manufacturers online, but be vigilant in verifying their credentials and materials.
Are Monofilament Wigs Comfortable?
Yes, monofilament wigs are some of the most comfortable on the market. The thin, elastic material hugs your head softly while providing a lightweight feel that doesn't make you sweat or feel heavy.
Are Monofilament Wigs Good for Beginners?
Absolutely. Monofilament wigs slip on easily, but beginners might benefit from talking to a wig expert about any questions they have.
Can You Change the Part in a Monofilament Wig?
Yes, the ability to change the part is one of the biggest selling points for the monofilament wig.
What are the Different Types of Human Hair Wigs?
Human hair wigs are made with hair from all over the world. While every country leaves unique attributes to its people's hair, that natural quality isn't always present in the wigs on the market.
European Hair
European human hair wigs are the most divine on the market. The loveliest European human hair is from Slavic countries like Russia and Ukraine. The Eastern European diet produces some of the glossiest, sleekest hair in the world.
Moreover, European human hair wigs are often sourced as organically as possible. In Daniel Alain's case, his premium European human hair was extracted directly from the heads of each donor — ponytail hair, with the cuticle still intact.
Indian Hair
Indian hair is resilient, with thick, dense hair that hold their own in updos or fall down women's backs with strength and conviction.
Think Priyanka Chopra's flawless volume and rich shade. Indian hair is usually dark brown, if not black. But Indian human hair wigs don't translate that same resilience and quality. Unfortunately, much of the Indian hair market isn't sourced with quality hair. Instead, waste hair from bathroom floors and hairbrushes dominates the market. Once upon a time, some Indian human hair wigs were bought from temples where women would shave off their Remy hair as a spiritual ritual — but you'll be hard-pressed to find that these days.
Asian Hair
Asian hair is thick like Indian hair but not as dense. Instead, its perceived density comes from each individual hair strand, which has a larger diameter than other ethnic hairs. Most Asian hair in human hair wigs come from China, Bangladesh, Thailand, Cambodia, South Korea, Vietnam, and Malaysia.
It's usually sleek, long, and shines beautifully. However, like Indian hair, most Asian hair in the wig market is waste hair.
Virgin Hair
Virgin hair takes divinity to another level in its rarity. Think Birth of Venus, if she was still around. Untouched, unblemished, untreated, undyed — virgin hair is an anomaly but highly coveted material for human hair wigs.
Remy Hair
Remember when we mentioned how Daniel Alain's sourcing method kept the hair's cuticle intact? This is Remy hair, also known as ponytail hair. Remy hair is one of the highest-quality hair for wigs, second only to virgin hair, perhaps.
---
Download our wig buying guide