Best Handmade Human Hair Wigs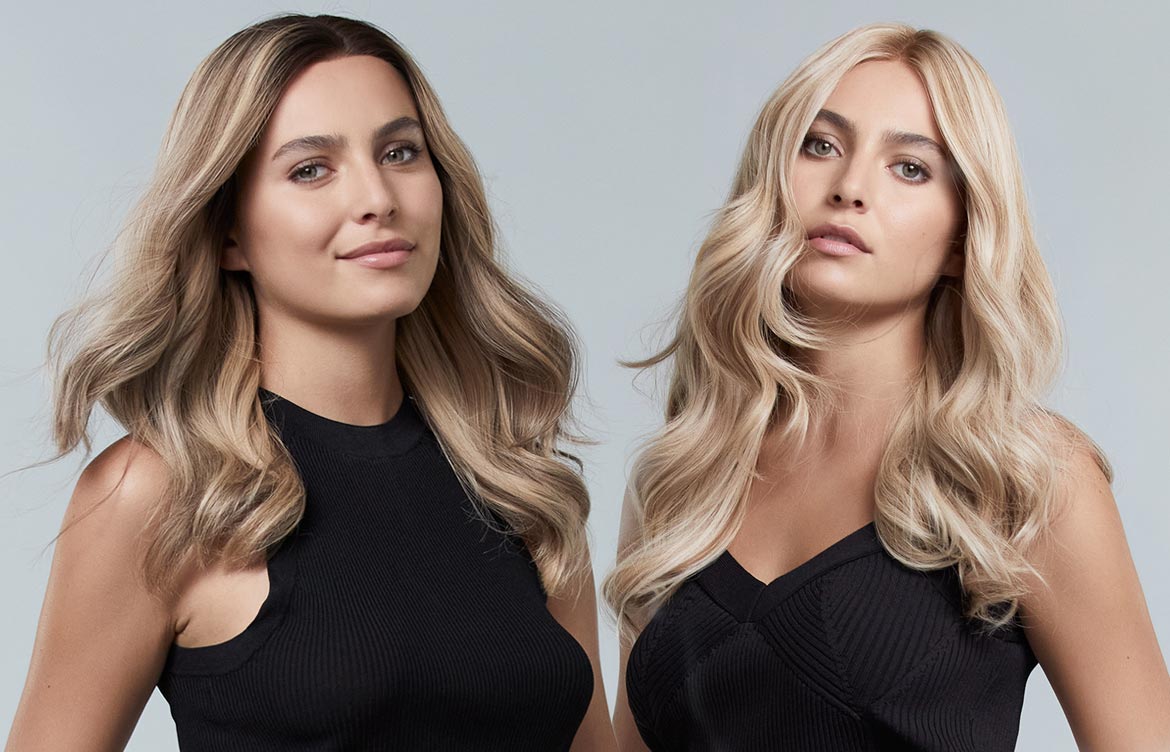 When it comes to show-stopping, hair-flipping, oh-my-god-I-can't-believe-that's-a-wig fabulousness, you can't beat handmade wigs. While machine-wefted pieces have come a long way, nothing matches the quality and craftsmanship of a handmade wig.
Artificial hair artisans carefully tie each individual stand by hand, ensuring that the locks are securely in place and that the wig will hold up to everyday wear and tear. This results in a stronger, more durable wig that can be styled and restyled without fear of damage.
Moreover, handmade lace front wigs often look more natural than their machine-made counterparts. The wefts aren't as bulky and lay flatter against the scalp, making them less noticeable. And because each strand is individually placed, the wig can be customized to create an array of different head-turning looks—from sleek and straight to big and bouncy.
Daniel Alain's handmade human hair wigs are even more pristine and lifelike due to the rare, privately sourced European strands we use. Our artisans take great care in creating each luxury piece, ensuring that it meets our rigorous standards for quality and style.
Explore our collection of the best handmade wigs for women and discover why handcrafted wigs are truly the crème de la crème.
---
Follea's Human Hair Wigs collection for women
The first thing you'll notice about Daniel Alain's handmade wigs is the luxurious feel of the strands.
Our premium 100% European hair is iconically soft and silky, giving off a healthy sheen that mimics natural hair. Combine our top-tier tresses with our expert hand-tied construction process, and the result is a collection of the best handmade wigs money can buy.
GRANDEUR WIG
With every wig in our collection, we strive to create a style that's both timeless and unique. The Grandeur wig is no exception. This classic beauty features a sleek silhouette with long, face-framing layers that cascade down your shoulders with a maximum length of 16-inches.
Because Grandeur is our most luxurious piece, its form-fitting lace front cap is hand-tied with our most exclusive European strands sourced from the only private reserve in the world. So if you want a look that's as unique as you are, Grandeur is the handmade wig for you.
Embrace your magnificence with Grandeur.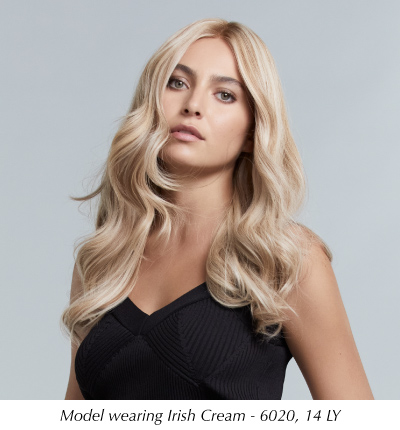 CHIC WIG
For a truly show-stopping look, Chic is your girl. This glossy mane features a shoulder-length cut with long layers that give it a touch of Hollywood glamour.
While it's not as long as Grandeur, this piece still boasts all of the same luxurious features, including our form-fitting lace front cap and premium European strands. So if you want a smooth style that still has all the elegance, look no further than Chic.

STYLE WIG
If you're looking for a wig that will give you that extra oomph factor, Style is your best bet. This piece is constructed with our signature baby hairs, resulting in a little boost of volume at the root.
Style is still hand-tied with 100% European strands, which means you get the best of both worlds: silky locks and natural-looking fullness.
Shine your brightest with Style.
PIXIE WIG
Pixie is our shorter wig option, but don't let its size fool you—this piece packs a serious style punch. Its cropped cut is accented by soft layers and a side-swept bang that gives it a touch of edge and tons of personalization options.
This piece makes a bold statement without being over the top. And like all of our wigs, Pixie's lace front cap is hand-tied with 100% European hair.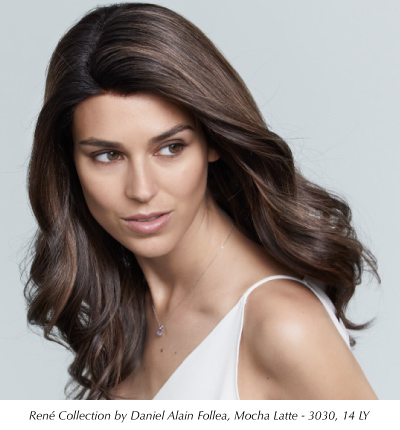 RENÉ WIG
Looking for a little more drama? Meet René, our resident Drama Queen. She's the only piece in our collection of handmade wigs that is constructed with our signature blend of World Select Hair. That makes her our most voluminous style yet.
The best part about Renè? Because she's made out of more easily accessible hair, she's also our most affordable option. But don't let her price tag fool you—she's still soft, silky, and of the highest quality.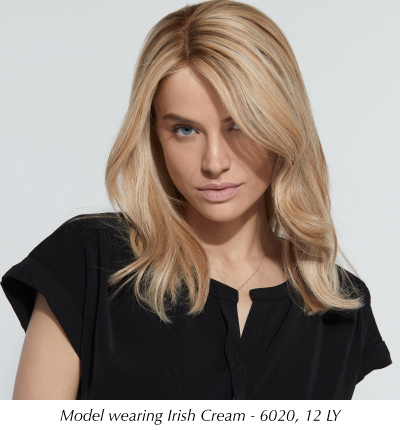 GRIPPER ACTIF WIG
Total hair loss can be devastating. But with Daniel Alain's Gripper Actif wig, you can take back your power and feel like the confident woman you are.
Gripper Actif is our first wig created specifically for women experiencing total hair loss. It features a silicone perimeter that will hold your wig in place all day long, giving you the freedom to live your life without worry.
But we didn't stop there. We also hand-tied Gripper Actif with our signature European strands, giving you the soft, silky, and natural-looking locks you deserve.
Own the day with Gripper Actif.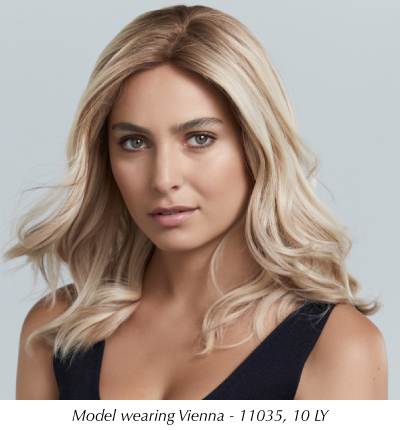 GRIPPER LITE WIG
Bulky wigs can be uncomfortable and hot, which is why we created Gripper Lite. This piece was designed for women experiencing total hair loss who want a lighter-weight option that won't compromise on style or quality.
It still includes the strong, silicone perimeter and silky smooth European strands, but unlike the Gripper Actif (which is 50% hand-tied), Gripper Lite is 100% hand-tied, making it even lighter and more comfortable to wear.
Take on the world with Gripper Lite.
---
DISCOVER THE GREATEST COLLECTION OF HANDMADE WIGS AT FOLLEA
So, what makes Daniel Alain's handmade lace front wigs so spectacular?
It all starts with the hair. We only use the finest 100% European strands, made from the top 10% hair available in the world. Once these premium locks are collected, our artisans get to work hand-tying every individual hair into a comfortable and secure lace-front cap.
This results in a realistic looking wig that is not only soft and silky to the touch but also natural-looking and durable. In fact, our wigs are so well-made that some of our customers report being able to maintain their Daniel Alain handmade wigs for an entire decade! Which is unheard of in the wig industry, where you're lucky if your piece lasts over a year.
But we don't just stop at the hair, we also offer a wide range of styles, colors, and lengths to choose from, so you can find the perfect wig for your unique taste. Because we want you to feel confident in your purchase, we offer free Fit Kits. monthly payment plans and personal consultations to find your perfect match.
Don't settle for anything less than the best. Book a consultation to speak with one of our in-house experts and discover the Follea by Daniel Alain difference for yourself.
---
Your Next Favorite Wig Awaits at Daniel Alain
Book a Free Consultation with One of Our Wig Stylists
---
Frequently Asked Questions
What is a Handmade Wig?
A handmade wig is a wig that is made completely by hand, from start to finish. This means that each individual hair is hand-tied into the wig's lace-front cap, resulting in a piece that is natural-looking, soft to the touch, and extremely durable.
Factory wigs are mass-produced on assembly lines, which means that they are often made with lower-quality materials and are not as durable as handmade wigs.
How Much Does a Handmade Wig Cost?
The best handmade wigs are an investment in your confidence and should be treated as such. Prices for handmade human hair wigs can range anywhere from $1,000 to $10,000, depending on the quality of the hair and the construction of the wig.
But with Daniel Alain, you don't have to spend a fortune to get a luxurious handmade wig. We offer a variety of styles that range from $2,391 to $11,934 depending on the length and color you choose. Every style in our collection can be purchased via a monthly payment plan, so you can spread the cost of your wig over time.
How are Handmade Wigs Made?
Handmade wigs are made by tying each individual strand of hair into the wig's cap. Every step of the wig-making process is completed by hand, from collecting the hair to building the wig itself.
Understandably, this is extremely time-consuming and requires a great deal of skill, so handmade lace front wigs are usually more expensive, better quality, and longer-lasting than machine-made wigs.
Are Handmade Wigs Better Quality?
Absolutely—from the kind of materials used to the level of individual attention and detail throughout the wig-making process, handmade wigs are simply a cut above the rest. If you're looking for a high-quality wig that will last for years to come, opt for a handmade wig over a factory-made one.
How Do You Maintain a Handmade Wig?
Proper care and maintenance are essential for keeping your wig looking its best. Ignoring your wig or mistreating it can result in tangles, frizz, and split ends.
Here are a few basic tips you can follow:
Use color-safe, wig-friendly shampoo and conditioner: Be sure to use products that are specifically designed for wigs, as regular hair care products can strip the wig's fibers and cause damage.
Comb with care: Avoid using harsh brushes or combs on your wig, as this can pull at the hair and damage the cap. Instead, opt for a wide-tooth comb or your fingers.
Limit heat styling:

You can style your wig

just like you would your own hair, but be sure to use heat-protectant products to avoid damaging the fibers.
Avoid over-washing: Washing your wig too often can strip away the natural oils that keep it healthy and damage the fibers. If you wear your wig daily, wash it at least once a week to keep it clean.
Store properly: When you're not wearing your wig, be sure to store it on a wig stand or mannequin head. This will help keep it from

becoming tangled or matted.
How long Do Handmade Wigs Last?
Like all hair products, even the best handmade wigs will eventually need to be replaced. However, with proper care, they can last for years. It all depends on the quality of the wig and how well you take care of it.
You'll know it's time to replace your handmade wig when it becomes dry and frizzy. Split ends that reach all the way up to the mid-length of the hair are also a sign that it's time for a new wig.
What Should I Look For When Buying a Handmade Wig?
When shopping for a handmade wig, it's important to remember that not all wigs are created equal. Here are a few factors you should consider:
Hair quality: The best handmade wigs are made with 100% human hair that has been ethically sourced, ideally from Europe. Avoid wigs made with synthetic fibers, as they will not look as natural and are more difficult to style.
Cap fit:

A well-constructed wig

should be tight and secure, with no gaps or spaces between the hair strands. The cap should also be comfortable to wear and fit snugly without being too tight.
Handmade construction: Be sure to inspect the wig for any signs of machine-made construction, as this is a telltale sign of a lower-quality wig. The best handmade wigs will have each hair strand individually tied into the cap.
Price: Handmade wigs are usually more expensive than machine-made wigs, but they're also higher quality and will last longer. When shopping for a wig, be sure to compare prices and choose the option that best fits your budget.
Do Handmade Wigs Look Natural?
When worn and styled properly, handmade lace front wigs can look completely natural. The key is to find a wig made with high-quality human hair that closely resembles your own hair texture and color. A lace front cap also helps to create a more realistic look.
If you're unsure of what style or color to choose, consult with our in-house experts, who can help you find a beautiful wig for your needs.
What is the Best Brand of Handmade Wigs?
We know there are a lot of great wig brands out there, but at Daniel Alain, we strive to be the best. We use only the highest quality human hair in our wigs and take great care to construct each one by hand. Just look at what some of our customers have to say!
"I'm so thankful to have found Follea. I purchased the Rene 12-inch in Caramel Latte and I absolutely love it – both the color and style are perfect," — Jennifer
"I've had my Follea Rene, 12 inch in the color Vienna, for almost a week and I love it more every day. I feel like a new woman, so confident and beautiful again." — Nikki
"I love my Rene wig. It has volume, a natural lace front, and is comfortable for all-day everyday wear! I will never wear any other wig again!" — Cynthia
If you're looking for a handmade wig that's sure to turn heads, look no further than Daniel Alain. We offer various styles and colors to choose from, so you're sure to find the perfect wig for your needs. Browse our collection of gorgeous handmade lace front wigs today!
Is it Cheaper to Make a Wig or Buy One?
Unless you have the time and skills to make a wig yourself, it's usually cheaper to buy one. Handmade wigs are more expensive than machine-made wigs, but they're also higher quality and will last longer.
Trying to make a wig on your own without the proper knowledge or tools can also be costly, as you may end up damaging the hair and losing money in the process.
What Are the Different Types of Human Hair Wigs?
When looking for handmade human hair wigs, you'll come across multiple types of human hair. These are the most common.
European Hair
European hair is the epitome of luxury in human hair wigs. It's soft, silky, and easy to style. European hair wigs are also some of the most expensive on the market because it's so rare and hard to source. It's sleek, smooth, and easy to style.
Daniel Alain is one of the only manufacturers that has access to the world's largest private reserve of European hair.
Indian Hair
Indian hair is more readily available than European hair, making it a popular choice for human hair wigs. It's also less expensive but still soft and silky. Indian hair wigs are easy to style and maintain, making them a great option for those on a budget.
Indian hair is more textured, which results in a voluminous look.
Asian Hair
Asian hair is also more common and less expensive than European hair. While high-quality strands are durable and silky, most Asian hair wigs are made of "waste hair."
This hair is collected from drains, brushes, and other unsavory public places. So if you're considering an Asian hair wig, be sure to do your research and buy from a reputable source.
Virgin Hair
Virgin hair used to be the gold standard for human hair wigs. It's unprocessed and intact, meaning the cuticle is still in place. This type of hair is very rare and hard to come by, making it one of the most expensive wig options on the market. It's unlikely that you'll find real virgin hair as most people have exposed their tresses to some form of chemical treatment.
Remy Hair
Remy hair refers to not where the hair is sourced but how it's collected. The hair is gathered so that the cuticles face in the same direction. This hair type is less likely to tangle and is more durable than Non-Remy hair.
---
Download our wig buying guide